They operations to enable USB debugging mode are vary from one Android version to another. Here, we will show you how to open USB debugging mode on Android devices, which run Android OS 2.0 - 6.0 and above.
- For Android OS 6.0 and above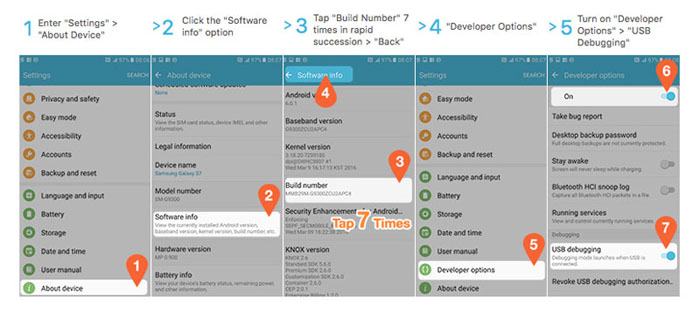 - For Android OS 4.2-5.1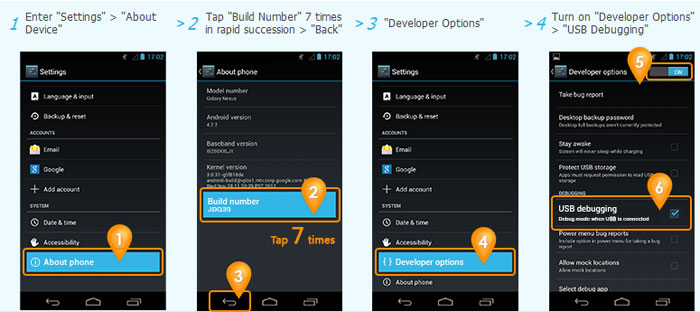 Attention: For LG 4.4 or above users, the steps of opening USB debugging are a little bit different than other devices. LG devices can be connected under Camera (PTP) / Send images (PTP) mode ONLY.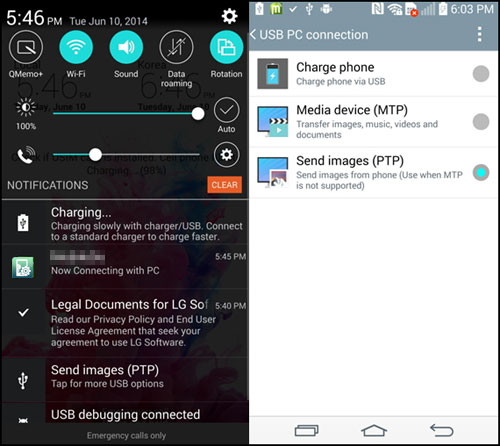 - For Android OS 3.0-4.1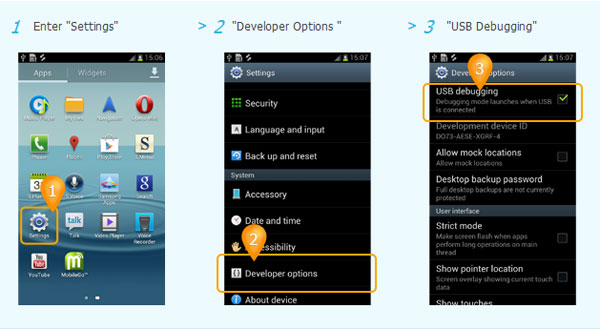 - For Android OS 2.0-2.3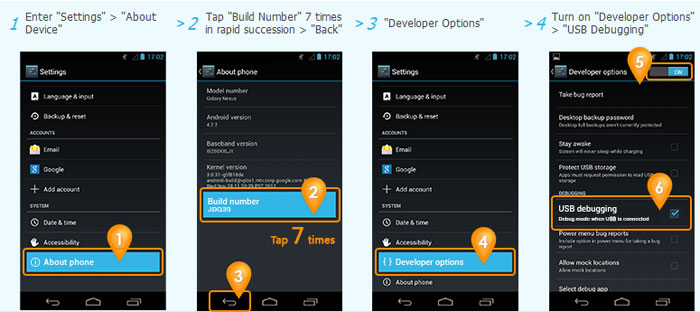 Related Article:
Transfer Photos from iPhone to Android Phone/Tablet
Transfer Photos/Videos/Music from Nokia to Galaxy S6