Why Do You Need to Reset A Sony Phone?
There are numerous reasons why you may need to reset your Sony Xperia smartphone. Maybe your smartphone is running slow and overloaded with applications, or you have downloaded and installed a recent update that is making your Sony Xperia to malfunction.
Besides, you probably want to reset the phone to factory Settings just because you are selling the phone. In fact, when selling your old phone, it is always advisable to reset it factory setting to avoid selling the phone to a third-party while it still possesses your critical documents, images, videos, and contacts.
Part 1: How to Soft Reset Sony Xperia
A soft reset is regarded as a simulated battery removal. A soft reset is used to power shut down a device when the screen is unresponsive or frozen, and the device possesses a non-removable internal battery. A soft reset does not lead to loss of data to a phone.
Here is how you can perform a soft reset on Sony Xperia:
> Press and hold the Volume Up key and Power button concurrently for precisely 15 seconds.
> Wait for the phone to vibrate three times. The phone will vibrate once and then vibrate thrice a few seconds later.
> Release the Volume Up and Power keys.
> Remember to manually power on the phone after completing the soft reset.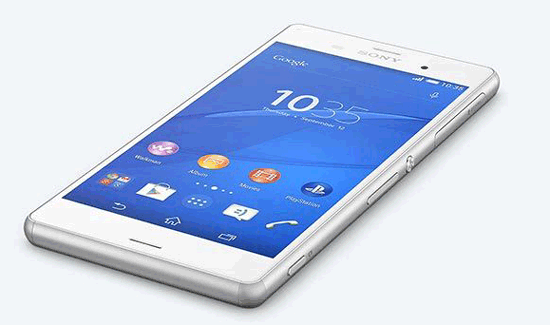 Can't Miss: How to Enable USB Debugging on Android with Broken Screen
Part 2: How to Factory Reset Sony Xperia
There are two ways in which you can factory reset your Sony Xperia: one, you can either use the Settings menu or use the hardware reset keys.
Way 1. Factory Reset from the Settings Menu
A factory reset typically restores the original factory Settings and may delete an individual's personal data such as ringtones, applications, downloads pictures, contacts and any type of data stored on the internal storage. Nevertheless, a factory reset does not delete data stored on SD card or SIM card.
Here is how you can perform a factory reset on Sony Xperia from the Settings module:
> Start by backing up data on the internal memory.
> Tap on the application's icon from the home screen.
> Search for, and tap on the Settings app.
> On the Settings app, scroll to "Personal" and click on "Backup and reset".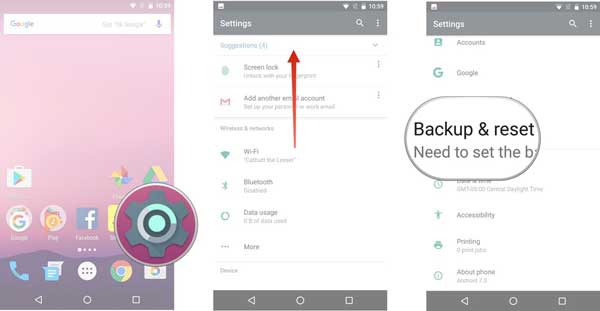 > Uncheck the "Automatic restore" checkbox.
> Click on "Factory data reset" under the "Personal data" menu.
> Click on "Reset phone".
> Input your password or PIN and click on "Continue" if the screen lock is turned on.
> Confirm this by tapping on "Erase everything".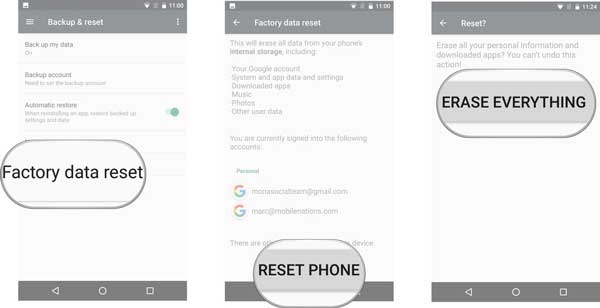 Way 2. Factory Reset with Hardware Keys
If your device is unresponsive or frozen, you can factory reset it using hardware keys. Here is the procedure to follow:
> Backup data on the internal storage.
> Shut down your phone.
> Press and hold the Volume Down and Power button keys for ten seconds until the green Android logo appears.
> Use the volume key button to highlight "wipe data/factory reset".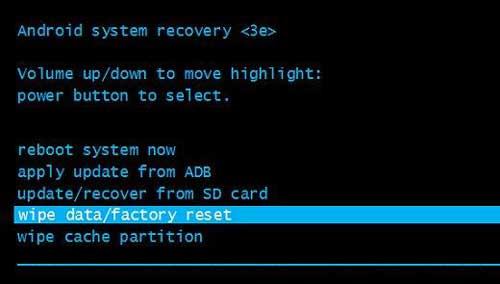 > Use the Power button to select your choice.
> Use the volume key to highlight "yes" and then hit the Power button to confirm.
> Use the volume key to highlight "reboot system now" and confirm it by hitting the Power button. Your Sony Xperia will reset and restart.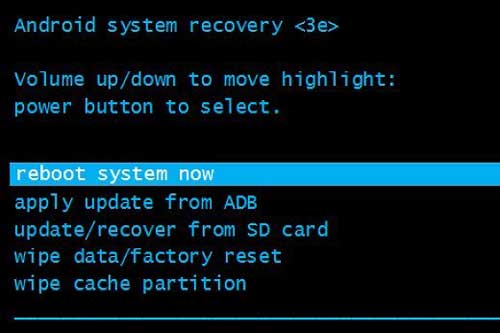 You May Like: How to Recover Lost Data on Android Internal Memory
Part 3: How to Factory Reset Sony Xperia If It's Locked or Not Working Properly
By using this strategy, your phone will receive the latest firmware while the entire information from your phone will be lost. This method utilizes a PC to reset your phone, and you will, therefore, be required to download the latest Sony Xperia Companion software and then follow the steps outlined below:
> Go to Xperia companion software.
> Click "Software repair".
> Select the option to repair a tablet or phone.
> Before clicking "Next", ensure your phone has a charge of at least 80%.
> Click "Next" after ticking the box.
> Shutdown your Sony Xperia.
> Insert your phone into the PC with a micro USB cable while pressing and holding the phone's Volume Down button.
> Check on the box to agree that you understand that data will be erased.
> Click "Next", then "Next" again until the process is complete.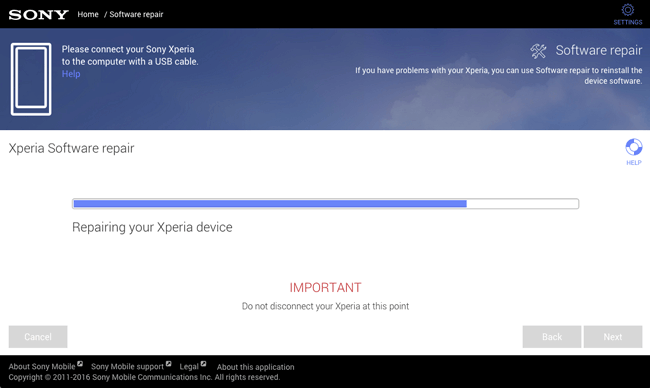 You May Like: How to Clean up Junk Files from Android Phones
Part 4: How to Reset Sony Xperia without Data Restoration
Probably you have never heard that when you perform a simple "Delete" action by yourself, the action just frees up space to other users and space can be occupied by new data. This aspect means that whenever you delete files, the files are not completely gone until their space is used up by another file.
Therefore, when you carry out a simple "Delete" on your Sony Xperia and then donate or resell it, your personal documents are facing a substantial risk of being leaked. This is terrible, and you should thus look for software to assist you to delete the Android files and docs permanently.
What Will You Need to Reset Sony with Zero Data Restoration?
Selecting a professional yet reliable data eraser for Sony is a challenging task especially if you have no similar experience before. With this, you may spend a lot of resources on the internet searching for the best application. Presently the best application to help you delete data entirely on your Sony Xperia is Android Data Eraser.
Android Data Eraser is an independent program that offers you a quick yet safe way to delete Android docs and files with a single click. Files erased by this application cannot be retrieved by any professional recovery tool in the market. With this application, you will never worry about your personal info being leaked to the public. What's more, it is fully compatible with almost all Sony devices, including Sony Xperia XZ Premium/XZ1/XZ5/XZs/XZp and more.
Tips: Please remember to back up all important data on Sony since the data is unrecoverable after erasing with the Android Data Eraser.
Here is how you can use the application to delete files from your Sony Xperia smartphone permanently:
Step 1: Download and install the application on your computer.
Step 2: Connect your Sony smartphone to the PC, and start-up the application. Then install the MobileGo connector as prompted for connection.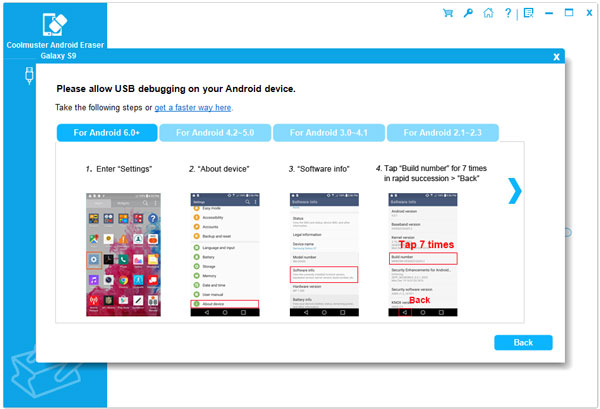 Step 3: After your device is recognized by the application, select the option of "Erase All Data" on the primary interface.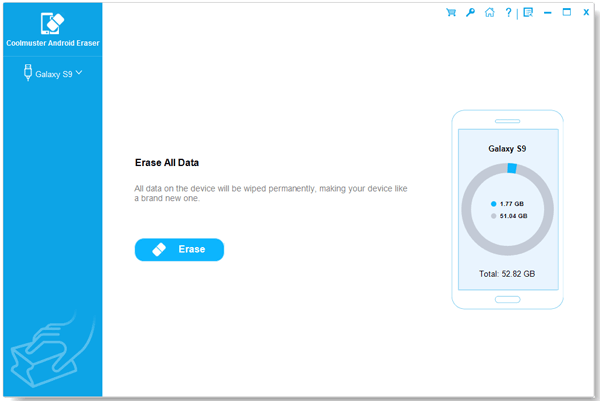 Step 4: The application will start the entire process by hitting "Erase Now" button on the primary interface.
(Note: For Android users, you can't decide which file to delete and all files on Android will be wiped out completely. But if you're an iPhone user, you can scan and delete the target files as needed.)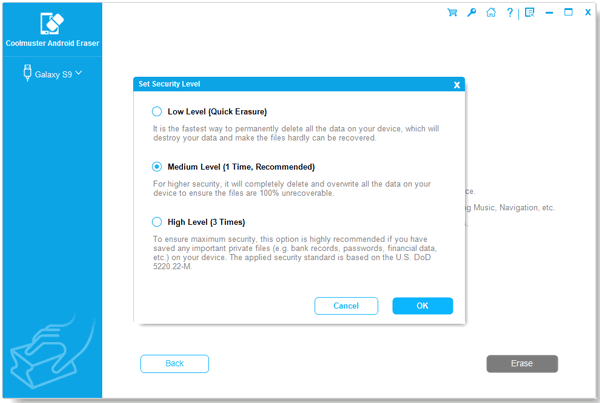 Related Articles:
[Factory Reset Android] 2 Ways to Restore Android to Factory Settings
How to Recover Lost Data from Sony Xperia?
How to Print Out Text Messages from Sony Ericsson Phone
How to Recover Deleted Contacts from Sony Phone
How to Recover Samsung Data After Factory Reset
Transfer Photos from Sony Ericsson to PC