Summary
Do you like using your ZTE phone to take photos? If so, you might have lots of memorable pictures on the phone. They are all your valuable memory. But what if you delete some photos by accident? What would you do? Undoubtedly, it is absolutely imperative to find them.
However, how to retrieve deleted photos from the ZTE phone? Do you have any effective solution? Anyway, today's article will tell you the answer, so that you can recover your photos without trouble. By the way, before recovery, please take a look at these 2 tips.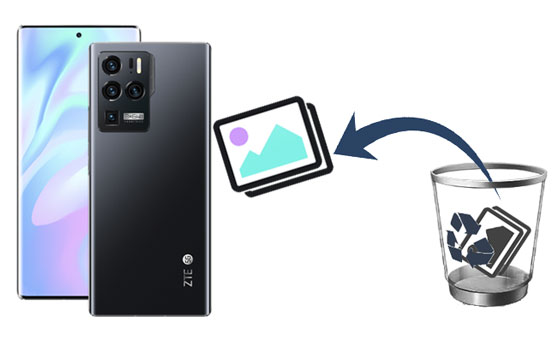 Tips 1: Why were my photos deleted from my ZTE phone?
In some cases, it is likely to delete files on the mobile phone with wrong clicks. When you put your phone in your pocket, it is possible to delete your photos due to the accidental touch. Besides, system update, virus attack, etc. may cause photos to be removed.
Tips 2: Where can I find deleted photos on my phone?
Generally, you cannot see the deleted photos on your ZTE device, but they still stay in the internal storage. In this case, you can recover them with a reliable recovery tool. But when the new data overwrite the deleted photos, you will lose them forever. Thus, you'd better turn on airplane mode, and leave the phone alone before retrieving your photos.
Part 1: How to Retrieve Deleted Photos from ZTE Phone with ZTE Photo Recovery
Wonder how to recover deleted pictures from ZTE? Don't panic. You can now make use of a reliable ZTE Photo Recovery - Samsung Data Recovery. Its deep scanning mode can find most deleted pictures from the internal storage. Furthermore, it can recover deleted photos from an SD card without root. Amazingly, it can also recover deleted contacts, text messages, documents, and more.
Main characteristics of this ZTE recovery software:
- Help you swiftly recover deleted photos from ZTE with high quality.
- Allow you to directly preview and select deleted photos before recovery.
- As the reliable micro SD card recovery software, it can recover data from SD cards without root
- Recover deleted contacts, videos, music, call logs, and so on.
- Support you to back up the existing data from ZTE to the computer.
Additionally, it supports almost all Android phones and tablets, including ZTE Axon 30/Axon 20/S30 Pro/Axon 10 Pro/Axon 9 Pro/Blade 10/Blade 20, Huawei Mate 40/Mate 30/Mate 20/Mate X, Samsung Galaxy S21/S20/S10, OnePlus 9 Pro/9/Nord N10 5G/Nord 100, Xiaomi, Google, Sony, Motorola, and more.
Download the ZTE photo recovery program for free below.
Guide on how to recover deleted pictures from ZTE via this software:
Step 1. Launch the Program
Please install and launch it on the computer. Then connect your ZTE phone to the computer with a USB cable.
Step 2. Scan the Deleted Photos
Once connected, please tick off the "Photos" option and tap the "Next" icon. Then select a scanning mode.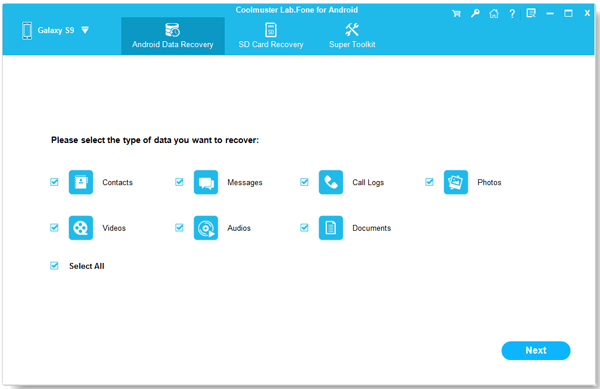 Step 3. Recover Deleted Photos from ZTE
It will display the deleted photos on the interface. Please select the pictures you want and click the "Recover" button to begin the procedure. Finally, you can get the deleted photos back.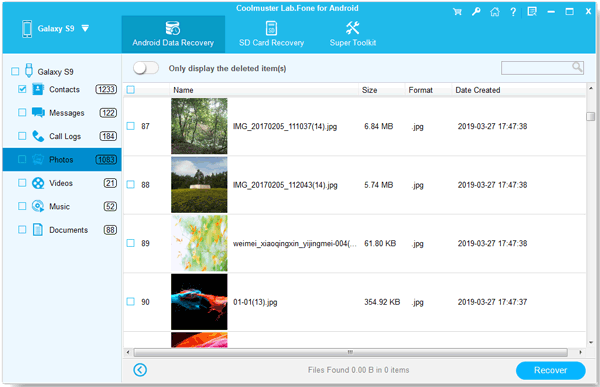 Bonus:
Want to keep your photos and movies properly? You can easily transfer photos and videos from a ZTE phone to a computer in these 4 ways.
If needed, you can use these 5 effective methods to fix photos disappeared from an Android phone.
Part 2: How to Restore Deleted Photos from ZTE via Google Photos
How do you recover photos you deleted from the ZTE phone? Take it easy. First of all, please tell me whether Google Photos is the home of your photos on ZTE. If yes, you have uploaded your pictures to Google cloud storage. That means you can swiftly restore your deleted pictures with Google Photos. Even though you delete the uploaded photos from the app, you can retrieve them from its trash bin within 30 days.
Here's how to restore deleted photos from ZTE via Google Photos:
Step 1. Re-download Deleted Photos
To restore the photos removed from the ZTE gallery, you can open Google Photos, and find the target picture. Then download it to a local folder.
Step 2. Restore Deleted Photos
- After selected, you can directly download them to a local folder of your mobile phone.
- By the way, if you don't find the desired photos, you can tap the "Menu" > "Trash" option. Maybe you can find the photos from the trash bin of the app.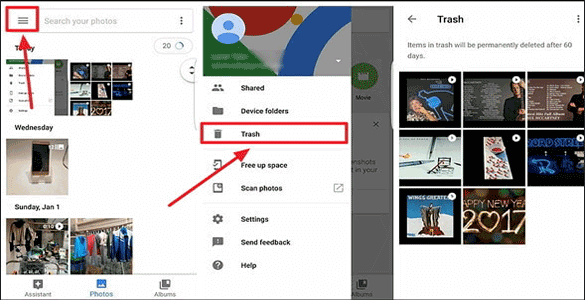 Read also:
This post will teach you to back up and restore ZTE efficiently. Let's take a look.
Want to remove the screen lock from a ZTE phone without wiping your data? Here are useful methods.
Part 3: How to Get Lost Pictures Back to ZTE via Local Backup
Undeniably, it is secure to back up files to the computer. That's why so many ZTE users like transferring photos from their phones to the computer. When you lost pictures from ZTE, you can get them back via the local backup with ease. Furthermore, you just need to prepare a data cable.
Tutorial on how to get lost pictures back via a local backup on the computer:
Step 1. Unlock Your ZTE Phone
Please unlock your cellphone, and connect it to the computer with an available cable.
Step 2. Navigate to the Photos Folder
Choose the "MTP" option on your phone, and go to the folder stored the backup photos.
Step 3. Copy Backup Photos to ZTE
Select the backup photos you want. Then copy and paste them to the "DCIM" folder of your ZTE device.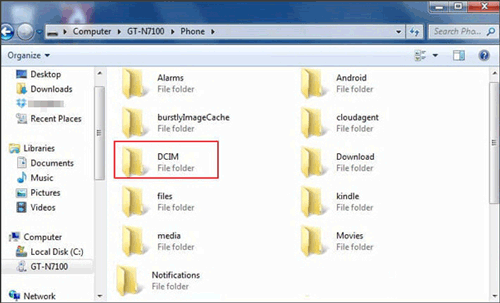 Bonus: Intend to transfer photos from Android to Mac? Please don't miss these 6 fabulous approaches in this article.
Final Words
With the solutions mentioned above, you can now breezily retrieve deleted photos from the ZTE phone. Although you haven't backed up photos before deletion, you can use this ZTE recovery program - Samsung Data Recovery, to recover your photos without difficulty. Anyway, recovery software is more and more powerful nowadays, but backup is still the best way to keep data secure. Thus, please remember to back up your precious pictures.
Related Articles
Top 5 Ways on How to Transfer Contacts from ZTE Phone to Computer Effortlessly
ZTE Recovery Tools: Retrieve Deleted Text Messages on ZTE (3 Top Methods)
[Best Guide]How to Delete Photos from Android Phone Permanently in 4 Ways
[Fast Transfer] How to Transfer Your Photos from iPhone to Android Effectively?
[5 New Ways] How to Transfer Photos between Samsung and Computer
4 Proven Ways on How to Transfer Photos from Computer to Android (Step-by-step)