As the 10th anniversary of Samsung's Galaxy S series approaches, the tech giant has made significant strides in technological innovation with the launch of its latest flagship smartphones - the Samsung Galaxy S10, S10e, and S10+. But with the Samsung Galaxy S9 as its predecessor, users may be curious about the improvements and differences. This article provides a comprehensive comparison between the Samsung Galaxy S10 and Galaxy S9, highlighting the new features and technologies that Samsung has incorporated. Read on to make an informed decision about whether the Samsung Galaxy S10 is worth the upgrade.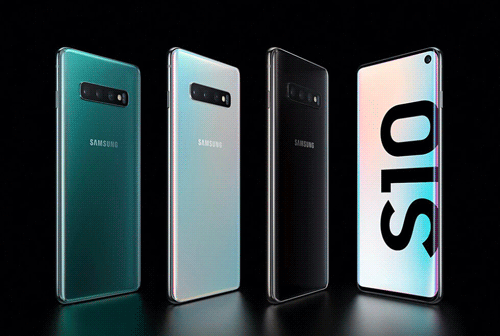 Quick specs about Samsung Galaxy S10
Weight: 157 g
Dimensions: 149.9 x 70.4 x 7.8 mm
OS: Android 9 Pie
Screen size: 6.1-inch
Resolution: QHD+
CPU: Octa-core chipset/ Snapdragon 855
RAM: 8 GB
Storage: 128/512 GB
Battery: 3,400 mAh
Rear cameras: 16 MP + 12 MP + 12 MP
Front camera: 10 MP
Release Date
On February 20, 2019, Samsung announced to push out its 10th anniversary Samsung Galaxy phone S10 during the Unpacked event, and it is also said to bring out Samsung's first 5G phone in this summer. Samsung indicated its next generation mobile phone as well - Samsung Galaxy Fold, a folding phone. No doubt, Samsung never stop its ambitions to upend traditional mobile market.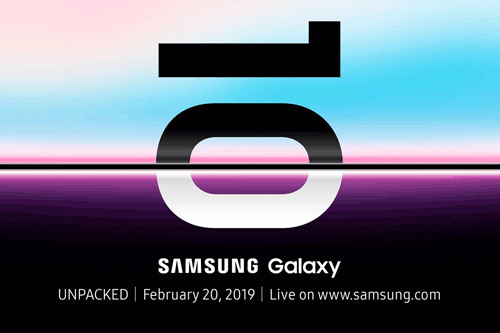 You can now pre-order Galaxy S10, S10+ and S10e from 21, February to 7, March. According to Samsung Official Website, you can get a free pair of Galaxy Buds if you pre-order S10 or S10+.
On the basis of Samsung official sounds, Galaxy S10 series will be delivered on 8, March.
Design
Size: Samsung plans to give out more smartphone's sizes this year. The released Galaxy S9 in the last year only have two sizes: 5.8-inch Galaxy S9 and 6.2-inch Galaxy S9+. But in 2019, you can see 5.8-inch Galaxy S10e, 6.1-inch Galaxy S10 and 6.4-inch Galaxy S10+ from Samsung Official Website. It is said that the 6.7-inch Galaxy 5G version will be pushed to the market this summer.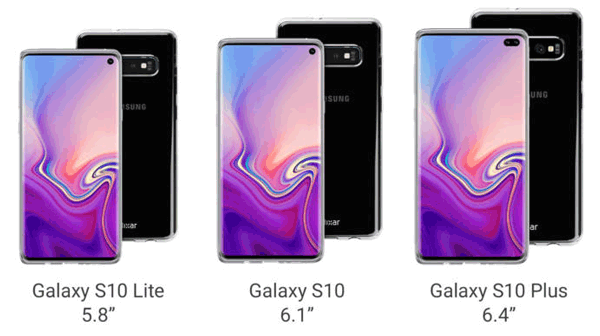 Color: Variant colors are available this year. Prism White, Prism Black, Prism Green, Prism Blue, Flamingo Pink and Canary Yellow (for S10e only). S10+ with the top 1 TB and 512 GB storage will be offered in Ceramic White and Ceramic Black. But for Galaxy S9, it brought users Midnight Black, Coral Blue, Polaris Blue, Lilac Purple, Sunrise Gold, Titanium Gray and Burgundy red.
Fingerprint: Surprisingly, Samsung Galaxy S10 puts the fingerprint reader in display instead of on the back of Galaxy S9. The fingerprint sensor lives under the display, using ultrasonic to create a 3D map for your fingerprint. Hence, the first ultrasonic fingerprint reader of the world was born.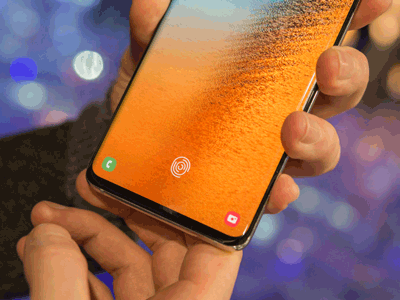 Please notice that on S10e, the fingerprint sensor, working with electric capacity instead of ultrasonic, is placed on the side of the phone.
Headphone Jack: Samsung Galaxy S10 has a standard headphone jack as Galaxy S9. Interesting, the headphone jack has not changed even since the first S phone ten years ago!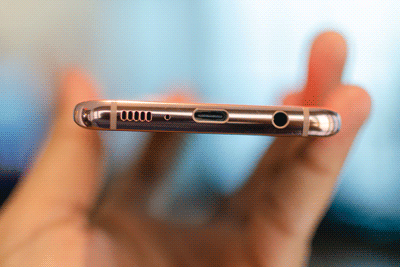 Display
Similar Data: Compared to Galaxy S9, Galaxy S10 seems do not perform a substantial change from the spec data. Samsung Galaxy S10 accesses a 6.1-inch dynamic AMOLED+, with 19:9 aspect ratio. While Galaxy S9 using 5.8-inch AMOLED, with 18.5:9 aspect ratio. S10 is equipped with Gorilla Glass 6 on the front screen and Gorilla Glass 5 on the rear. Similarly, S9 is equipped with Gorilla Glass 5 on both front and back sides.
You may not recognize the tiny ratio improvement on Galaxy S10's screen. However, on the cheaper S10e, it includes a flat display made of the same material as the Samsung Galaxy S phone's screen.
Hole Punch: If take S9 and S10 together, the most different highlight that users can find visually is the hole punch on S10's Infinity-O display. Unlike iPhone X notch, Samsung Galaxy S10 brought forth new idea to directly host the front camera into a hole punch on the top right of display, which totally enlarge the screen space.
What's more, S10+ makes a wider hole to put two front cameras together maybe for the aim of capturing a wider visual angle.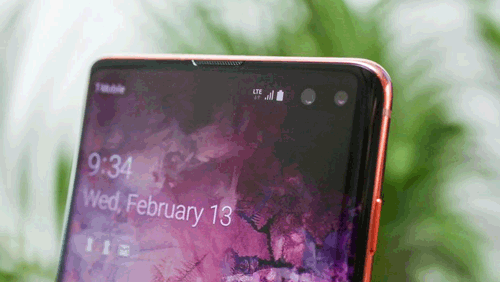 Camera
Last year Samsung equipped a single 12-MP rear camera to Galaxy S9 and added another same camera lens to Galaxy S9+. It is very generous to triple up rear cameras for Galaxy S10 and S10+ this year.
These three cameras play different roles from each other. The primary 12-MP telephoto camera lens is the same as Galaxy S9's. The secondary lens is a 12-MP 2x optical zoom camera, being the same as the second one on Galaxy S9+. The tertiary lens is a 16-MP ultra wide camera. With the second and the third wide-angle cameras, users can capture a panorama picture in a tight room.
On Galaxy S10e, it added a 16-MP ultra wide camera as the secondary lens, and the main camera is a 12-MP telephoto lens.
Samsung also upgrades its front camera from 8-MP on Galaxy S9 to 10-MP on Galaxy S10.
Battery
Samsung have not upgraded smartphone's battery life for these years. However, it made a change in 2018. Samsung Galaxy S9 still began with 3000-mAh battery capacity and Galaxy S9+ was born with 3500-mAh. In this year, Samsung upgrades battery capacity to 3400-mAh on Galaxy S10.
To support Wireless PowerShare and promise a 24-hour battery, Samsung do improve the battery capacity. The capacity is different on four models of S10.
The entry-level S10e has battery with 3100-mAh capacity, while S10's battery is upgraded to 3400-mAh from S9. And the battery capacity of S10+ is also improved to 4100-mAh from S9+. The S10 5G version will be equipped a 4500-mAh battery to power its advanced 5G communication.
Let us turn to the Wireless PowerShare function. S10 series devices are able to charge other devices with their batteries. According to Samsung Official Website, Wireless PowerShare is limited to Samsung and other brand devices with WPC Qi wireless charging, including Samsung Galaxy Buds. Please notice that S10 may not share its power when the mobile phone has low battery.
With fast wireless charging function, you can also charge your Samsung Galaxy S10 by putting it on a fast wireless charger. According to Samsung lab test, S10 may be charged up to 27-36% faster wirelessly than Galaxy S9.
Performance
Processor: Qualcomm's new Snapdragon 855 is thrown into Samsung Galaxy S10 that sold in U.S. and China. Compared with Snapdragon 845 in Galaxy 9, the new chip for Galaxy S10 is said to be faster on both CPU and GPU performance. In Korea, Europe, Africa and other markets, Samsung powers S10 with its own chip Exynos 9820 Octa.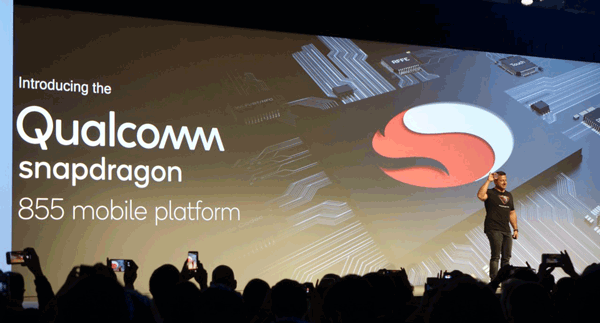 RAM: S9 was born with 4 GB RAM and upgrade to 6 GB on S9+. This year, S10e offers 6 GB RAM and S10 upped to 8 GB. The range-topping S10+ is configured with 12 GB RAM.
Connection: Samsung developed intelligent Wi-Fi 6 and LTE on S10 to make a faster and more stable wireless connection even in a crowd than S9.
Gameplay: Cool system, lager battery capacity, high resolution Infinity-O display and a better stereo speakers are offered to S10, making you feel powerful in a smooth game.
Water Resistant Ability: S10 and S9 can both keep safe in the water up to 30 minutes in the depth of 1.5 meter.
Operating System
Samsung has brought out OneUI operating software to accommodate large Galaxy screen since Galaxy S8 and Galaxy Note 8. OneUI allows users to use a 6.1-inch screen with only one hand. To implement this function, it moves many controls to the bottom of the screen where the thumb can touch comfortably. On the other hand, the large text and multiple graphics are put on the top to utilize the space of the display.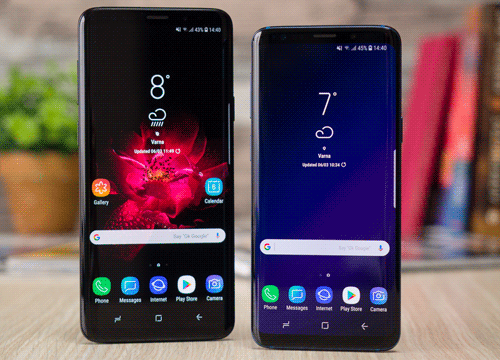 What's more, buttons and search bars are removed if do not contribute to one-handed operation.
Thankfully, users can now use Samsung Galaxy S10 one handed during the morning commute.
Samsung Galaxy S10 runs Android 9 Pie, while Galaxy S9 began with Android Oreo and just update to Android 9.
Price
Let us check the launch price of Galaxy S10 vs Galaxy S9 from Samsung Official Website.
Phone

Screen Size

Storage

RAM

Price

Galaxy S10e

5.8-inch

128 GB

6 GB

$749

256 GB

8 GB

$849

Galaxy S10

6.1-inch

128 GB

8 GB

$899

512 GB

8 GB

$1149

Galaxy S10+

6.4-inch

128 GB

8 GB

$999

512 GB

8 GB

$1249

1 TB

12 GB

$1599

Galaxy S9

5.8-inch

64 GB

4 GB

$719

128 GB

4 GB

$769

256 GB

4 GB

$839

Galaxy S9+

6.2-inch

64 GB

6 GB

$839

128 GB

6 GB

$789

256 GB

6 GB

$859
We still do not know how much about Samsung Galaxy S10 5G. Compared to Galaxy S9, the price of S9 at launch was $719, but it is cheaper now. As you can see, it is far more expensive for S10+ with the range-topping configurations.
How can we use up 1 TB storage? For common users, 1 TB may mean that you can delete data up to whenever you like rather than you have to do such thing when the phone runs low memory.
However, for mobile game lovers and players, it is cool to have a 1 TB smartphone with 12 GB RAM.
5G Technology Is Coming
Samsung has a wide ambition to take challenge on 5G technology. It announced on the Unpacked event that Samsung Galaxy S10 5G will be pushed out in June. The wireless carriers are building the 5G networks, and the work will be completed in this summer. 5G networks mean the faster data transmission speeds. Verizon will be the first 5G phone carrier.
Sounds exciting! Samsung users, do you get ready for 5G?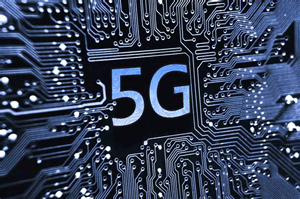 Kindly Remind
Making the switch to a new Samsung Galaxy S10? With
Samsung Data Transfe
, it's now easy to transfer files from your old phone with just a single click. Whether you're coming from a Samsung, HTC, LG, or any other brand,
Samsung Data Transfer
can help you seamlessly transfer your data. Best of all, you can try it out for free!
Related Articles:
How to Transfer Data from Samsung to Samsung?
How to Backup Samsung Galaxy to Cloud?
One-stop Solution to Backup & Restore Samsung Phones
How to Sync Samsung Phone to Computer
Transfer Files from Samsung to iPhone
How to Permanently Erase Data on Samsung without Restore