Summary
Most LG phone users utilize LG Bridge to back up, update, and manage their LG phones. Unfortunately, sometimes LG Bridge cannot connect to their devices successfully. Therefore, we have also received many similar queries like that recently.
In order to solve this issue immediately, we have summarized common reasons of this problem, and 5 practical ways to fix LG Bridge. We hope that LG users who are eager to fix LG Bridge can get help from this article without trouble.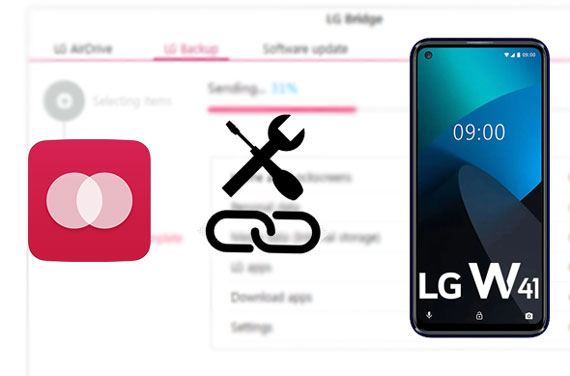 Tip 1: Is LG Bridge Free?
LG Bridge, created by LG Electronics Company, is totally free to use. It can manage LG mobile phones on computers. It is a convenient tool for LG users.
Tip 2: How to use LG Bridge?
To use LG Bridge, you can download and install it on your PC. Then launch it, and link your LG phone to the computer. To back up your LG phone, please tap the "LG Backup" > "Back up" icon, and select the categories you want by checking. Finally, click the "Start" and "OK" icons to begin the backup. Also, you can restore the backup with LG Bridge.
Part 1: Why LG Bridge Cannot Connect?
From time to time, you may find that LG Bridge shows no mobile device is connected after you link your LG phone to the computer. So, why does LG Bridge fail to recognize your device? The following are common reasons:
It is not compatible with all LG mobile devices. In general, it can work for LG G4 and later.
There are program errors to cause LG Bridge not working.
The version of LG Bridge is too low.
The USB port or cable is damaged.
The wrong operation makes the connection unsuccessful.
Part 2: How to Fix LG Bridge Not Working?
If you have found out the cause of LG Bridge not recognizing the phone, you can use the correct method to fix the software. There are 5 easy ways for your reference.
Way 1: Set MTP Mode
Have you enabled MTP mode on your LG device? If not, LG Bridge won't connect your device even though it runs normally. Universally, when you connect your phone to the computer via USB, there is a prompt on your mobile screen, and you can choose the "MTP" option directly. However, there is no popup after the connection on some phones. In this case, you need to set the MTP mode manually:
Open the Settings app on LG, go to the "About phone" > "Software info" option, and continuously tap the "Build number" icon seven times.
Then go back to the Settings screen, click the "Developer options" icon, and tap the "OK" option. Then you can turn on the "USB debugging" feature, and choose the "OK" option for confirmation.
Connect your LG phone to the computer again, and you can opt for the MTP option without hassle.
Further reading: Want to copy contacts from LG to an iPhone? You can try these 4 proven solutions.
Way 2: Update LG Bridge
If you find LG AirDrive is busy always, it's time to update LG Bridge, since some bugs on the low version probably lead to the failing connection. Please update LG Bridge:
Launch LG Bridge, and click the "Settings" icon on the top right.
Find the "About LG Bridge" option, and click the "Check for update" icon. Then it will update to the latest version automatically. By the way, you can also reinstall the program if it has no update.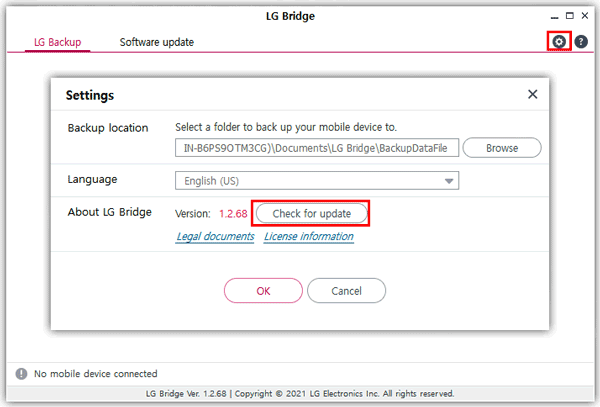 You might like: Wonder how to connect an Android device to a PC wirelessly? Here are 5 effective connection ways for your reference.
Way 3: Check USB Ports
On many computers, there are more than one USB port, and these ports are different. The blue port is USB 3.0, and the black port is USB 2.0. They represent different data transfer speeds. If LG Bridge cannot connect your phone via the blue port, please change it to the black port.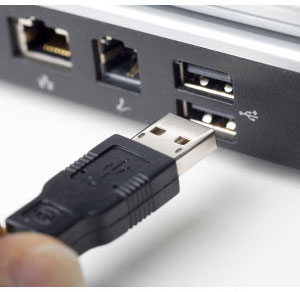 Maybe you like: Is Xperia Transfer Mobile not working? Don't fret. You can follow this guide to fix it.
Way 4: Switch to LG PC Suite
What if you want to back up an LG phone older than LG G4? If so, it is suitable to use LG PC Suite instead of LG Bridge. Please note that LG PC Suite is not available on the LG website, but you can still download it from another reliable application website, such as Softonic.
Way 5: Install PC Driver
When you make sure your phone is released later than LG G4, and the ways mention above still cannot solve your problem, you can install a PC driver again. Here's how:
Run LG Bridge, and connect your LG phone to the computer via USB.
On the "USB PC connection" screen, please click the "Menu" icon on the upper right corner.
Choose the "Install PC programs" option, and tap on the "OK" icon.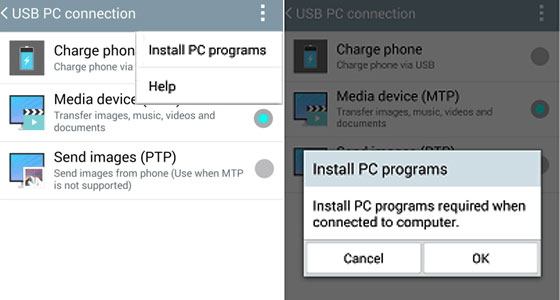 Read also: It is simple to transfer SMS from an LG device to a computer. Believe it or not, this article has offered 4 methods.
Part 3: Use an Effective Alternative to LG Bridge If It Still Cannot Connect
When all the repair solutions cannot fix the LG Bridge not recognizing phones, you can use an alternative to LG Bridge. LG data manager - Samsung Messages Backup, is an excellent program to back up, restore, and manage different LG files on a computer. Furthermore, it allows you to preview detailed files on the computer.
Key features of this LG Bridge replacement tool:
- Back up data from LG to a computer in 1 click.
- Restore the backup data from the computer to any Android device without losing data.
- Selectively transfer Files between your LG device and your computer.
- Support multiple file types, including contacts, photos, apps, SMS, videos, music, and more.
- Allow you to receive and send SMS on the computer.
- Conveniently manage your LG files, such as editing contacts, making new playlists, searching for a file, etc.
- Work for LG and other Android devices that run Android OS 4.0 and upper, including LG G8/G7/G6/G5/G4/G3/G2, LG W41 Pro/W41/W31/W11, LG K92/K71/K62/K52/K42/K71, and so on.
Download this software for free below.
Here's how to use this LG Bridge alternative software to transfer files:
Step 1. Install It
Please download and install the program on your computer, and link your LG mobile device to the computer via a data cable.
Step 2. Enable USB Debugging Mode
Then follow the guide on the interface to enable the USB feature on LG, and the program will recognize your device smoothly.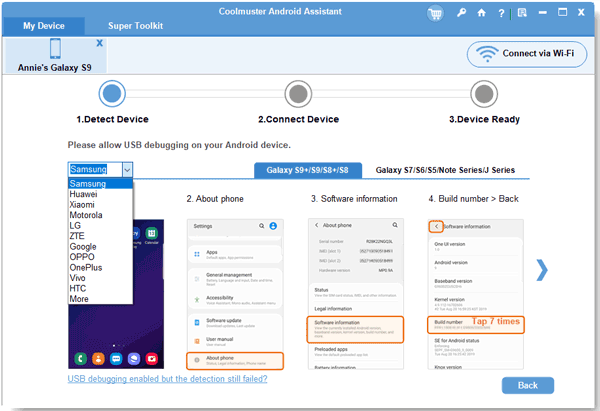 Step 3. Select and Transfer LG Files to Computer
- If you want to transfer your contacts from the LG phone to the computer, please tap the "Contacts" category on the panel. Then you can preview your contact information.
- Select the contacts you want by checking, and click the "Export" menu to save your contacts to your computer.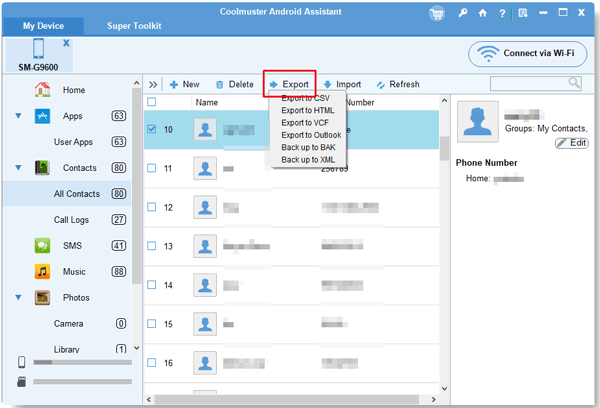 See also: How to back up and restore LG data in 1 click? Let's check it out.
Extra: How to Use LG Bridge to Update LG Phone?
LG Bridge is capable of LG device update, as long as you know the guide:
Install and open LG Bridge on your computer, and select the "Software update" tab.
Connect your LG phone to the computer via USB.
It will check and start the software update automatically. If LG Bridge cannot check the software version or the update freezes, please tap the "Update error recovery" icon.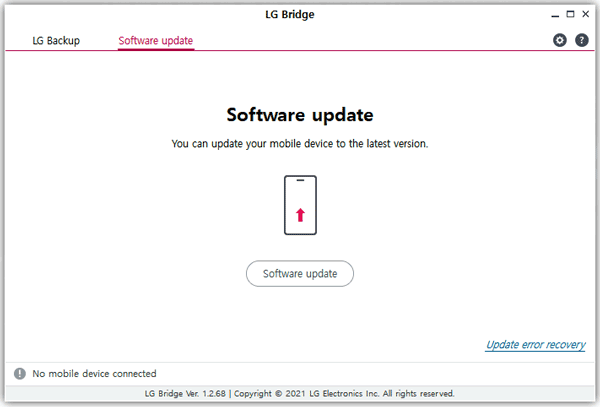 Wrapping Up
LG Bridge is an effective program for LG backup, restoration, and software updates. As long as you know how to fix it when LG Bridge cannot connect to your LG phone, you can keep using it without worry. Moreover, although you cannot fix it, you can use the alternative - Samsung Messages Backup, to manage your LG phone handily. This software is good at transferring and managing data on most Android phones, including LG devices. Download and try it, then you will know how it can help you transfer and organize your LG phone without effort.
Related Articles
How to Bypass LG Lock Screen without Reset on a Computer or Not? (Full Guide)
4 Powerful Solutions on How to Download Music to LG Phone (Detailed Steps)
Wonder How to Transfer Contacts from LG to Samsung? 5 Ways You Cannot Miss
LG Data Recovery - How to Recover Deleted LG Data Effortlessly [4 Valid Ways]
How to Connect Android to Mac with 4 Easy Ways
How to Fix Samsung Smart Switch Not Working?