Summary
LG phone becomes stronger and stronger, and you will find that there is a larger internal storage space than before. That means it can store more songs. What's more, its music player can play songs with almost perfect sound quality. So lots of people would like to listen to music on the LG phone.
However, how to download music to the LG phone? Perhaps you think it hard to solve, but this article will give you support. It will offer you 4 convenient approaches, so that you can enjoy the music on your LG smartphone with pleasure.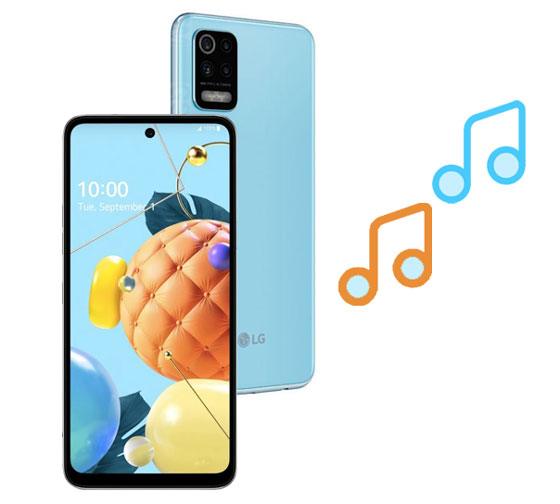 Part 1: How to Download Music to LG Phone with YouTube Music
YouTube Music is an energetic music app that you can find the latest and hit albums and singles. It can recommend what you like automatically. But how to put music on your phone? It is just a piece of cake. You can download your favorites and enjoy them offline with a $9.99 charge monthly.
How to download music onto your LG phone with YouTube Music:
Step 1. Download the Music App
Please download and install the YouTube Music app on your LG phone.
Step 2. Log-on to Your Account
Please tap on the "People" icon on the top right to log in to the account.
Step 3. Download Music to LG Phone
Then search for the song and click the "Menu" > "Download" icon. After a while, the download will be complete. You can listen to the song offline.
Check if you need: Want to transfer text messages from LG to the computer? Here are 4 updated ideas that you can infer to.
Part 2: How to Download Music onto Your Phone via Free Music Downloader
Free Music Downloader, a download-free music app on Google Play, helps you download free music songs on the LG phone without limit. You can also manage your downloaded music on it by playing, deleting, sharing and setting as a ringtone. You can also make your personal playlists to classify your songs according to your tastes.
Guide on how to add music to your phone with the Free Music Downloader:
Step 1. Install the Music Downloader
You can install this music application from the app store, and then open it directly.
Step 2. Add Songs to Playlists
Next, please search for the song you like and add them to your specific playlists.
Step 3. Download the Music on LG
Now, you can go to the playlist and straight get off the music to your LG phone.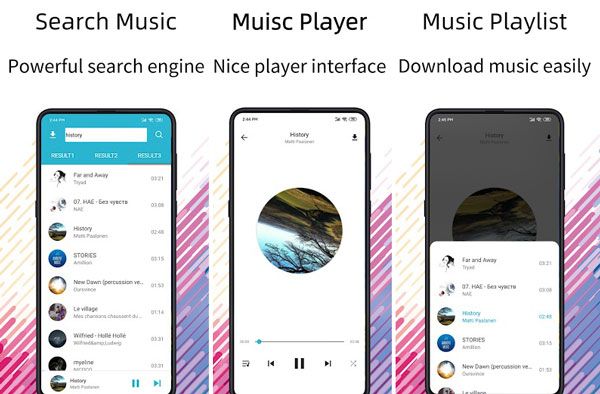 Read also: You needn't feel annoyed with deleting photos anymore, since these 3 solutions can restore the lost pictures on LG. Let's have a look.
Part 3: How Do You Put Music on Your Phone with Music Transfer?
How to put music on the LG phone from the computer? Maybe you have downloaded the songs on the computer but want to transfer the music from the computer to the phone. In this case, this music transfer tool - Samsung Messages Backup can solve the problem.
It can quickly import songs from the PC to your mobile phone without losing quality. Furthermore, it has multiple management functions, so you can effortlessly organize the music on the computer with a large screen.
Main features and advantages of the music transfer software:
- Swiftly transfer music from the Mac or Windows computer to the Android device and vice versa.
- Create/delete/rename playlists, and copy/move/delete music files from your LG phone on the computer.
- Back up music files from the phone to the computer in 1 click.
- Transfer and manage your contacts, call logs, text messages, photos, videos, apps, and documents.
Additionally, This overall music manager has great compatibility. Supporting Android 4.0 and upper, it works with most LG phones and other Android devices, including LG K62/K52/K42/K71/K31/K50/K40, LG Q92 5G/Q52/Q31/Q61/Q51, LG G8/G7/G6/G5, Samsung, Sony, Huawei, Xiaomi, OnePlus, ZTE, Google, HTC, and more.
Download the LG music manager for free below.
Here's how to send music from the computer to the LG phone:
Step 1. Launch the Software
When downloading and installing the program on the computer, please launch it on the desktop.
Step 2. Connect LG Phone to the PC
Connect your LG device to the computer with a USB cable and enable the USB debugging mode on LG. The software will recognize your phone in a short time.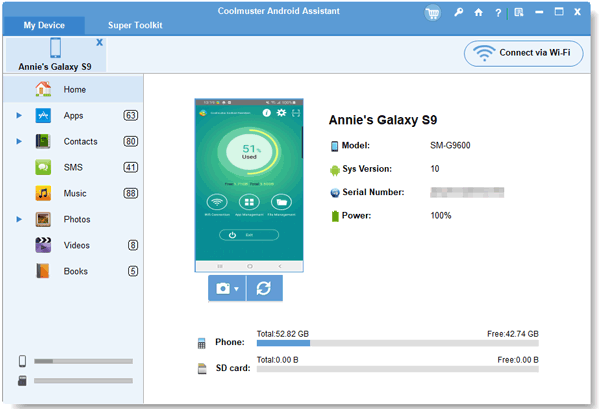 Step 3. Select Songs to Transfer
Choose the "Music" category and tap the "New" icon on the top menu bar. Then you can select the desired music from your computer and import them to the LG cell phone.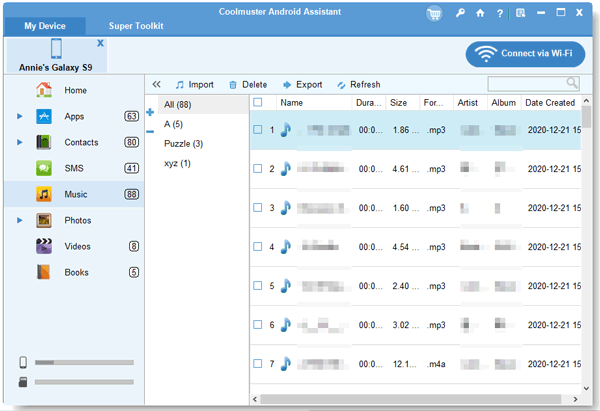 Further reading: It is inevitable to transfer files between the LG phone and the computer. If you have a nice way, you can make it faster.
Part 4: How to Add Music to Your Phone Using AutoPlay
AutoPlay feature on the Windows computer is helpful to transfer music to your LG phone. It is simple but slow simultaneously, especially when you need to move plenty of songs. Anyway, it is suitable to send several music files.
Tutorial on how to move music from the computer to the LG mobile phone via AutoPlay:
Step 1. Link LG Phone to PC
You can link the LC phone to the PC using a USB cable, and then you will see a pop-up window.
Step 2. Navigate to Music Folder
- Then click the "Open folder to view files" option to open the destination that you intend to store the music on the LG device.
- Next, navigate to the location, saving music on the computer.
Step 3. Move Music to LG
Highlight the music you want and transfer them via drag and drop. The transfer process will last a while.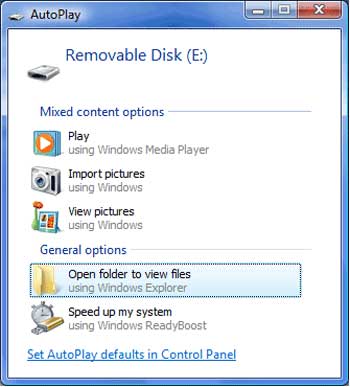 Conclusion
To enjoy music on the LG phone, we have spent a great deal of time on how to download music on the LG phone. We hope that these 4 methods will help you in practice. Welcome to contact us and drop us a line in the comments at any time. We will reply to you as soon as possible.
Related Articles
Music Transfer - How to Transfer Music from Android to Computer in 2020? [3 Easy Ways]
Wonder How to Transfer Contacts from LG to Samsung? 5 Ways You Cannot Miss
How to Transfer Contacts from LG to iPhone with 4 Successful Solutions
LG Backup & Restore - How to Back Up & Restore My LG Device in 2020?
How to Transfer Contacts from Samsung to LG with 4 Ways [You Can't Miss]
LG Data Recovery - How to Recover Deleted LG Data Effortlessly [4 Valid Ways]