[Question] How to transfer contacts from LG to computer?
"I'm gonna flash my LG G6, and I want to backup my contacts first in case of losing them all of a sudden. I've tried several ways to transfer contacts from LG to computer, but failed. Who can help me with that? I will be very grateful."
As we all know, you have to take the risk of losing all phone data when flashing your Android device, and it is necessary to backup the whole phone files before it, especially those important ones, like contacts on LG phones. With the prevalence of handset, nowadays people are used to directly store phone numbers on the contacts list of our phone, instead of writing on a telephone book.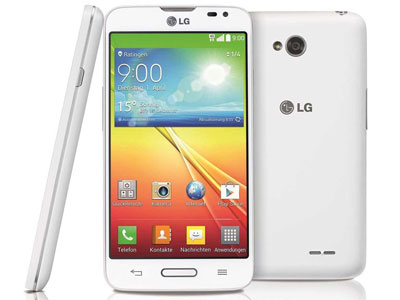 However, it seems not to be totally safe to save phone numbers and addresses on our mobile phone, because we are likely to lose them under many unexpected conditions. For example:
1. You fail to update your Android system and your device is back to the factory default settings;
2. Your device is stolen, broken or smashed accidentally;
3. You make wrong settings and operations on your device, and your contacts are deleted mistakenly;
...
Now if you have kept a backup file, you can get them back to your LG phone easily whatever incidents take place. But the question is, how can we achieve to transfer contacts from LG to computer?
When you add new contacts to your mobile phone, you will be asked to save them on the SIM card or the phone memory. And no matter which location you choose to store your contacts on your LG phone, you are not allowed to access them on computer without any restriction. In order to export contacts from LG to PC successfully, you should turn to an assistant program for help. This kind of program will give you access to contacts on computer, and then copy them freely.
The Best Tool to Transfer LG Contacts to Computer:
To effectively transfer contacts from LG to computer, here I'm going to recommend you this LG Contacts Backup (Windows/Mac) for LG G7/G6+/G6/G5/G4/V30+/V20/V10/Google/X Power and other Android phones. With it, you will be able to copy LG contacts to computer within several clicks. What's more, before exporting contacts from LG phones to computer, you are allowed to choose the output formats for contacts, such as vCard files, Outlook Express, Windows Address Book, Windows Mail and Outlook 2003/2007/2010. Of course, you can also import contacts in these formats from computer to LG phone as well.
Apart from exporting/importing LG contacts, you can directly add, edit and delete LG contacts on PC as well. Simply click "New" button to add new contacts, "Delete" button to delete unwanted contacts, "Edit" button to modify the existing contacts, including the contact info like contact name, email, phone number, website, address, middle name, etc.
There are two free trial versions for you, you can select to download the Windows or Mac version on your computer according to your PC system. Then follow the instructions as below to start transferring contacts from LG phone to computer with ease.
You May Also Like:
Transfer Files Between LG Mobile Phone and Computer
How to Recover Deleted Contacts from LG Mobile Phone
[Tutorial] Steps to Copy Contacts from LG G6+/G6/G5 to PC/Mac
In this part, you are offered the detailed tutorial on how to export contacts from LG phone to computer (either Windows PC or Mac) with the LG Contacts Backup program mentioned above. All you need to prepare is a computer that have installed the LG Contacts Backup program, and your LG phone with the original USB cable. Now, let's start the whole process.
Here's how:
Step 1. Link Your LG Phone to Computer and Run the Program
Firstly, connect your LG phone to computer via USB, and open this program with double click. Before detecting your device, this software will remind you to enable USB debugging on your LG device. As Android system has been upgraded for several generations, you can finish this process according to the following instructions. After that, please press "USB debugging opened". By the way, you need enable USB debugging on your LG just for once, and this program will automatically detect your device when you run it next time.
(1) For Android 2.3 or earlier: Enter "Settings" < Click "Applications" < Click "Development" < Check "USB debugging"
(2) For Android 3.0 to 4.1: Enter "Settings" < Click "Developer options" < Check "USB debugging"
(3) For Android 4.2 or newer: Enter "Settings" < Click "About Phone" < Tap "Build number" for several times until getting a note "You are under developer mode" < Back to "Settings" < Click "Developer options" < Check "USB debugging"
Step 2. Install USB Driver and Scan Your Phone Data
After detecting your LG phone, this program will install USB driver on your computer. And then it will start to scan your phone data. A few seconds later, you will see the whole data of your mobile phone( as shown). What's more, all files on your device are listed on the left of the menu, including apps, contacts, SMS, music, photos, videos, Books, and so on.
Step 3. Preview LG Contacts and Ready to Transfer them to Computer
Click the "Contacts" tab on the left panel, you might see all the contacts of your phone are listing on the right panel. Now you can preview all contacts displayed one by one. You can mark your needed contacts with those choice boxes. After selection, please hit the "Export" button on the top, you will achieve to transfer contacts from LG to computer soon.
By the way, there is a search box to help you find the specific contact quickly, and you can also check the box next to "Name" to select all contacts from the list.
Now with a backup file on your computer, you will be able to take them for more uses whenever you need. This process is indeed simple, if you have any problem about this program, you can download one and have a try on your computer.
If you have any question about the user guide or the LG Contacts Backup program, please feel free to ask by leaving a comment below. We will try our best to help you solve your problems.
Related Articles:
How to Export LG G3/G2 Contacts to HTML for Printing?
Transfer Text Messages from HTC to Computer
Print Out Text Messages from Samsung Galaxy
Best Tool to Recover Deleted Files from LG Phone
How to Backup LG Videos to Computer (Windows/Mac)