Summary
"I mainly use fingerprints to unlock my phone and a knock code for backup. I changed the knock code but must have screwed it up because now I don't know what the knock code is, and it says it's "unable to use fingerprints" on the lock screen now. Am I doomed to a factory reset, or is there a way to unlock it at this point?"
Locking out of the LG phone stops you from accessing data on it. If you meet this situation and hope to bypass the LG lock screen without a reset, you can read the 6 effective ways in this post to successfully bypass pattern lock on an LG phone without factory reset.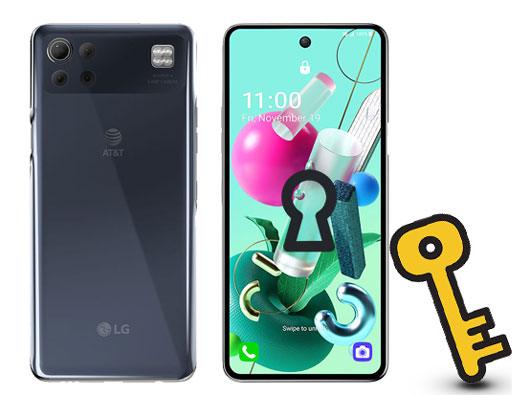 Part 1. How to Bypass LG Lock Screen without Reset on Computer
Many powerful programs work best on a computer, and it is rather fast and convenient to bypass the LG lock screen without reset on a computer. So, I will first explain the following 4 ways of using a computer.
1.1 How to Bypass LG Lock Screen without Reset Using LG Unlock (Professional)
If you want to unlock the LG lock screen without factory reset and data loss, I strongly recommend you to try LG Unlock. This screen unlocking program removes 4 types of screen locks from your LG phone, i.e., the pattern, PIN, password, and fingerprints lock. Besides, it requires no tech knowledge, and everyone can handle it without difficulty. Also, it supports Android 4.0 and later versions, such as LG G2/G3/G4/Stylo, Samsung, Sony, Google, Motorola, Huawei, and other Android device models. You can even unlock some LG phones without data loss.

How do I bypass my LG lock screen without losing data?
Step 1. Launch LG Unlock on your computer and choose Unlock from the toolbox. Then connect your LG phone to the computer and select Unlock on this program.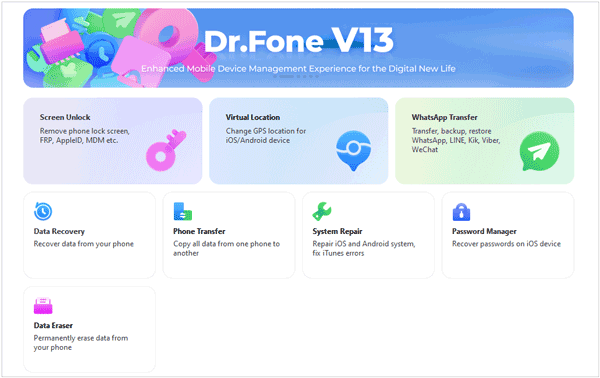 Step 2. Choose your device model from the list next to each item and tap Next at the lower-right corner to continue. Then, put your LG phone into the Download mode by following the on-screen instructions. This program will download a recovery package to your LG phone. Once done, click Remove Now and confirm the operation.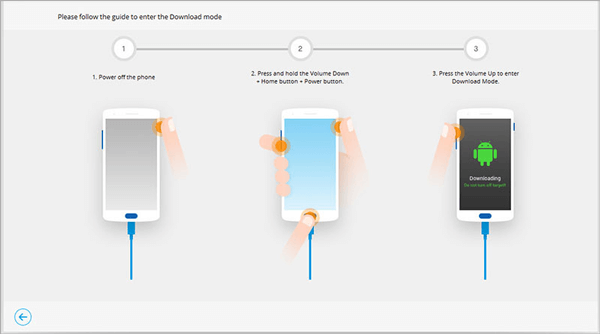 Step 3. When the removal process is over, you can freely access your LG phone without a password.
Tips:
How to download music to the LG phone? Get these 4 tips, and you can enjoy the music on LG with pleasure.
If you want to unlock your Samsung Galaxy S5, please take a look at this post.
1.2 How to Bypass LG Lock Screen on Computer with Google's Find My Device/Android Device Manager
Nowadays, there is a feature provided by Google to locate and erase your device remotely. This feature is called Find My Device. If you have enabled Find My Device on your LG phone before it gets locked and linked your phone with a Google account, you can bypass the LG lock screen from the Find My Device website page conveniently as well as erase all LG data remotely. That is to say, you will lose data after unlocking your device in this way.
Nevertheless, if you don't mind, you can repeat the following steps to bypass the pattern lock on the LG phone.
On your computer or other mobile phones, access Find My Device from a browser and log in with the same Google account you use on your locked LG phone.
Select your LG phone from the dashboard and click the Lock button.
When a window pops up, provide a new password in the blank, confirm it, and tap the Lock button below.
Please enter the new password on the LG's lock screen to bypass it.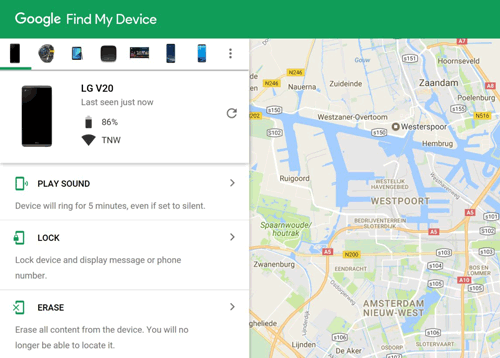 Further reading: If you know the way of LG backup and restore, you won't lose your data easily.
1.3 How to Bypass LG Stylo 4 Lock Screen without Reset via ADB
Android Debug Bridge, or ADB, also removes LG's lock screen password. But many people may not choose this way since it requires professional command prompt knowledge, and it only works if you have enabled the USB debugging on your LG phone previously.
If you are still interested in this method, you can successfully follow these steps to perform the LG lock screen bypass.
Step 1. Make sure that you have installed the Android SDK and ADB tool on your computer. You can click here to install it.
Step 2. Connect your LG phone to the computer with a USB cable and run the Command Prompt in the ADB installation directory.
Step 3. Enter the following command onto the window and hit the Enter key. Please pay attention that space and punctuation should not be removed, or it will not be a complete command.
adb shell
cd /data/data/com.android.providers.settings/databases
sqlite3 settings.db
update system set value=0 where name='lock_pattern_autolock';
update system set value=0 where name='lockscreen.locked out permanently';
.quit
Step 4. If the above code does not work, you can try this code adb shell rm /data/system/gesture.key as well. After that, your device will restart, and you will get into your phone without a password.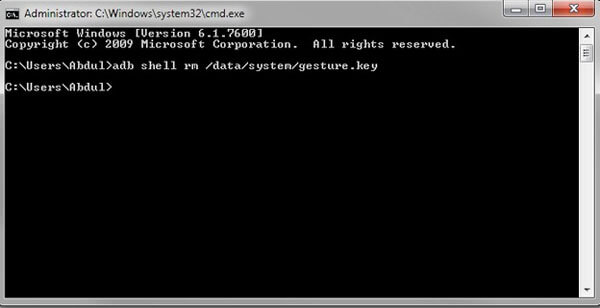 See also: Want to transfer photos from the LG phone to the computer? Here are 5 simple ways that you can use.
1.4 How to Bypass LG K40 Lock Screen without Reset with Custom Recovery
If your LG phone has a removable SD card and any custom recovery has been installed on your device, you can unlock it this way. The SD is the only way to move a ZIP file to your locked LG phone. If your device meets these requirements, you can begin the bypass process.
How to bypass lock code on LG phone? Let's take a close look.
Install the zip file Pattern Password Disable on our computer and move it to the removable SD card using a card reader.
Boot your LG phone into recovery mode.
Flash the above file on your card and wait for a while. Then restart your LG phone.
After a restart, the lock screen passcode will now be removed from your device. If there is still one, don't panic. You can randomly enter a passcode or gesture to unlock it quickly.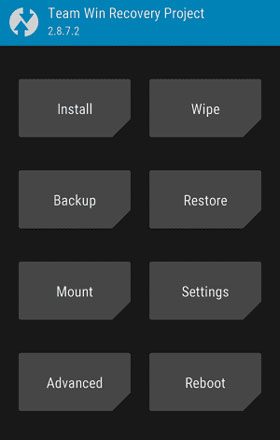 Check if you need: This post offers 4 valid ways to swiftly transfer contacts from Samsung to LG.
Part 2. How to Bypass LG Lock Screen without Reset or Computer
In this part, you will learn how to bypass pattern lock on LG without factory reset and computer via two ways - the emergency call and forgot pattern. Reading the guidance below to learn how to do it.
2.1 How to Bypass Lock Screen on LG Phone Using Emergency Calls
This way works only for LG phones running from Android 5.0 to Android 5.1.1. It takes full use of the bugs that have been fixed thereafter to crash the lock screen UI and bypass the LG lock screen without reset. Please kindly notice that it is no 100% success rate.
Here's how:
Tap the Emergency Call option on the LG phone's lock screen and enter 10 asterisks into the Dailer.
Press and hold the asterisks to highlight them, select Copy from the options, and set the cursor at the end of the characters. Paste what you copy into the field until you cannot paste anymore. After that, back to the lock screen, open the Camera, and pull down the drop-down screen to access the Notification menu. From here, choose Settings and paste the previously copied characters into the password field.
Repeat copying and pasting until the lock screen crashes and displays the LG home screen.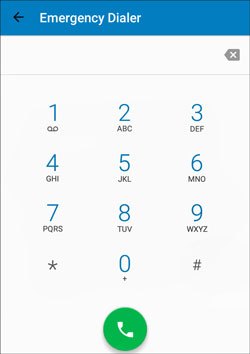 Maybe you like: Deleted useful messages from the LG phone? Don't worry. You can retrieve text messages from LG with these proven methods.
2.2 How to Bypass Pattern Lock on LG Phone via the Forgot Pattern
As all Android phones set up with a Google account, you can use the Google account associated with your device to verify your device and bypass the LG lock screen. Note that it only works on devices running Android 4.4 or earlier versions and has been linked with a Google account. If not, you can skip this way.
How do you bypass a locked LG phone through the Forgot Pattern?
Enter the wrong password 5 times and tap the Forgot Pattern option at the bottom of the lock screen.
Click Next on the next screen, and you will reach the screen which asks you to enter Google account details. Select Enter Google account details and press Next to move on.
Sign in with the same Google account you use on the locked LG phone to verify your device. Once done, the screen password will be removed from your device permanently.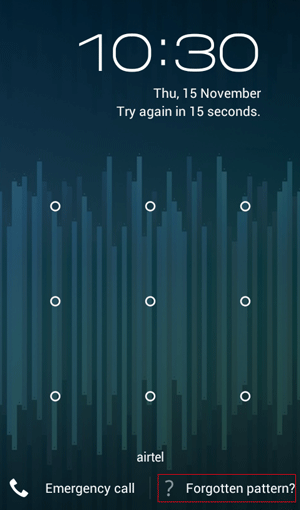 Note: This way does not work if you are using any third-party lock screen apps on your device or if you never link an active Google account to your LG phone.
Words in the End
Forgetting the lock screen password may get you into trouble, but I am sure that you have mastered one or two effective ways to bypass the LG lock screen without reset after reading this post. If you are looking for an easy way to remove the lock screen, you are highly recommended to try the LG Unlock, which is completely secure, fast, and easy to use without data loss on an LG phone. As you can see, you only need to click the mouse, and no extra steps in needed with the LG Unlock. While other ways are too complicated, and the success rate is not guaranteed, you may get confused when trying them.
If you encounter any difficulty when using, please let us know by leaving a comment below.
Related Articles:
[6 Useful Ways] How to Unlock Android Phone Password without Factory Reset
[Solved] Bypass Android Lock Screen without Google Account with 5 Ways
Top 5 Ways to Bypass Samsung Lock Screen without Losing Data 2021
What Can You Do When Locked Out of Android Phone? Here Are 4 Handy Tips Offered to You
[6 Ways] How to Unlock Android Phone Pattern Lock without Losing Data? - 2021 Update
How to Unlock Samsung Phone When You Forgot Password: Here Are 5 Useful for You