Summary
Have you ever been in a situation where your Samsung gadget is stuck on the Odin mode? If you own a Samsung device, then you know how irritating this can be. This problem occurs many times, and most Samsung users experience it many times. If you experience such a problem, the only thing you wish for is your phone to get back to normal to be able to use it again.
But, is it possible to fix a phone in Odin mode? Yes, fixing such a problem is not hard. And if you don't know how to go about it, do not go anywhere. Just go through this guide to understand how to get out of Odin mode.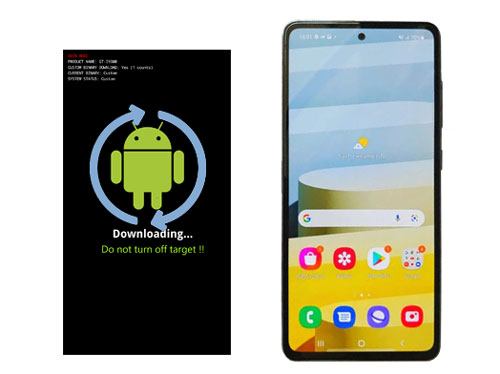 Part 1: What Is Odin Mode (Download Mode)?
Odin mode, also called Download mode, allows Samsung phones to download and flash the ROMS and Kernels. It is an exceptional mode that comes pre-loaded with the phone. It enables you to perform tasks on your Samsung device. The tasks can't be done if your phone is not in Odin mode; you have to reboot your phone into Odin mode first.
To enter the Odin mode, press and hold Volume Down, Power, and Home buttons simultaneously. Then press the Volume Up button to choose the Continue option and start downloading. Once your gadget enters the download mode, it will say, "Downloading, do not turn off target." You can also exit the mode by pressing the Volume Down button.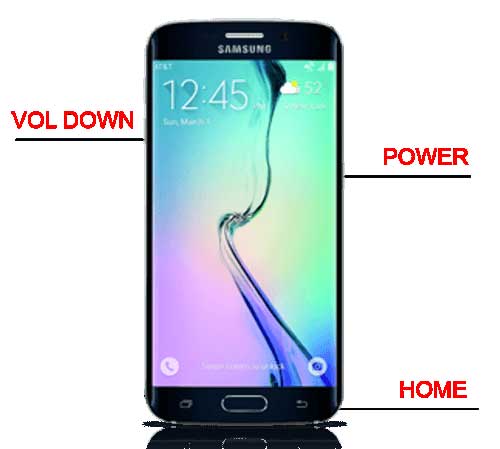 Bonus: Want to back up your Samsung data to your PC? Don't worry. You can choose a reliable Samsung PC Suite in this post.
Part 2: What Happens If My Samsung Phone Gets Stuck in Odin Mode?
One enters the Odin mode to perform various tasks on the Samsung phone. But, it reaches a time when the Cancel option to exit the mode isn't working. That is when it's said you are stuck in the Odin Mode.
If your Samsung phone is in Odin Mode, you will see it stuck at the logo, fails to turn off, or it keeps restarting itself. These are sure ways that you are stuck in Odin Mode.
When such a problem occurs, you won't be able to restart your Samsung phone and get back to its normal mode. However, no need to worry much; there are ways to solve the problem easily.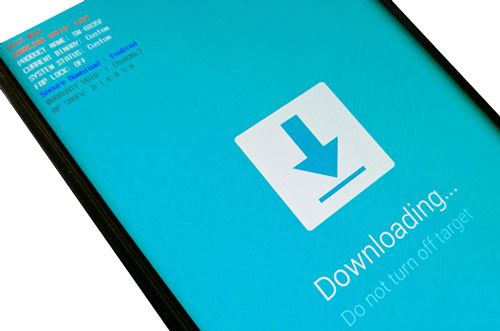 Read also: You can now transfer your Samsung files to Mac without hassle.
Part 3: How to Get Out of Odin Mode for Samsung Phone/Tablet
Getting in the Odin Mode is easy, and Samsung users can attest to that. But, the problem comes when you want to get out the Odin Mode on a Samsung tablet, but it keeps failing no matter how many times you try. This issue is faced by almost all Samsung users and is quite a common thing. It can be irritating. What to do? Here are some of the things to do when your phone is stuck in Odin mode:
3.1 Force Restart/Reboot
When the Android Odin Mode is stuck on downloading, the first step is to force reboot/restart. You can press and hold the "Volume + Power" button simultaneously and wait for the device to restart/reboot on its own.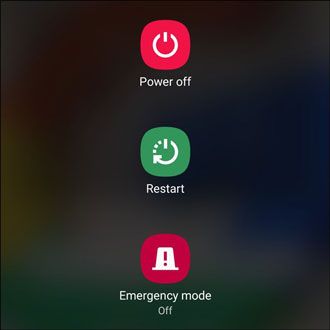 3.2 Android Repair (Quick & Easy)
You can also use Android repair software to fix the Odin Mode in your Samsung phone if all other methods are not helping. This is an effective tool that can help you exit Odin Mode quickly and easily. But, you should back up your data first to avoid data loss. Below are steps on how to use the Android repair software to get out from Samsung Galaxy Odin Mode:
Step 1: Install the Android Repair Software
- Download and install the Android Repair software on the computer and launch it.

- Click "System Repair" from the toolbox to enter repair mode.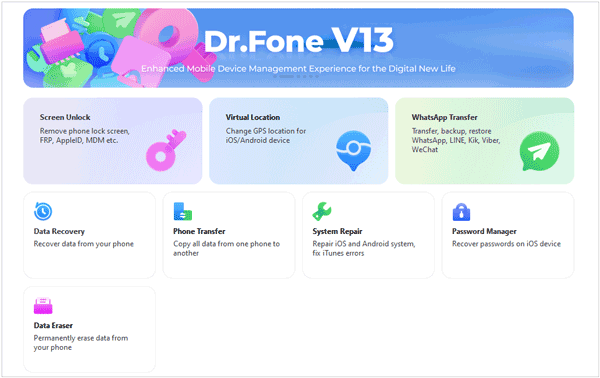 - Connect your device to your computer and choose "Android Repair" found on the left sidebar. Then click the "Start" icon.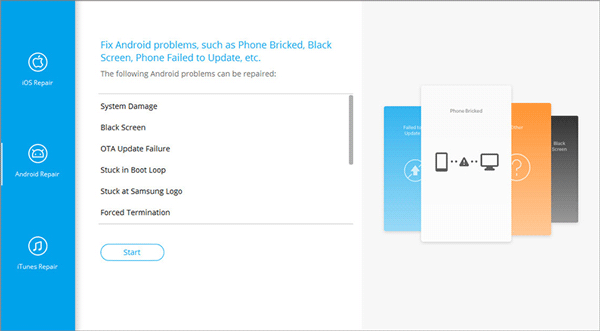 Step 2: Choose the Correct Device Information
- Provide the details about the device to get the customized repair. Choose the right information from the drop-down lists, go through the warnings, and tap the "Next" icon.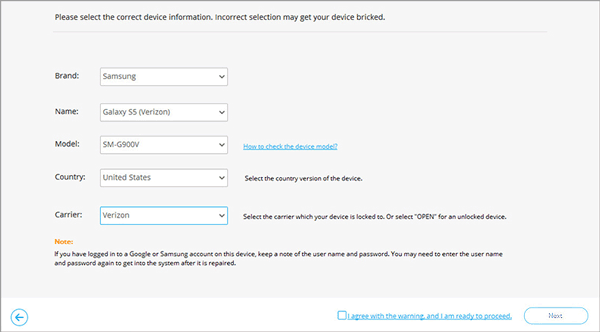 - Type in "000000" in the blank, then click the "Confirm" button. Next, follow the instructions on the screen to boot the device into Download Mode. Click "Next" to download the firmware.
Step 3: Fix the Odin Mode Problem
Once the firmware has been downloaded and verified, the software will begin the repair of your Samsung phone. Wait for the process to complete, then restart the Android device.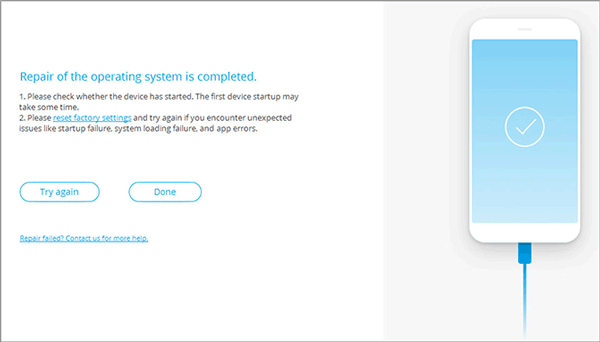 See more: This article can help you back up and restore Android phones and tablets on computers without effort. It is worth being read.
3.3 Remove Battery
You can also remove your battery if your Samsung phone is stuck in Odin Mode. Remove the battery and wait for about 2-3 minutes, then re-insert the battery back. Turn on your device and wait for it to start working. By the way, if your battery is non-detachable, please do not remove the battery on your own.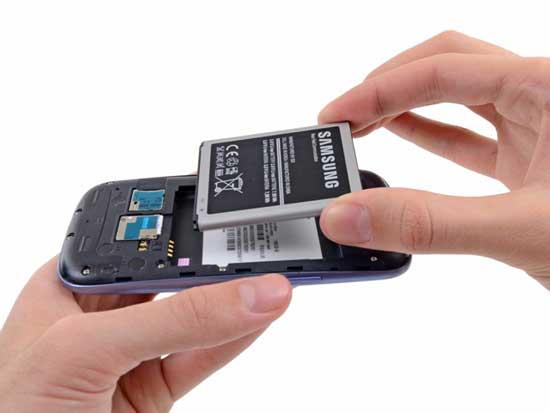 3.4 Wait for the Battery to Drain Out
Some Samsung phones don't have a removable battery. If you have such a phone, you have to wait for the battery to drain out fully. It can take a long time, depending on the charge it had. You should leave it at night for the battery to drain out on its own. When it turns off, leave it for a while, then plug it into the power socket. It may return to normal after charging it.
You might need: Fixed: Why Samsung Cloud Backup Failed? And How to Fix It without Hassle?
3.5 Try to Use Odin Flash Tool (Complicated)
This solution is a little complicated, but it can surely help you when the phone is stuck in Odin Mode.
Step 1: Download Odin Flash Tool using the correct driver configuration and firmware setting from the Samsung Download Center.
Step 2: Right-click on the Odin file downloaded, then choose the "Run as Administrator" icon.
Step 3: Boot your phone into the Downgrade Mode by pressing and holding the Power + Home + Volume Down button at the same time. When the device vibrates, release the only Power button. Then press the Volume Up button for the device to enter into Download Mode.
Step 4: Connect the Samsung phone to a computer using a USB cable. The Odin flash tool will detect the device automatically, and you will see a pop-up message saying "Added" in the Odin window.
Step 5: Search the downloaded firmware by clicking on "AP" or "PDA" on the Odin window and tap "Start" to fix the problem.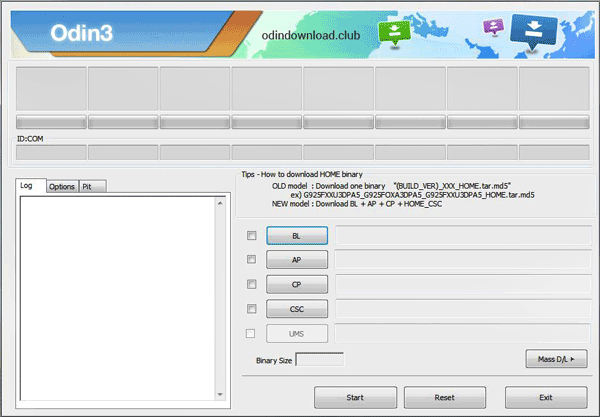 Conclusion
Entering or exiting the Odin Mode on Samsung devices is easy. But, at some point, your device can get stuck on Samsung Odin Mode. If that happens, follow the above solutions to fix Odin Mode. If you choose the Android Repair software, you can fix Odin Mode on your Samsung phone with simple clicks. This software is helpful to repair diverse system problems on Samsung.
Related Articles
Why Samsung Phone Hang and How to Fix It with 6 Effective Solutions
Effectively Fix Samsung Smart Switch Not Working
How to Transfer Music from Android to Android? 5 Ways to Fix It
How to Free Up Space on Samsung Tablet: Make it Faster Than Ever Before
[Proven] 4 Helpful Tips on Samsung Kies for Windows 10
Transfer from Pixel to Samsung with 4 Lightning-Fast Ways