Summary
In general, Android phones can work smoothly. But unfortunately, sometimes, your Android phone might not perform correctly, like unresponsive, rebooting suddenly, etc. In this case, you will need Android phone repair software. These Android repair tools can help you fix this kind of problem with ease, and return you a normal Android phone.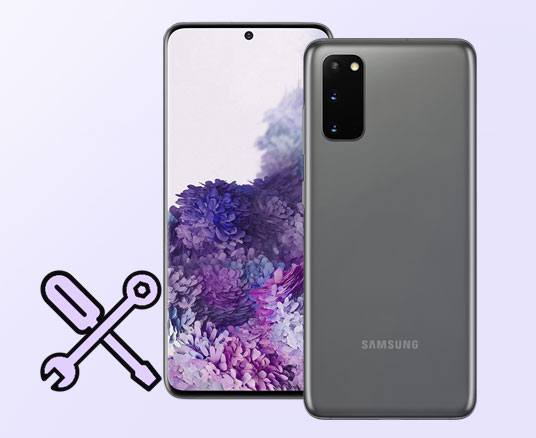 Tips: Common Issues of Android System
In fact, various issues that will happen to your Android system, which will lead to functioning improperly. Common errors include:
Android phone getting bricked
Black screen black of death
Android phone overheating
Apps crashing
Running slowly
Failing to turn on/off
Not responding
and more
#1. Android Repair Software for PC
This Android troubleshooting software can solve various Android system problems simultaneously. But it is also a user-friendly program that you can operate it with simple steps. To fix your Android phone, it will try its best to find a proper firmware to flash your Android device. In this way, it can swiftly repair your Android system.
Advantages:
- Fix many different Android issues, such as apps not working, Android OTA updating failed, stuck in a boot loop, etc.
- Resolve the matter in a few clicks.
- Easy to use.
- Support most Samsung phones, including Samsung Galaxy S20/S10/S9/S8/S7/A9s/A90/A8s/A6s/N30, and so on.
Disadvantages:
- Part of Android phones is unsupported.
- A bit expensive.
It is available for free download of this Android repair software on the PC.

Guide on how to use this Android phone repair tool:
Step 1. Download the Software
Please download and install the Android repair program on the Windows computer. Then launch it to choose the "Repair" > "Android Repair" option, and connect your Android phone to the computer with a USB cable.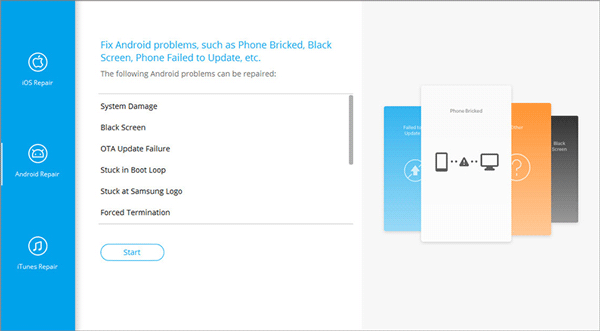 Step 2. Select the Correct Information
You need to select the correct brand, name, model, region, and the Android phone carrier on the interface. Then click the "Next" icon to confirm.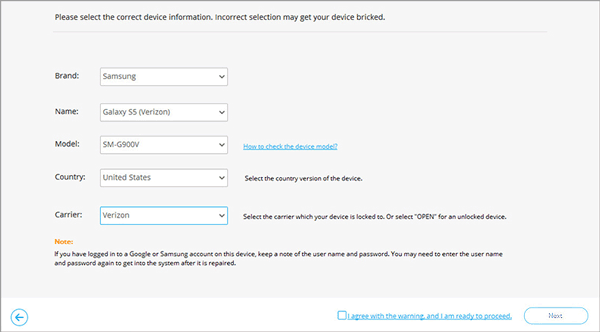 Step 3. Repair Android Phone with Download Mode
- Turn off your phone and follow the on-screen guide to enter the download mode.
- Now, click the "Next" button to start the repairing process. Your Android phone will be fixed after some minutes.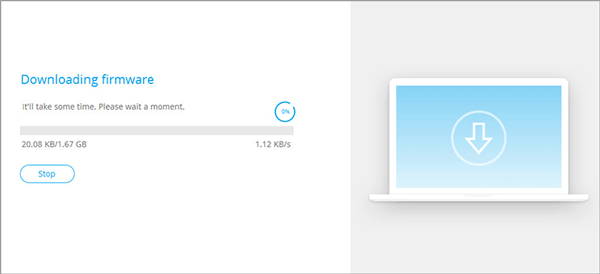 Further reading:
Wonder how to fix the blue screen of death on the Android phone? Here are 5 effective ways for your inference.
Additionally, it is simple to fix an Android phone if it keeps shutting off.
#2. Repair System for Android
When your mobile phone works slowly, its internal memory is full, and the temperature is rising abnormally, please choose this Repair System for Android app. It can heal your Android smartphone in a short time from different aspects. By the way, you can download it from Google Play for free at any time.
Advantages:
- Free up RAM to optimize your Android phone fast.
- Lower the temperature of the device with one tap.
- Eliminate the empty folders.
- Check and fix the Android system and make it fast and stable.
- Check your applications to confirm which is not working.
Disadvantages:
- Fix the simple issues only.
- Contain ads.
- It's ineffective on unresponsive Android devices.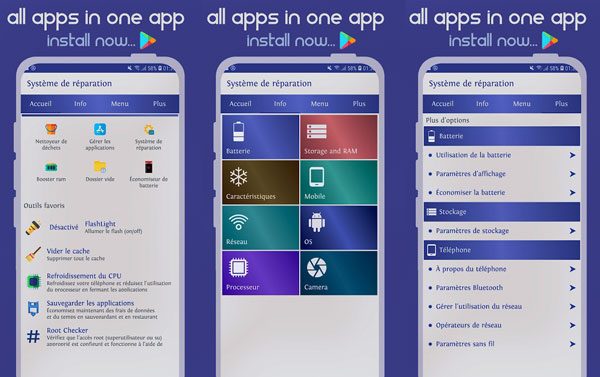 Read also: Here is a full guide on phone memory recovery for Android. If needed, please check it out.
#3. Repair System for Android Operating System Problem
Another phone repair app is this Repair System for Android Operating System Problem. It can scan the bugs and boost your RAM and cleaner. As long as you download it on the Android phone, you can use it to fix your Android problem without effort.
Advantages:
- Optimize the memory space to make your phone faster than before.
- Close the apps which are running in the background for saving the energy of the battery.
- Test your Android device for checking the entire system.
- Remove the junk files from your cell phone.
- Take up a small space.
Disadvantages:
- Some complicated errors cannot be repaired.
- Have many advertisements on it.
Check if you need: This article has shared 9 best Android backup software for PC so that you can back up your Android device conveniently.
#4. Tenorshare ReiBoot for Android
Android repair software for PC is usually comprehensive than apps, such as this Tenorshare ReiBoot for Android. Using it, you will have a fast and smooth Android phone. Of course, it is compatible with Samsung, LG, Sony, Huawei, HTC, and Google. And you can check the detailed list of the compatible devices on its website.
Advantages:
- Solve the Android system glitches with a high success rate.
- Make your Android phone enter the recovery mode quickly.
- Boot into the fast boot mode on Android in 1 click.
- Fast exit the Android download mode.
- Remove the system cache data without losing data.
Disadvantages:
- The "Repair Android System" feature only supports Samsung devices.
- There are limited functions that can be used on the free version.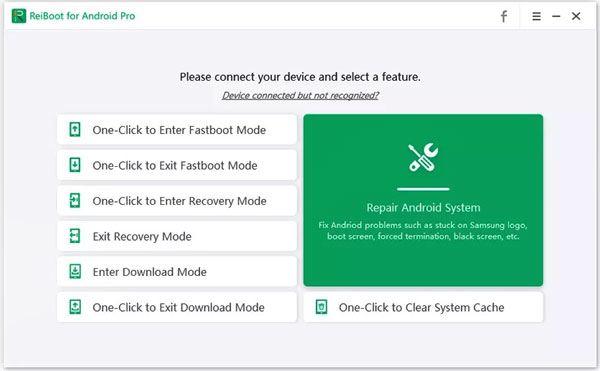 Maybe you need: Looking for a way to transfer messages from Android to Mac? Rest assured. There are 4 useful tips you can freely select.
#5. Phone Doctor Plus
You can't see the issue directly on your Android phone, but this Phone Doctor Plus can help you check out the matter and repair your Android phone, just like a doctor. It is capable of testing your Android device thoroughly, including applications, sensors, battery, and the system. Especially, it can evaluate the market value of the phone and give you a comparison.
Advantages:
- Provide you the "One-Tap Test" and "Battery Test" function.
- The instant value appraisal can give you the objective certifications.
- Test more than 30 kinds of hardware within several minutes.
- Monitor and optimize your battery to extend the service life.
- No ads on the interface.
Disadvantages:
- There are no adequate features to fix the Android system.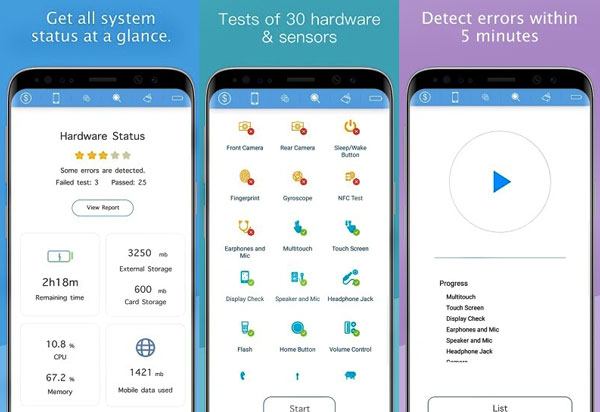 You might like: The latest guide about Android sync manager will teach you to back up your Android phone in a fast way. Let's have a look.
Conclusion
No matter you choose Android repair software for PC or Android phone repair apps, they can troubleshoot your issues on Android phones. Now, have you selected a practical repair tool for yourself? It is advised that you choose the first Android system repair tool to fix most problems. Grab this chance to have a try.
Related Articles
Android System Recovery - How to Fix Android Stuck at Android System Recovery?
How to Recover Deleted Photos from SD Card on Android Phone with or without Backup? (2020 Updated)
How to Transfer Text Messages from Android to Android? [4 Easy Ways]
How to Effectively Recover Deleted Text Messages on Android in 2022?
How to Back Up and Restore Android Phone/Tablet on Computer? (5 Ways)
6 Ways to Transfer Files from Android to PC via WiFi [Full Guide]