Summary
"I bought a Pixel 3 for my mother, and she is not tech-savvy. So I need to transfer her files for her. I plug it into my laptop, but nothing happens. My USB drive does read it as it charges. I click the options available on the phone, and nothing happens either. Do I need to put it in the developer mode? Otherwise, does anybody knows how to transfer files from Pixel to my computer? "
You may transfer files from Pixel to PC for easily reading the documents, managing the media files, and backing up data before repairing or switching to a new phone. By connecting your Google Pixel phone to a computer and enabling the USB debugging, you can move media files or documents to the computer. That is only one way to do the transfer. In fact, there are also other ways to copy everything from Pixel to PC. Read this guide to find more possibilities regarding Google Pixel file transfer.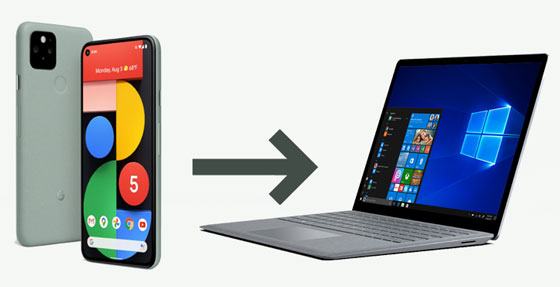 Way 1. How to Transfer Files from Pixel to PC in One Click Using Android Assistant (Best Way)
If you want to transfer files from Pixel to PC easily and effortlessly, you are highly recommended to trythis Google Pixel file transfer - Samsung Messages Backup. This powerful Google Pixel manager enables you to transfer, back up, restore, and manage your Google Pixel contacts, SMS, music, photos, apps, and other files on a computer. With only one click, you can seamlessly transfer the entire data on a computer.
A list of highlights of Android Assistant:
Back up and restore overall Google Pixel data on PC in one click.
Transfer photos, videos, music, contacts, text messages, call logs, user apps, etc., between your Google Pixel and your computer.
Add, delete, edit contacts, export contacts to Outlook, and import contacts from Outlook.
Send, reply, delete, reset, copy, and forward text messages on a computer directly.
Install and uninstall user apps on a PC.
Support Google Pixel 5/5XL/4/4 XL/4a/3/3 XL/3a/3a XL/3 Lite/XX/2/2 XL/XL, Samsung, Sony, LG, HTC, Motorola, Huawei, and any other Android devices running Android 4.0 and up (Android 11 supported), and Windows 10/8/7/Vista/XP.
Follow the three easy steps below to transfer files from Pixel to PC:
1. Run Android Assistant on your computer.
Install and launch this Google Pixel manager on your computer, and enter the Android Assistant module from the toolbox.
2. How to connect Pixel 3 to computer.
Plug the Pixel phone into the computer using a working USB cable and enable the USB debugging. Once finished, this program will automatically scan the files on your phone and display the home interface after scanning.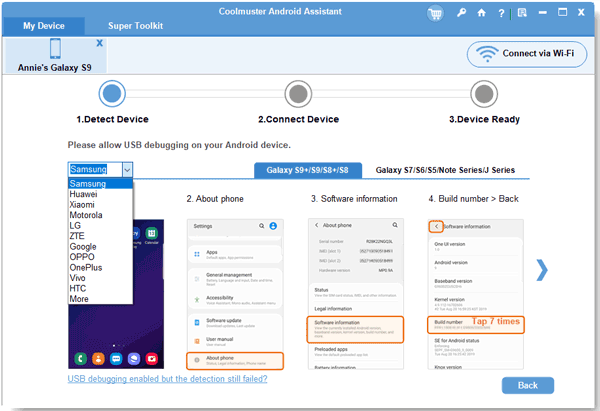 3. How to transfer files from Pixel to PC.
Select the data type you want to transfer from the left panel, for example, Contacts. Next, check the contacts you wish to transfer and hit the Export button on the top menu to start the transfer process.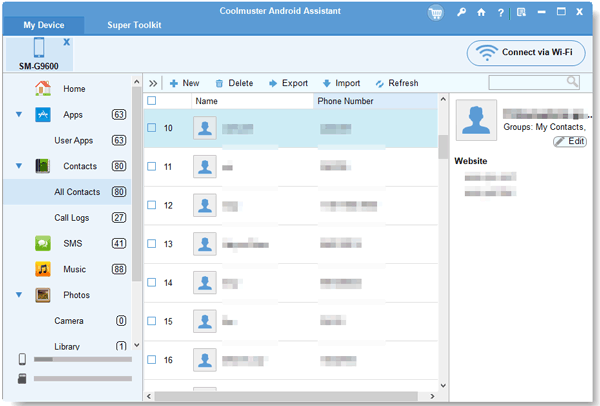 You may like:
How to transfer photos from Google Pixel to computer
How to Transfer from Samsung to Pixel in Top 7 Ways?
Way 2. How to Transfer Files from Pixel 2 to PC via a Google Account
You can also use the Google account associated with your Pixel 2 to sync photos, videos, and other files to the Google cloud and download them on your computer. Even though it is not seamless, it allows you to access the synced data on any phone and computer all the time. Let's see how to do Pixel file transfer with a Google account.
How to connect Pixel 2 to computer?
Open Settings on your Pixel 2 and scroll down to select Google.
Enable the data types you want to transfer, then click the three dots at the upper-right corner, and tap Sync now. This will sync the files to your Google account.
Download the files to your computer. On your computer, go to drive.google.com from a browse and sign in with the same Google account you use on your Pixel phone. Then click a file or press the Ctrl key and click any files to select multiple files. Finally, tap Download.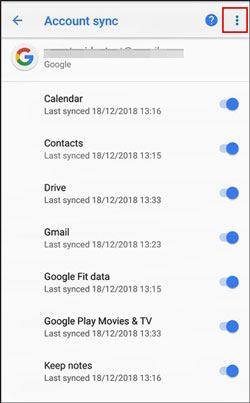 Bonus:
How to back up and restore Google Pixel? Please check for these 3 salient methods here.
Looking for a way to recover deleted contacts on the Google Pixel phone? If so, please don't miss this link, which has 4 effective approaches.
Way 3. How to Access Google Pixel from PC with a USB Cable (Media Files & Documents Only)
You can repeat these steps to transfer files from Pixel to PC:
Connect the Pixel phone to your computer with a USB cable.
Pull down the screen on your phone, tap the Notification bar, and click Transfer files (MTP) mode. After that, the computer will automatically detect your phone and recognize it as USB storage.
Select Import pictures and videos from the AutoPlay window when it pops up, or go to My Computer > click the Pixel phone under Portable devices > copy and paste the images in the DCIM folder to your computer.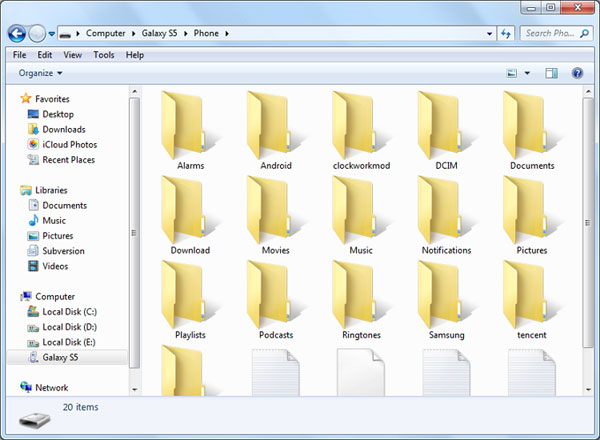 See also: Plan to switch from iPhone to Pixel? Now, you can easily transfer the iPhone data to the Pixel phone with these 3 methods.
Way 4. How to Transfer Files from Pixel to PC via Bluetooth
The last way you can try is sending photos, music, contacts, messages, etc., from your Google Pixel to your computer over Bluetooth. However, this option is often not recommended for migrating heavy media files since it is rather time-consuming, and not all computers support Bluetooth.
The steps below show you how to transfer files from Pixel to PC:
1. Turn On Bluetooth on Your Pixel Phone
Turn on Bluetooth on your Pixel phone. Head over to Settings > Bluetooth, and make sure that it is enabled on your Pixel phone.
2. Switch On Bluetooth on Windows
Click Start from the lower-left corner, select Settings > Devices > Bluetooth > Bluetooth settings, and pair your computer with your phone after choosing the Pixel name from the list.
3. Select Files on your Google Pixel, for Example, Contacts
Tap the three dots on the top-left corner > choose Settings > Import/Export > Share contacts > tick the contacts you want to share or tap Select all at the bottom of the screen > hit Share > Bluetooth > your computer's name.
After that, it will start transferring files to your PC.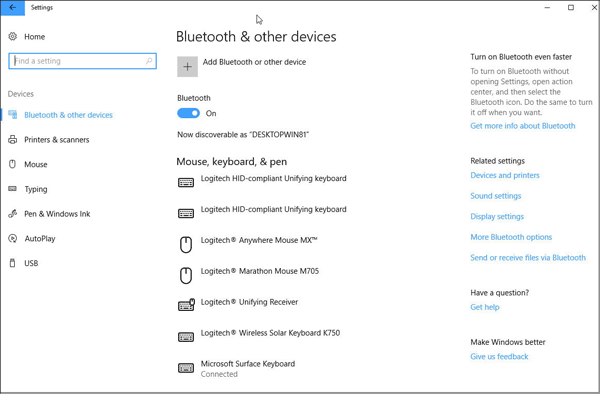 Wrapping Up
Do you know how to transfer files from Pixel to PC after reading the post? To do the Google Pixel file transfer selectively and instantly, I strongly recommend you trythis Pixel data Transfer program - Samsung Messages Backup. Besides, this Google Pixel manager is also easy, secure, and user-friendly. Comparatively, none of the other three ways lets you copy files safely, quickly, or preview the data you want. Thus, you know how to make the decision.
If you find this post helpful, you can share it with your friends.
Related Articles:
How to Transfer Photos from Phone to Laptop without USB [5 Ways]
How to Print Out Text Messages from Android Phone? [4 Methods]
How to Transfer Contacts from iPhone to Pixel 4? (Step-by-step Tutorial)
How to Transfer Contacts from Android to Computer? [3 Easy Ways]
How to Transfer Text Messages from Android to Computer in 7 Powerful Methods?
[Fixed] 4 Ways to Transfer Contacts from Samsung to A Computer