Summary
Too many apps on your Motorola phone make the device slow? It is high time to remove those useless applications. Perhaps you think they are necessary, but the truth is that you haven't opened them for a long time. Thus, you can select such apps and eliminate them at once. But how to uninstall apps on the Motorola phone? Don't worry about it, because you can now follow this guide to complete the uninstallation without effort.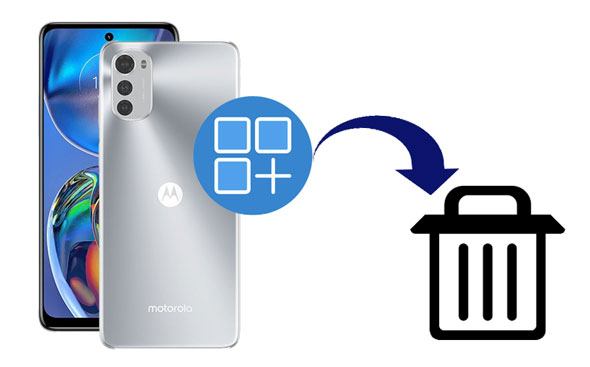 Part 1: How to Uninstall Apps on Motorola Phone Directly
If you want to remove several apps on your Motorola phone, there is a straightforward way. As long as you touch the phone screen, you can remove the unwanted apps.
Here are the steps to delete apps on a Motorola phone:
Step 1: Unlock your Motorola smartphone, and navigate to the app you don't want anymore.
Step 2: Touch and hold the app, and drag it to the "Trash bin" icon.
Step 3: Tap the "OK" option on the popup.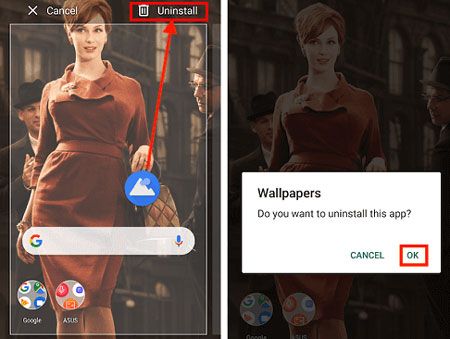 Notes: The uninstalling steps will vary on different models. On some Motorola phones, when you touch an app for several seconds, no trash bin appears on the screen. In this case, you need to choose the "App info" > "UNINSTALL" icon to remove it.
Learn more: How can you quickly transfer data from an LG phone to a Motorola phone? You can refer to these 5 ways.
Part 2: How to Deleted Apps on Motorola Phone via Settings
Another way is to use the built-in Settings app on your Motorola phone, which is also easy to delete apps. Of course, the detailed steps depend on your cellphone's Android OS version. Thus, the following guide uses Motorola Moto G Stylus as the example (Android OS 12).
Here's how to remove unwanted apps from Motorola via Settings:
Step 1: Open the Settings app on the Motorola device, and choose the "Apps & notifications" option.
Step 2: Select the "App info" option and the app you want to remove.
Step 3: Tap "Uninstall" > "OK".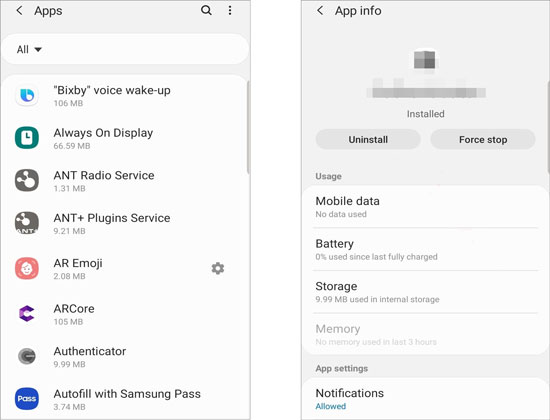 Read also: With this guide, you can efficiently move pictures from a Motorola phone to a computer. Let's check it out.
Part 3: How to Remove Apps from Motorola Phone Using App Store
In general, there is an app store on a smartphone, so you can find the store on your Motorola gadget. You can surely download and install apps from it, but today, you can utilize it to delete your useless applications at once.
Steps on how to delete apps on Moto G via the app store:
Step 1: Go to Play Store on your Moto device, and choose the "Menu" > "My apps & games" tab at the bottom.
Step 2: Choose the "Installed" tab, find the app you dislike, and click the "Uninstall" icon to delete it.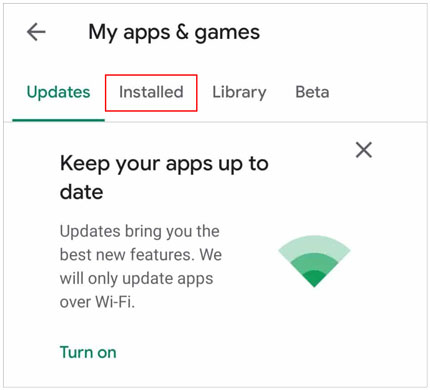 Further reading: Want a more powerful alternative to Motorola Migrate? You can use these 5 effective tools.
Part 4: How to Remove Unwanted Apps from Motorola on Computer
Would you like to remove those unwanted apps at a time on a computer with a large screen? If yes, you can utilize this Android data manager - Samsung Messages Backup, an efficient way to uninstall apps in batch. Surely, you can use it to install APK files from your computer to your Motorola phone.
Besides, this software can help you transfer text messages, contacts, photos, videos, documents, music, and more from Motorola to the computer. What's more, it can back up and restore your data in 1 click.
Key features of this software:
- Manage user apps on Motorola Android phones without effort, including installation and uninstallation.
- Swiftly back up all your Android apps to a computer, and restore the backup apps to your Android device.
- Allow you to manage your other data on the Motorola phone on the computer with deletion, importing, exporting, copying, editing, etc.
- Support most Motorola and other Android mobile devices, like Motorola Edge 40/Edge+/Edge 40 Pro/Edge 30 Pro/Edge 30/Edge X30/Edge S30/Defy 2, ZTE, Xiaomi, OPPO, Vivo, Sony, Samsung, OnePlus, and more.
Download this app manager below.
Here's how to delete apps on a Motorola phone via this software:
Step 1. Launch the Program
After downloading this manager program on your computer, please install and launch it.
Step 2. Connect Your Motorola to Computer
Use a USB cable to connect your smartphone to the computer, and enable the USB debugging feature on the Motorola device. Then the connection will be done.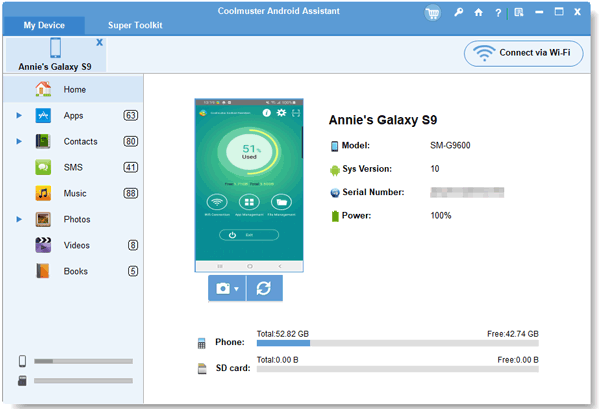 Step 3. Uninstall Apps from Motorola
Choose the "Apps" > "User Apps" category on the left panel, and check the apps you plan to remove. Finally, tap the "Uninstall" icon to delete them directly.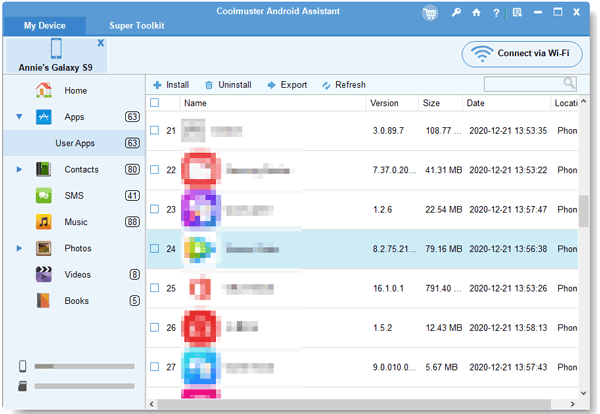 Bonus: How do I uninstall preinstalled apps on my Motorola?
When unboxing a new Motorola phone, you will find that there already have been groups of apps on the new phone, some are system apps, and some are service apps. But the fact is that you don't want those preinstalled apps that they are not necessary but offer you extra services, such as Wallet, Browser, etc.
Can you uninstall these preinstalled apps on the Motorola device? Universally, you cannot remove them on your own, since the manufacturer hasn't given you access to uninstall the preinstalled apps. Even though you find them in the App Settings, there is no "Uninstall" option.
However, it is not absolute that you cannot remove in-built apps. You can root your phone to get the highest administration of your phone, and then you can uninstall any apps you want. But it is not a very safe behavior because if you make a mistake in the process, you will get your phone into a bricked state.
Conclusion
These are all useful tips on how to uninstall apps on a Motorola phone. You can easily remove redundant apps from your smartphone to release storage space. If you want to remove your apps at once on a computer, you can download this app assistant software - Samsung Messages Backup. It is a comprehensive management tool for Android devices. In addition to uninstalling apps, it can manage Motorola data with multiple practical features.
Related Articles
Transfer Data from Motorola to iPhone in 4 Ways [Easy and Safe]
How to Reset a Motorola Phone That Is Locked - 5 Useful Tricks
Android File Transfer Alternatives: Can't Miss the 5 Best Apps for Mac
3 Ways to Recover Deleted Text Messages on Motorola or Other Android Phones
[4 Ways] How to Install APK on Android from PC Effortlessly
12 Great Apps to Transfer Data from Android to Android [One-stop Transfer]