Summary
When the Motorola phone was formatted or updated, the biggest loss is not the mobile phone but the vital data on the Motorola phone. If you don't have a backup before, you would lose the files from your Motorola phone. Thus, it is necessary for you to have applicable Motorola Android Phone Recovery applications. More importantly, you can do the best selection through the comparison chart here.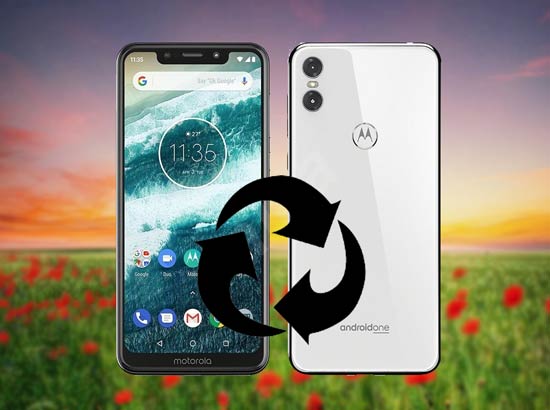 Besides, you'd better put your Motorola away which lost the data and turn off the WiFi, Bluetooth, and data network, in case the new data overwrite the deleted data.
Part 1: Best Motorola Data Recovery – Samsung Data Recovery
Choosing a professional Motorola data recovery app is the half way to success. The Motorola Data Recovery - Samsung Data Recovery would be your best choice. You can use it to recover deleted data from Motorola conveniently, and it also has ability to retrieve deleted filed from Android SD card. Let's read its details below.
Highlights and advantages of the Motorola Data Recovery:
Recover deleted call logs, contacts, text messages, photos, music, documents, videos from Motorola phone.
Retrieve deleted files from SD card without root.
Support viewing and selecting deleted files before recovering.
Backup multiple data from Motorola to computer quickly, containing existing and deleted data.
No any ads and keep your personal information safe.
Deep scanning mode can find more deleted files from Motorola phone.
It also supports different types of Android tablets.
Work with almost all the Motorola and Android phones, including Motorola G Power/E6/G8 Play/E6s/One Zoom/One Vision, ZTE Blade 10/Blade A7/A5/Blade V7 Lite/Geek, Huawei P30 Pro/P30/P20, Samsung S10/S9/S8/S7/S6, OPPO, HTC, Vivo, Xiaomi, Sony, OnePlus, Google, and more.
Support Windows OS and Mac OS.
Disadvantages of the Motorola Data Recovery tool:
If the deleted data have been overwritten, you can't recover them with the Motorola Data Recovery app.
So far, it doesn't support iPhone.
Pay for the license to get the complete functions.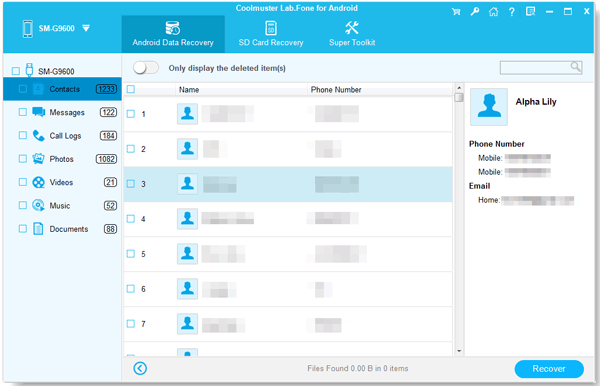 Download the Motorola Data Recovery software for free.
You could know more information about its price after free-download.
You might need: To recover deleted files from Android phone, there are 3 great solutions for you. Let's check it out.
Part 2: Valid Motorola Recovery Software – Jihosoft Android Recovery
Jihosoft Android Recovery is another Motorola recovery software. It also has wide coverage which it can recover call history, messages, photos and more. And it can retrieve your messages of WhatsApp, too. It would be a good selection for you.
Advantages of Jihosoft Android Recovery:
You can recover contacts, call history, SMS, videos, pictures, audios, documents, and WhatsApp.
With 3 simple steps, the data will be recovered to your Motorola phone.
Connect the mobile phone to the computer with a USB cable.
Tablets and cell phones are supported.
Work with many kinds of Android phones, such as Motorola, Samsung, LG, Honor, Sony, HTC, and so on.
Disadvantages of Jihosoft Android Recovery:
Not support WiFi.
Have no choice in scanning mode.
The Mac computer is not supported.
Only two types of pricing licenses.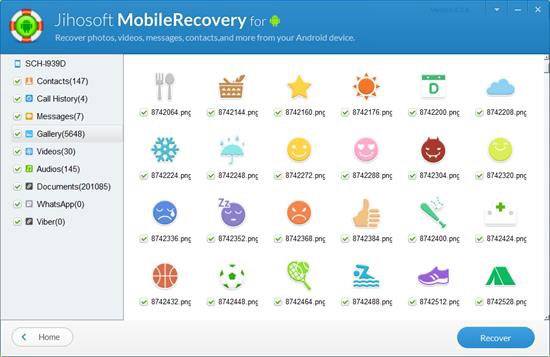 Read also:
With the brief steps, you can recover deleted contacts from Motorola phone easily. Why not go ahead and have a try?
Click this link, and you can select the best Android recovery software without hassle.
Part 3: Useful Moto G Data Recovery – FonePaw Data Recovery
With the deep and quick scan on Motorola Phone, FonePaw Data Recovery is a useful Moto G data recovery which is working with different situations. It is easy to use and has designed interfaces. The detailed description is below.
Advantages of FonePaw Data Recovery:
You can recover deleted data on the Motorola phone and other Android phone quickly (including the recycle bin on Android phone)
Support Windows and Mac operating systems.
Recover images, videos, audio, documents, email, and archive.
Support more removable drives, such as the digital camera, SSD, video player, etc.
Retrieve data in batches.
Disadvantages of FonePaw Data Recovery:
Can't recover contacts, call logs, messages.
Stability is not enough.
Scanning time is a little longer.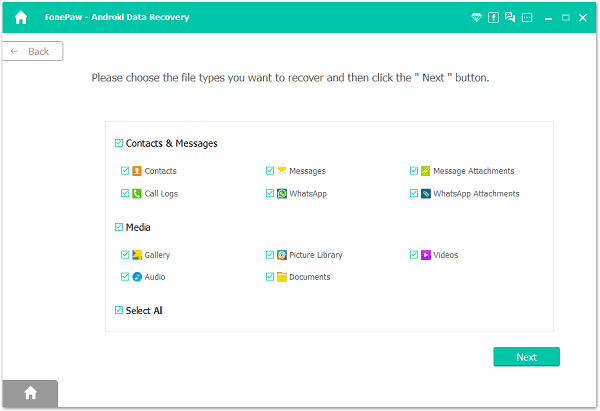 Further reading:
How to sell your old Motorola or other Android phone without leaking personal information? You'd better wipe Android phone before selling, and move Motorola contacts to your new iPhone.
Part 4: Practical Motorola Recovery Tool – Gihosoft Android Data Recovery
This kind of Android data recovery can recover base data and media data. Its helpful recovery capability makes it popular with many users. It also has Windows version and Mac version, and users can use it in a simple way. What's more, the pro version of Gihisoft Android Data Recovery is stronger than the free version.
Advantages of Gihosoft Android Data Recovery:
Preview the Motorola files on the computer.
Retrieve deleted messages, call history, contacts, photos, videos, audios, documents, and the chats of WhatsApp.
The steady connection between Motorola Phone and computer via a USB cable.
You can recover data from Motorola via easy steps.
Highly compatible with a lot of Android phones, like Motorola, LG, TCL, HTC, Samsung, Sony, and so on.
Disadvantages of Gihosoft Android Data Recovery:
Detecting and scanning process is long.
The pro version is more expensive.
The deleted data which Encountered virus attack, it is hard to recover.

Maybe you need: When deleting photos from SD card by the wrong tap, maybe you would like to recover deleted photos from SD card and this article offers 3 methods for you.
Part 5: Moto G Data Recovery – Android Data Recovery
This fifth Moto G Data Recovery is Android Data Recovery. The biggest problem is that you can't see its brand's name on the official web. Powerfully, it can recover deleted data with a broken screen on the Android phone. However, you'd better have a try before paying for the license.
Advantages of Android Data Recovery:
Recover deleted data on the broken screen with a USB cable.
Multiple Motorola files can be restored.
Retrieve deleted files from Android phone internal storage and SD card.
Extract data from dead cell phone, virus-attack, screen-locked, etc.
Support backup data on the computer.
Disadvantages of Android Data Recovery:
Sometimes it can't extract data from the broken screen.
Before recovering, you need to root your Motorola phone.
You're required to pay for its different recovery functions separately.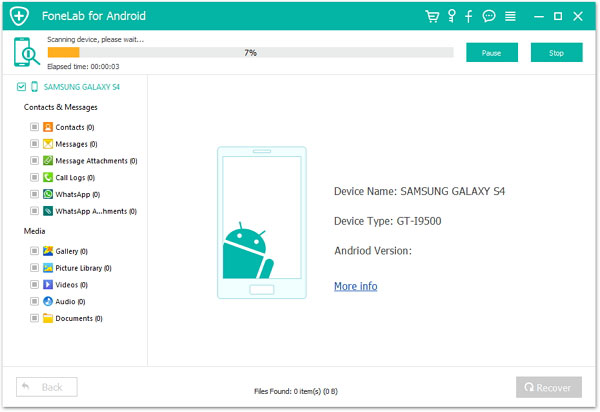 Comparison of these 5 Motorola Recovery Apps
Conclusion
With the description and comparison, it is clear for you to select the best Motorola Android phone recovery. There are many factors to influence your choice. Although the Motorola Data Recovery - Samsung Data Recovery is not perfect, it owns the most effective recovery function for Motorola and other Android phones and tablets. Welcome to download and try to recover with the best Motorola Data Recovery software.
Related Articles
How to Restore Deleted SMS Messages from Motorola Phone
Easy Way to Recover Lost Data from Rooted Android Phone
How to Download Apps on Motorola Mobile Phone?
Easily Recover Lost Files from Motorola SD Card
Transfer Contacts between Motorola and iPhone
How to Transfer Files from Android to Mac: 7 Amazing Solutions