Summary
Are there some splendid and precious photos on your Mac, but you want to transfer them to your Android phone? Maybe you want to take your photos with you or share them with your friends. Anyway, the problem you need to solve is how to transfer photos from Mac to Android.
As we all know, we cannot access an Android device on Mac via a USB cable only. Thus, you can't move your photos directly. But luckily, you can utilize some useful tools to complete the photo transmission. Now, you can learn about them in the following. Let's go.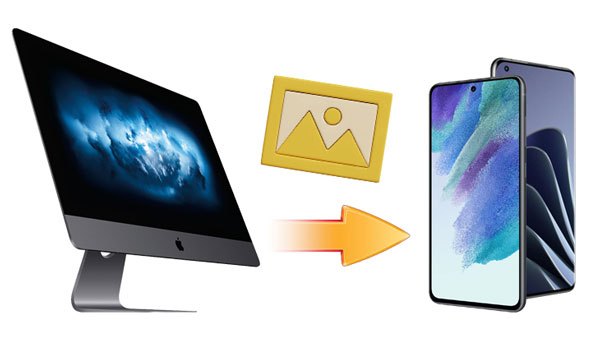 Part 1: How to Transfer Photos from Mac to Android via Mac to Android Transfer (Fast)
Want to transfer groups of photos from Mac to an Android phone? That's a piece of cake. This Mac to Android Transfer tool - Samsung Messages Backup, can help you import all photos at a time. Besides, you can preview and select the pictures you want on the computer before transferring. More importantly, it will never damage the quality or alter the formats of your photos. Thus, you can view the photos with their original status.
In addition to copying photos, it can transfer your contacts, videos, documents, music, text messages, and more. If needed, you can handily manage your Android photos and other files on Mac.
Key features of this photo transfer software:
- Transfer pictures from Mac to Android phones without overwriting existing photos.
- Seamlessly back up your images from an Android device to Mac without data loss.
- Allow you to create new albums to sort out your photos, and delete unwanted photos and albums.
- Help you manage your contacts on Mac with practical features, like adding, editing, deleting, etc.
- One-click to transfer almost all Android files to Mac, including user apps, call logs, SMS, books, and media files.
More powerfully, this software is widely compatible with most Android phones and tablets, like Samsung Galaxy Tab A8/A7/Tab S7/Tab S7 FE/Tab A 8.4, Samsung Galaxy S21/S20/S10/S9/S8/S7, HTC Desire 21/Desire 20 Pro/Desire 19s, LG K92/K71/K62/K52/K50, Xiaomi, Honor, OnePlus, ZTE, Sony, OPPO, Vivo, and the like.
Download the Mac to Android transfer program for free below.
Guide on how to transfer pictures from Mac to an Android phone in one click:
Step 1. Launch the Software
After downloading and installing the software on your Mac, please run it on the desktop, and click the "Android Assistant" tab.
Step 2. Connect Your Android Phone to Mac
Use a USB cable to connect your cellphone to the computer, and enable the USB debugging feature on the phone. Then you will see the Homepage.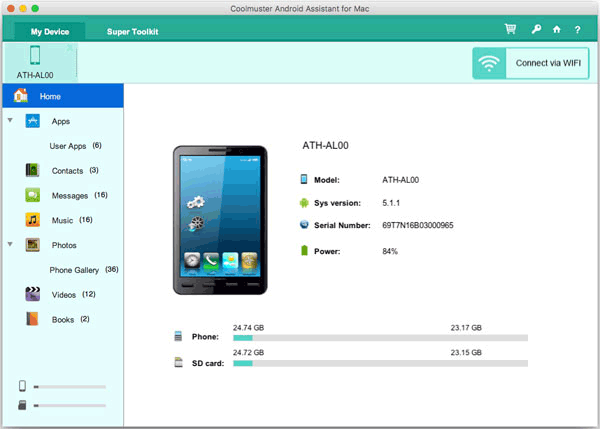 Step 3. Transfer Pics from Mac to the Android Phone
Tap the "Photos" category, and click the "Add" feature on the top menu. Then you can choose the photos you want from your Mac computer, and import them to your Android device.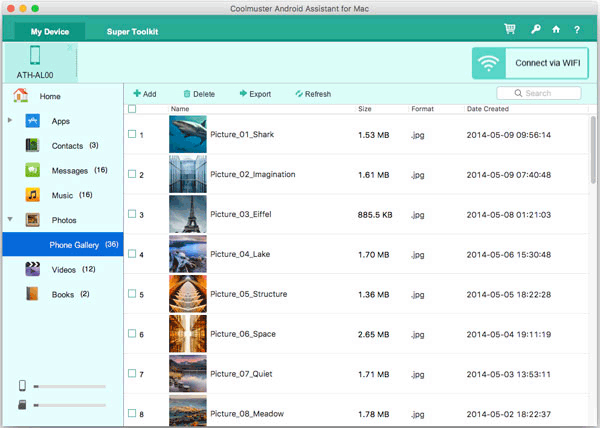 Read also: How to transfer photos from Android to Mac? Please select your Android photos on the interface, and tap the "Export" icon to save them to your Mac. That's all.
Part 2: How to Sync Photos from Mac to Android Using Google Photos
Google Photos can sync photos from Mac to Android using a network. With this app, you can upload and save your pictures to cloud space, and access them on any device as long as your network is available. You can also sync videos, but space is limited, and it will cost lots of cellular data if you don't connect to Wi-Fi.
Here's how to sync photos from Mac to Android via Google Photos:
Step 1. Go to Google Photos
Open the Google Photos website on your Mac, and log in or sign up for your Google account.
Step 2. Upload Photos from Mac
Click the "Upload" icon at the upper right corner, and pick your desired pictures from Mac. Then wait for the uploading process.
Step 3. Sync Mac Pictures to Android
Install Google Photos on your Android phone, and sign in with the same account. Then you can view the images that you transferred from Mac, and save them to your local Android folder.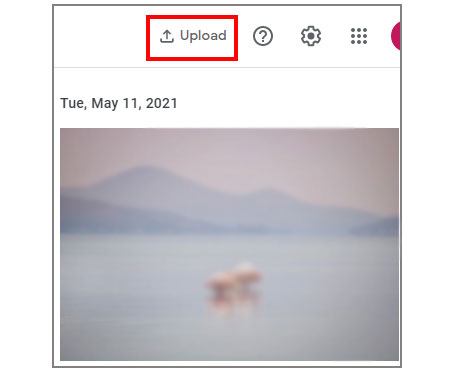 Part 3: How to Transfer Pictures from Mac to Android Phone via Android File Transfer
Using Android File Transfer can manually copy your pictures and other files from Mac to Android and vice versa. Also, it is an offline transfer way. Even though you don't connect both devices to the network, it still works.
Steps on how to move pictures from a Mac computer to an Android phone manually:
Step 1. Install Android File Transfer
Download and install this program on your MacBook, and connect your Android smartphone to the MacBook via USB. Then you can open and visit your Android files on Mac.
Step 2. Drag and Drop the Photos to an Android Folder
Please navigate to the location storing your images on Mac, and drag and drop them to the folder on your Android.
Further reading: What can you do if Android File Transfer is not working? To solve this problem, please check these tips.
Part 4: How to Send Images from Mac to Android via AirDroid
AirDroid is a wireless transfer tool for you to send images from Mac to Samsung and other Android devices. Compared with Google Photos, it can share photos with your nearby friends without an internet connection. Besides the file transfer function, it can mirror your Android screen on your computer without a hitch. Of course, you can receive your notifications and make calls on the computer. But some features are accessible for premium users.
Here's how to send pictures from Mac to Android via AirDroid:
Step 1. Download AirDroid
Please download the Personal version of AirDroid on your Mac and your Android phone. Then install and launch it, and log in with your account.
Step 2. Choose Your Android Device
Choose the "File Transfer" icon like a paper plane at the left panel, and opt for your Android device and the "Device" tab.
Step 3. Send Images from Mac to Android
Drap and drop the images from your Mac to the AirDroid window, and you will receive the photos on the mobile phone soon.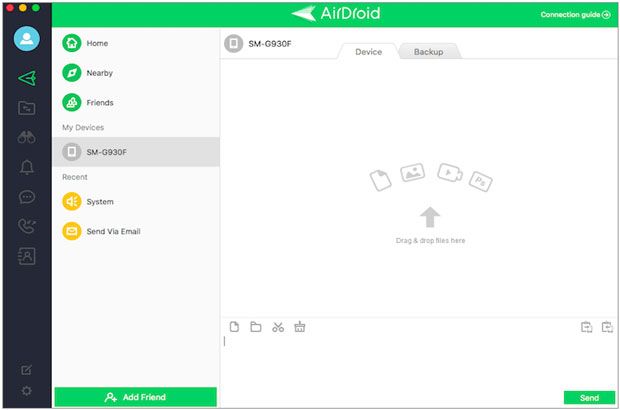 Bonus: It is also easy to copy data from OnePlus to Mac. Let's take a look at these 4 approaches.
Part 5: How to Send Pictures from Mac to Android via Bluetooth
Although you cannot transfer data between Android and iOS devices via Bluetooth, you can make it between Mac and Android. Bluetooth is an in-built feature on both devices, so that you can send pictures from Mac to Android directly after setting up the connection.
Tutorial on sending photos from Mac to Android via Bluetooth:
Step 1. Perform Bluetooth Pairing
- Enable Bluetooth on Android by swiping down the screen. Then click Apple menu > "System Preferences" on Mac to switch on Bluetooth.
- Choose your Android device on the list, tap the "Connect" icon, and confirm the passkey. Next, click the "Pair" option on Android; the connection will be successful.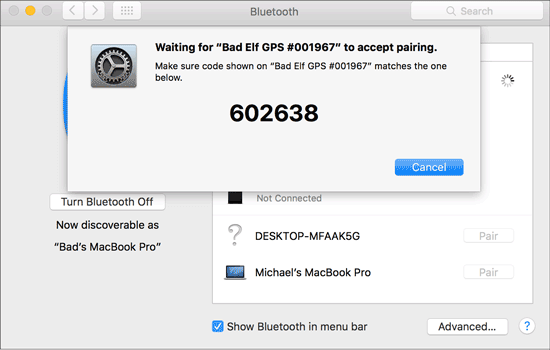 Step 2. Send Pics on Mac via Bluetooth
- To send files on Mac with Bluetooth, you need to click the Bluetooth icon on the desktop, and choose your Android phone and the "Send files to device" option on the computer.
- Now, select the images you want to send on Mac, and choose your Android phone as the receiver. Then tap the "Accept" icon on the phone. You will receive the images directly.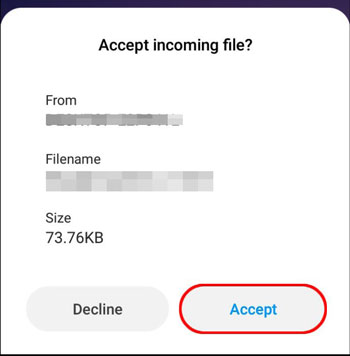 Wrapping Up
You will not fret about how to transfer photos from Mac to Android, since this post has shared 5 helpful ways with you. As you can see, all the methods mentioned above are easy to use. This transfer software - Samsung Messages Backup, can assist you in adding photos to your Android phone and tablet at once. If you want to save time, you'd better not miss this efficient transfer software.
Related Articles
Solved: Help You Fix Photos Disappeared from Android Phone without Hassle
[5 Ways] How to Recover Deleted Photos from Samsung S8/S8+ with Simple Steps?
How to Transfer Photos from Android to PC Windows 10 [Handy Guide]
How to Restore Photos from Mi Cloud? [Advanced Guide in 2022]
[Best Guide]How to Delete Photos from Android Phone Permanently in 4 Ways
Transfer Music from Mac to Android -- 5 Simple Ways Enough