Summary
Have you found that an Android phone keeps turning off though you fully charged it? If yes, you needn't worry about it because many Android users have gone through the same situation. If you search for solutions, there is no doubt that you will see these questions in different communities:
"Why does my Android phone keep shutting down?"
"Why does my Android phone keep turning off?"
"Why does my phone keep turning off by itself?"
...
To solve this kind of problem, we have focused on the main causes and effective solutions. Every Android user will understand the issue and repair their Android phones without any skill.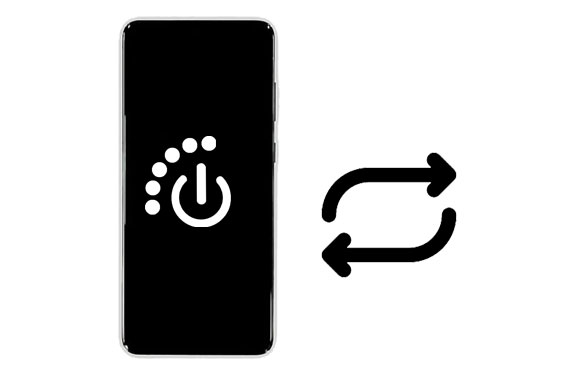 Part 1: Why Does an Android Phone Keep Turning Off?
Software Issues
Reason 1. Shutting Down on Schedule
Most Android phones support the automatic on/off feature. If you have enabled this feature, your phone will turn off by itself. You can go to Settings, and click the General management and Reset option. Then toggle off the Auto restart at set times icon.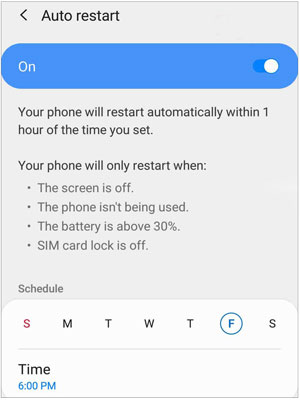 Reason 2. Inadequate Storage Space
When you run big apps on your Android phone to run out of RAM, your Android device will be stuck easily. In this case, your phone might reboot itself. Thus, please do not open too many apps in the background.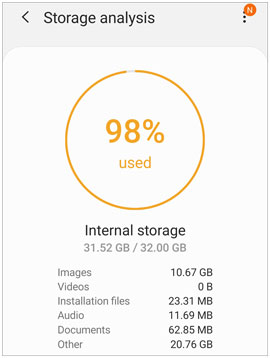 Reason 3. Android OS Bugs
Android keeps shutting down usually due to OS bugs. On the one hand, an too old Android OS cannot be suitable well with apps, which will make conflicts between the phone and apps. Thus, it is necessary to update your OS. On the other hand, if you flash an inappropriate ROM on your Android phone, the ROM will make bugs possibly.
Reason 4. Incompatible or Crashed Apps
Some users not only like to install apps from the built-in app store, but also download and install apps from other websites. This behavior will increase the risk of installing incompatible or crashed apps on the Android phone, and then the Android phone keeps turning off with full battery.
Reason 5. Corrupted Firmware
Corrupted firmware is another main reason for the Android auto shutdown problem. Besides, it can result in the device running slowly, battery draining fast, and more.
Hardware Issues
Reason 1. Damaged Battery
Generally speaking, the battery life is about 2 to 3 years. Even though you do not replace the battery after 3 years, you will find that the battery will drain faster. More seriously, a damaged battery can lead to an Android phone shutting off randomly.
Reason 2. Your Android Phone Gets Wet
In case your Android phone gets wet and damages the internal parts, your phone will probably abnormally, such as turning off by itself. Also, many physical damages can cause poor contact between the internal parts of Android.
Bonus: How can you easily remove duplicate contacts on your Android phone? You can try these 5 ways.
Part 2: How Can You Fix It When Android Keeps Shutting Down?
You have clearly known why the Android phone turns off by itself, right? Now, let's see how to work out the shutting off problem on your Android handset.
1. Charge Your Android Phone and Check the Battery Status
First of all, please charge your Android phone if the battery on the phone is drained. However, what if the phone still keeps turning off with the full battery? Well, you can uninstall the battery from your Android device, and assemble it to the phone after a while.
Additionally, you can install another available battery with the proper size to have a try. If the Android phone stops shutting down, it indicates that the damaged battery gives rise to the auto-shutdown problem. But please note that do not disassemble the battery by yourself if it is non-removable.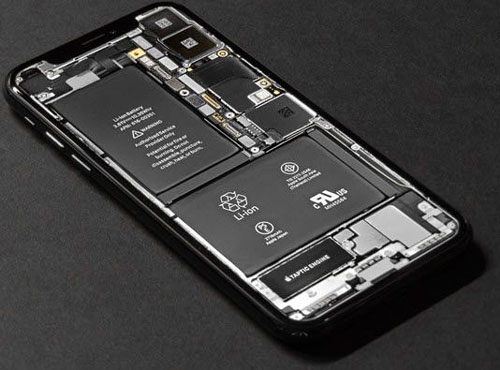 2. Reboot Your Android Phone
When your Android phone keeps turning on and off, you can restart the device, which can effectively fix the device. Different manufacturers of Android phones have different operations about rebooting, so you need to find out the rebooting steps from the official website of your smartphone.
For instance, you can press the Volume Down and Side buttons simultaneously on a Samsung phone, and tap the Restart icon twice. But for OnePlus phones, you can long-press the Power button only to restart the mobile phone.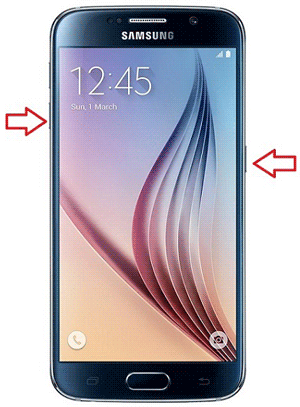 Bonus: Want to seamlessly back up and restore Android data on a computer? Even though iTunes is useless for you, you can get a powerful alternative from this article.
3. Check Your Phone via Security App
The pre-installed Security app on your Android phone is a good helper to repair your phone randomly cutting out and shutting off. It can clear junk files and caches from the internal memory, scan and eliminate viruses, fix security leakages, etc. Therefore, please regularly check your Android device with the Security app.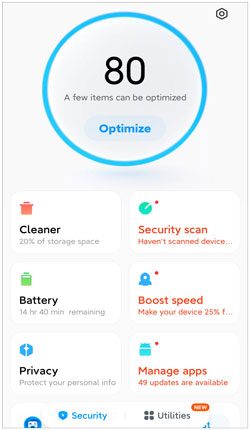 4. Uninstall and Update Apps
Are there lots of apps on your Android mobile phone? Too many apps on the phone will run out of RAM, so you need to uninstall the unwanted apps to release the memory. Then update apps via the App Store, since there are some bugs on the old version of an app. Perhaps that is why your Android phone keeps shutting down.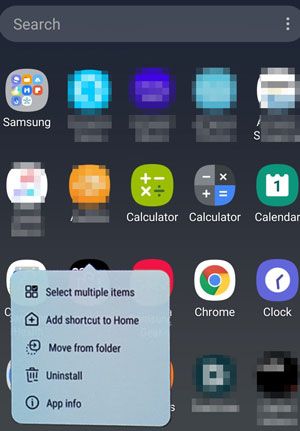 5. Enter Safe Mode
The safe mode is the protection for Android devices. After entering the safe mode, you can only use the pre-installed app on your phone. In this way, it is easy to check and uninstall the third-party apps that make your Android phone turn off and on.
To enter the safe mode, you can scroll down the screen, and tap the power-off icon. Then click and hold the Power off option for a while, and tap the Safe mode feature. Your phone will enter the safe mode. Now, you can uninstall the third-party apps directly. After that, restart the phone.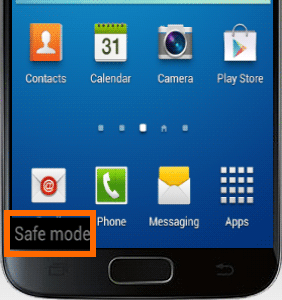 Maybe you need: Get the hang of the effective approaches to transfer files between Android devices if you switch to a new Android phone or tablet.
6. Update the Android OS
An old OS has some bugs, which is inevitable. It is possible that the old Android OS brings about the constant shutting-off problem. Then how can you solve it? That's easy. Please update the Android OS. In fact, the manufacturer will remind users to update to the latest OS on the Settings app.
To update your Android OS on the phone, please open the Settings app, and click the Software update > Download and install. Then you can follow the popups to download and install the latest operating system.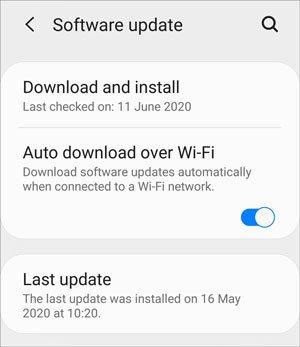 7. Perform the Factory Reset
What if your Android phone still turns off on its own after updating the OS? If so, you can factory reset the phone to restore it to its original state, such as erasing all data and settings. Thus, please back up your important data in advance.
After completing the backup, please turn off your cellphone, press and hold the Volume Up and Power buttons at the same time till the Android robot appears. Then use the Volume and Power keys to choose the Wipe data/factory reset > Yes option. Your device will begin the resetting process. Once done, opt for the Reboot system now icon.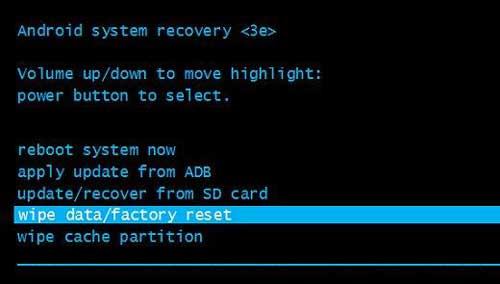 8. Repair Your Android Phone via Android Repair Software
"Why does my phone keep shutting down although I updated my OS and performed the factory reset?" If you encounter this situation, it's high time to repair your phone with a professional tool - Android Repair software. This software can fix multiple Android issues, like auto shutdown, black screen, app crashing, etc.
With several clicks, you will fix your Android device. Furthermore, this software works for groups of Android devices, including Samsung Galaxy S20 Ultra/S20/S10/S9/S8/S7/S6/S5, Samsung Galaxy Note 20 Ultra/Note 20/Note 10/Note 9/Note 8/Note 7, and the like.

Here's how to repair the Android phone when it keeps turning off with this program:
Step 1: Download and install the software on your PC, launch it, and choose the System Repair > Android Repair feature.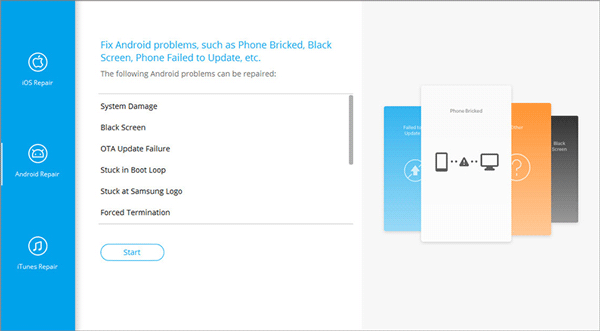 Step 2: Connect your Android phone to the computer via a USB cable, and click the Start icon. Then select the brand, name, model, and other information of your mobile device, and tap Next.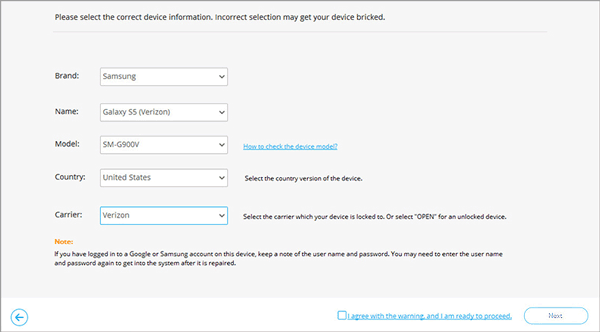 Step 3: The software will erase all the data on your phone. If you want to go on, please type 000000 and tap Confirm. Next, follow the guide on the interface to boot your phone into Download Mode, and hit Next to begin the process. The software will download the firmware and repair your smartphone.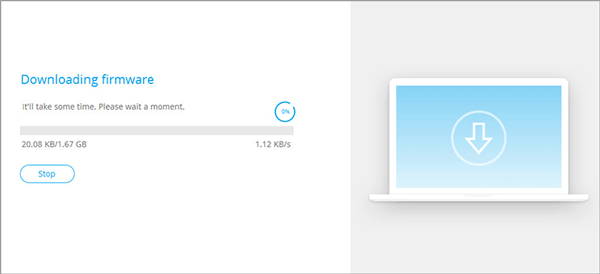 Conclusion
We have understood why an Android phone keeps turning off, and learned helpful fixes to restore the Android phone. Besides, the Android system repair software can repair Android phones with ease. It is capable of coping with various problems on Android. Thus, it is the right decision for you to use this program.
Related Articles
[Practical Guide] Transfer Files from Android to iPhone with 8 Tips
How to Fix White Screen on Android Phone: Key Tips You Need to Know
My Text Messages Disappeared on My Android - Find the Cause and Fix It
Why Samsung Phone Hang and How to Fix It with 6 Effective Solutions
How to Connect Android Phone to PC Through Wi-Fi | 5 Reliable Connection Ways
LG Bridge Cannot Connect Correctly | Find Out Reasons and Fix It with Ease