Summary
Nowadays, remote access and screen-mirroring tools have developed to a new level. Not only can you conduct file transfers and secure remote computer access with such tools, but they also offer screen-sharing capabilities. With the growing trend of working from home, businesses need reliable screen sharing and remote desktop access applications, like AnyDesk. But how about this tool? In this case, we need a full AnyDesk Review to estimate it.
AnyDesk is a sought-after choice, but your business may need something that caters to your organization's unique needs. Finding a great AnyDesk alternative can be both time-consuming and energy-draining. Luckily, plenty of options are available for those willing to put in the necessary effort.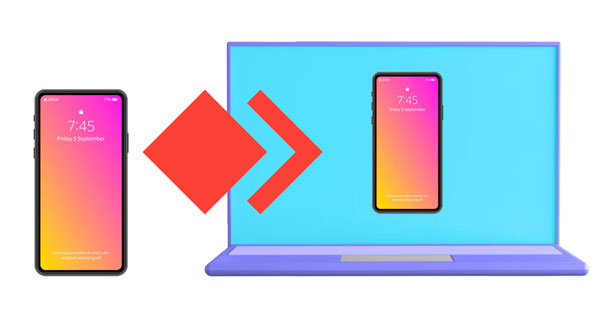 Part 1: AnyDesk Reviews: All That You Should Know Regarding AnyDesk
Suppose you are searching for a helpful tool to share your screen, remotely access devices and collaborate with multiple users or even provide technical assistance. In that case, AnyDesk is the ideal resource. It offers an easy-to-use interface that allows wireless file transfer while delivering various other features, such as multiuser collaborations. Once the connection is established, users can transfer files, remotely print documents, and even save their sessions. The software works seamlessly with operating systems such as Linux, iOS, Android, Windows, and macOS. Now, check the www.anydesk.com review.
1.1 Advantages of AnyDesk
Below are a few advantages that AnyDesk provides:
1. AnyDesk Works on Various Operating Systems
AnyDesk can be used on any device, including Windows, Mac OS X, Linux, iOS, and Android devices. This makes it the perfect tool for any user, regardless of their OS preference.
2. Fast and Secure Remote Connections
AnyDesk ensures that users have a secure connection with its TLS 1.2 technology, end-to-end data encryption, and multiple authentication methods.
3. Anydesk Light Capacity
AnyDesk software is incredibly lightweight, meaning it can be quickly downloaded to your computer or mobile device with a few clicks. Not only does this save system resources, but it also ensures that your devices run at optimal efficiency and performance. With a quick and straightforward download process, you can install this software on your computer without the hassle of cumbersome registration forms.
4. Low latency
AnyDesk's low latency ensures an uninterrupted remote experience, allowing users to access and control a computer from a far distance. Thanks to the DeskRT turbo feature, this process is made faster and simpler without compromising quality.
1.2 Disadvantages of Using AnyDesk
AnyDesk has its flaws. Continue reading through this article to know what these flaws are:
1. Costly Pro Version
The pro version of AnyDesk is one of the most expensive on the market, making it inaccessible for users and companies with tighter budgets.
2. Limited Features in Free Version
Though AnyDesk offers a free version, its features are limited compared to the paid version. This makes it difficult for users to try the software and get a feel for its capabilities before committing to any purchase.
3. Poor Performance on Large Files
AnyDesk has been known to perform poorly when transferring large files, making it an unreliable option for any organization that needs a reliable tool for transferring data.
4. Unintuitive Interface Design
AnyDesk users have complained that the software's interface can be clunky and difficult to navigate at times. The lack of any visual cues or feedback makes it hard for users to know exactly where they are in the program, making it potentially confusing to new users.
You might need: Which Is the Best WhatsApp Recovery App? Take A Look At These Options
Part 2: How to Use AnyDesk
AnyDesk is a genuinely intuitive tool that can be quickly installed and used to establish any remote connection. Here are the steps to getting started:
Step 1. Download AnyDesk on Your Device
- Install AnyDesk after downloading it from supported platforms, including Windows, Linux, Mac OS X, and iOS. Make sure to download the version that is compatible with your machine.
- When prompted for "User Account Control", choose "Yes".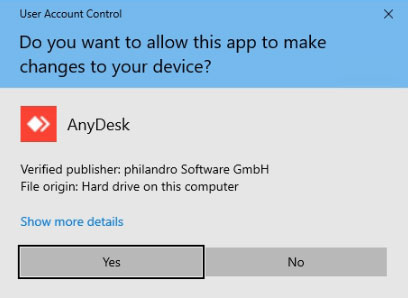 Step 2. Launch AnyDesk
Once the software is installed, launch it by double-clicking on its icon.
Step 3. Connect to a Computer
- Enter the computer's ID you want to connect with and click on "Connect". The remote user will be asked to accept the remote connection. If the remote user agrees, then Anydesk will connect the two computers.
- That's it. You are now connected and ready to work remotely on the machine. Enjoy the convenience that comes with being able to access any device from any location.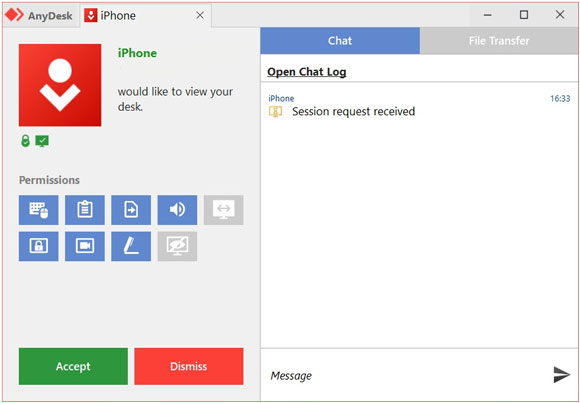 Read also: Do you know how to mirror an iPhone to an iPad? Open this guide to get the answer directly.
Part 3: The Best Alternative To AnyDesk
From what we have seen, AnyDesk is not a perfect tool, but it is still decent. If you are looking for an alternative to AnyDesk, This Screen Mirror is an excellent choice. It provides unbeatable high performance, allowing any remote connection. It also offers real-time synchronization between two devices, giving you the power to remotely control any computer or mobile device. Screen Mirror is much more affordable, making it an attractive option for budget-conscious users.
Key features of this AnyDesk alternative:
- Screen-share Android and iOS devices to a PC.
- Enable you to control and manage your mobile devices using a computer.
- Support playing mobile games natively on a big screen.
- Support fast data transfer from a personal computer to an Android device.
- Work well with conferencing applications.
Download this AnyDesk replacement here.

Do you want to learn how to use this phone mirror software? Follow the steps below to learn how to get started:
Step 1. Download and Install the Software
Install this AnyDesk alternative on your computer and ensure that both devices are connected to the same Wi-Fi network. Launch the application and click on "iOS Mirror" if you use an iPhone. Besides, Android users please choose "Android Mirror" option.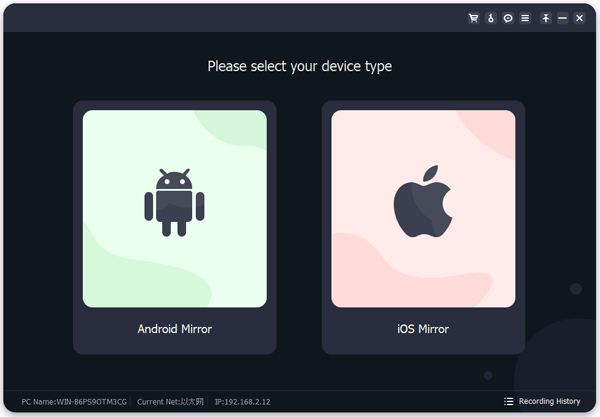 Step 2. Grant the Program Permission
Please go to "Control Center" to turn on the "Screen Mirroring" featuer on your mobile device, and choose this phone mirror app.
Step 3. Mirror Your Phone to the Computer
Once done, you can view your phone screen on your computer, and start to control your phone.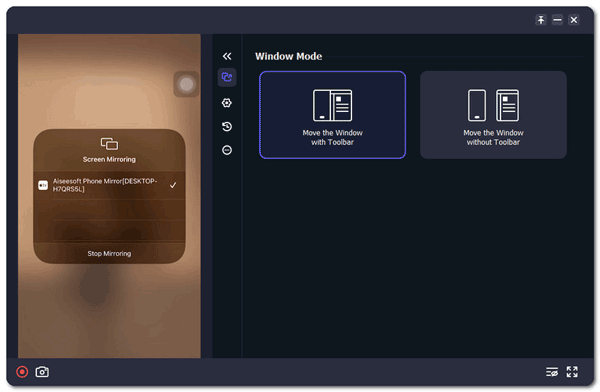 Further reading: Best Screen Mirroring App for Android to PC: Fast Mirror Android to PC
Part 4: FAQs on the AnyDesk App
Q: Is AnyDesk reliable?
Yes, AnyDesk is a reliable tool for remote connection. It encrypts all data and ensures your security as you work remotely.
Q: What is the best alternative to AnyDesk?
Screen Mirror is an excellent alternative to AnyDesk. It offers unbeatable performance, allowing any remote connection. Additionally, it supports real-time synchronization between two devices and faster data transfer.
Conclusion
From this Anydesk app review, AnyDesk is an excellent remote connection tool, although it's not perfect. If you're looking for an alternative to AnyDesk, Screen Mirror is a great alternative to Anydesk. It offers unbeatable high performance and supports real-time synchronization between two devices. Additionally, the mirror software supports faster data transfer from a personal computer to an Android device.
Related Articles
Choose Best File Manager for Android from A Full List [Safe]
Useful Samsung Device Manager on Desktop [8 Excellent Tools]
Jihosoft Android Phone Recovery Review: Is It Worth a Try?
Recuva Software for Android: Overall Review and 5 Recuva Alternatives
Full MockGo Review and Get the Best Alternative to MockGo for Pokemon Go
9 Google Photos Alternatives: Manage Photos and Videos Easily