Summary
Google Photos is known as the most popular app for storing photos with millions of users. While there are other cross-platform photo services you may use, Google Photos is by far the best for Android users. Incorporated into Google and Android products, this app provides the cleanest and most accessible experiences across all devices and platforms.
Sadly, the unlimited storage on Google Photos ended abruptly in 2021, with all your pictures now being saved in free Google Drive Storage. This implies that you only have a few years left to deplete the free storage and pay for more space. Luckily, there are Google Photos alternatives that can come to your aid.
But, since thousands of alternatives are available nowadays, finding the right one for your specific requirements isn't easy. But we've made things easier for you. We bring you the best Google Photos alternatives that are tested and proven to work for your specific needs. So, keep scrolling down to learn about them.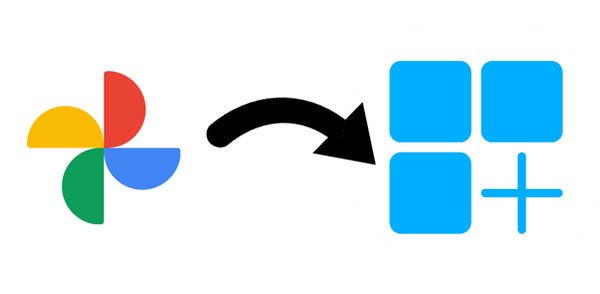 Part 1: Why Do You Need a Google Photos Alternative?
By now, you must have realized that the free storage limit of Google Photos is a big blow to your device's storage. And, since most of you are the early adopters of this technology, you might already be running out of space. So, getting Google Photos alternatives is very important.
Why should you choose a Google Photos alternative? Well, there are two reasons to stick with it.
Allows you to back up your pictures from any device without storage limitations. With Google Photos alternatives, you can back up your pictures to more locations, because you have more options for backup. Thus, you can upload your pictures with original quality.
Offer you more uploading ways. With Google Photos, you can only upload your images via a network. But now, you can also back up your images via USB or other transmission modes.
Part 2: Best Google Photos Alternatives
2.1 Samsung Backup and Restore
If you're looking for the best Google Photos alternative, then Samsung Backup and Restore deserves your attention. This powerful software is available on multiple platforms like Windows and Mac OSes. It seamlessly supports backup and restoration features, making it one of the must-have programs for all Android users.
What sets this apart from other google photos alternatives is its transferring modes, speed as well as timeliness. With the one-time backup feature, this software can back up all your photos from an Android device to a computer at once. Besides, there is no quality loss after completing the backup.
With it, you can also back up your SMS conversations, contacts, call logs, videos, apps, etc. The app is fully compatible with almost all Android devices, including Samsung Galaxy S22 Ultra/S22/S21/S20/S10/S9/S8, Google Pixel 6/5/4/3/2, OnePlus, LG, Motorola, ZTE, Xiaomi, and more.
Key Features of this Google Photos Replacement:
- 1-click back up your Android photos to a computer.
- Fast restore your backup photos to any Android device.
- Support USB and Wi-Fi connections.
- Fully compatible with all versions of Windows operating systems starting from Windows Vista, XP, 7, 8, 10, and to the latest Windows 11.
- Support Mac OS starting from Mac OS X 10.9 and above.
Pros:
- Easily back up your photos, videos, and other Android data.
- Great compatibility with Android devices, Windows, and Mac computers.
- Restore backups without overwriting the existing data on an Android gadget.
- Safe ad easier to use.
Cons:
- Whether the Wi-Fi connection is stable depends on the network that the device is connected to.
Pricing:
- A 1-year license costs $19.95, and a lifetime purchase costs $29.95.
Download this software to replace Google Photos.
How to use this powerful alternative to Google Photos:
Step 1. Launch the Software
Download, install and launch the software on your computer. You'll then see a toolbox, click on the "Android Backup & Restore" option to effectively manage your data.
Step 2. Connect the Android Device
- After accessing the program's primary interface, connect the phone to the computer using a working USB cable, and then enable the USB debugging.
- The software will start to recognize the device. Allow the PC to access your files by clicking either "OK" or "Allow access" on the Android phone. Next, you will see the connected interface.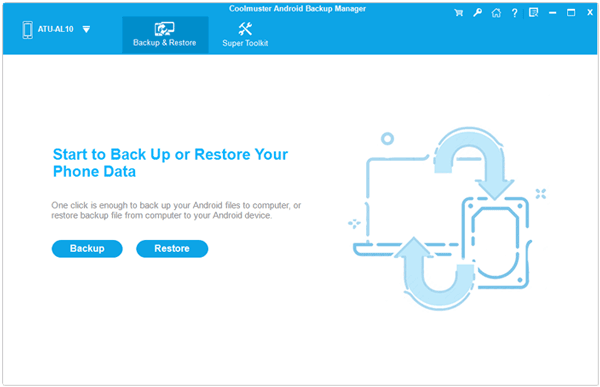 Step 3. Back Up Photos, Videos, and More
- Please tap on the "Backup" feature, and choose the "Photos", "Videos", and other options you want. Then click the "Browser" icon to select a location on your computer.
- At last, click the "Back Up" icon to begin backing up your files without Google Photos.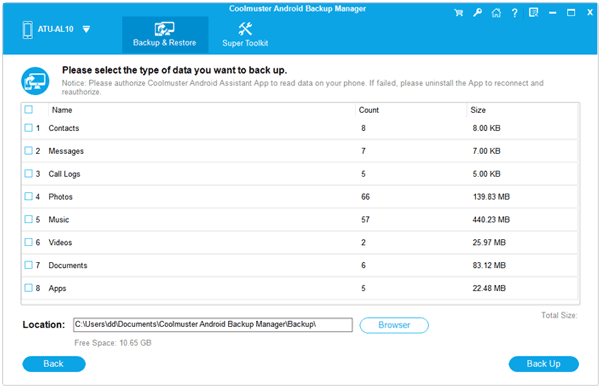 See also: Follow this guide to fast transfer your photos from a computer to an Android device.
2.2 OneDrive
Next is a cloud storage solution from Microsoft OneDrive. Most business users go for OneDrive due to its integration with Office apps. Also, it is a capable Google Photos alternative. Just download the app to your phone to sync all your pictures to the cloud. The gallery enables searching and tagging pictures automatically based on the content they have. An auto-sync option with all your devices makes it a handy app for storing and backing up pictures.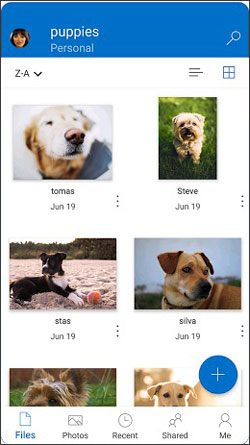 Pros:
- A dedicated section for photos.
- End-to-end encryption.
- Auto-sync option.
Cons:
- The free version is limited to 5GB.
Read more: Want to manage your Android device with an excellent iTunes alternative? Don't miss this updated guide.
2.3 Amazon Photos
Amazon Photos is your best bet if you are accustomed to unlimited storage. You may already have Amazon Photos if you're paying for Amazon Prime; if not, you may still get 5GB of free storage space. To get beyond that, you must pay a competitive price of $1.99 each month or a year at $20 to get 100GB. The application automatically syncs your pictures. Prime users get more storage space on Amazon photos and can also share with five family members.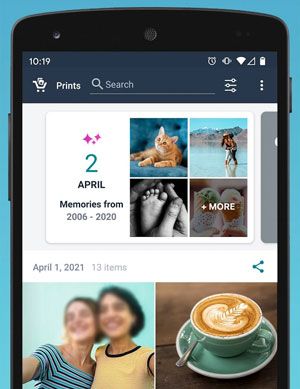 Pros:
- Great for value.
- Nice search feature.
- Allow you to invite your friends and family to a private photo group.
Cons:
- Non-Prime users may find it hard to use.
Guess you need: What is the best Android PC Suite? You'll know the answer after reading this article.
2.4 pCloud
What sets the pCloud from other Google Photos alternatives is its lifetime subscription. This is a great way for those who don't want to pay more subscription costs. The cheap lifetime subscription amounts to $175, offering 500GB of storage space, perfect for those who have a huge collection of photos, videos, and other multimedia files.
If you want more storage, you can pay $350 and get 2TB of storage to store lots of files. pCloud is not just your pick but also a perfect option for those who want to test the depths of their storage capacity.
Its interface is especially suited for multimedia content. Automatically syncs videos and photos to the cloud. It is also excellent in terms of security. It provides 256-bit encryption for all files stored on the platform.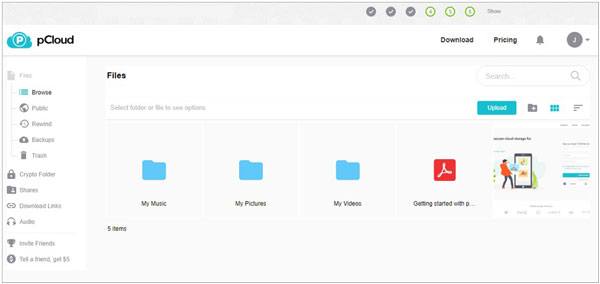 Pros:
- Allow you to access your uploaded files on PCs and phones.
- Protect your files with high-level encryption.
- Offer lifetime subscriptions.
- You can back up social media data as well.
Cons:
- No document editor.
- Have no add-on service.
You might like: These 5 alternatives to HTC Sync Manager can manage your HTC data well. Let's take a look.
2.5 Flickr Pro
If you've ever used Flickr, then you know it only allows you to store up to 1000 files for free with ads included. But if you want unlimited storage, Flickr Pro is here to help. Flickr Pro offers unlimited cloud storage for your photos with a monthly, annual, or bi-annual subscription. However, it supports limited file types, only JPG, PNG, and GIF, nothing beyond that.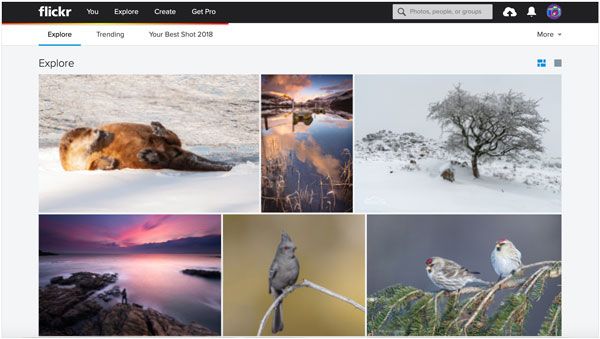 Pros:
- A photo-centric platform.
- Fast back up your photos from your phone, computer, Dropbox, and more.
- No ads and unlimited storage.
Cons:
- Support limited file types.
- The free version offers 1000 free file storage, which fills up faster.
2.6 Dropbox
This is one of the cloud storage platforms that emerged in the 2000s, and when configured correctly, it can serve as a decent Google Photos alternative. It automatically syncs pictures from your phone to a safe location. You can also upload your photos to Dropbox, which can be downloaded and viewed on any device.
However, it's limited to only 2GB of storage, much smaller than 15GB of Google Photos. The paid plans are also highly-priced compared to its competitors, and there is no family sharing for any plan.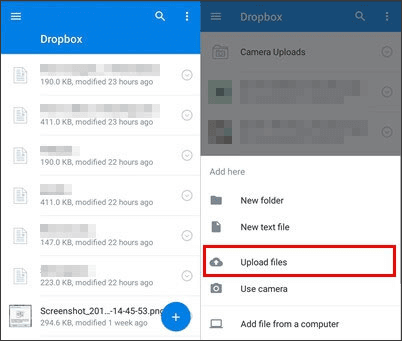 Pros:
- It is super easy to use.
- The web and app versions are available.
- Support multiple media file types.
Cons:
- Free 2GB of storage space is very small compared to 15GB of Google Photos.
- Expensive plans.
- No family sharing.
2.7 Piwigo
The only non-free way to get Google Photos into your gallery is by using the Piwigo app. Piwigo is a free, open-source tool that allows you to upload your galleries and individual images. Once uploaded, they can be uploaded easily from within the app itself.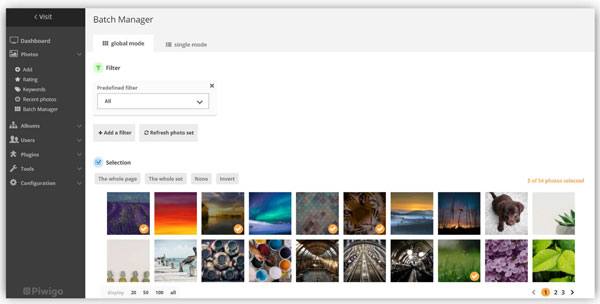 Pros:
- Organize your photos easily on the webpage.
- Read GPS latitude and longitude from the metadata of your pictures, and display your photos on the map.
- Personal and professional use.
Cons:
- Force you to log in with your account with every single upload.
2.8 Adobe Bridge
Adobe Bridge is impressive software that does everything like photo editing, organizing, and management. It allows you to open the raw images from the Bridge directly. It features advanced filters to help you make the photos look perfect.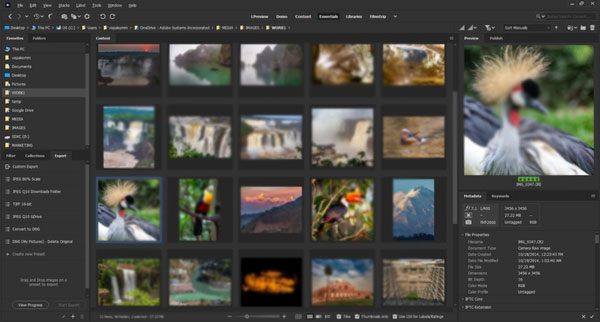 Pros:
- Great photo editing software.
- The pro version can help you edit videos with multiple features.
Cons:
- No Google Photos integration.
2.9 Degoo
Degoo is an amazing Google Photos alternative with a simple and easy-to-use interface. It's a photo backup, storage, and sharing app with all the essential features. Degoo works with any device, including Android smartphones and tablets. All your images are encrypted. Its free plan offers 100GB of free storage space, but you will have to pay to upgrade to the Pro version if you want more space.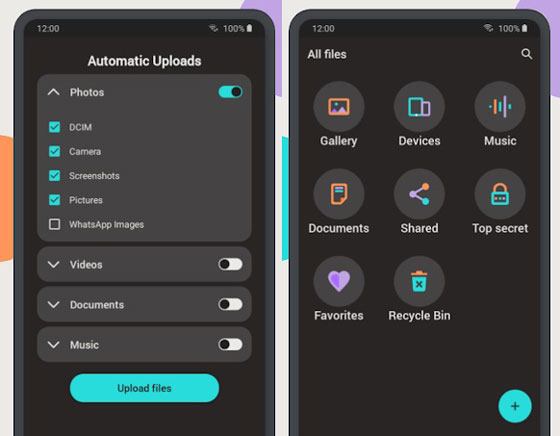 Pros:
- Easy and simple interface.
- Good privacy.
- Its free plan offers 100GB of free storage.
Cons:
- No photo maximizer in its free and Pro plans.
Conclusion
That's all about Google Photos alternatives. The apps listed in this post work flawlessly on all Android devices. So, pick any app according to your requirement and start backing up your precious memories! If you prefer to back up your media files to a computer, choose this powerful alternative - Samsung Backup and Restore, which can transfer all your files at once.
Related Articles
How to Transfer WhatsApp Backup from Google Drive to iCloud? Complete It in 3 Steps
[Best Guide]How to Delete Photos from Android Phone Permanently in 4 Ways
How to Transfer Photos from Mac to Android in 5 Expeditious Ways
How to Restore Photos from Mi Cloud? [Advanced Guide in 2022]
How to Effortlessly Recover Deleted Photos from Galaxy S7 with 4 Methods
How to Transfer Photos from SD Card to Computer Successfully - 5 Proven Tips