Summary
Samsung Galaxy S5 was widely popular at the beginning of its release. Nowadays, although people no longer use it, many people still keep the old Samsung Galaxy S5. Furthermore, you can buy it in the second-hand market. If you have an old Galaxy S5 but forgot the password, today, you can learn how to unlock Samsung Galaxy S5 here.
What's more, you can easily unlock your Galaxy S5 with the following 5 solutions. Without further ado, let's check it out.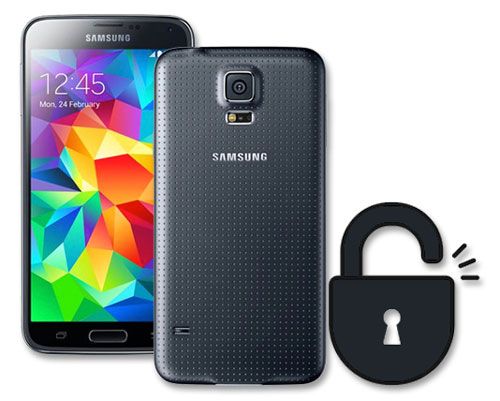 Way 1: How to Unlock Samsung Galaxy S5 via Samsung Screen Unlock?
Forgot your Galaxy S5 unlocked code? Don't worry. This Samsung Screen Unlock software can help you remove your passcode in 1 click. Surprisingly, this tool can unlock Samsung Galaxy S5 without wiping data. Thus, you won't lose your memorable pictures or videos on this device.
Main characteristics of this screen unlocking program:
- Fast unlock Samsung Galaxy S5 and other Samsung phones without losing data.
- Smoothly bypass LG lock screens without resetting devices.
- Unlock 4 types of screen lock, including pattern, PIN, fingerprint, and password.
- Enable you to remove the locking screen with simple taps.
In addition to Samsung Galaxy S5, it can work for many other Android devices, such as Samsung Galaxy S21 Ultra/S21/S20/S10/S9, OnePlus 9 Pro/9/8/7/6, Sony Xperia 1 III/5 III/10 III/1 II/5 II/10 II, ZTE Axon 30 Ultra/Axon 30 Pro/S30/nubia Z30 Pro, Google, Xiaomi, Huawei, and more.
Download the unlocking program for free below.

Guide on how to unlock Galaxy S5 without effort:
Step 1. Run the Unlocking Software
Please download, install and launch this screen unlocking software on your computer. Then click the "Screen Unlock" module.
Step 2. Link Galaxy S5 to Computer
Link the Samsung phone to the computer via a USB cable, and choose the "Unlock Android Screen" on the interface.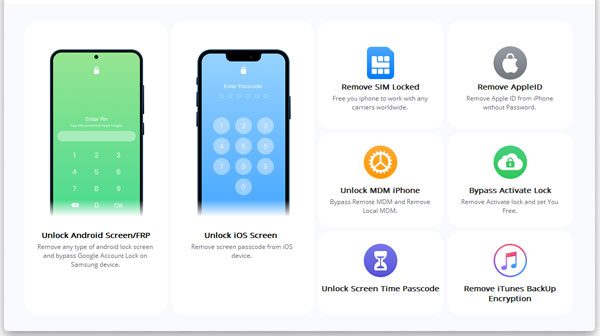 Step 3. Unlock Galaxy S5
- Select your phone model, and tap the "Next" icon. Next, follow the on-screen gestures to enter the Download Mode.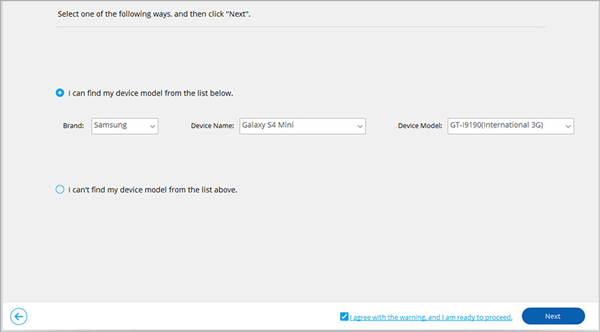 - After it finishes downloading, you can tap the "Remove Now" button to begin unlocking your Samsung device.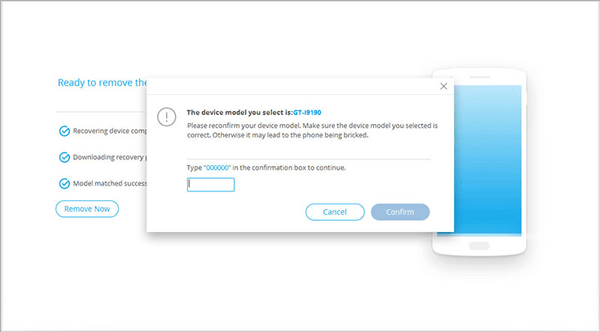 Further reading: With these methods, you can unlock the pattern lock on Android phones without losing data.
Way 2: How to Unlock Galaxy S5 via Samsung Find My Mobile?
In fact, Samsung Find My Mobile is another useful choice. But it requires you to sign in with your Samsung account on the mobile device, and turn on the Remote Control feature on your device. If you are not sure, you can still try this solution.
Here's how to unlock codes for Samsung Galaxy S5 for free via Find My Mobile:
Step 1. Open the Website
Please open the Samsung Find My Mobile website on your computer, and log in with your Samsung account used on the locked phone.
Step 2. Remove the Lock on Galaxy S5
- After the website locates your mobile phone, you can tap the "Unlock" feature, and click the "Unlock" icon. Then enter your Samsung account and password.
- At last, click the "Next" icon to begin the procedure. It will wipe your lock screen immediately.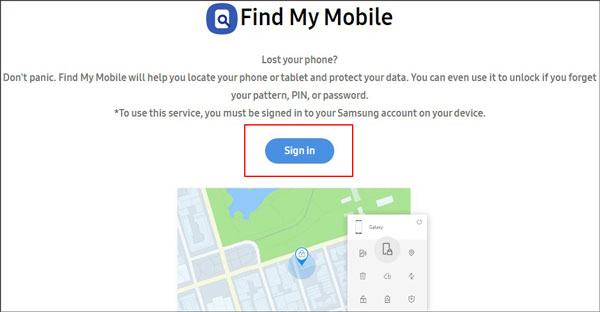 Read also: Want to send contacts from Samsung to Samsung without hassle? If so, please don't miss this link.
Way 3: How Do I Unlock My Galaxy S5 via Carrier?
If a carrier has locked your Samsung Galaxy S5, you can unlock it by getting help from your carrier. Luckily, in most cases, the carriers in the US. By the way, Verizon doesn't lock their 4G LTE cellphones, so maybe your phone has been unlocked already.
Here's how to ask carriers for help to unlock Galaxy S5:
For Samsung Galaxy S5 T-Mobile
You can check if there is a pre-installed device unlock app on your mobile phone. If not, your device is unlocked. In case your phone is still locked, please call T-Mobile Customer Support by visiting the T-Mobile website.
For Samsung Galaxy S5 AT&T Mobility
Please navigate to the AT&T Mobility device unlock webpage, and click the "Unlock your device" tab. Next, enter your phone number, and get your IMEI by dialing *#06#. Then enter it on the website, and follow the instructions to unlock your Galaxy phone. Generally, AT&T will unlock your phone after several days.
For Samsung Galaxy S5 Sprint
Nowadays, Sprint has merged with T-Mobile US, but you can browse the Unlocking Your Sprint Device Web to get help. Besides, unlocking a Sprint device is similar to T-Mobile. Thus you can contact their customer service to unlock your phone.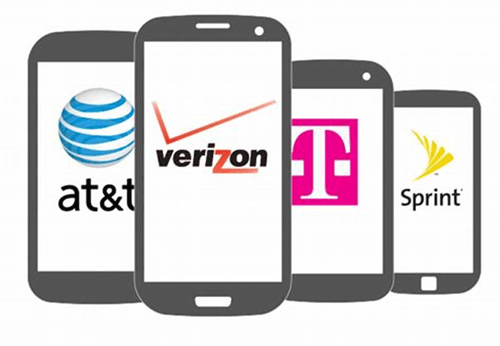 Way 4: How to Unlock Samsung Galaxy S5 via a Foreign SIM Card?
Is it slightly complicated to unlock your phone via a carrier? Fortunately, this part will tell you how to use a SIM card to unlock the Galaxy S5. Hence, please prepare a foreign SIM card in advance. In this way, you needn't contact the carrier.
Steps on how to unlock Samsung Galaxy S5 to all networks for free via a SIM card:
Step 1. Insert the SIM Card
Please install the foreign SIM card on your Galaxy S5, and reboot your phone.
Step 2. Enter Service Mode
Dial *#197328640# on your phone, and choose the "UMTS" > "DEBUG SCREEN" > "PHONE CONTROL" > "NETWORK LOCK" option. Then select the "PERSO SHA256 OFF" option.
Step 3. Unlock Your Galaxy Phone
You will receive a Network Lock message in the main menu. Next, please choose the "NW LOCK NV DATA INITIALLIZ" option. Finally, you will unlock your Galaxy smartphone.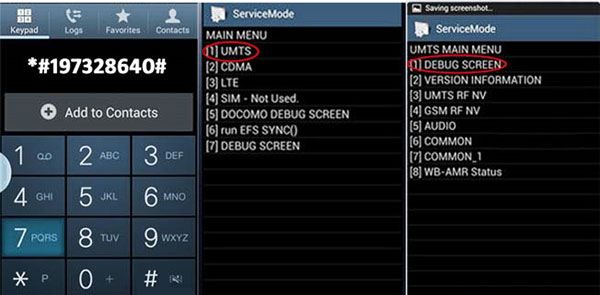 Maybe you need: How to effectively recover deleted files from the phone memory on Samsung? Take a look at this article, and you will know how to cope with the problem.
Way 5: How to Unlock Galaxy S5 with Factory Reset?
The last way is to unlock your Galaxy S5 via factory reset. It is simple to use, but you will lose all files from your Samsung phone. Of course, you can recover lost data on Samsung after unlocking the device.
Tutorial on how to unlock Samsung S5 via factory reset:
Step 1. Power Off the Galaxy Phone
Please switch off your Samsung Galaxy S5. Then simultaneously hold and press the Volume Up, Home, and Power buttons for a few seconds until you see the Android mascot.
Step 2. Choose Factory Reset
Press the Volume Down key to choose the "Wipe data/factory reset" option, and hit the Power button for confirmation.
Step 3. Eliminate the Phone via Factory Reset
Then choose the "Yes - delete all user data" > "Reboot system now" icon. Now, you can access your Galaxy S5 without a lock screen.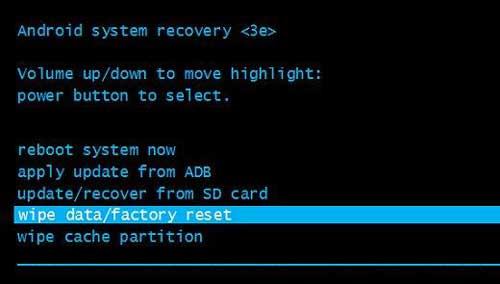 Conclusion
How do I unlock my Galaxy S5? The previous methods are my answer. So, are you fretting about your locked Samsung Galaxy S5? If yes, please use these solutions to unlock your phone. Undeniably, this Screen Unlock software is the simplest way to remove locks from Samsung phones. More importantly, you can avoid losing data. All in all, it is worth a try.
Related Articles
Samsung SD Card Data Recovery: Fast Recover Data from Samsung SD Card
How to Back Up Galaxy S7 Easily? Have a Look at These 4 Effective Ways
How to Transfer Data from Vivo to Samsung Seamlessly: Try 4 Solutions
How to Unlock a Samsung Galaxy S2? 4 Useful Options You Can Choose
How to Free Up Space on Samsung Tablet: Make it Faster Than Ever Before
Samsung Contacts Recovery - How to Recover Deleted Contacts from My Samsung Galaxy Phone?