Summary
Locking the Android phone can prevent others from checking out your information, so it can protect your privacy greatly. However, if you forget the password, you can't enter your Android phone, either.
"Why am I locked out of my phone? I..." Maybe you can't believe that you just forgot the password or someone who knows your password sets a new one for a joke. There are many reasons that will cause the phone locked.
Then what can you do when you locked out of Android phones? Take is easy. This article provides 4 useful solutions in the following, you can have a look to find a suitable way to unlock your phone.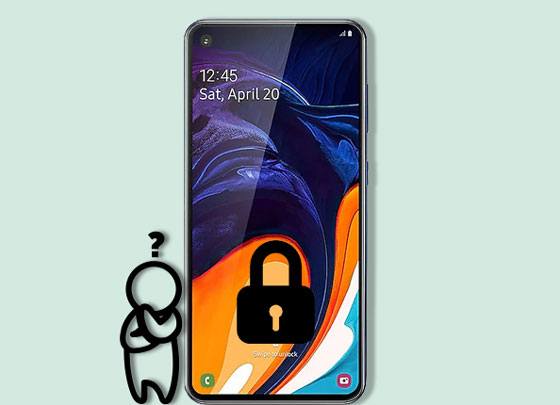 Part 1: Locked Out of Android phone? Fix it with Unlock Software Easily
"I locked out of my Android phone, but I need to get the files right now. How can I unlock it without losing files?" There is no doubt that you don't want to lose your data after unlocking it. Luckily, this Android Screen Unlock program can help you bypass the locked Samsung/LG phone without data loss. Even if your Android device is other brands, it can remove the lock quickly.
Main features and highlights of the Android Screen Unlock software:
- It can remove 4 types of lock on the Android phone, including pattern, PIN, password, and fingerprints.
- It is simple to operate and you can fast enter your phone without passcodes.
- You can use it to enter an Android phone with a broken screen.
- Remove the lock from most Samsung and LG phones without erasing data.
- It supports Android OS 2.1 and later, like Samsung Galaxy S20/S10/S9/S8, Samsung Note 20/Note 10/Note 9/Note 8, LG G9/G8/G7/G6/G5, LG V60/V50/V40, ZTE Axon 10 Pro/Axon 9 Pro/Blade 10/Blade 20/Blade Z Max, Motorola, Huawei, OnePlus, Google, OPPO, and so on.
Download the Lock Screen Removal program for free below.

Guide on how to unlock it when you locked out of the phone:
Step 1: Download and Install
To start with, you need to download and install the software on your computer. Then enter it and connect your locked phone to the computer with a USB cable.
Step 2: Select Device Model
Next, please select the "Unlock Android Screen" option and the correct device model on the computer. Afterward, please follow the hints on the interface to enter the download mode.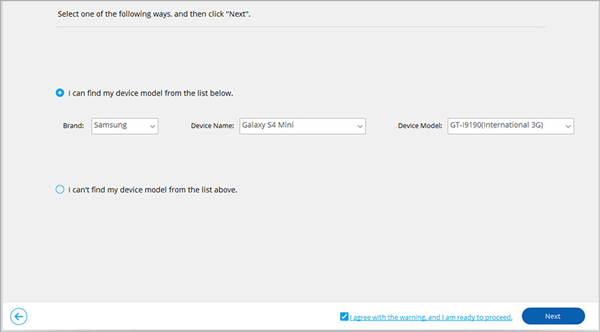 Step 3: Unlock Android Phone
Then it will download the recovery package. When it is finished, please tap on the "Remove Now" button to unlock your Android phone.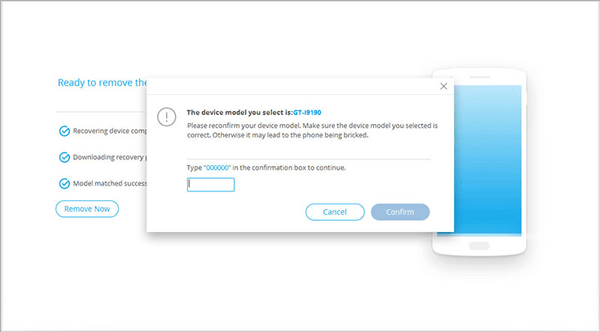 Maybe you need:
If you do a backup of your Android phone, you won't worry about losing data anymore. Let's see how to back up and restore the Android device without hassle.
How to access your Android phone from a PC without hassle? You can utilize these ways directly.
Part 2: Locked My Phone and Can't Get into My Phone, How Google Find My Device Helps?
When your phone is locked up, you can use Find My Device to eliminate it as well as all your Android data, although your phone is lost. As long as your phone is connected to Wi-Fi/mobile data and Google account at the same time, you can unlock your phone in this way.
When I locked myself out of my phone, how to unlock it with Find My Device:
Step 1: Browse It on the Computer
Please go to the website of Find My Device on the computer, and then type your Google account and the password on it.
Step 2: Select Your Device
Then you will see one or more devices which attach to this Google account, please select the phone that you want to unlock.
Step 3: Erase Data to Enter the Locked Android Phone
After that, click the "Erase" icon and input your Google account again for confirmation. It will begin wiping all the Android data out. Finally, you won't be locked out of your Android phone anymore.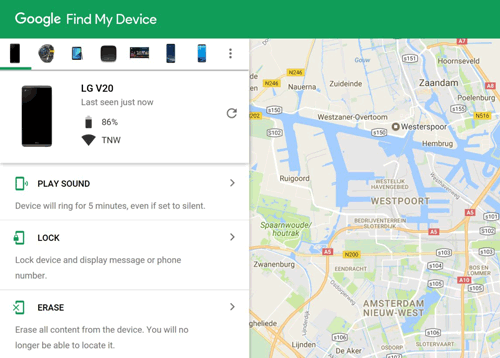 Read also:
It is secure to wipe the Android phone before selling. Check it out and you can get useful tips.
Want to break the pattern lock on your Android device? Then you will need these methods.
Part 3: I Locked Myself Out of My Phone, How to Unlock it with Forgot Pattern?
Above all, you need to know that the Android phones running Android OS 4.4 or lower can use the "Forgot Pattern" feature. Otherwise, you can skip this section because you can't find it on the upper Android OS.
As I locked out of my Android phone, how to unlock it with Forgot Pattern:
Step 1: Enter Wrong Password
When you forgot the correct password, please enter the Wrong password on your Android phone for 5 times.
Step 2: Choose the Forgot Pattern
As you can see the "Forgot Pattern" option on the screen, please choose it.
Step 3: Offer Your Google Account
Now, you are required to offer the information on your Google account. Once succeeded, you can enter your Android phone without a password.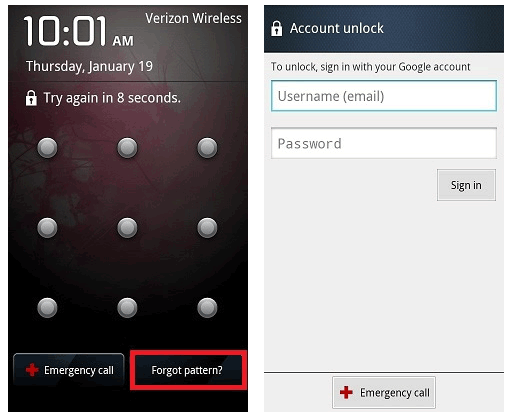 Further reading: Want to efficiently back up Android phones before a factory reset? Here are 4 fast methods you can choose.
Part 4: How Factory Reset Works If I Locked Out of My Android Phone?
If the aforementioned ways can achieve your requirements, there is the last one for your inference, which is the factory reset. You needn't download any apps or programs but just use your locked Android phone. Of course, you will lose your files from the Android phone as well.
When I locked out of my phone, how to use factory reset to unlock it:
Step 1: Enter Recovery Mode
Please press the Power, Home, and Volume Up buttons for seconds until you enter the Android System recovery page. If there is no Home button on your phone, please try to hold the Power, Volume Up, and Volume Down buttons at the same time.
Step 2: Select Factory Reset
Then please click the "Wipe data/factory reset" on the screen to start the process. As it complete, you can enter your phone without the passcode.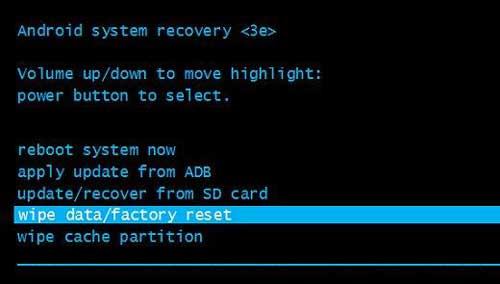 Tips: How to avoid forgetting the password of the Android phone? Maybe you can write down your password on a notebook or a computer so that you can check it anytime. Another way is that you can set a password with a special date. Anyway, either you can keep it in another place or create a password which is easy for you to remember.
Conclusion
With these 4 ways, is it helpful to you when you locked out of the Android phone? Furthermore, the Screen Unlock for Android software is capable of removing the lock from your phone in a fast way, and make the Samsung and LG phones avoided data loss. So why not give it a chance?
Related Articles
Phone Memory Recovery for Android: How to Recover Data from Phone Memory? (Internal & External)
[Best Guide]How to Delete Photos from Android Phone Permanently in 4 Ways
How to Erase Everything on Android Permanently [Android Tips]
Contact Backup and Restore: 4 Simple Ways to Back Up and Restore Contacts on Android Phone (New Approaches)
How to Transfer Messages from Android to Mac Easily? 4 Helpful Tips Here
How to Uninstall Apps on Android Phone from Computer Easily? (The Easiest Way)