Summary
Setting a password can make the Samsung phone secure, so many people are used to set a password. However, sometimes people would forget the password. So, how do you unlock a Samsung phone if you forgot the password? Luckily, we still have found 5 helpful ways on how to unlock Samsung phone when you forgot password. If you are encountering an identical situation like that, this post will give you a hand.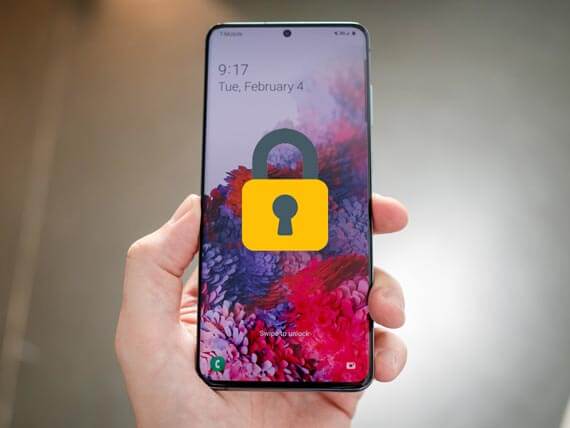 Part 1: How to Unlock Samsung Phone When You Forgot Password with Android Unlock in Minutes
If you want to unlock your Samsung phone quickly, you'd better use this professional unlocking tool, because it can bypass Samsung lock screen in minutes. And there is no data loss on the Samsung device. With the simple steps, you can unlock your Samsung smartphone without trouble.
Key features and advantages of the Android unlocking software:
- Enable you to unlock your Samsung handset passcode in 5 minutes;
- It works with several patterns, like PIN, password and fingerprint;
- It can unlock some Samsung and LG phones without losing data;
- Unlock the Android phone pattern lock, but it will delete the data.
Download the Android Messages Manager for free below.

Guide on how to unlock Samsung phone if you forgot password fast:
Step 1: Download and Connect
Download and install this Samsung unlocking app on the computer. Then enter it and choose the "Unlock Android Screen" option. Next, connect your Samsung phone to the computer with a UBS cable.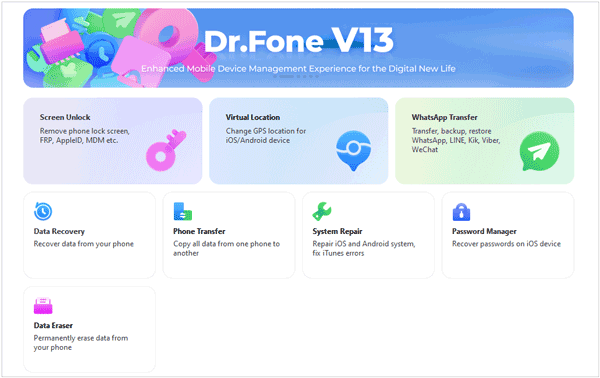 Step 2: Set Up the Mode
Once connected, you need to select your Samsung device model on the interface and tap on the "Next" button. Then you need to follow the instructions on the screen to go into the "Download Mode". And it will download the recovery package.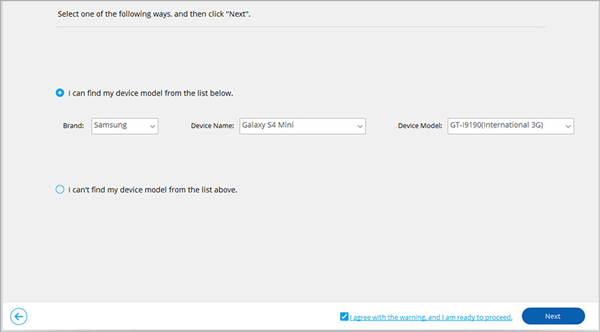 Step 3: Unlock Samsung Phone
When the package is ready, please click the "Remove Now" icon. After a while, you will enter your Samsung phone without a password.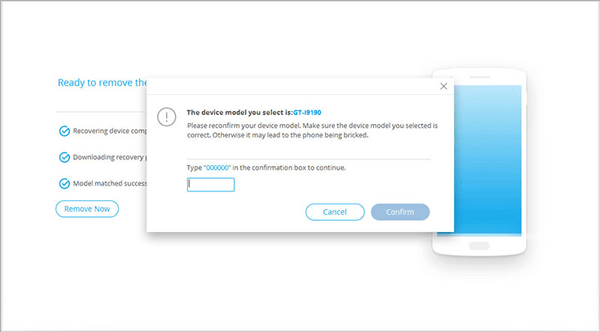 Check if you need:
Here are 4 great ways for you to reset Samsung phone without hassle. By the way, please back up Samsung phone to PC after unlocking, so that you won't lose data even reset the phone.
Besides, you can click this link to see how to unlock a Huawei Android phone without resetting.
Part 2: How to Reset Password on Samsung Phone with Samsung Account
As a Samsung user, you can find your Samsung ID to enter your Samsung phone with your Samsung account. It is an effective method with security, so it won't expose your information and data. Although it is a little complicated than Part 1, it can also unlock your Samsung phone without damage.
Tutorial on how to reset password on Samsung phone:
Step 1: Browse Samsung Account Website
Firstly, please browse the Samsung account website on the browser of the computer.
Step 2: Reset Password
Then type your Samsung ID (Email or phone number) on the page, and click the "Next" icon.
Step 3: Receive the Messages and Reset the Password
You will receive a message on your phone/Email, and then you can input the verification code. Now, please reset the new password of your Samsung.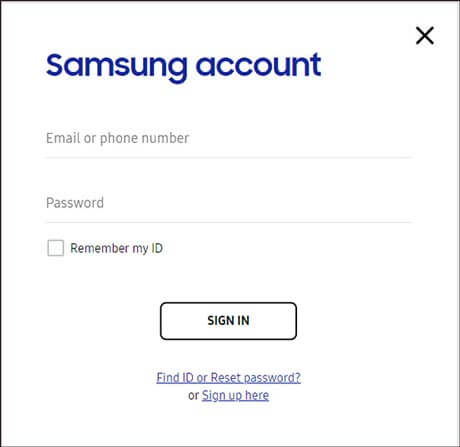 Read also:
With these Samsung data recovery apps, you won't be afraid of losing data accidentally.
Wonder how to retrieve data from locked Android phones with broken screens? Please try these useful solutions here.
Part 3: How to Unlock Samsung Password with Google Login (Android 4.4 and Lower)
If your Samsung phone is Android 4.4 or lower, you can get help from this part which will tell you how to unlock Samsung password with your Google account. Please you need to ensure your Samsung OS whether over Android 4.4 at first.
Here's how to unlock Samsung password with Google account:
Step 1: Type Wrong Password
On your Samsung phone, please type the wrong password five times. Then you will see the "Unlock via Google"(or "Forgot pattern") option.
Step 2: Enter Google Account
Please click the option and log in with your Google account and tap on the "Sign in" icon. Now, your Samsung phone is unlocked.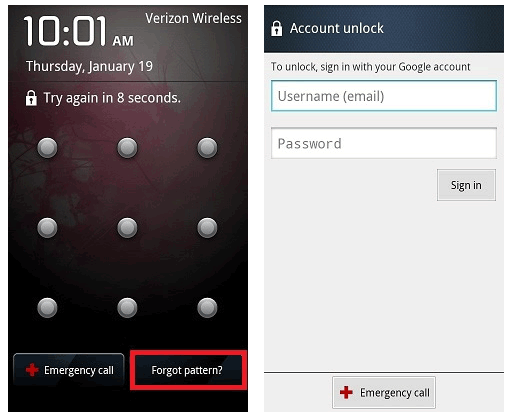 Bonus: This post on Samsung contact recovery, will show you the helpful ways to recover deleted contacts from Samsung phones. Let's have a read.
Part 4: How to Get into a Locked Samsung Phone with Deleting the Password File Using ADB
Using ADB is a nice method to get into a locked Samsung phone, because you can delete your password in this way easily. However, if your computer doesn't allow connecting via ADB, this way can't work.
Steps to how to get into a locked Samsung phone with ADB:
Step 1: Enable USB Debugging
Above all, connect your phone to the computer with a USB cable.
Step 2: Input Command
Right-click the "Start" icon and choose the "Run" option. Then input the "cmd" letters on the prompt and click the "Enter" icon. After that, please type the command: adb shell rm /data/system/gesture/.key, and then tap on the "Enter" key.
Step 3: Unlock Samsung Phone
Finally, restart your Samsung handset and the password has gone, so you can enter your Samsung phone freely.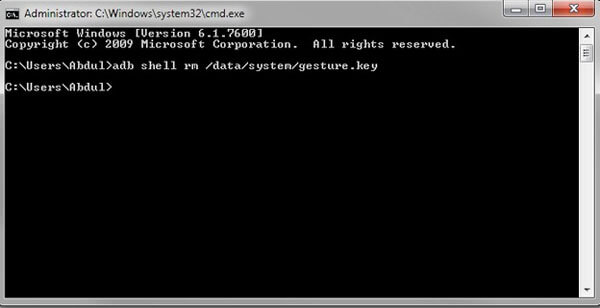 See also:
Want to unlock your old Samsung Galaxy S5? Here are 5 effective solutions for your reference.
Looking for a way to back up Android contacts to the Mac? Please check this post out and you will get 2 practical methods on contact backup.
Part 5: How Do You Unlock a Samsung Phone If You Forgot the Password Using Factory Reset
If all the methods mentioned above are not effective to you, you can use factory reset as well. This is a useful and safe way, but you will lose the whole data on the Samsung phone after finished. So, you'd better think it over.
Here's how to unlock Samsung phone when you forgot password using factory reset:
Step 1: Select Recovery Mode
- First of all, please press and hold the "Power" and "Volume Down" buttons simultaneously. Then you will see the Bootloader page. Using the "Volume down" button, you can choose the "Recovery Mode" and hit on the "Power" button.
- Next, hold the "Power" and "Volume Up" buttons, and you will enter the Recovery Mode.
Step 2: Choose Factory Reset
Next, please select the "Factory Reset/Wipe Data" option with the Volume and the Power buttons.
Step 3: Reboot System
After the factory reset finished, please select the "Reboot System Now" option. And you will remove the forgotten password on Samsung phone.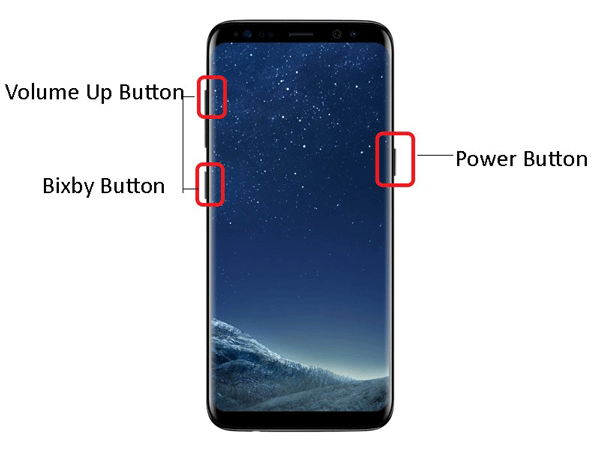 Tips: After factory reset, you can recover deleted folder from Samsung with the professional methods.
Conclusion
When you forgot the password of your Samsung phone, you can learn about these ways from this post to unlock the Samsung phone. The detailed guides written above are proven by testing, so you can try them without worry. Anyway, in order to avoid forgetting the password on Samsung, you could write download your password to the text file and keep it secure. Thus, you would never forget again.
Related Articles
How to Back Up Android Phone before Factory Reset without Losing Everything
One-stop Solution to Backup & Restore Samsung Phones
How to Transfer Text Messages from Samsung Galaxy to PC [4 Methods]
How to Transfer Contacts from Samsung to iPhone Effectively? - 5 Ways
4 Best Samsung Backup Apps and Software in 2023
How to Recover Lost Files on Samsung Internal Memory