Meet a friend that you haven't seen for a long time and want to save the phone number of him or her? Just take out your mobile phone (be it Samsung, HTC or LG, Huawei) and go to the Contacts tab to add new information! That's what a mobile user now will do! But in some cases, you may need to print out contacts from Android phones in one click. For example, you may want to print out Android contacts and attach the paper to your computer if you are an office man. This can actually free yourself from troubles caused by mobile phones if they are broken or powered off in certain situations.
So how can you get the contacts printed from your Android phone into a piece of paper? Simply get them saved on the computer firstly and then link to a printer to get them printed out? However, files like contacts and messages which are saved in the internal memory or SIM card can't be accessed without a professional tool. Here, you best choice is this Android Contacts Manager, which allows you to freely transfer contacts and other files between your Android device and computer. This software enables you to share Android contacts to the computer in an easy and fast way, no matter how long the contact list is! Also, you can use this software to back up important files from your Android phones in case of data losses due to various reasons. More importantly, this software is fully compatible with all Android phones, including Samsung, HTC, LG, Motorola and etc. Below is the free trial version! Don't you want to give it a try?
Tutorial on How to Print out Contacts from Android Phones
Step 1. After opening the installed software on the computer, get your Android phone connected to the computer via the USB cord. Then you may need to enable USB debugging on your Android phone as instructed. If you have done that, just skip to the next step.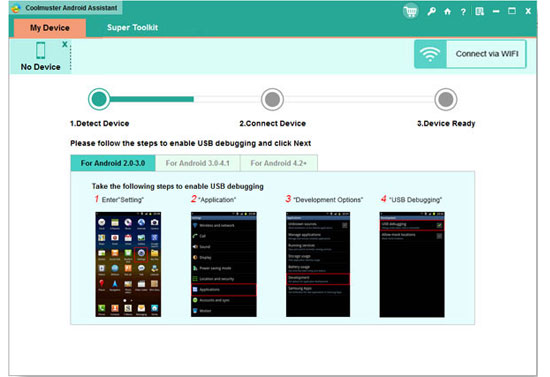 Step 2. Now, this software will detect your device and show you the below interface where all file folders are arranged on the left panel. To get more detailed information, you can enter the file folders on the left panel.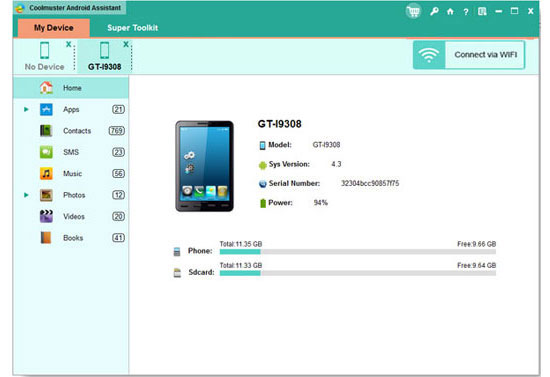 Step 3. In this case, you can enter the "Contacts" folder to get more detailed information. Then you can tick out the contacts that you want to print out from Android phones. Then hit the Export option to transfer them to the computer. Finally, just link your computer to a local printer to get the contacts printed out into a piece of paper.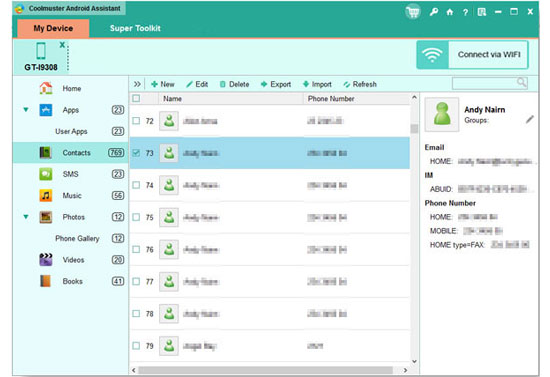 Quite easy, right? So if you are looking for a way to print Android contacts, just follow the tutorial introduced in this passage! And this software won't let you down!
Related Article:
How to Save Android Contacts as HTML
Tips to Install Apps on HTC Phones