Summary: This article will show you an easy way to print out contacts from Android phone, no matter it is a Samsung, Huawei, Xiaomi, HTC or any other Android phone. You can totally make it with ease. What's more, if you deleted your contacts by accident before printing, you can also work it out as long as you have this guide.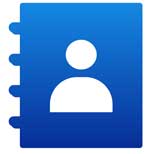 Meet a friend that you haven't seen for a long time and want to save the phone number of him or her? Just take out your mobile phone (be it Samsung, HTC or LG, Huawei) and go to the Contacts tab to add new information! That's what a mobile user now will do! But in some cases, you may need to print out contacts from Android phones in one click.
For example, you may want to print out Android contacts and attach the paper to your computer if you are an office man. This can actually free yourself from troubles caused by mobile phones if they are broken or powered off in certain situations. So how can you get the contacts printed from your Android phone into a piece of paper? Simply get them saved on the computer firstly and then link to a printer to get them printed out?
Check the following 2 methods to get your Android contacts printed easily, including the existing Android contacts and deleted Android contacts.
Part 1. How Can I Print Contacts from Android Phone Easily?
Files like contacts and messages which are saved in the internal memory or SIM card can't be accessed without a professional tool. Here, you best choice is this Android Contacts Manager, which allows you to freely transfer contacts and other files between your Android device and computer.
This software enables you to share Android contacts to the computer in an easy and fast way, no matter how long the contact list is! All of your contact info will be printed out, such as contact name, phone number, group, email, address and more. Also, you can use this software to back up important files from your Android phones in case of data losses due to various reasons, including text messages, photos, videos, books, music, apps, call logs and more. More importantly, this software is fully compatible with all Android phones, including Samsung, Xiaomi, Huawei, ZTE, HTC, LG, Motorola, Meizu, and etc.
Below is the free trial version! Don't you want to give it a try?
Tutorial on How to Print out Contacts from Android Phones:
Step 1. After opening the installed software on the computer, get your Android phone connected to the computer via the USB cord. Then you may need to enable USB debugging on your Android phone as instructed. If you have done that, just skip to the next step.
Step 2. Now, this software will detect your device and show you the below interface where all file folders are arranged on the left panel. To get more detailed information, you can enter the file folders on the left panel.
Step 3. In this case, you can enter the "Contacts" folder to get more detailed information. Then you can tick out the contacts that you want to print out from Android phones. Then hit the Export option and choose the output format to transfer them to the computer.
Finally, just link your computer to a local printer to get the contacts printed out into a piece of paper. For example, if you choose to export Android contacts as a CSV contacts, simply open the CSV files on computer and click "File" > "Print" to print it out.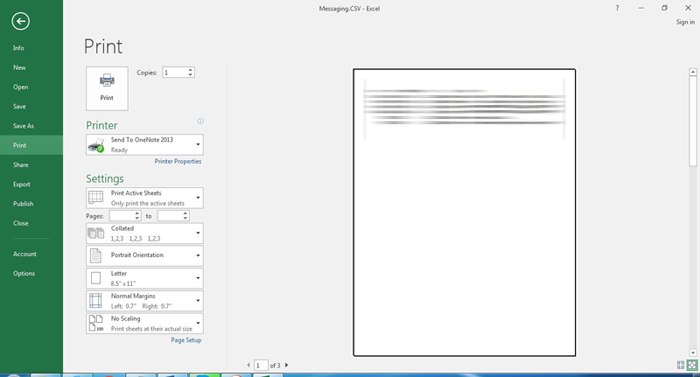 Quite easy, right? So if you are looking for a way to print Android contacts, just follow the tutorial introduced in this passage! And this software won't let you down!
You May Want to See:
How to Manage Android Phone Contacts on PC/Mac
How to Save Android Contacts as HTML
Export/Save Android Phone Contacts to Excel (CSV & XLS)
Part 2. How Do I Print Deleted Contacts from Android Device?
What If you have mistakenly deleted the contacts from your Android phone? Is there a chance to get them back and print them out? Of course, you can. In this case, you'd better get a recovery tool to help you recover deleted contacts from Android before printing.
Here, you can totally rely on the Android Contacts Recovery (Windows/Mac), which allows you to recover deleted or lost files from internal memory and external SD card, including the contacts, SMS, call logs, photos, videos, music, documents and more. So you can take full advantage of it to retrieve deleted contacts from Android with one click. Also, it is fully compatible with almost all Android phones, including the latest Android 8.0. So just have a try to get your contacts back.
Tutorial on How to Print Deleted Contacts from Android Phone:
Notes: To successfully access your deleted files on your Android phone using the Android Contacts Recovery, please root your Android phone at first.
Step 1. Launch the program and connect your Android phone to computer with a USB cable. Tap "Allow" on your phone if you are asked to give ROOT permission on your device. Then your device will be recognized successfully.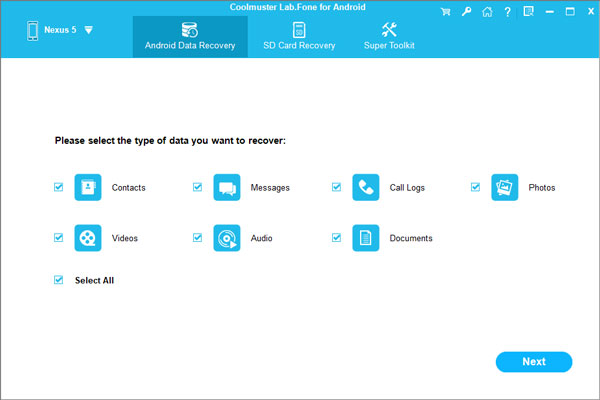 Step 2. After that, the program will scan out all your Android files, including the deleted ones and existing ones. Please click "Contacts" tab on the left panel, and turn on the button of "Only display the deleted item(s)" to check your deleted contacts only. Select the deleted contacts you need and click "Recover" button to save them on your computer immediately.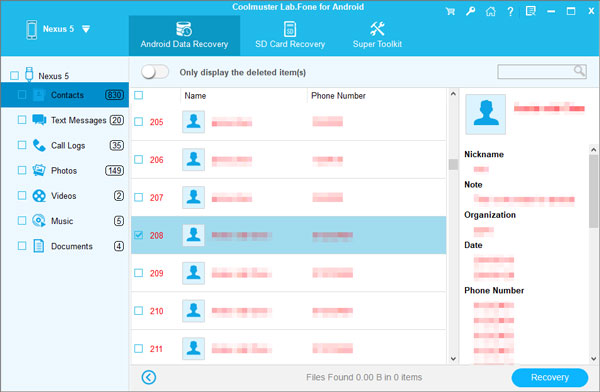 When the deleted Android contacts are exported to computer, you can now open the contact file and start to print it out with a printer. See? Even the deleted Android contacts can be printed out with the Android Contacts Recovery. It is so nice.
Words in the End:
Since both the Android Contacts Manager and Android Contacts Recovery have Windows version and Mac version, you can perform them either using a Windows PC or Mac. Of course, they both supports Windows 10/8/7/Vista/XP and Mac OS X 10.7 or later. Just choose what you need to get your Android contacts printed out. If you have any question about the programs, please feel free to leave your comment below to let us know. We will try to help you out as soon as possible.
Related Article:
How to Print Out Text Messages from Android Phone? [4 Methods]
How to Recover Contacts from Android Phone with Black Screen
How Can I Recover Lost Contacts and SMS from SIM Card
Tips to Install Apps on HTC Phones
Transfer Contacts from SIM Card to Computer
One Click to Transfer Contacts from Computer to Android [3 Ways]