Summary
Do you wish to own an HTC device but are worried about ways to transfer data from one device to another? Don't worry, as you can perform HTC to HTC transfer easily using different tools and apps. Read on to learn how to transfer texts, call logs, photos, music, videos, contacts, and apps with HTC to HTC transfer.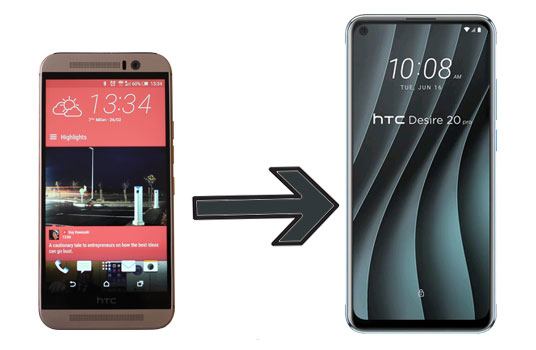 Part 1: How to Transfer Everything from One HTC Phone to Another with HTC to HTC Transfer
This HTC to HTC transfer software - Samsung Data Transfer, is secure and easy to use for the phone to phone data transfers. It enables HTC users to transfer files between two devices even if they run different OSes, including Android OSes and iOSes, like Android 14 and iOS 16. If you want, you can use it to transfer data from HTC to an iPhone and vice versa.
Besides, it supports various data transfers, including contacts, apps, videos, photos, music, SMS, and more. Thus, you can easily transfer apps from old HTC to new HTC. By the way, before the transfer, you can select file types freely. In a word, data transfer here is simple, stable, and swift.
Download and install the HTC transfer software for free.
Step1: Start by launching the HTC Transfer Software
After the successful installation, please launch it on the computer, and choose the "Mobile Transfer" tab.
Step 2: Connect HTC Devices
Connect both HTC devices to your computer, and enable the USB debugging mode on them. Then the transfer program will recognize the mobile phones in seconds.
Step 3: Transfer Files from HTC to HTC
- Check if your HTC phones are on the correct sides. If needed, you can tap the "Flip" icon to change their locations. Then select the file types from the middle panel, and tap the "Start Copy" button to begin the data migration.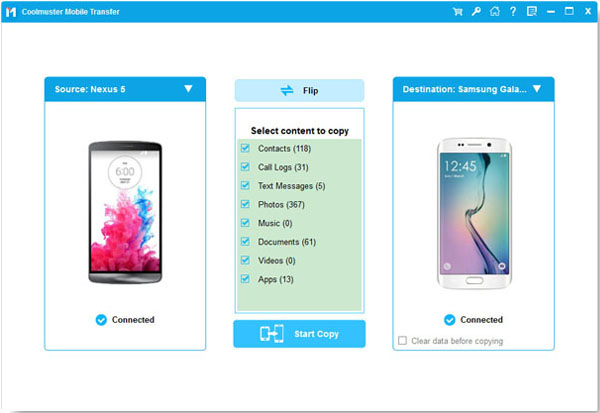 - Once the progress bar shows the transfer is over, you can view the data on your target HTC phone, and safely disconnect your HTC devices from your computer.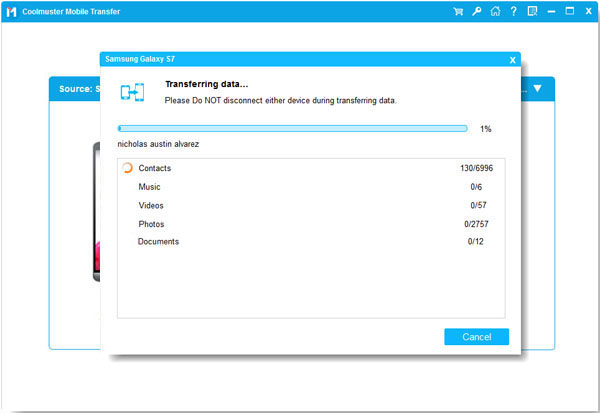 Bonus: Want to back up text messages from HTC to a computer? Please try these 4 valid ways.
Part 2: How to Transfer Data from HTC to HTC via HTC Transfer Tool
HTC Transfer Tool is another effective way to transfer data from one HTC phone to another. This tool is free and might be used to transfer data like contacts, messages, settings, camera photos, music, calendars, wallpaper, bookmarks, etc. It can use Wi-Fi Direct to copy your data at a high transfer speed. Additionally, HTC devices should run Android 2.3 and higher, but this app cannot move data to other Android devices except HTC.
Step 1: Install the HTC Transfer Tool
No the new HTC phone, please go to Settings, and choose "Transfer content" > "HTC Android phone". Then download the HTC transfer app from Google Play to your old phone.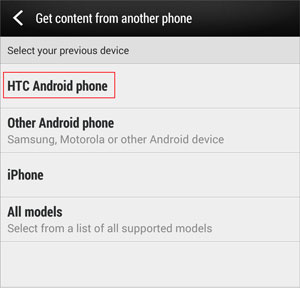 Step 2: Ensure the PIN on HTC Phones
Confirm the PIN displayed on both HTC phones are the same. Then tap the "Next" icon.
Step 3: Select Data for Transfer
You can now tick the files you want on the old HTC phone, and click the "Start" icon to start the transfer.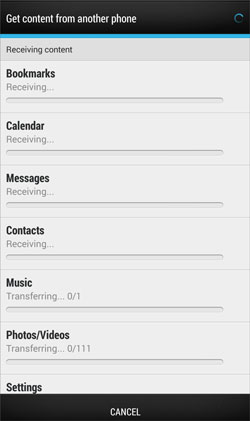 Read also: This post has shared 4 seamless transfer methods for HTC to Huawei transfer. If needed, you can check it out.
Part 3: Other Options to Transfer File from HTC to HTC
There are also other options to transfer your files from HTC to HTC devices swiftly. You can use Bluetooth and the HTC assistant program for the HTC to HTC data transfer.
3.1 Transfer Contacts from HTC to HTC via Bluetooth
Bluetooth has been an effective file transfer app for a long time, and it remains one of the most straightforward choices when the file is not too large. It is simple to transfer data from HTC to HTC via Bluetooth because both devices support this feature.
Step 1: Enable Bluetooth on HTC Devices
Go to Setting, choose and enable Bluetooth on HTC phones. Then tap your device on the detected list.
Step 2: Perform Bluetooth Pairing
Make sure the code are identical on both HTC devices, and tap the "Pair" icon.
Step 3: Send Files via Bluetooth
- Go to the file location on the old HTC phone you want to transfer and select the files, and tap on the dots that appear at the top. Next, tap the "Share" button and select the Bluetooth icon.
- Choose the paired HTC device, which is at the top of the list customarily. Once you choose the device, the transfer process begins immediately.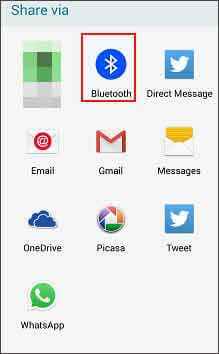 3.2 Transfer Apps from Old HTC to New HTC
This HTC assistant - Samsung Messages Backup is not only a useful program to transfer apps from HTC to HTC but also a comprehensive Android data transfer and management tool. It allows you to transfer HTC files selectively, back up and restore all your HTC files to the PC in 1 click, and manage files with multiple features.
Step 1: Download the HTC Assistant
Please download the software on your computer, then install and launch it on the desktop.
Step 2. Establish the Connection
Link your HTC phones to the computer via USB, and allow USB debugging. The connection will be set up without effort.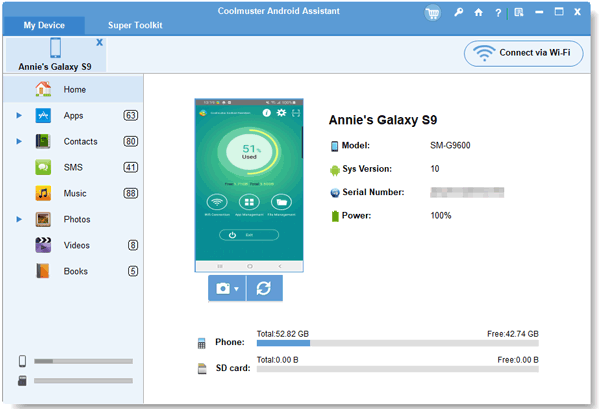 Step 3. Transfer Apps from Old HTC to the New One
- Choose your old HTC phone, and click the "Apps" > "User Apps" option. Then select the apps you plan to move, and tap the "Export" icon to save them to your computer.
- Next, choose your new HTC phone and the "User Apps" option. Finally, hit the "Install" icon to install the apps from your computer to your HTC phone.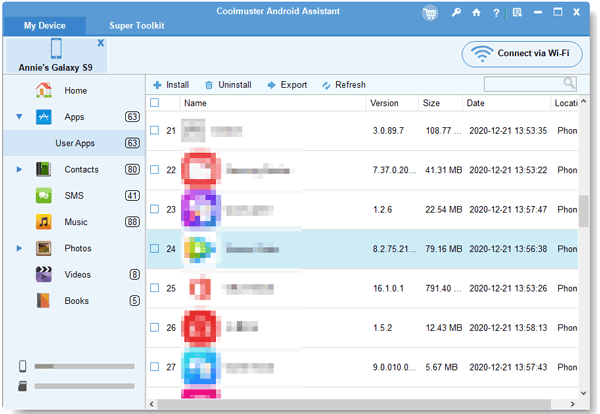 Wrapping Up
If you buy a new device, you might be worried about data transfer; however, you can quickly transfer data from HTC to HTC using phone features, apps, and the professional HTC transfer software - Samsung Data Transfer. This software can move almost all data from your old HTC phone to the new one without losing quality. It will save you time to the maximum, which is worth having a try.
Related Articles
8 Ways about How to Transfer Photos from HTC to PC (Quick & Simple)
5 Ways to Help You Back Up HTC One Effortlessly [Latest Tutorial]
HTC to Mac Transfer | Efficiently Transfer Files from HTC to Mac in 5 Ways
[Essential Guide] Transfer Contacts from HTC to iPhone with 4 Superb Tip
HTC Data Recovery: How to Recover Deleted Data from HTC Phone [4 Ways]
HTC Photo Recovery Tutorial: Help You Get Deleted Pictures Back on HTC