Summary
"Is my phone rooted? I want to root my Android phone to uninstall some useless pre-installed apps, but I'm unsure if my phone is rooted? What can I do?"
Do you plan to root your Android phone for updating OS, installing new apps, uninstalling system apps, and more? Whatever you want, rooting is necessary. If you want to check the root status of your Android phone, please follow the 3 easy methods listed below.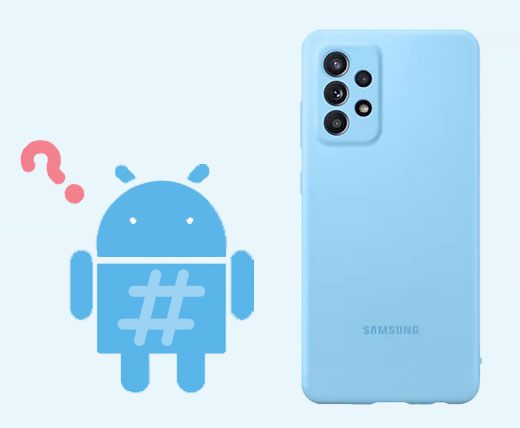 Tip 1: What is phone rooting?
Rooting for Android is to get privileged control on different Android OSes. If you root your Android device, you will have the ability to alter pre-installed applications and system settings. It is similar to jailbreaking.
Tip 2: Is rooting your cellphone a security risk?
After rooting your phone, you will get the highest control of the device, but at the same time, you will disable the built-in security feature on the mobile phone. For example, it is possible to turn your Android phone into a brick when you make mistakes during rooting.
Once you install the malware on the device, but you don't know, you will probably leak your vital information, be spied on, and more. In this case, you will install apps on your own account.
Tip 3: What are advantages of rooting?
Why do many people want to root their phones? Because there are multiple advantages after rooting an Android phone. First of all, you can fully customize the theme on the phone, including colors, icons, boot animation, and more. Second, easily delete the pre-installed bloatware, install the OS and apps you want. Thirdly, you can block ads without hassle.
Way 1: How to Tell If Your Phone Has Been Rooted via Settings
Am I rooted? Actually, I can ensure if my tablet is rooted without downloading the root checker for Android. That's to use the default Settings app on Android. This is the easiest way to check if a phone is rooted.
Here's how to check if the phone is rooted via the Settings app:
Step 1: Open Settings, and click the "About phone" > "Status information" > "Phone status" option.
Step 2: If your device has an official phone status, it is not rooted. Instead, if there is a custom tag on the screen, your phone has been rooted.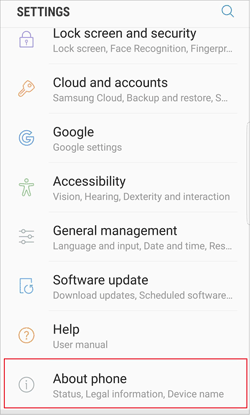 Bonus: Which is the best Android rooting software? This post has introduced 6 tools, so that you can select a rooting tool without effort.
Way 2: How to Check Root Status with Root Checker
How to check if a device is rooted? Using this Root Checker app is another simple solution. It is available to download on Google Play, and works with lots of Android devices. It can easily verify devices for root access. By the way, you can get much detailed information on root installation.
Steps on how to tell if your Android is rooted with Root Checker:
Step 1: Please download and install the app on your Android phone.
Step 2: Launch it and click the "VERIFY ROOT" icon. If prompted, please tap the "Allow" option.
Step 3: Wait for a while, and you will know if your device is rooted.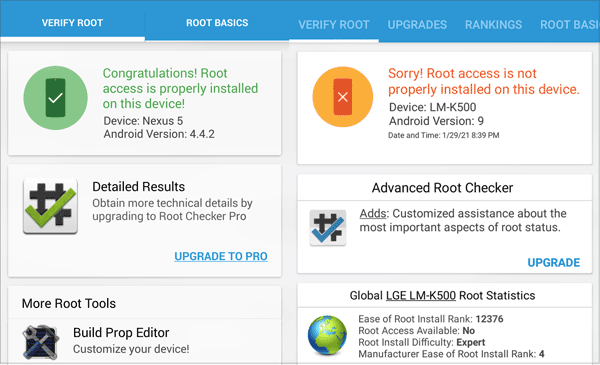 Read also:
Looking for a method to recover deleted Android files? Here are 3 powerful recovery tips for your reference.
You can control an Android phone from a Windows computer with or without a data cable. You can try it now.
Way 3: How to Check If the Phone Is Rooted via Terminal Emulator App
Once the checker app is not compatible with your device, how can you tell if your phone is rooted? Luckily, you can use the third approach, installing the Terminal Emulator for Android app. You can find it on Google Play. It is a full Linux terminal emulation app, and supports multiple windows. Additionally, if you don't know computer code, it is complicated for you to operate this app.
Guide on how to know if your device is rooted via Terminal Emulator for Android:
Step 1: Install the application on the Android phone, and open it directly.
Step 2: Enter the "su" word and the "Enter" key of the keypad.
Step 3: If you see the "#" icon on the screen, it means that your phone is rooted. If you receive the "command not found" error, it means you haven't rooted your phone.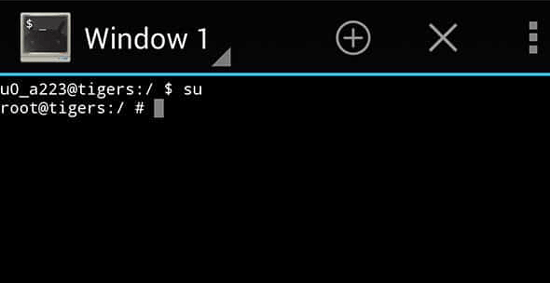 See also: how to root your Android phone? Click this link, and you will get the practical tutorial.
Conclusion
With these 3 methods displayed above, you can quickly master how to know if your device is rooted. What's more, if you plan to root your Android phone, please back up your Android data before rooting, choose a reliable root tool, and read the rooting guide carefully. Thanks for reading.
Related Articles
How to Delete Contacts on Android Phone in 2021? 5 Smart Methods for You
[Best Guide]How to Delete Photos from Android Phone Permanently in 4 Ways
[5 Best Ways] How to Transfer Music from iPhone to Android in Ease
How to Transfer Text Messages from Android to Android? [4 Easy Ways]
How to Print Out Text Messages from Android Phone? [4 Methods]
6 Ways to Transfer Files from Android to PC via WiFi [Full Guide]