Summary
Google Photos is useful for photo and video backup, but sometimes it will get errors unexpectedly. Actually, many people meet the situation of Google Photos backup stuck. If you are experiencing it, please calm down because you can get 8 easy skills to fix the app swiftly. Let's go on to scan this article.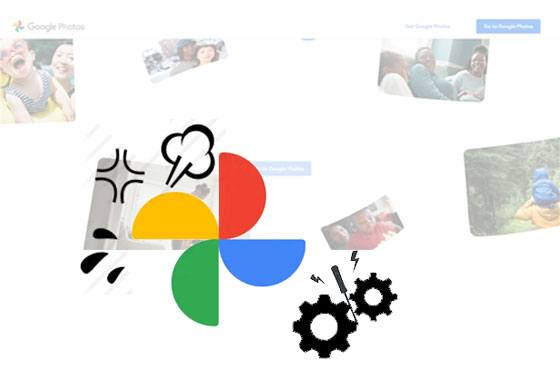 Method 1: Delete App Cache
Cache files can make Google Photos stuck in backing up. In this case, please eliminate the app cache first.
Step 1: Go to the Settings app and click the "Apps" option.
Step 2: Choose the Google Photos app on the screen.
Step 3: Tap the "Storage" and "Clear cache" button. You can delete the app cache immediately.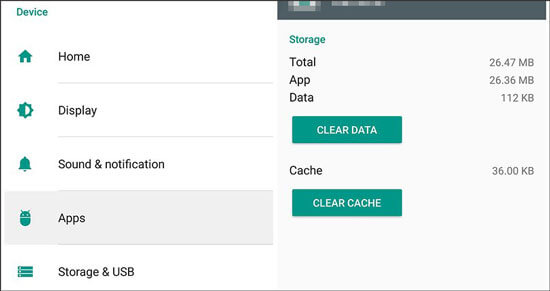 See also: Want to flash your dead Android phone? This article will tell you several useful solutions.
Method 2: Check the Backup Status and Settings
If you find Google Photos is still not working yet after clearing the cache, please open the app on your Android device and check the backup status as follows:
Check the backup feature.
If the "Back up & sync" feature is off, you cannot back up data with Google Photos. Tap the "Menu" and "Settings" option, and you can enable this feature on the screen.
If the app displays the "Waiting for Wi-Fi" or "Waiting for connection" sign, it means you don't enable the correct network connection. You can change the settings on the app.
Check whether it is backing up
When Google Photos is backing up data, you can find the number of items remaining. Please begin back up new data after it is finished.
Are backup photos not as clear as the original ones? You can set the upload size by clicking the "Settings" > "Back up & sync" > "Original quality" option.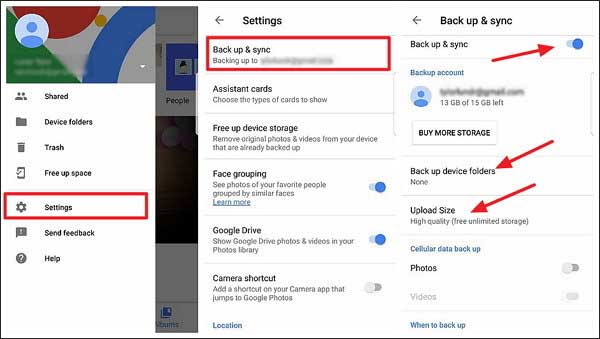 Read also: Want to transfer videos from Android to Mac? Get 6 helpful tips here, and you will make the transfer easy.
Method 3: Check the Memory Space
When you run out of the free cloud storage space of Google, Google Photos won't back up your photos or videos until you upgrade the space. So how to check and upgrade the memory space? Let's have a look.
Step 1: Launch Google Photos and press the "Menu" icon.
Step 2: Tap the "Settings" and "Back up & sync" feature. Then you can view your backup account details with storage analytics.
Step 3: Hit the "Buy storage" option and select a storage plan. When you finish the payment, you will enlarge your Photos memory space.
Further reading: It is simple to back up photos on Android with these 7 proven ways. Let's have a look.
Method 4: Log In Again with Your Google Account
If you have tried all methods above and Google Photos is stuck on backing up files, you can log in again. This is a simple and effective way to make the app work correctly.
Step 1: Enter Google Photos and hit the "Menu" icon.
Step 2: Tap the downward arrow under your account name.
Step 3: Click the "Use without an account" option to log out with your Google account.
Step 4: To obliterate your account, please click the "Manage accounts on this device" and "Remove from this device" icon.
Step 5: Then, you can log in again with the same account on Google Photos.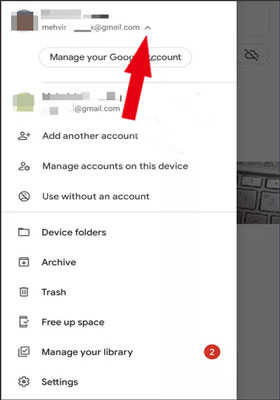 Maybe you need: Deleted photos by accident? Please recover deleted photos on Android internal storage with 3 effective approaches.
Method 5: Reinstall Google Photos
The incorrect installation can also make Google Photos backup stuck. For example, maybe your network is unstable and stops installing the app, or you receive a call during the installation. Many cases will influence the app installation.
Therefore, please reinstall Google Photos on your device. After that, you can start the backup again.
Method 6: Reboot Your Device and Check the Power
On the one hand, when the operating system of the device has a glitch and impact applications, you can reboot your device. It will be back to normal. On the other hand, if your device is low on battery, please charge it immediately. The low battery might affect the performance of Google Photos.
What's more, make sure you turn off the battery saver feature on your handset, which will hamper the background processes, like the backup. You can go to the Settings app, and choose the "Battery" option to disable the "Battery Saver" icon.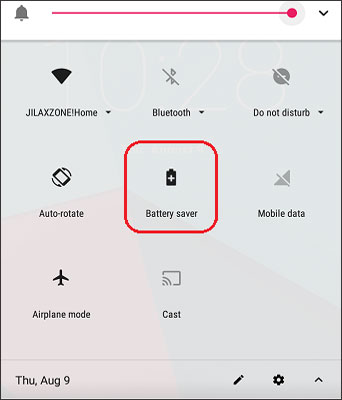 Bonus: Try these 5 efficient ways and you can transfer photos from the iPhone to Huawei without hassle.
Method 7: Manually Upload Photos and Videos
As Google Photos cannot back up your images automatically, you can choose to upload them manually. However, it is really prolonged, especially when you need to back up piles of files.
Method 8: Use the Excellent Google Photos Alternative
Using a Google Photos alternative is better than uploading files manually. Furthermore, an excellent alternative can help you back up your data more quickly, such as Samsung Messages Backup. It can back up photos, videos, contacts, music, documents, and more from your Android device to the computer in 1 click. Besides, it allows you to manage your Android device with multiple features, like deletion, move, copy, edition.
Although you are working with your computer, you can receive and reply to text messages in time on the computer. And you can restore all backup files from the computer to your mobile phone and tablet at a time.
Here's how to back up Android data with this Google Photos alternative:
Step 1: Installation
Download and install the software on the computer.
Step 2: Connection
Use a USB cable to connect the phone and the computer. And follow the prompt to enable the USB debugging mode.
Step 3: Transfer and Management
- Tap one data type on the left, and you can select detailed files on the right. The top menu has multiple icons for file transfer and management.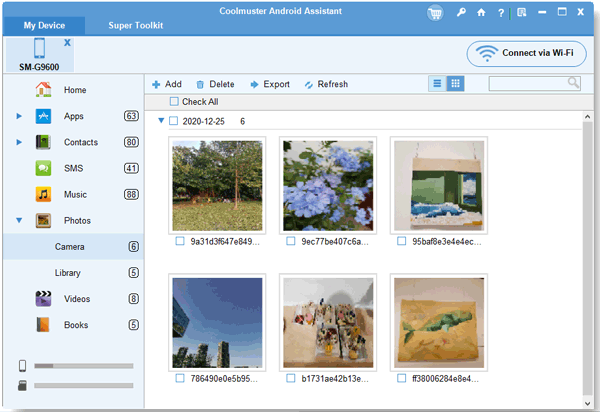 - If you want to back up data in 1 click, please go to the "Super Toolkit" tab. Then tap the "Backup" option to check all types of files. Then click the "Back Up" icon to start backing up data.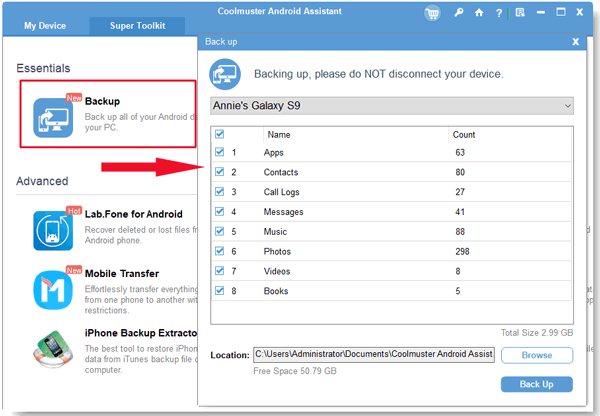 Conclusion
Now you can realize that it's not horrible when Google Photos backup is stuck. As long as you get the hang of these tips mentioned above, you will solve it without trouble. If you cannot remember all of them, please add the link of this article to your favorites so that you can view it when you need it. By the way, it is recommended to try this seamless backup tool - Samsung Messages Backup, if you want to enjoy the backup every time.
Related Articles
[Best Guide]How to Delete Photos from Android Phone Permanently in 4 Ways
How to Fix Samsung Smart Switch Not Working?
How to Fix If Android File Transfer Not Working on Mac [Solved]
Samsung Smart Switch Stuck at 99% Problem: How to Fix? (Proven Tips)
Top 8 iCloud for Android Alternatives: What Can I Use instead of iCloud on Android Device? (Updated)
Manage Android with 5 Best iTunes Alternative for Android [Updated]