Summary
To attain privileged control of the Android phone, you might need the practical Android rooting software. Rooting your Android phone can help you overcome the limitations of manufacturers and carriers. Then you will have the right to uninstall system apps and run the apps that need the super-user authority.
Anyway, there are too many rooting tools for Android phones nowadays. If you would like to get the best rooting tools, please don't miss this article, which has 6 brilliant suggestions for your inference.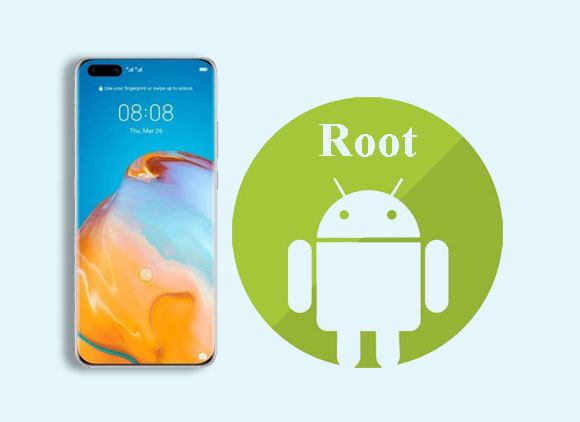 Part 1: Best Android Rooting Software with Computer
This part is going to introduce 3 Android rooting programs that you can root your Android device with a computer. In general, they are easy to control and fast to root your device. Thus, many people like to choose this kind of rooting tools.
Bonus: This article will tell you how to check whether your phone is rooted or not. You can click it to get the tips first.
1.1 Dr.Fone – Root (Android)
Dr.Fone - Root, one of the best Android rooting software, can help you root your Android phone and tablet easily. It can not only let you access the app that was blocked by manufacturers before but also supports you to install the latest Android version.
To know more about this Android root software, here are the pros and cons you can view:
Pros:
Install Custom Roms to let you customize your Android OS.
Speed up your Android phone by uninstalling the unnecessary system applications without hassle.
Block ads from the downloaded apps.
Allow you to access the functions limited by the carriers and manufacturers.
Won't leak your information in the whole procedure.
Work with different Android devices, including Samsung Galaxy S20/S10/S9/S8/S7, Samsung Galaxy S20/S10/S9/S8/S7, HTC U20/U12 Life/U12+/U11/U19e, LG, Google, Huawei, Xiaomi, Motorola, etc.
Cons:
Support USB connection only.
How to Use Dr.Fone - Root:
Step 1. Download the Software
Download and install the rooting software on the computer. After launching it, please connect your Android phone to the computer with a USB cable.
Step 2. Set Up Android
Click the "OK" option on your Android screen to permit it to enable USB debugging. Next, it will recognize your phone in a short time.
Step 3. Root Android Phone
Tap on the "Start" icon to begin detecting your Android phone. It will take a few minutes, generally. Once done, please click the "Root Now" and the "Confirm" buttons to go on. And your phone will be rooted soon.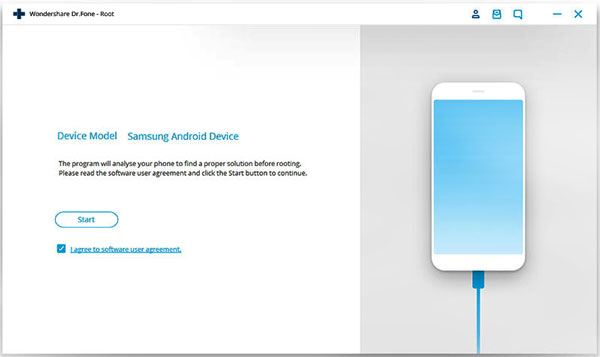 Tips: Worry about losing data after rooting? Don't worry. You can back up your Android data on the computer in 1 click, and your data will be safe without losing.
1.2 One Click Root
Rooting Android devices also can boost the speed and battery life. If you want to experience the customizable operating system, you can root your phone with the One Click Root. What's more, it can guarantee your Android device will be secure during the rooting process. Let's see the advantages and disadvantages below.
Pros:
Allow you to schedule the rooting time.
Also, support to unroot your Android phone at any time.
It's simple to use.
No charge until root successfully.
Cons:
Require you to register before rooting.
How to Use One Click Root:
Step 1. Install the Software
Download, install, and run this Android phone root software on the computer.
Step 2. Connect Android to PC
Connect your Android phone to the PC using a USB cable. Then enable USB debugging mode on the phone.
Step 3. Root Android Device
Then you can hit on the "Root Now" and log in with the email account. Finally, it will finish rooting your phone.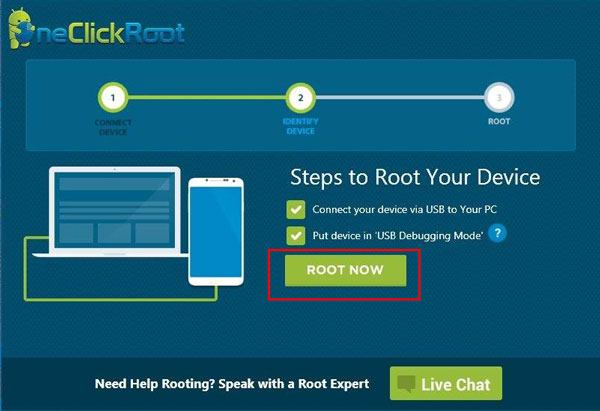 Further reading: Deleted files on the Android internal memory? If you know these useful recovery tools, you will recover your deleted data to a great degree.
1.3 KingoRoot
KingoRoot has PC and APK versions and supports you to root your Android device in an easy way with a high success rate. With it, you can access the root-only apps on Android without effort. Besides, it supports various Android brands, like Samsung, OPPO, Vivo, ZTE, OnePlus, Dell, Haier, and more.
Pros:
Remove carrier bloatware quickly.
Help you gain the admin level permission.
Offer both Computer and Android versions.
Cons:
Some Android phones are unsupported.
How to Use Kingo Root:
Step 1. Launch Kingo Root
When you download and install the Android rooting software on the computer, you can run it directly.
Step 2. Link Android to PC
Please plug your Android phone into your PC via a USB cable. Then it will download a device driver on the computer.
Step 3. Root Your Android Phone
Then enable the USB debugging feature on your Android device and tick the "Always allow from this computer" option. Then tap on the "Root" icon to start rooting your Android phone.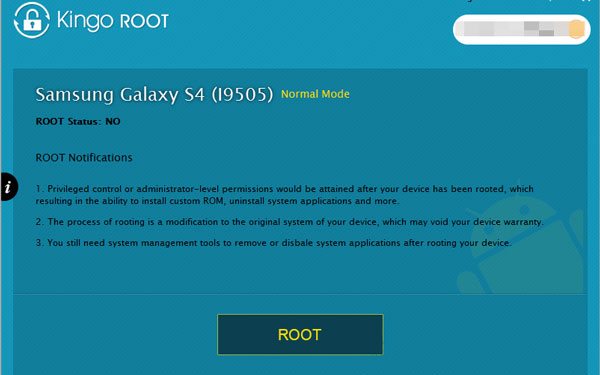 Bonus: This post is going to tell you the tips about Android data recovery without root, so you can retrieve files effortlessly.
Part 2: Powerful Android Rooting Apps without Computer
If you want some apps to root your Android tablet or Android phone without the computer, please focus on this section. There are 3 kinds of nice Android rooting apps here, and you can know their detailed features and usage without trouble.
2.1 Root Booster
Root Booster, rated 4.5 stars on Google Play, is capable of increasing the performance of applications. It will optimize your Android phone by hibernating the apps that run in the background. In a word, it has multiple ways to make your phone more efficient than before.
Pros:
Select the most suitable governor for your Android phone.
Test your RAM and set up the VM heap size for excellent stability.
Clean the useless empty folders, thumbnails, and uninstall apps on Android.
It can optimize rooted or unrooted devices.
Cons:
Sometimes it will damage your Android tablet or mobile phone.
Can't install at times.
Only optimize the performance but can't root your device.
How to Use Root Booster:
Step 1. Install It
Please install this rooting application on your Android device.
Step 2. Choose One Option
Tap on the Menu icon on the top left, and you can choose the options that you want to optimize.
Step 3. Activate the Process
Now, click the "Activate" icon to begin the optimization.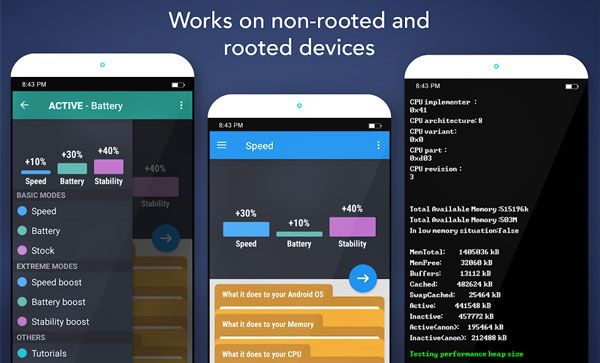 See also: Need to back up your Android to Mac computer but have no idea? Take it easy. Here are 5 ideal solutions that can give you a hand.
2.2 Root Master
Root Master is a practical app for rooting Android phones without installing on the PC. Besides rooting, it can boost up Android system performance in a fast way. If you want to try it on the computer, it also has a PC version that you can download.
Pros:
Have Android and PC versions.
Help you root or unroot your Android device without any delay.
Delete and modify the system apps.
Cons:
Some files might be lost after rooting.
Only support Windows computers.
How to Use Root Master:
Step 1. Browse and Download RootMaster
You can search it on the browser and download it on the Android phone.
Step 2. Back Up files and Verify the Battery Level
After installing, please back up your Android data in advance and make sure your cell phone sufficient battery, at least 60%.
Step 3. Root Android Smartphone
Now, press the "Root" button and confirm it. Then you are required to install a root managing tool on your phone.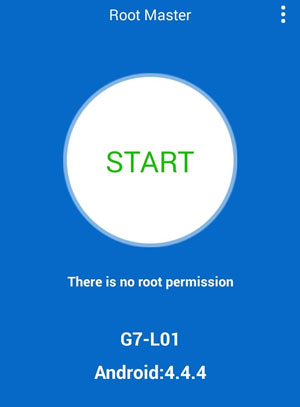 You might like:
If you desire the methods to back up and restore Android devices, please don't miss these 5 ways. They are good at backup and restoration.
By the way, you can know more about Samsung root software here. Let's check it out.
2.3 iRoot Checker
iRoot Checker is a one-click-rooting app for Android phones and tablets. It is one of the simplest Android rooting apps in the app market. It is said that millions of users have rooted with this tool so far.
Pros:
Root your Android handset without the PC.
Secure to use without bricking your device.
Boost your Android device with better performance.
Cons:
It might be stuck at 99%.
There are ads on it.
How to Use iRoot Checker:
Step 1. Download the Rooting App
You can straight download it from the app store on Android. Then install and open it.
Step 2. Begin the Root Process
Next, please click the "Root Now" icon on the Android screen. It will begin rooting your Android phone. Your phone will be rooted after a while.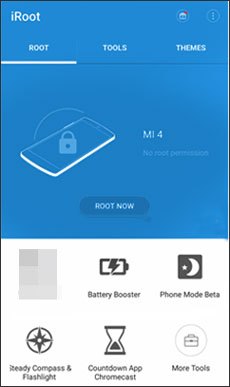 Conclusion
Although there is some free Android rooting software at present, you need to avoid the malware carefully. So, why not select the reliable Android rooting programs originally? These 6 tools have their own pros and cons, so you can pick out what you want according to the description. Thanks for reading.
Related Articles
How to Back Up Android Apps on Computer (PC & Mac)?
[Great Recovery] How to Recover Deleted Files from Android? 3 Wonderful Ways
[Best Guide]How to Delete Photos from Android Phone Permanently in 4 Ways
How to Transfer Music from Android to Android? 5 Ways to Fix It
[Fast Transfer] How to Transfer Your Photos from iPhone to Android Effectively?
Best Ways to Recover Deleted Contacts from Android Phone in 2021