Summary
Are you trying to send a text from Android phone to massive friends to invite them to your party or do you need to send out the same massage to inform students of the assignment? However, sending out a group message to multiple people with all recipients on it will be an embarrassing and terrible thing. Thus, many people are eager to know how to send text to multiple contacts without group message on Android. Here, after we compare a lot of Android mass text sending apps, we introduce the best way for you to send text to multiple recipients not to group on Android phone.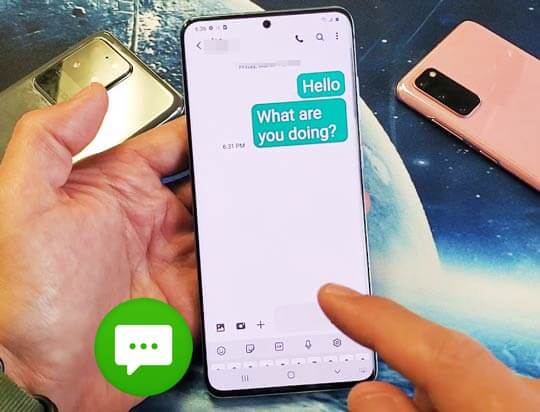 Part 1: How to Send Text to Multiple Contacts on Android
How to send mass text individually on Android? If you want to send mass text without group message using Android phone, there is no shortcut but to send the text to each contact one by one or use a third-party messaging app. However, if you want to learn how to send a mass text on Android directly, you can refer to the following steps.
How to send text to multiple contacts on Android?
1. Turn on your Android phone and click Messages app.
2. Edit a message, click + icon from Recipient box and tap Contacts.
3. Check contacts you want to transfer to, press Done above and click Send icon to send text to multiple recipients from Android.
Tips: How can you easily open the lock on your Vivo smartphone? If needed, you can learn these methods.
Part 2: How to Send Text to Multiple Contacts without Group Message on Android via Samsung Messages Backup
Samsung Messages Backup is the recommended Android mass text app for you to send bulk SMS from PC using mobile. With it, you can easily send mass text without group message on Android, edit, reply, forward, copy, delete, import or export text messages directly on computer.
Besides, you can also back up and restore overall Android data on computer, including contacts, SMS, call logs, music, videos, photos, eBooks, documents, apps, etc. What's more, you can transfer files between Android devices or between Android and computer, and manage Android phone on PC, like add, delete and edit contacts, install and uninstall Android apps, import, export and delete call logs, etc. Samsung Messages Backup is just a so handy Android mass text tool which is easy to use, highly secure and fast to transfer.
Well, Samsung Messages Backup is widely compatible with all Android phones and tablets running Android 4.0 and later versions, including Samsung, Sony, LG, HTC, Huawei, Google, Motorola, ZTE, etc., such as Samsung Galaxy S23/S22/S21/S20/S10, Galaxy Tab S8/Tab S7/Tab S6/S5e/S4/S3/S2/A 2019/A/A2017/A2016/E, Galaxy Note 20/Note 10+/10/9/8, etc.
How to send a group text without showing all recipients on Android?
1. Install and launch Samsung Messages Backup on your computer, and enter in Android Assistant module from toolbox.
2. Connect your Android phone to computer via a working USB cable. Then enable USB debugging and grant permission on your Android device as prompted. After a successful connection, you will see your Android device's main information on this program as pictured below.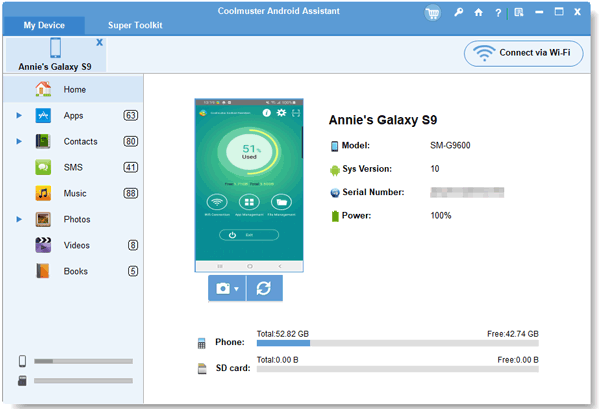 3. Send bulk SMS from PC using mobile. Select SMS from left window, click New button on the top menu of right window to open a New Messages box and type phone numbers in Recipients box or directly click Contacts behind to choose the contacts you want to send text to. After that, edit a message in the blank box and press Send to send mass text without group message on Android.
This is how to send a group text on Android without everyone responding. In this way, you will send and reply to messages very quickly.
Notes:
If you want to know how to edit contacts on PC or Mac, you can learn it here.
This article has prepared 7 viable methods on removing screen lock PIN from Android. You can take a look if you want.
Extra Bonus: An Overview of Other Third-party Apps to Send out Mass Text on Android
Some social apps can also send out mass text from Android device, for example, Google+. Here is an overview of those third-party apps, and you may want to know which one is easy to send Android mass text.
Google Hangouts
This is a communication app developed by Google company. With it, you can send messages, start free video or voice calls, as well as send emojis and location to your friends.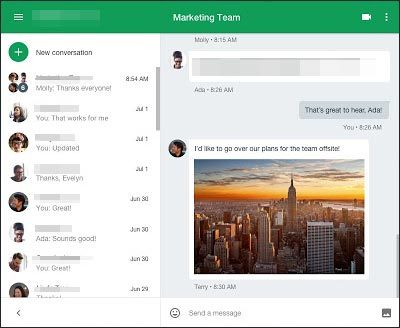 Pros:
* one person chat or 150 people Group chats.
* Send images, GIFs and emojis.
Cons:
* Topic conversation.
* Does not have Chromecast support for video streaming.
* It requires stable and fast-speed network.
* There are minor bugs from time to time.
* A Google account is a must in order to use it.
BBM
BBM, or BlackBerry Messenger, is an instant messenger and video telephony app for BlackBerry devices.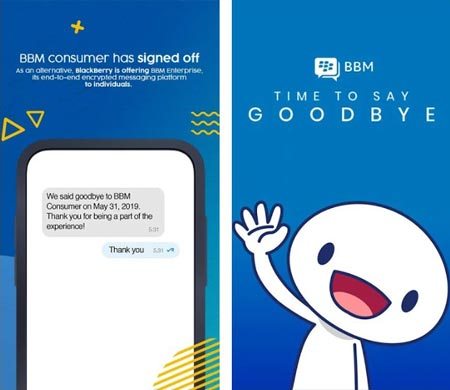 Pros:
* Group chatting.
* Internet access to 2G, 3G and 4G in some devices and Wi-Fi connection.
* Good call quality, fast texting and good QWERTY keyboard.
Cons:
* Many countries don't allow BBM.
* It takes 5 to 10 minutes to turn on after unplugging the battery, because of the security check.
* voice notes take a long time to transfer or may fail to send.
* Only pictures saved to device memory or media files can be readable by this app.
* Not completely cross-platform (WP is not supported).
* File sending limit.
You might like: Wonder how to print out text messages from Android phone? Let's see these 4 methods.
WeChat
WeChat is a multi-purpose instant messaging, social media and mobile payment app developed by Tencent, which is now a lifestyle for over 1 billion monthly active users across the world. You can chat and make calls with friends, read news and use local services.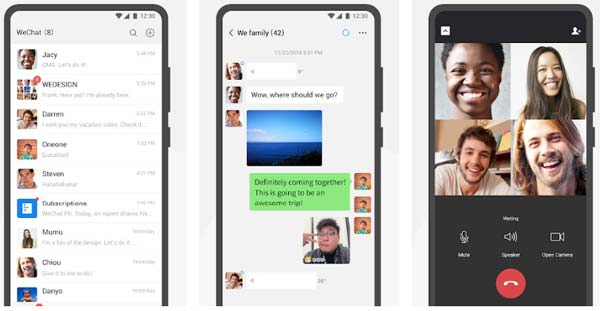 Pros:
* Make voice calls and alive chatting with multiple people at the same time.
* Simple layout and easy to use.
* A social media platform for instant text messaging, voice calls, video calls, picture messaging, sharing contact details and mobile payments.
Cons:
* Must have a working network connection.
* No clear online/offline status.
* Hard to figure out whether the receiver reads your messages or not.
* Android users cannot comment with pictures under friend's timeline.
* No post sharing feature.
Wrapping Up
Even if the message you are sending is not very important, it's polite and wise to send mass text without group message on Android. In this regard, I highly recommend you to try Samsung Messages Backup, the best Android mass text sending app, which is highly secure, fast to transfer and easy to use. And if you encounter any problem during use, feel free to leave a comment below.
Related Articles:
Android SMS Manager: How to Manage Messages on Android with 3 Practical Methods
How to Transfer Text Messages from Android to Computer in 6 Powerful Methods?
How to Transfer Text Messages from LG to Computer [Full Guide]
How to Print Out Text Messages from LG Mobile Phones? [2 Ways]
How to Manage LG Contacts, SMS, Photos on Computer/PC
How to Retrieve Deleted Text Messages from LG Cell Phone in 2023 [Solved]