Summary
Are you a great reader and like reading iBook on your iPad? If so, do you have quantities of books on your iPad? But how can you transfer iBooks from one iPad to another iPad after buying a new iPad? Maybe you have fretted about this issue for some time. Luckily, it is not difficult to solve with the current technology.
There are more and more applications for data transmission between mobile devices. As long as you find a reliable tool, you can make it without effort. So, which tools are trustworthy? Let's go ahead.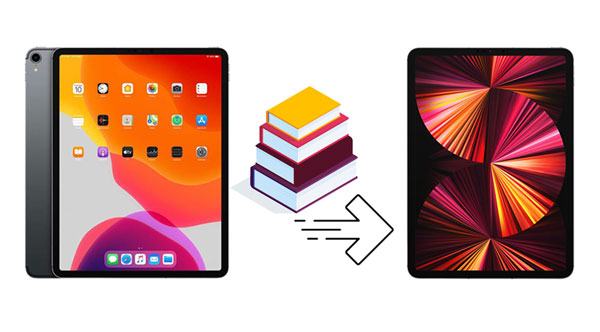 Part 1: How to Transfer iBook from iPad to Another iPad via Data Transfer Tool? [Swiftly]
This iBook transfer tool - Samsung Data Transfer, is known as a comprehensive transfer program for mobile devices, including iPad, iPhone, iPod touch, and Android devices. With it, you can copy all your iBooks to another iPad without restriction. Furthermore, it transfers data without any data loss. Of course, if you want to transfer contacts, notes, bookmarks, and calendars to your new iPad, you can also choose this software.
Key features and advantages of the iBook transfer program:
- Move books from one iPad to another without a quantitative restriction.
- Allow you to select other file types before transferring them between iOS devices.
- Work for most iOS devices, like iPad Pro, iPad Air, iPad mini, iPhone 13 Pro/13/12/11/X/8/7, etc.
- Seamlessly move data from one old iPhone to a new iPhone.
- Help you transfer photos, videos, music, contacts, and more, from iOS to Android.
Download the data transfer software below.
Guide on how to transfer books from iPad to iPad via this software:
Step 1. Install It on Your Computer
Please download and install the correct version of this transfer program on your computer.
Step 2. Connect iPads to the Computer
- Connect your iPads to your computer via their USB cables. Then the software will detect them, and require you to choose the "Trust" option on both iPads.
- The connection will be established successfully. Next, please confirm that your new iPad is in the "Destination" position. You can tap the "Flip" icon to change their locations if needed.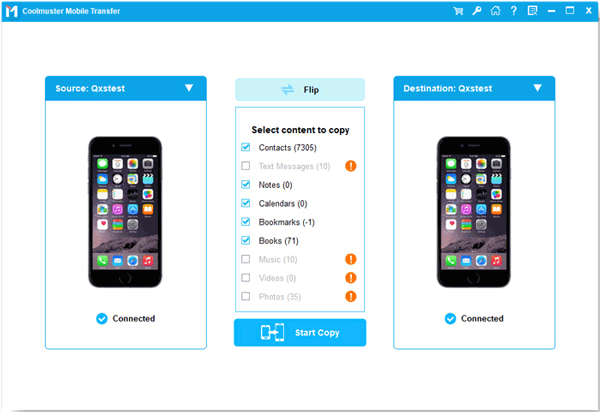 Step 3. Copy iBook from iPad to iPad
Check the "Books" option, and click the "Start Copy" icon to transfer your iBooks to the target iPad. After the process is over, you can read your iBooks on your new iPad.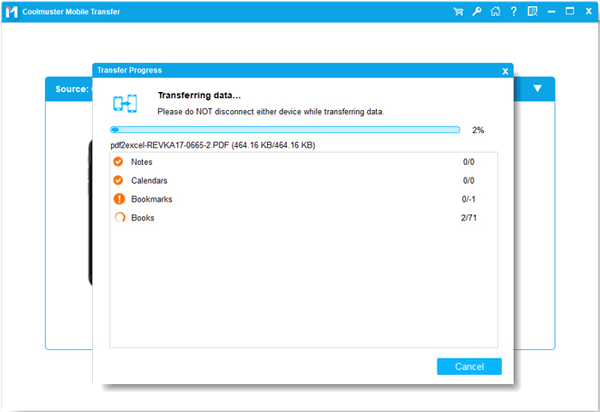 Bonus: These 3 methods can help you breezily switch an iPhone to a Google Pixel phone.
Part 2: How to Copy iBook to iPad with iCloud?
Have you run out of your iCloud storage? If not, you can sync your iBooks between your iOS devices via iCloud. This wireless way can share your books via Wi-Fi or cellular data, so you needn't use a computer to connect your iPads. But if your network is not stable, the synchronization will be slow.
Here's how to copy iBook to another iPad via iCloud:
Step 1. Turn on iCloud Drive
- Please open the Settings app on your source iPad, and tap your name > "iCloud". Then enable the "iCloud Drive" icon and the "Books" option.
- Next, return to the Settings page, click the "Books" and turn on iCloud Drive.
Step 2. Sync iBooks on Another iPad
After uploading your books from your old iPad to iCloud, you can turn on iCloud Drive on your new iPad. Then your books will appear on the device.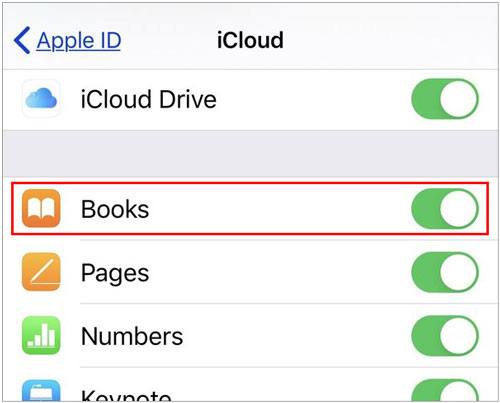 Read also: It is hassle-free to copy files from an iPad to an Android device as you know these smart tools.
Part 3: How to Transfer Books from iPad to iPad via AirDrop?
AirDrop is a practical feature on iOS devices, capable of sending files between iOS and Mac devices without a network or a wire. But it cannot share all books at a time, so you need to send your files individually.
Step 1. Switch On AirDrop
Go to the Control Center, and enable AirDrop on both iPads.
Step 2. Send Books from Your Old iPad
Run the Books app on your old device, select a book, and click the "Share" icon. Then choose the "AirDrop" > your new iPad.
Step 3. Receive Books on Your New iPad
Please tap the "Accept" option on your new iPad, and you will receive the iBooks sent from the old iPad.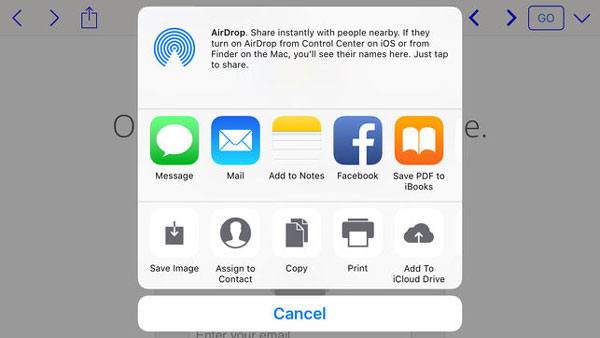 Further reading: Why do contacts fail to transfer to a new iPhone? You can find the solutions by clicking this link.
Part 4: How Do I Transfer iBooks from One iPad to Another via iBook Settings?
You can transfer your books between iPads via modifying the iBook settings, which is one of the most convenient ways to share your books. However, this approach works for your purchased books from the built-in Books app, so those books downloaded from third-party apps cannot be synced in this way.
Here's the guide on transferring books from one iPad to another via iBook settings:
Step 1. Connect to Wi-Fi
Please connect both iDevices to the same Wi-Fi network. Then go to the Settings on the old device.
Step 2. Change iBook Settings
Choose the "iBook" option, and enable the "Sync Bookmarks and Notes" and "Sync Collections" features. Then do the same things on your new iPad.
Step 3. Check Your iBooks on the New Device
Open the Books app on the new iOS device, and check if the books show up on the app.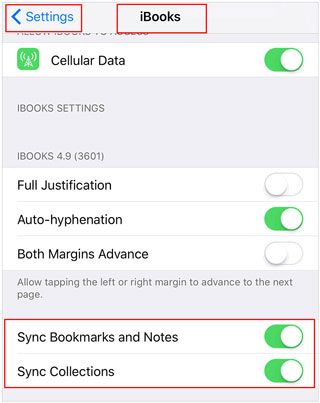 Part 5: How to Share iBooks Between iPads via Mail App?
If you want to share your iBook PDF files to another iPad, you can directly send them via email. There is no skill needed for the transfer. But please note that you can only email your PDF and EPUB files instead of your purchased books.
Tutorial on how to share iBook PDF files between iPads via email:
Step 1. Open Books App
Navigate to the Books app on your previous iPad, and click the "Collections" icon at the top left. Then choose the "PDFs" option.
Step 2. Send the Book via Email
Open the book you want to send, and tap the "Share" > "Email" icon to send the book to yourself.
Step 3. Download the File on Your New iPad
Log in to the mail account on your new iPad, and open the email. Then download the book on the device, and open it via the Book app. Now, start reading it.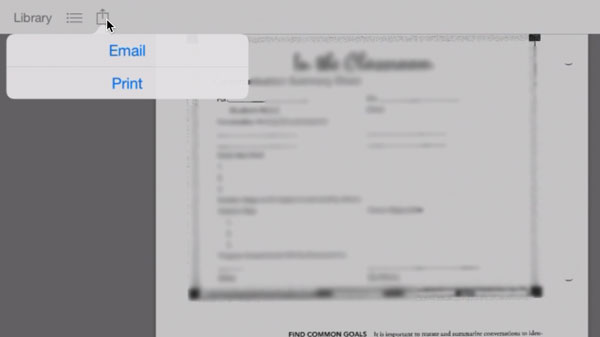 Part 6: How to Move Books from One iPad to Another via iTunes?
iTunes can certainly transfer your books from one iPad to another. Its backup and restoration feature can import your purchased books and other downloaded books to your new iPad without hassle, but it will overwrite all your data types on the target device. If you have stored some important files on the iPad, please back up these files in advance.
Here's how to import books from one iPad to another via iTunes:
Step 1. Launch iTunes
Connect your old iPad to a computer via USB, and launch iTunes on the desktop. Then iTunes will detect your device.
Step 2. Back Up iBooks to Your Computer
Click the iPhone icon and the "Summary" option, and select "This computer". Then tap the "Back Up Now" icon to transfer your iPad data to the computer, including the books.
Step 3. Restore the Books to Your New iPad
- After the backup, connect your new iPad to the computer via USB, and go to the "Summary" option. Then tap the "Restore Backup" icon to transfer the backup data to this device.
- Once restored, you can read your books on the new gadget.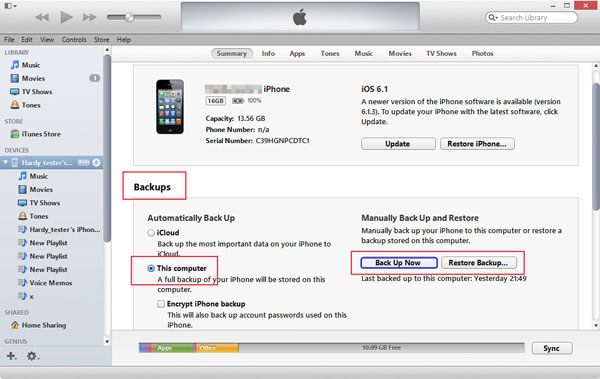 Tips: How to transfer Kindle books from an old iPad to a new iPad? You can directly sync the books to a new iPad that you purchased from Kindle by signing in with your Amazon account. That is, as long as you log in on Kindle, you can gain your books.
Conclusion
See? There are multiple effective ways to transfer iBook from one iPad to another. You can freely select one way to move your books without a hitch, especially when using the mobile transfer tool - Samsung Data Transfer. This software can copy all your books to your target iOS at once, and is helpful while you plan to move your contacts, notes, and other data.
Related Articles
How to Transfer Data from iPad to Samsung Tablet [Support Various Data Types]
How to Transfer iBooks from iPhone to iPad with 5 Hassle-free Methods
[5 Best Ways] How to Transfer Music from iPhone to Android in Ease
How to Transfer Notes from iPhone to iPhone without Hassle? Check It Out
How to Transfer Files from Android to Android in 2022?
How Do I Sync My iPhone to My iPad with 5 Reliable Methods?