Summary
"I've saved many songs on my Android phone, but I couldn't find them. Where is my music library on the Android phone?"
Smartphones have not only become integral for communication purposes but also act as a central hub for entertainment and music libraries. If you are a music lover, chances are you've recently downloaded songs on your Android. However, you may be wondering where is the saved music on the phone.
Actually, quite a few Android users have the same question. The mystery of finding the music library can leave users eager for a solution. Luckily, this guide aims to shed light on where to find saved music on an Android phone.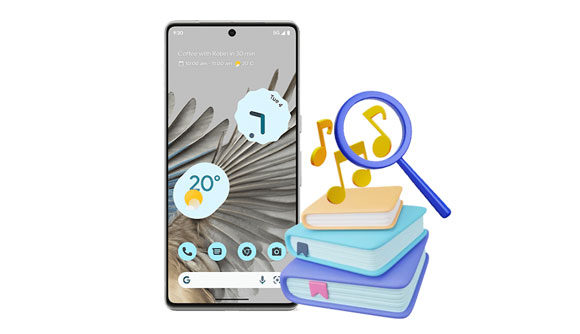 Part 1: Where Is Music Stored on Android [Downloaded from Built-in Music App]
Is it your first time buying an Android device? After acquiring the phone, you may be wondering where your music files are stored. Well, Android devices have an internal storage where all files are stored. To locate your music stored on Android, you can use a File Manager application, which is a default app on Android devices.
So, where is the Android music folder? You can access the music folder on an Android through the Files Manager app. Here are steps:
Step 1: Launch "File Manager" or "My Files" depending on the Android device you own.
Step 2: After opening the app, click on the "Internal storage" option and choose the "Music" option.
Step 3: Look for MP3 files in the subdivision folders. Then you will find the songs.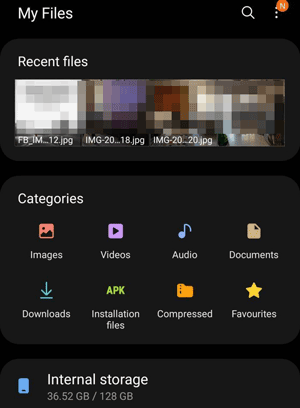 Apart from the internal storage, you can also click the "Audio" category directly, the location saving all audio files, including your music.
By the way, if you have installed an SD card on your Android phone, you can access the external storage via File Manager, and check if there are songs.
See more: Transfer Music from iPhone to iPad in 7 Amazing Ways
Part 2: Where Is My Downloaded Music on Android [Downloaded from Third-party Apps or Web]
So, where is my downloaded music on the Android phone? You may also want to locate the music files downloaded from the third-party apps or webpages. You can access these storages using the File Manager.
2.1 Find Downloaded Music from the Storage Location of Amazon Music Files
Can't find music files on Android, or music disappeared from the Android phone? Don't worry. When you download or stream music using the Amazon Music application on your Android, these audio files will be saved in a specific storage location. The exact location depends on several factors, like the storage configuration of the device and if you have the SD card inserted into the phone.
Normally. Amazon Music saves its files in internal storage or SD card.
Step 1: Open the "File Manager" application from your Android phone.
Step 2: Click "Android" > "Data" > "com.amazon.mp3" > "files" > "Music" > "Purchased". Then you will find the music files.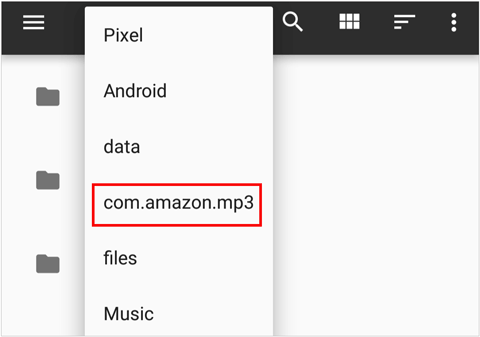 If you haven't found the music yet, they are probably hidden by the app. To find them, head to "File Manager", proceed to "Settings", and click on "Show hidden files" to show all the hidden files. Next, head to "storage/emulated/0/android/data/com.amazon.mp3/files/music".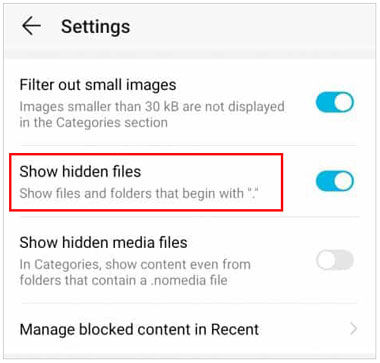 2.2 Locate Music from the Storage Location of YouTube Music Files
Where do I find my music files on Android after downloading from the YouTube Music app? To know the location of your YouTube Music files downloaded on the phone, you should know where they are stored. When you download songs from the YouTube Music application on Android, these files are saved in the application's cache folder. The folder is in the phone's internal storage.
You can get the downloaded music files from this storage path: Internal storage > Android > Data > com.google.android.apps.youtube.music > files.
2.3 Locate the Music Files Downloaded from Browser Webpages
Most of us love downloading songs from web browsers. In that case, your files will be saved in the Download folder. To access this folder, you should use the File Manager application available on the device.
Usually, these music files will be saved on Android devices in this path: Internal storage > Download > Browser. Then you can find the MP3 files that you downloaded from webpages.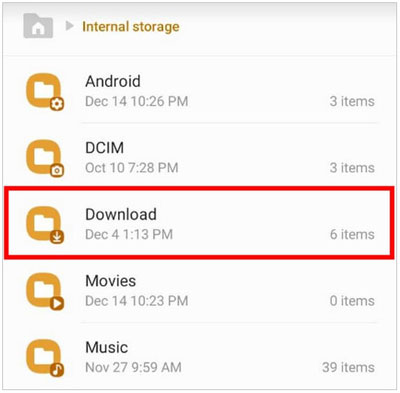 However, the download directory may be different depending on the web browser used. If you are using a third-party web browser, the download path is in the app's general settings. After locating this folder, you will see all the music and other files you've downloaded. You can copy these files or move them to your preferred location.
Read also: How can you put music files to an Android phone or tablet? Open this link if you are curious about it.
Part 3: How to View and Manage Android Music on a Computer
The best way to view and manage your Android music is to use a desktop app like Samsung Messages Backup. It can find and list all your music files on the interface. Also, you can export your Android music to your computer without hassle. It will not damage your music quality.
If you're looking for a simple and efficient way to manage your Android music, this program is definitely worth considering. You can create new music playlists, and delete the songs and folders you dislike.
At the same time, you can use it to transfer your Android photos, videos, call logs, contacts, apps, and more. It supports Android data backup and restoration as well.
Key features of this Android music manager:
- Help you find and locate your music from your Android device.
- Transfer music files from Android to a computer and vice versa.
- Select and remove unnecessary music easily.
- Add and delete playlists.
- Back up and restore all the Android files in one click.
Download the software to manage your Android music.
Check out the steps to view and manage Android music on a computer:
Step 1: Download and install the program on a Mac/Windows computer. Launch the tool and plug in your Android device to the computer using a USB cable. Enable USB debugging on the phone to establish the connection.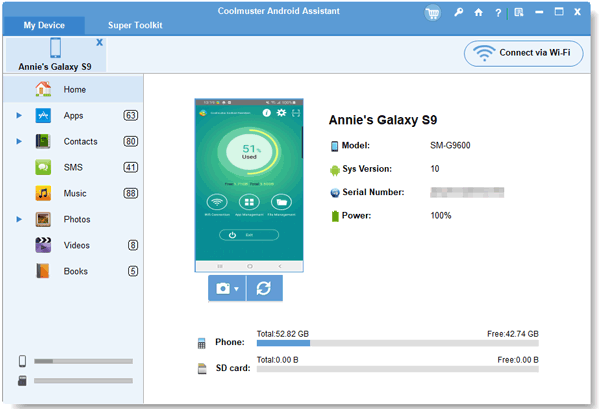 Step 2: Head to the "Music" tab, then preview the music files on your device.
Step 3: To start managing your music files, head to the menu at the top and choose the "Import", "Export", "Delete", or "Refresh" button. Besides, you can click "+" to create new playlists.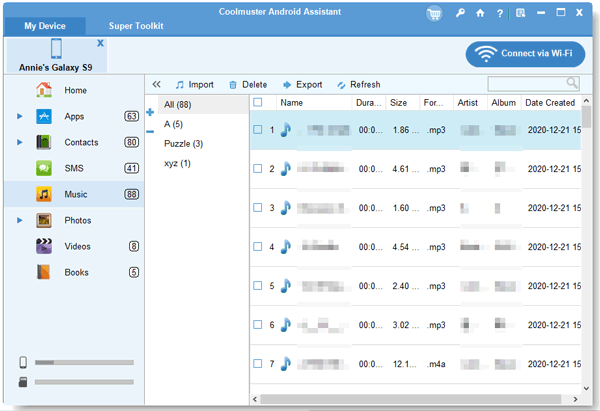 Conclusion
After transferring or downloading songs on your Android phone, you need to know where your music folder is. Even if the music files are hidden on your device, you can still find them because you learn the steps now, right? Also, you can fast locate and manage your music files on a computer using Samsung Messages Backup. This is a powerful data transmission and management tool. Download and launch it. Then you can check your music library easily.
Related Articles
Back Up Music on Android in 10 Alternative Ways? (Easy & Effective)
Transfer Music from Mac to Android -- 5 Simple Ways Enough
Useful Guide on Samsung Music Recovery | Recover Deleted Songs Easily
[Top 5 Ways] How to Transfer Music from iPhone to Android in Ease
[Updated] How to Transfer Music from iTunes to Android with 5 Useful Ways
Resolved: Where Are Texts Stored on Android Phone? [6 Practical Tips]