Summary
For a long time, Apple devices have been using Apple IDs to protect and sync files to the cloud. Similarly, it aids in validating identity and providing other necessary information. Apple uses Apple ID for Find My Network to locate Apple devices remotely when they get lost. This makes an Apple ID an indispensable service for any Apple gadget.
iPhones and iPads heavily rely on Apple ID to sync files like photos, perform iCloud backups, etc. Losing your files can be devastating and, at times, irreversible. Therefore, most people wonder how to change Apple ID without losing data. Let's find out how in this article.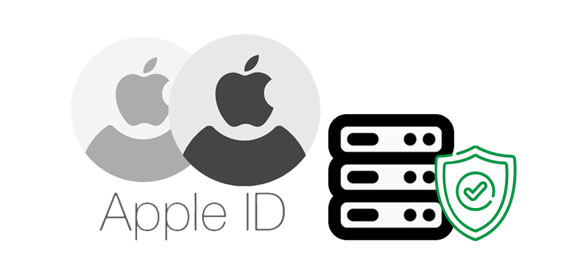 Part 1: FAQs on Changing Apple ID Without Data Loss
Q1. Can I change my Apple ID without losing everything?
Absolutely. You can change an Apple ID and retain some of your files. First, you should back up the iPhone/iPad and log out on iCloud or other services. Then set up another Apple ID when you sign out of your iCloud and merge the files.
Q2. What files will be lost when changing Apple ID?
You'll lose Apple Music subscriptions, iCloud storage plan, and apps. If you had saved files like videos and photos to the phone, they would be retained. You can keep your calendars, keychain, contacts, and Safari.
Part 2: How to Make a New Apple ID Without Losing Everything via iCloud
iCloud is a helpful service when you want to create a new Apple ID. If you always use iCloud for data backup, you can use it to change the Apple ID. You'll be asked to keep files on the phone when you turn off iCloud Syncing. In that case, you can save files on the iPhone and afterward transfer the iCloud account to iPhone/iPad with a new Apple ID. Here's how to do that:
Step 1: Start by backing up the device. Head to "Settings" on your iPhone. Click on "[Your Name]" at the top, then choose "iCloud" and "iCloud Backup". Tap on "Back Up Now".
Step 2: From there, return to the settings page, and choose "[Your Name]" again. Then find the "Sign Out" button at the bottom and click on it. Enter the old Apple ID passcode and choose to keep your files on the phone.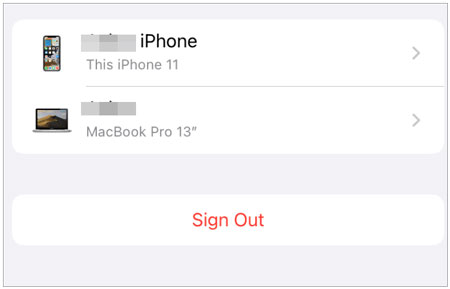 Step 3: Click on "Keep on My iPhone" option for every file category. Your data will remain on your phone even after logging out of your iCloud account.
Step 4: Please sign in with your new Apple ID by clicking "Sign Into iPhone" > "Don't have Apple ID/forgot it".
Step 5: Now create another Apple ID following the instructions on the screen. When done, merge/keep files on the iPhone or iPad.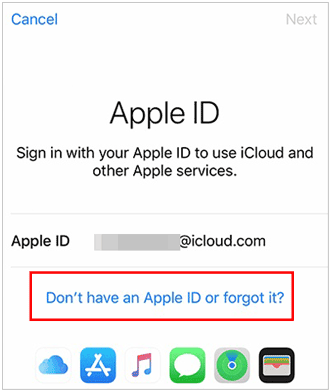 Read also: Tutorial on Switching SIM Card from Android to iPhone Seamlessly
Part 3: How to Make a New iCloud Without Losing Everything via iCloud Website
It is easy to change an Apple ID using a computer. The iCloud website makes this a seamless process. But, ensure you back up your data first before proceeding. It is a simple process of signing into your iCloud account on a web browser with your current Apple ID credentials and choosing the files you want to save. Check the steps below:
Step 1: Open a web browser on your computer and visit the iCloud website. Sign into your iCloud account using the current Apple ID.
Step 2: Choose every option and preview the available content. Select the files to back up.
Step 3: Save the files you selected to the computer. Wait for the process to complete, then log out of old Apple ID.
Step 4: Now log into the iCloud web using the new Apple ID. Upload the data to the new iCloud account.

Further reading: Read this guide if you want to transfer your contacts from one Apple ID to another. It will show you the detailed steps.
Part 4: How to Make a New iCloud Account Without Losing Everything via Apple's Manage Apple ID Page
If you do not have the email address of your old Apple ID account, you can still change the account by going to Apple's Manage Apple ID page. The best part is that you will retain access to contacts, purchases, and other account information. Remember to switch the new account with the new Apple ID email. Here's how to create a new Apple ID without losing everything through Apple's system:
Step 1: Open your laptop and head to appleid.apple.com. Log into your account with the old Apple ID. Choose "Apple ID" from the "Sign In & Security" section.
Step 2: Type in the email you want to use for the newly created Apple ID and hit on "Change Apple ID".
Step 3: Check the code to verify your email and enter it when prompted. Sign out of your old Apple ID on all the connected devices and log in using another Apple ID.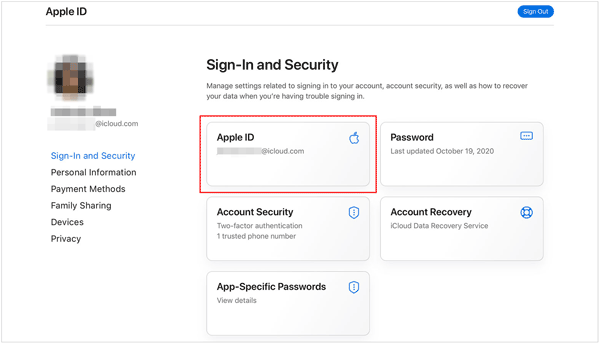 Part 5: How to Change an Apple ID via App Store
Changing an Apple ID can also be done from the Apple Store in your device's settings. You can do that by first logging out of old Apple ID then entering the other Apple ID. Here's how:
Step 1: Launch the "Settings" application, then scroll through options to choose "iTunes and Apple Store".
Step 2: From the Store Page, locate "Apple ID" at the top, then tap on it.
Step 3: You'll see the Apple ID management window popping up. Choose the "Sign Out" option to sign out of your current Apple ID.
Step 4: After that, sign into your Apple ID. Go to "Settings" and tap on your profile. Now enter credentials for the new Apple ID to log in.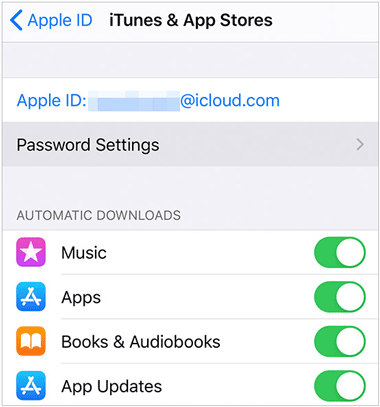 See more: Seamless Migration: Transfer Data from One Apple ID to Another
Part 6: How to Transfer Data from One iOS to Another Without Data Loss
For folks doubtful of losing their file while changing Apple IDs, we advise transferring files to another iOS device first with the mobile data transfer tool - Samsung Data Transfer. This software is a decent program you can rely on. It allows you to transfer iOS files to another iPhone or iPad without a hassle, such as contacts, calendars, notes, safari bookmarks, and books.
Besides, it supports Android devices too. You can transfer different files from iPhone to Android and vice versa. Thus, even though Apple IDs or OSes are different, you will not lose your data anymore.
Download this data transfer software.
Below are steps to move files from iOS to iOS without data loss:
Step 1: Download, install, and launch this transfer program on a computer and enter the "Mobile Transfer" module. Connect your iOS devices to the computer with USB cables. Click "Trust" when asked if you trust your computer.
Step 2: Make sure the device is correctly positioned. Choose the files you wish to migrate from the interface.
Step 3: After that, click "Start Copy", and your data will be quickly transferred to your target device without data loss.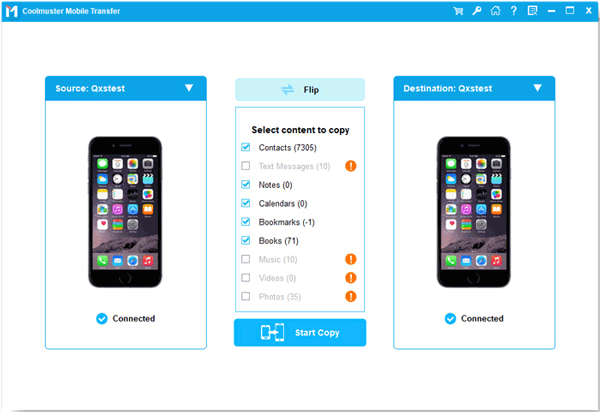 Learn more: Find Out How Long to Transfer iPhone to iPhone to Save You Time
Extra Tip: Why Change an Apple ID
People have different reasons for changing Apple IDs, and below are the most common:
Security reasons: If you suspect your Apple ID has been compromised or an unauthorized person can access it, you may want to change it to safeguard your personal information.
Email change: Maybe you are using a shared Apple ID, but now you want to use your own. Also, if the email associated with your Apple ID is no longer in use, you might need to change the Apple ID.
Privacy: You may also need to change the Apple ID to maintain privacy, particularly if you want to remove your real name or personal information from your digital activities.
Switch accounts: You may also want to change an Apple ID when you change countries or regions and want to use a local Apple ID or wish to create a new account.
Remember, changing an Apple ID won't lead to data loss. If you don't use the email associated with your Apple ID, you may change it and not lose access to contacts, purchases, and other account information. But, when you create a new Apple ID, you will eventually start over and lose all data purchased with that particular ID.
Conclusion
This passage has illustrated possible ways to separate Apple ID accounts without losing data. With these steps, you will effortlessly create a new Apple ID without putting your files at risk. We recommend using this transfer software - Samsung Data Transfer to transfer data from one iOS device to another. It is an efficient tool to move your files safely.
Related Articles
Send Videos from iPhone to iPhone with These Expert Tips
Transfer Files from iPhone to Android via Bluetooth - 6 Alternative Ways
Read Text Messages Online for iPhone and Android [Hassle-free Guide]
Sync Apps from iPhone to iPad in 3 Practical Ways [Proven Guide]
How to Transfer Photos from iPhone to Flash Drive | No Quality Damage
How to Transfer Photos from iPhone to SD Card Easily [5 Proven Ways]