Summary
The calendar is among the important things found in our phones. It helps us check dates, plan schedules, and note down some essential things we wish to do or have done. When switching to a new Samsung phone, you may want to transfer your calendar. But, is it possible to export the Samsung calendar?
If you always use an offline calendar but wish to have it in Google, exporting it is a good option. When you decide to switch from one gadget to another, it's ideal to bring your data with you. Under normal circumstances, the process is often easy and quick, but only if you are familiar with the procedures.
Nonetheless, it is possible to export your Samsung calendar. With the help of this guide, you can get 3 effective ways to transfer your calendar on Samsung, and complete it step by step.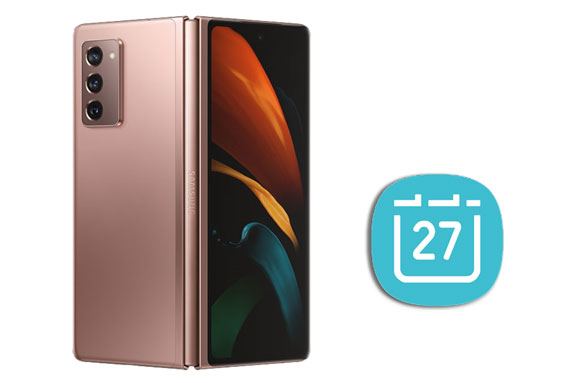 Part 1: How to Export Samsung Calendar to Computer with Android Phone Backup
One of the great ways to export a Samsung calendar to the computer is through Android backup software. This is the best software to use if you are stuck in exporting the Samsung calendar. The best thing about this software is that it is easy to use and saves you the hassle of figuring out the complicated process.
It is effective and has many features that simplify the exporting procedure. It doesn't matter the events on the calendar; this tool does everything for you in just one click. Therefore, if you want to easily transfer your Samsung calendar to a computer, this backup software is your sure tool. After transferring, you can also view your calendar notes on your computer.
Download the Android phone backup program for free below.
Here is a step by step process on how to export Samsung calendar using this Samsung calendar backup software:
Step 1. Download and Install the software
Download and install the backup software on your computer. After that, launch the program to choose "Phone Backup" option on the interface.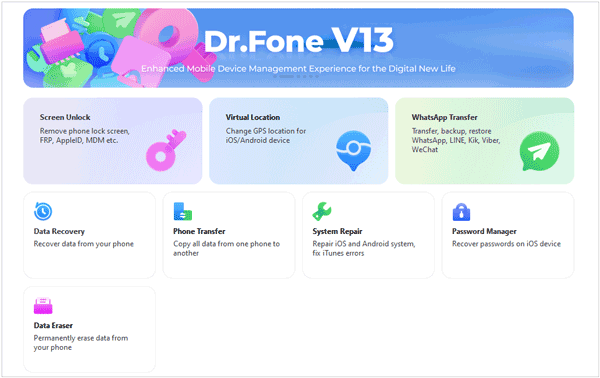 Step 2. Connect Samsung Device to Computer
Connect your Samsung phone/tablet to the computer via a USB cable, and enable USB debugging on the mobile device. Then you will establish the connection.
Step 3. Swiftly Export Samsung Calendar to Computer
Tap the "Backup" option, and select the "Calendar" category.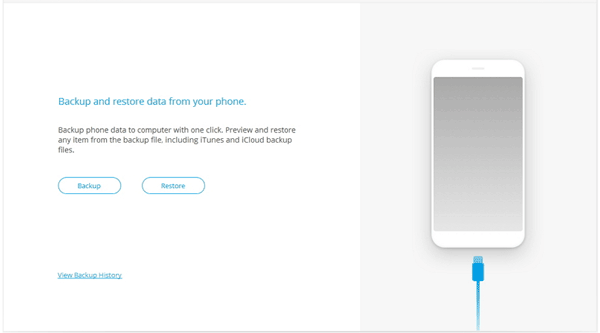 Then click the "Backup" icon at the bottom right to save your calendar to your computer.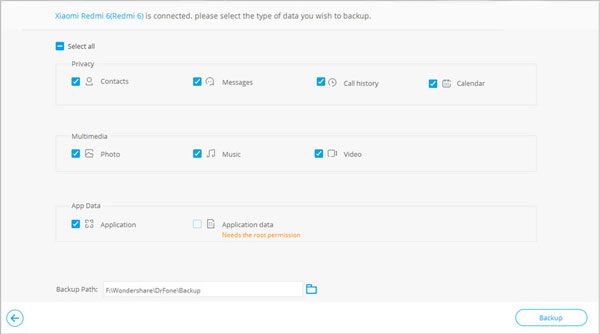 Tips: Want to transfer the calendar to a new Samsung phone? In this case, you can tap the link the new phone to the computer, and tap the "Restore" icon to import the backup calendar to the new Samsung device.
Part 2: How to Import Samsung Calendar to Google Calendar with Google Account
Another amazing way to import a Samsung calendar to Google Calendar is by using a Google account. However, this is only possible if you have signed up your device with a Google account. Just make sure you don't run out of cloud space. Exporting any data will be very easy if you already have your Google account, exporting any data will be very easy.
However, if you use Calendar S planner, you must use a third-party app known as iCal Import/Export CalDAV. Therefore, you have to install the app first before proceeding. This app will effectively assist you in the transfer process. Follow the below steps to import Samsung calendar to Google Calendar with Google account:
Step 1. Launch the iCal Import/Export CalDAV app on the phone and click the "Export" feature.
Step 2. Click on the "Email" menu to choose how to receive the ICS file. Then type in the file name and click the "Start Export" icon.
Step 3. A confirmation will be sent that your exporting procedure is finished with the calendar entries saved.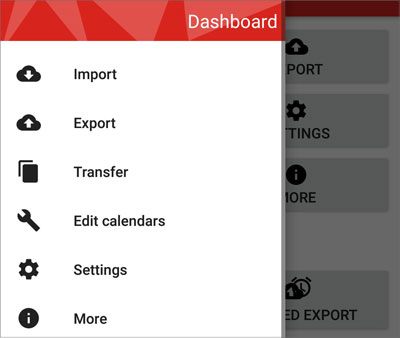 After that, transfer the file to the computer using a working USB cable. After the ICS file has been copied to the computer, follow the below steps to import it to your Google account.
Step 1. Log into your Google Calendar, click on the drop-down arrow next to the "Other Calendars" icon, and choose the "Import" option from the list.
Step 2. After the Import Window has opened, tap the "Select file from your computer" icon to choose your ICS file on the computer and tap the "Import" icon. After importing the file to the Google Calendar, you should sign in to your Android device and sync the calendar to your device.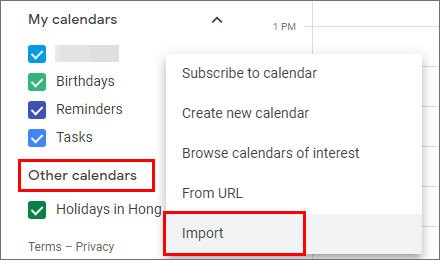 Read also: Deleted an important SMS on your Samsung phone? These 4 easy and dependable methods can help you retrieve your deleted SMS on Samsung with ease.
Part 3: How to Transfer Calendar to New Samsung Phone with Samsung Smart Switch
Samsung Smart Switch is also another good way of transferring calendar to a new Samsung phone. This tool can help you move your calendar to your other Samsung device hassle-free. Besides, you can also use it to send songs and other media files simultaneously. The good thing is that it provides cable as well as wireless connections. Here are the steps to transfer calendar to a new Samsung phone:
Step 1. Launch the Samsung Smart Switch App
Launch the app on both Samsung devices. After that, tap "Send data" option on the sender phone and click "Receive data" option on the receiver phone.
Step 2. Make the Connection Between the Two Phones
To ensure the phones are connected, click the "Cable" option on both devices. You can use an OTG adaptor and data cable to link the devices.
Step 3. Choose and Send Calendar
You may choose the "Calendar" option on the "Choose what to bring" screen. Tap the "Transfer" button on your new Samsung phone and the "Copy" button on the old Samsung phone. After that, the app will send your calendar to the new Samsung phone.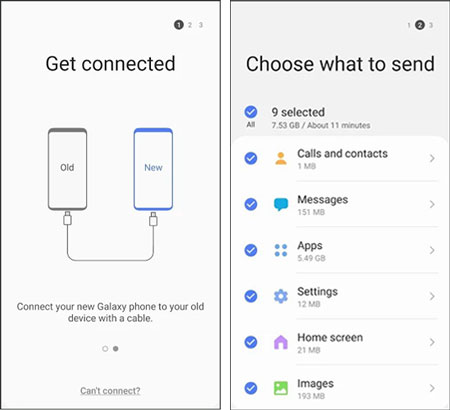 You might like: Searching for a powerful alternative to Samsung Smart Switch? If so, you can get some useful information from this article.
Conclusion
Transferring the Samsung calendar is not as hard as it sounds. In fact, it's easy once you know how to go about it. And this guide has provided you with easy ways to export Samsung. You can have a try! If you want to copy your calendar in 1 click, please try this Android backup software. It can fast back up your Samsung calendar to a computer, and restore the calendar to any Android device.
Related Articles
Samsung Contacts Recovery - How to Recover Deleted Contacts from My Samsung Galaxy Phone?
Deftly Transfer Data from Samsung to Sony Xperia Like A Pro [4 Dependable Ways]
Transfer iPhone to Samsung S20 with 5 Hassle-free Methods [Easy and Safe]
How to Recover Photos from Secure Folder on Samsung | Effective Skills
Fixed: Why Samsung Cloud Backup Failed? And How to Fix It without Hassle?
How to Back Up Note 8 without Effort? Get Help with These 5 Useful Ways