Summary
Founded in 1984, Lenovo has developed for more than decades. Since it entered the Android market in 2011, more and more people have become Lenovo users, so do I. Up to now, I have used my phone for 3 years. Because of too much data on my phone, I have tried multiple methods of Lenovo mobile backup to PC and get the conclusion at last.
To share my successful experience, I wrote this post. What assists me to keep my data from losing and release the storage space of my Lenovo phone is assembled in the following. If you are distressed about the same thing, welcome to come and read this post.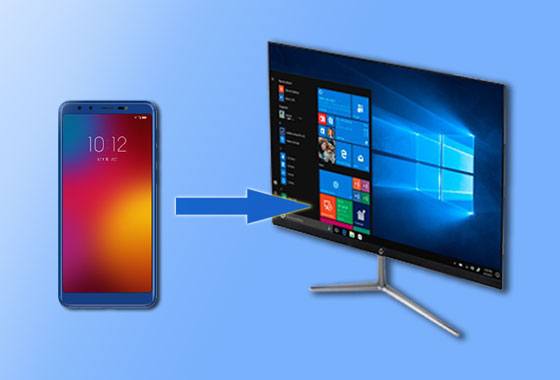 Part 1: How to Back Up Lenovo Mobile Phone to PC with the Data Manager
This Lenovo phone backup software - Samsung Backup and Restore, is the most efficient I found because it can back up all my data from the phone to the PC in simple steps. And it supports at least 8 main data types from the mobile phone, which means it can transfer all the important data at once.
Next, You can see the key features below.
Key features of the data manager:
- Transfer contacts, SMS, photos, music, videos, documents, apps, and call logs from the Lenovo phone to the computer.
- Restore the backup files from the PC to the Lenovo phone.
- Selectively transfer data by category on the interface.
- Two connections available: USB and WiFi.
- User-friendly interfaces make backup easier.
What's more, it's compatible with Android OS 4.0 and upper, so it works with Lenovo Legion Phone Duel/Z6 Pro/Z5s/K10/K9/K8/S5/A6, OPPO Reno 4/Reno 3 Pro/Reno2 F/Reno2 Z, Samsung Galaxy S20/S10/S9/S8, Huawei, OPPO, ZTE, Motorola, Sony, HTC, Google, OnePlus, etc.
Download the Android Messages Manager for free below.
Here's how to connect the Lenovo phone to the PC for backup:
Step 1. Download and Install the Software
For starter, please download and install this Lenovo backup manager on your computer.
Step 2. Connect the Phone to PC
Next, connect your Lenovo phone to the PC with a USB cable and enable USB debugging. The software will recognize your phone, and you will see the interface as follow.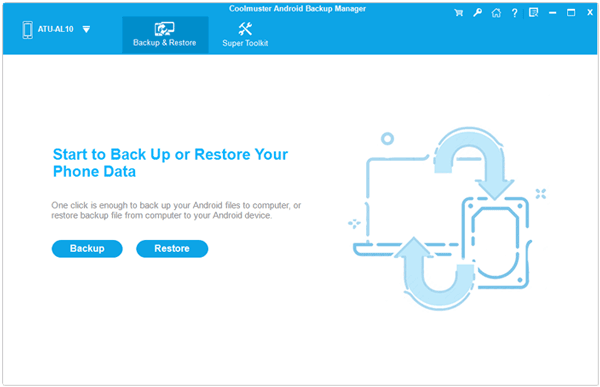 Step 3. Back Up Lenovo to Computer
To back up your Lenovo to the computer, you need to tap on the "Backup" option. Then you can tick the desired data types off, and click the "Back Up" button to initiate the procedure.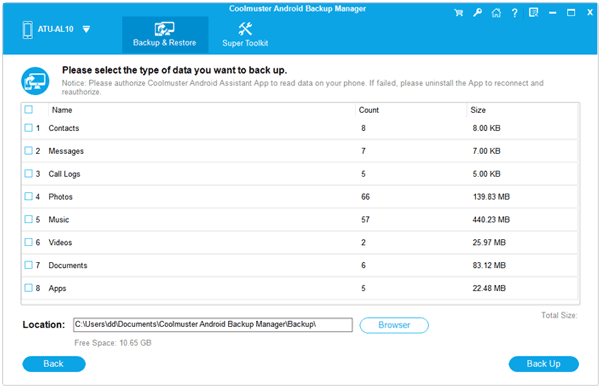 Check if you need: How to transfer music from Android to Android? You can fix it with these 5 ways.
Part 2: How to Back Up Lenovo Phone to PC with AutoPlay
AutoPlay, a built-in feature on Windows computer, can transfer pictures, music, videos, and other documents from the mobile phone to the computer. Therefore, you can back up your Lenovo phone using AutoPlay, with a USB cable.
Steps on how to back up Lenovo mobile phone to PC with AutoPlay:
Step 1. Connect A USB Cable to PC and Cell Phone
Please unlock your smartphone in advance and connect it to the PC via a USB cable.
Step 2. Set Up Both Devices
Next, choose the "MTP" option on your phone. As the AutoPlay window comes up, select the "Open device to view files using Windows Explorer" option on the computer.
Step 3. Transfer Files from Lenovo to Windows PC
After that, navigate to the folder where you want to back up the files, and then copy and paste them to the computer. When the transfer is over, you can disconnect your phone and the USB cable.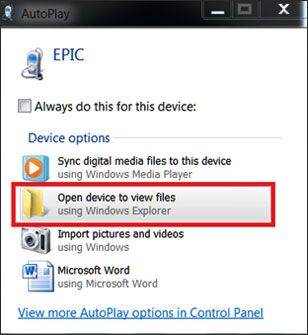 Read also: To back up and restore Android devices without trouble, there are 5 approaches in this post for your inference.
Part 3: How to Do Lenovo Phone Backup to PC Using Google Account
With the help of a Google account, you can achieve the Lenovo phone backup without effort. In this way, you can automatically back up your media files, settings, and other types of data. What's more, there is 15 GB for free on your Google account, and it allows you to upgrade your cloud space whenever you want.
Here's how do I back up my Lenovo phone to PC via Google account:
Step 1. Open the Settings App
Please find and open the Settings app on the mobile phone and scroll down the screen to select the "Backup & reset" option.
Step 2. Add the Google Account
Next, switch on the "Back up my data" icon and click the "Backup account" feature. Then you can click your existing account or add a new account on the screen.
Step 3. Synchronise Data to Google
Go back to the Settings menu and click the "Accounts" > "Google" option, and select your account here. Now, tap on the "Menu" > "Sync now" icon. Your data will be synced to your Google account.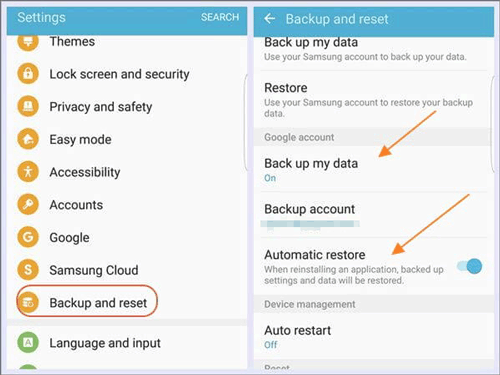 Further reading: Wonder how to restore deleted data on the Android internal memory? These 3 methods might give you a favor.
Part 4: How to Transfer Files from Lenovo to PC via Bluetooth
Using Bluetooth can transfer files from Lenovo to the PC wirelessly, which is convenient when you don't have a cable. However, please make sure the Bluetooth is available on your computer. On the premise of this, you can make the file transfer come true.
Tutorial on how to transfer files from Lenovo to the PC via Bluetooth:
Step 1. Enable Bluetooth on Both Devices
On the Lenovo phone, you can turn on the Bluetooth on the Settings app. To enable the Bluetooth on the computer, please click the "Start" > "Settings" > "Devices" > "Bluetooth & other devices" option.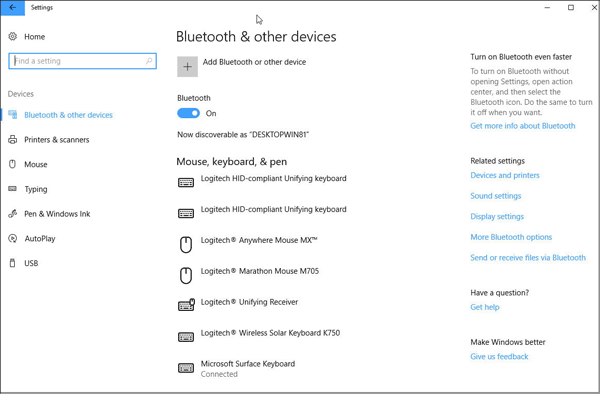 Step 2. Pair Bluetooth
Then select your device from the available devices list and tap on the "Pair" icon on the pop-up page to confirm the pairing.
Step 3. Transfer Files to PC for Backup
Now, you can select the files on the Lenovo phone, and click the "Share" > "Bluetooth" option to transfer the selected files to the PC for backup.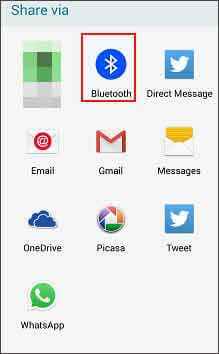 Conclusion
If you are aware of the importance of Lenovo mobile back up to PC, why not have a try with these ways mentioned above? Furthermore, this backup software - Samsung Backup and Restore, can help you fulfill the backup breezily. Last but not least, please feel free to drop a line in the comments and have a discussion with us.
Related Articles
Wonder How to Back Up Android to Mac? Here Are 5 Ideal Answers!
6 Ways to Transfer Files from Android to PC via WiFi [Full Guide]
How to Transfer Apps from Android to Another Android?
[Incredibly Easy] Recover Deleted Photos on Android with 3 Effective Methods
How to Transfer Text Messages from Android to Computer in 7 Powerful Methods?
[Best Guide] How to Delete Photos from Android Phone Permanently in 4 Ways