Summary
Have you been locked out of your OPPO phone because you completely forgot the pattern? We have noticed that many people easily forget their lock screen password after setting up a new password. But it doesn't matter now. We'll talk about OPPO A3s pattern unlock tools today.
If you also fret about this, you can get help from these solutions. They're helpful in removing your pattern lock and other types of locks.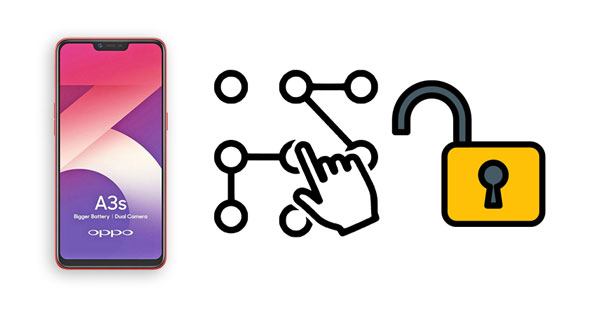 Part 1: OPPO A3s Pattern Unlock Tool – Find My Device
Google Find My Device, its most powerful feature is to find lost Android devices via Google accounts. Simultaneously, it is also an OPPO A3s pattern lock remove tool. Therefore, you can use it to unlock the OPPO screen lock. One thing you have to know is that you will lose all your data on the OPPO phone after erasing.
Unlock OPPO A3s pattern online via Find My Device:
Step 1. Go to Find My Device
Make sure your locked OPPO phone is attached to your Google account and connected to a network. Then open the Find My Device website on a computer, and log in with the Google account signed in on the phone.
Step 2. Choose the Erase Device Option
After signing in, please select your OPPO A3s device, and tap on the "ERASE DEVICE" feature.
Step 3: Remove the Pattern Lock from OPPO
Type your Google account and password again if prompted. Next, click the "Erase" icon to start the unlocking process. Once done, the pattern lock will be removed, and you can access your OPPO A3s directly.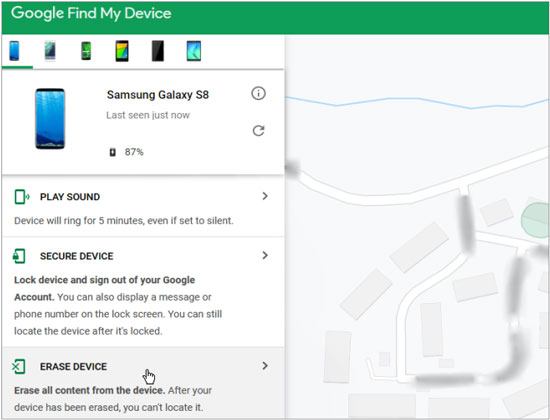 Learn more: These 5 ways will unlock OPPO phones without a password. Let's take a look at them.
Part 2: OPPO A3s Pattern Lock Remove Tool – Google Security Questions
Did you set up security questions for your Google account? If yes, and you added this account to your OPPO mobile phone, you can unlock the OPPO A3s pattern or password by answering those questions. However, this way is invalid on some old Android phones. If you cannot see the "Forgot pattern" icon on your phone, please pass this way.
Remove the pattern lock on OPPO A3s via security questions:
Step 1. Type Wrong Pattern
Please unlock your OPPO smartphone with the wrong pattern several times. Then you can get the "Forgot pattern" icon on the screen, and click it.
Step 2. Select the Answer Questions Option
Tap on "Answer question" to browse your security questions. Then answer them one by one.
Step 3. Unlock OPPO and Set a New PIN or Pattern
You will unlock your cell phone if you answer all questions correctly. Next, it will require you to set a new pattern or PIN for your phone. Now, please keep the new password in your mind.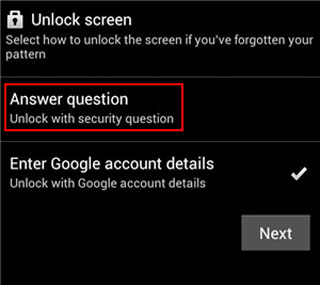 Read also: How to back up your OPPO contacts to a computer without a hitch? You might need this guide.
Part 3: OPPO A3s Unlock Way – Hard Reset
If you don't mind losing your data, you can also try this unlock way - hard reset, for your OPPO A3s. You will not need any account or apps. Only one request is to charge your OPPO phone at least 50% battery. It's easy, right?
Hard reset OPPO A3s to remove the PIN lock:
Step 1. Power Off the OPPO Phone
Check if the battery is more than 50%, and turn off your OPPO phone by pressing the "Side" icon for about 20 seconds.
Step 2. Get Into the Recovery Mode
Press and hold the "Volume Down" and "Side" buttons till the OPPO logo shows up on the screen. Then your phone is in recovery mode.
Step 3. Reset Your OPPO Phone Pattern Lock
Use the volume keys to choose the "Wipe data/factory reset" option, and press the "Side" key for confirmation. Then choose "Yes" to go on. You can reboot your device after the reset is over, and the lock will be gone.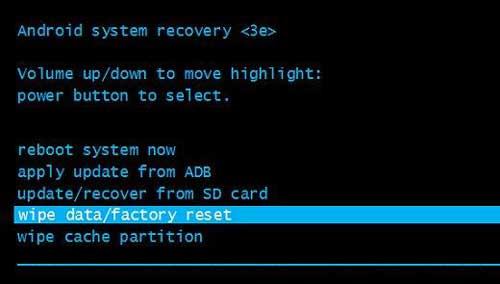 Further reading: Want to move all data from OPPO to Vivo? Fortunately, it is viable because there are useful ways in this post.
Part 4: OPPO A3s Pattern Lock Solution – MSM Download Tool
Have you heard of the MSM Download Tool? It is for OPPO and Vivo users to flash their mobile phones. Besides, it can be used to remove device locks when you forget your pattern. However, this OPPO A3s pattern lock solution is a little complicated.
Unlock OPPO A3s pattern lock via MSM Download Tool:
Step 1. Download MSM Download Tool
Please download this tool on your computer first, and extract files from the package. Then copy all the files from the "flash-tool" folder, and paste them to the "flash file" folder.
Step 2. Launch MSM Download Tool
- Find and launch the "MSMDownload.exe" file as administrator. Then you will be asked to sign in with your username and password. If you don't have purchased the premium license, you can try to search for one on the internet.
- After logging in, click "Start All" to get the list of firmware files, and wait for the tool to verify your PC memory checksum. Then connect your OPPO phone to the computer via a USB cable, and press "Volume Down" and "Power" for booting.
Step 3. Unlock OPPO A3s Password
- Go to "Start" > "Device Manager", and you will see the "Qualcomm HS-USB QDLoader 9008 port" option will appear under the "Ports" option. Then the tool will detect your device in the "ELT Mode" and begin flashing.
- Please wait for the flashing patiently, and the password will be eliminated.

See also: You can copy your iPhone data to OPPO as well. Want to check it out?
Part 5: OPPO A3s Password Unlock Tool – Android Screen Unlock (Comprehensive)
Luckily, you can choose a comprehensive solution to remove OPPO A3s pattern, password, PIN, or fingerprint. It is Android Unlock, a powerful and user-friendly desktop app. With it, you can remove your lock from OPPO with a few clicks, There is no skill needed, and it can work for many Android devices.
In addition to OPPO A3s, this program can surely unlock other Android devices without an effort, such as OPPO Reno 7/Reno 6/Reno 5/Reno 4, OPPO Find X5/Find X3/Find X2, OPPO A94/A74/A54/A35, Samsung, Honor, Xiaomi, ZTE, and more.
Download this OPPO A3s PIN unlock tool below.

Here's how to unlock the OPPO A3s lock screen with this software:
Step 1. Choose Screen Unlock
After downloading the software on your computer, please install it, and choose the "Screen Unlock" tab from the interface.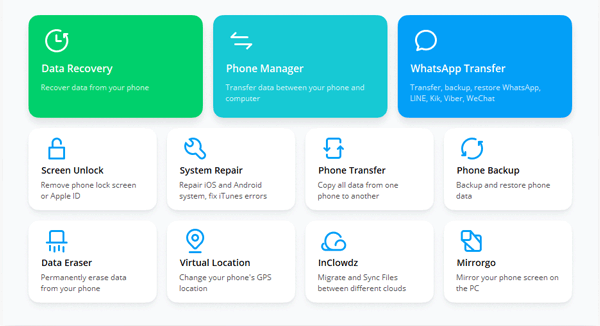 Step 2. Connect OPPO A3s to the Computer
- Tap on "Unlock Android Screen" and connect your OPPO phone to the computer via a data cable.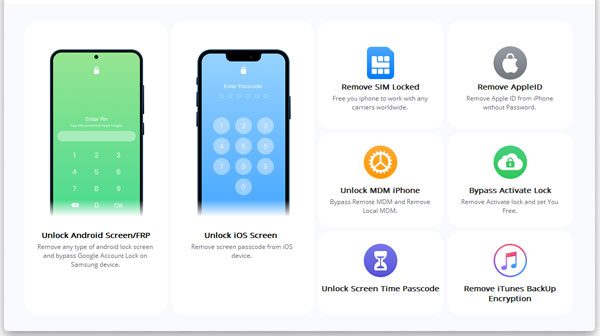 - Then select the brand, name, and model of your phone on the interface, and tap "Next".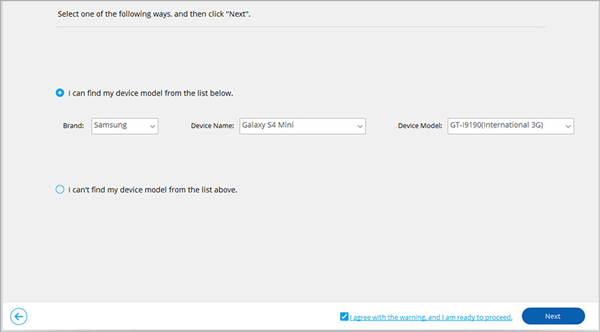 Step 3. Fast Unlock OPPO A3s
Follow the guide to boot your OPPO phone into the Download Mode. Next, tap the "Remove Now" icon to unlock your smartphone.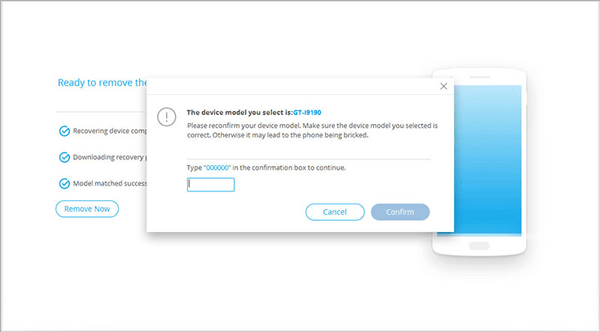 Tips: By the way, if you cannot find your phone from the list, you can check the "I can't find my device model from the list above" option, and tap "Next". Then the software will prepare for lock screen removal.
Bonus: How to Turn Off OPPO A3s Screen Lock via Settings
Want to turn off the lock screen on OPPO A3s? It's easy, and you can make it via the Settings app.
Please run the Settings app, and choose "Fingerprint, Face & Passcode" > "Lock Screen Password".
Then tap the "Turn Off Password" > "Turn Off" icon, and type your current pattern or passcode for confirmation.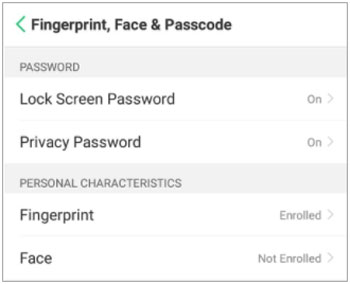 Bottom Line
These 5 excellent OPPO A3s pattern unlock tools are all shown above now. So, what do you think of them? Anyway, they are useful and trustworthy. But if you want the simplest tool, you'd better choose the Android Screen Unlock program, since only this software can unlock your phone unconditionally.
Related Articles
Take OPPO Contact Backup with 5 Practical Tips [Worth Reading]
OPPO File Transfer: How to Transfer File from OPPO Mobile to PC? (Top 7 Ways)
[Solved] How to Get into a Locked Phone with 5 Detailed Ways
Clean Junk Files on Android with 5 Easy Methods [Newest]
How to Transfer Files from Android to Android with Original Quality?
[Fast Transfer] How to Transfer Your Photos from iPhone to Android Effectively?