Summary
Abundant accidents could make your phone dead. If you cannot deal with it well, you would lose the data from the dead phone permanently. Luckily, we discovered 3 effective solutions that you can recover data from dead phone. After testing, we share these approaches here with you.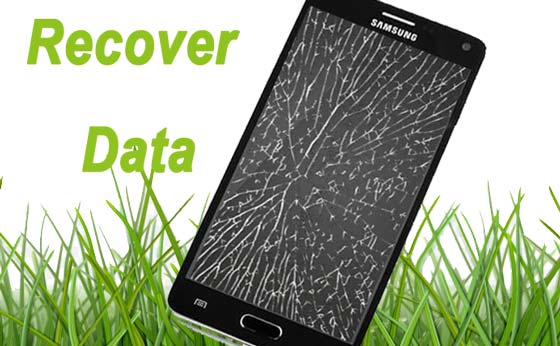 Tips: Actually, backing up your phone regularly can avoid losing data from your dead phone suddenly. Therefore, to back up Android data on computer is a nice method that you can get the files back at any time.
Part 1: How to Recover Data from Dead Phone's Internal Memory with Dead Android File Recovery
This Dead phone data recovery tool can extract the data from the dead phone, including the contacts, call history, photos, WhatsApp, and so on. With it, no matter what happened to your Android phone, you can do data recovery from dead phone without any hassle.
Hallmarks and highlights of this data recovery app for dead phone:
- Fix your Android phone when it encountered the virus attack, system crash, black screen, frozen, drowned, etc.
- Easy to use and without any ads on the interface.
- Access internal memory of dead phone to extract the contacts, call logs, pictures, videos and other documents from the dead phone for recovery.
- Compatible with Samsung Galaxy Note 5/4/3, Samsung Galaxy S6/S5/S4, and Samsung Galaxy Tab Pro 10.1.
Download the data recovery software for free below.

Guide on how to recover data from dead phone's internal memory:
Step 1: Download Dead Phone Recovery
First of all, download this dead phone recovery on your computer, and then install it.
Step 2: Link Android to Computer
- Then run the program and link your Android phone to the computer. Next, choose the "Broken Android Data Extraction" option on the left, and click the "Start" icon. Then you need to select your device name and its model.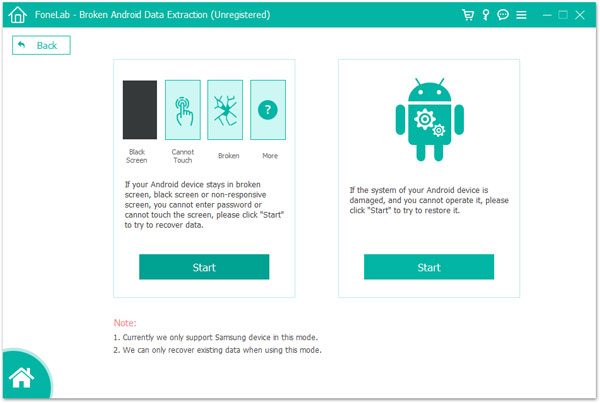 - Next, you can follow the guide on the interface and tap on the "Start" button.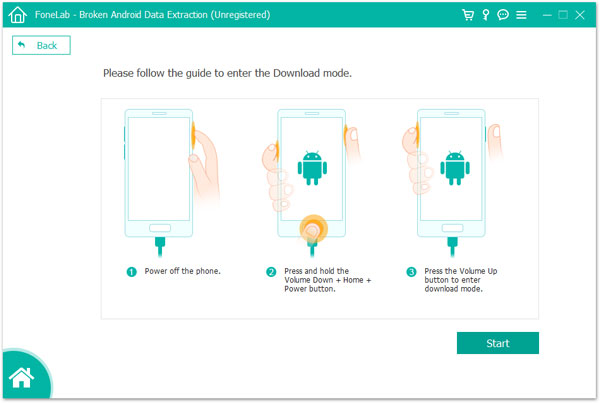 Step 3: Recover Data from Dead Android Phone's Internal Memory
The software will scan the data from your dead Android phone quickly, and then you can select the files which you want to recover on the page. Finally, hit on the "Recover" icon and your files will be retrieved fast.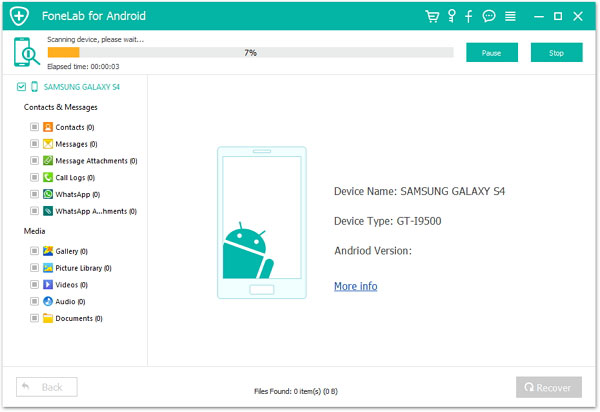 Bonus: Searching for the best contact recovery software for Android? Take it easy. Here are 8 excellent tips for your choice.
Part 2: How to Get Files Off a Dead Phone Using Chip-Off Data Recovery
Getting data off dead phone is not an easy thing. Besides using the professional recovery program, you can use the chip-of data recovery way, which means that you need to dismantle your chips from the dead Android phone. Because it is a little complicated than the previous method, please read the tutorial below with patience.
Tutorial on how to get files off a dead phone using chip-off recovery:
Step 1: Take the Dead Phone Apart
Please remove the screws and take the panel apart in advance. Then you can see the board of the underside, and please take off it. Next, you will see the memory chip which stores your Android files.
Step 2: Remove Memory Chip with Hot Air
Next. preheat the printer circuit board to soften the underfill. After that, use the preheater's top hot air and add the flux around the edges of the chip to melt the underfill. Then you can remove the chip from the logic board with a tweezer and a sharp blade.
Step 3: Clean the Memory Chip
Now you need to clean the chip with the flux, soldering iron and alcohol. Please careful and gentle with it.
Step 4: Install Chip to Socket Reader
Then you need to install your memory chip with an applicable socket reader.
Step 5: Recover Data from Dead Phone
In the end, please insert your reader to the computer and you can enter the "This PC" program. You will see your memory chip here. Go into it and you can recover your data from the chip.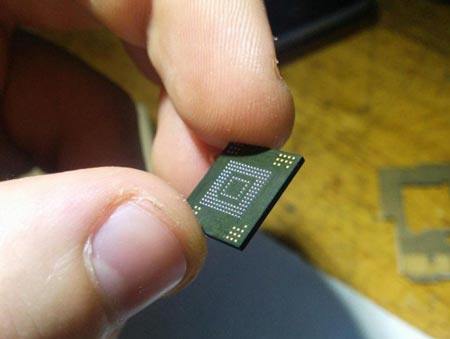 Read also: Checking out the 7 proven ways, you will recover deleted photos from Android easily.
Part 3: How to Transfer Data from a Dead Phone with Google Drive
If you have uploaded your data to Google Drive, you can solve how to transfer data from a dead phone with Google Drive without effort. This part will tell you the steps on how to recover data from dead phone using Google Drive.
Here's how to recover internal data from completely dead/powerless phone:
Step 1: Take Out SIM Card from Dead Android Phone
From the beginning, please take out your SIM card from the dead Android phone and plug it into another available phone.
Step 2: Log in with Google Drive
Please sign in with your Drive's account on the browser of the computer. If prompted, you will be required to confirm your own account with the verification code that you will receive on the available phone.
Step 3: Recover Data from Dead Phone with Google Drive
Once done, you can view your files on the computer from your Google Drive. If needed, you can download the desired files on your computer. You will recover the data from your dead phone at last.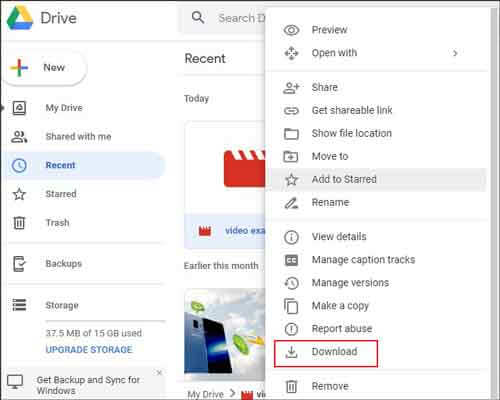 Conclusion
If the Android phone has been dead, it is a little more difficult to recover data from a dead phone than a useful phone. But this article offers you 3 practical solutions and you can try on them to solve how to get files off a dead phone. It is a pleasure that these methods could help you.
Related Articles
How to Recover Deleted Call Log in 3 Simple Solutions
How to Recover Deleted Audio Files from Android Phone Effortlessly in 2020? (Latest Guide)
[3 Ways] How to Recover Lost Screenshots on Android Phones?
How to Recover Deleted Text Messages on Android without PC [Methods & Tips]
Android SMS Manager: How to Manage Messages on Android with 3 Practical Methods
Practical Tips about Android Memory Management You Can't Miss