Summary
Have you deleted important call logs accidentally and been angry with yourself? Sometimes you deleted the call history but regretted next second. Please keep calm and take it easy because it is the common situation that happens every day. As the saying goes, ways are always more than problems. And fortunately we will supply 3 methods with you to recover your deleted call logs. You will realize how easy it is to restore them.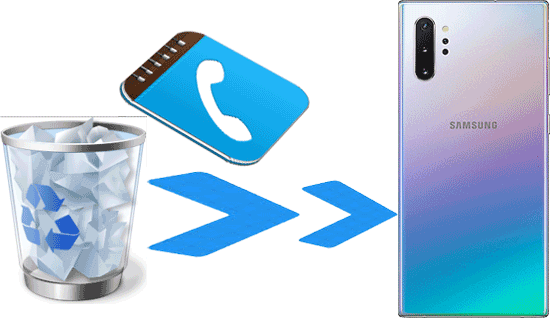 Method 1: How to Recover Deleted Call Logs on Android with Call Log Recovery App
If you want to recover your deleted call logs without trouble, I believe Call Log Recovery App -- Samsung Data Recovery is your best choice. It a fantastic tool which helps you retrieve the deleted but important calls for you to make your life comfortable. You will never be afraid of deleting call logs wrongly and feel more relaxed in your daily life.
Here are the key features and highlights of Call Log Recovery App:
- Call Log Recovery App can not only recover your deleted call logs, but also recover deleted contacts, messages, photos, videos, audios and documents.
- Recover deleted photos, videos, music, documents from SD card easily.
- Retrieve contacts from your SIM card of Android device with ease.
- Preview the existing and deleted call log, messages and contacts on Android phone with this app.
Most importantly, Call Log Recovery App supports almost all kinds of Android phones, such as Samsung S10/S9/S8/S7/S6, Sony Xperia, Motorola, HTC, ZTE, Huawei Mate X/Mate 20, P30/P20, Xiaomi 9/8, MIX3/2S/2, HTC U11+/U11/U10/, Redmi, Nokia, OPPO R15/R13/R11, Vivo and so on. Besides, this app can handle most of operation systems of Android, as long as your OS is Android 4.0 or upper.
Welcome to download Call Log Recovery App here.
Here are the steps of using:
Step 1. Download and Install Call Log Recovery App
At first, download and install the correct version of Call Log Recovery App on your computer. Then you can see the interface as below.
Please click "Android Recovery" module to access Coolmuster Lab.Fone for Android.
Step 2. Launch it and Connect your Android Device to Computer
Now you need to launch the app. Then, please link your phone and computer with USB cable. At the same time, enable USB debugging on your Android.
Step 3. Scan Android and Select Call Logs Option to Recover
Once done, the app will scan your Android phone fast and you can see your types of data on the interface as below. You can choose "Call Logs" option and click "Next" icon.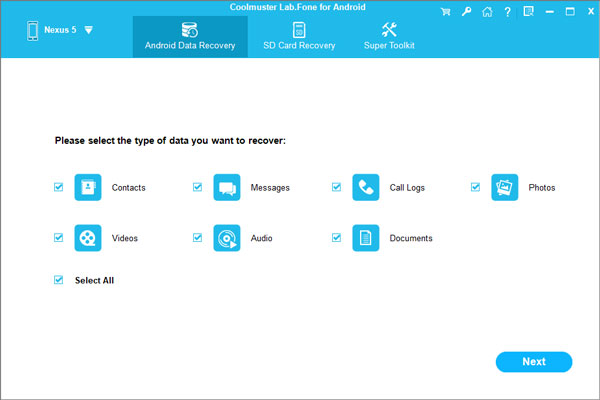 Tips: By the way, in order to recover the whole deleted call logs, please root your Android phone. See How to root Android Phone.
After rooting, you can view your call history of Android on the left of this interface on the computer, including existing call logs and deleted call logs.
And you can find out the lost call logs is in red. Please tick out the call logs which you need and tap on "Recover".
At last, you will regain the deleted call logs which from internal storage as well as your SIM card.
Bonus: How to Retrieve Deleted Call Logs on Samsung Galaxy breezily?
Method 2. How to Recover Deleted Call Logs on Android from Backup
How to retrieve deleted numbers from call log with backup? The answer is Cloud Backup. Nowadays, in general, there is a Cloud Backup on our Android Phone. For example, there is Samsung Cloud on Samsung phone, you can use it conveniently. However, before you delete the call history, you are required to back up on Samsung Cloud so that your data will exist in it all the time. In this way, you can restore the deleted call logs whenever you want.
Here's how to do:
Step 1. Go to Settings on your Mobile Phone
First of all, open "Settings" on your Samsung device. Then click "Account" and "Samsung account" option. Next, tap on "Restore" of the display.
Step 2. Select Call Logs
Now, you can see the options on the list, please tap on "Phone". Then select your deleted call log which you have backed up before.
Step 3. Recover Deleted Call Log
After selecting, tap on "RESTORE NOW", then your call history will be recovered.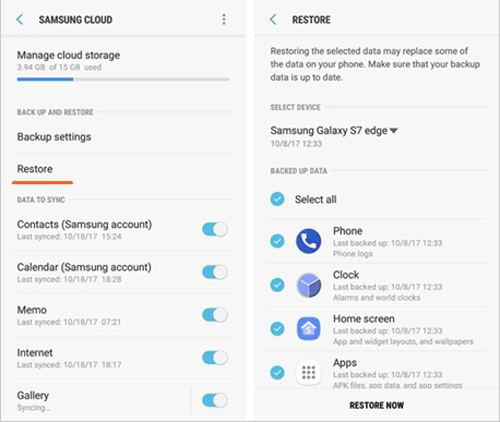 Attention: The call logs that you retrieved will cover the existing one if the numbers are same. Therefore, you'd better back up your existing call logs before recovery.
Method 3: How to Get back Deleted Call History in Android from Carrier Online Service
When your screen of Android phone is broken or your phone is lost, how to recover deleted call log on Android free? Online Service will help you out. However, it has the limitations.
Here are two kinds of online service for you. The first one is myAT&T. You can't retrieve your call logs in batches for its controlling function. The second one is My Verizon. It doesn't support to view your local call history, so you can get your international call logs only.
If you like to use these online service, here are the tips for you too.
For using myAT&T,
1. Please sign into it with your account. You need to create your account if you haven't.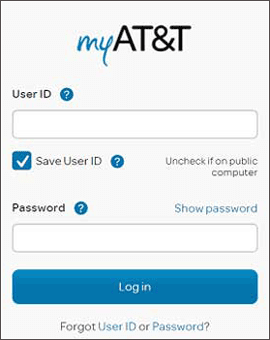 2. After entry, select "Call History" and you can find your partial call logs.
For using My Verizon,
1. With the same operation as above, you need to sign in My Verizon with your ID or make a user ID at first.
2. Then please click "Account" and "Bill", and you can check your international call history here.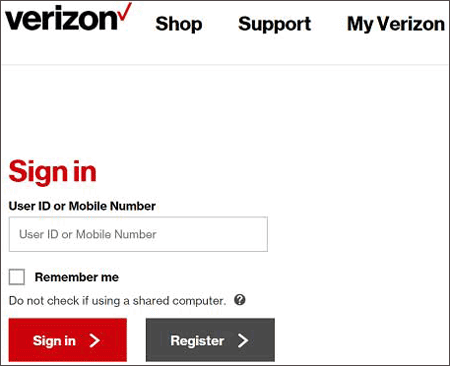 Conclusion
To have a good habit that back up your important documents or records on time is beneficial for yourselves. In this way, you will eliminate too much inconvenience. But as we are aware that it is not a easy thing to get. So why not have a try to download Call Log Recovery App -- Samsung Data Recovery? This software is all-round which you can feel after using it. Give yourself a chance to get the app. Your life will become more abundant.
Related Articles
How to Recover Lost Files on Samsung Internal Memory
Best Samsung Data Recovery Apps in 2019
How to Recover Deleted Data from Samsung Tablet
How to Recover Deleted Folder from Samsung - 4 Methods
Retrieve Deleted Call Logs from Huawei
How to Recover Lost Call History from HTC Phones