Summary
Do you use WhatsApp as the main texting platform for business and everyday conversations? WhatsApp is easy to use and eases communication between individuals and social groups. Unfortunately, transferring WhatsApp chats from one phone to another is challenging.
Fortunately, you can opt for WhatsApp transfer software which allows users to transfer chats from one phone to another. You can find the cheapest WhatsApp transfer software online; here is an honest WhatsApp transfer software review.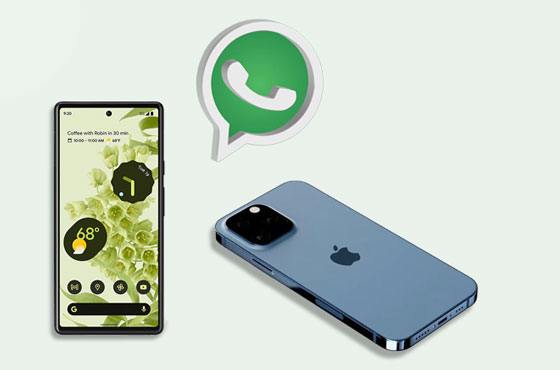 Part 1: Top 9 WhatsApp Transfer Software You'll Like
1. Dr.Fone - WhatsApp Transfer
This WhatsApp Data Transfer is not only a kind of Android to iPhone WhatsApp transfer software but also a tool to back up and restore WhatsApp data on Android and iOS devices. You can use it to transfer data from Android and iOS devices and vice versa, and back up your WhatsApp files to your computer. Besides, It transfers personal and business chats from different devices in one click. What's more, Dr.Fone has an easy-to-use interface and comes at a reasonable price.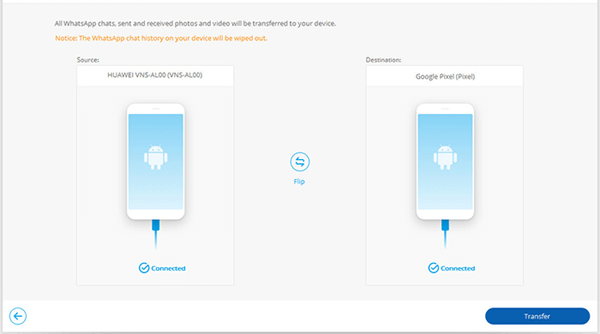 Pros:
- Support WhatsApp transfer on Android and iOS devices.
- Transfer messages, images, videos, voice, stickers, attachments, etc.
- Back up and restore WhatsApp files on a computer without losing quality.
- Allow you to view your backup WhatsApp files before restoring them.
- Back up and restore Kik, Viber, LINE, and WeChat on iOS devices.
- It is cheap compared to other transfer apps.
Cons:
- You cannot preview or select the detailed WhatsApp files before transferring them to another mobile device.
- Not a free WhatsApp transfer tool.
You might need: Want to recover your deleted WhatsApp chats from your Android phone? You can try these solutions.
2. WazzapMigrator
WazzapMigrator has distinct apps for windows and Mac and can transfer WhatsApp data from iOS to Android. It is effective for transferring WhatsApp files and data and is easy to use. The interface is easy to manipulate, and it comes at a realistic price; for instance, you can get the app for $19.95 for a lifetime for three devices. However, the app can have compatibility issues with different WhatsApp versions and devices and does not have an iOS companion app.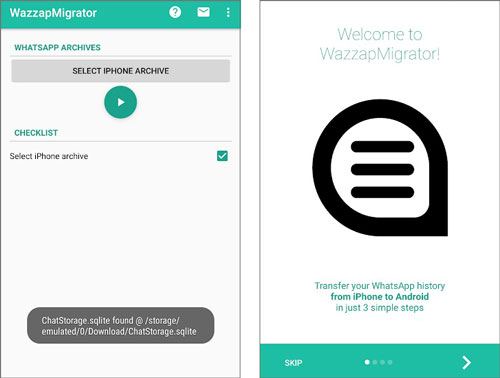 Pros:
- Works for both Windows and Mac.
- Easily transfer WhatsApp messages from an iPhone to Android.
- Support multiple file types, including images, documents, audios, and more.
- Help you extract your WhatsApp archives from your iPhone backups.
Cons:
- Not compatible with some WhatsApp devices.
- Have no iOS companion app.
See also:
4 Ways to Transfer WhatsApp from Android to iPhone 13 [Seamlessly]
How to Back Up WhatsApp Messages from Android to PC Fast [4 Great Ways]
3. MoboPlay for PC
Mobo Play for PC is a free WhatsApp transferring tool that you can use to connect a phone to a system for data transfer. It acts as a phone manager which transfers WhatsApp files across devices and supports different mobile management apps. However, you would need a PC to run the software effectively, and your data might leak if not secured properly.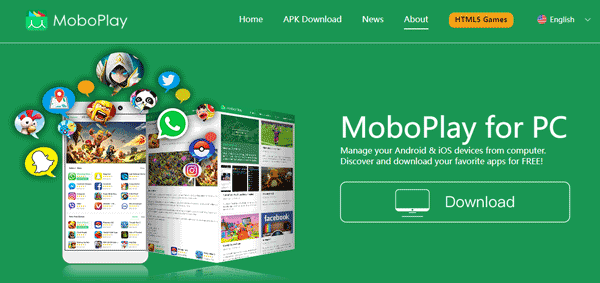 Pros:
- MoboPlay for PC acts as a data manager.
- It is compatible with different phones, including Android and iOS devices.
- Help you back up and restore data between mobile devices and computers.
Con:
- Data on MoboPlay for PC can leak if the PC is not secure.
4. Move to iOS
Move to iOS is a WhatsApp mobile data transfer software that facilitates data transfer from one device to another. However, it only transfers WhatsApp data from Android/iOS to iOS, and, and you would need a Wi-Fi connection to use the tool.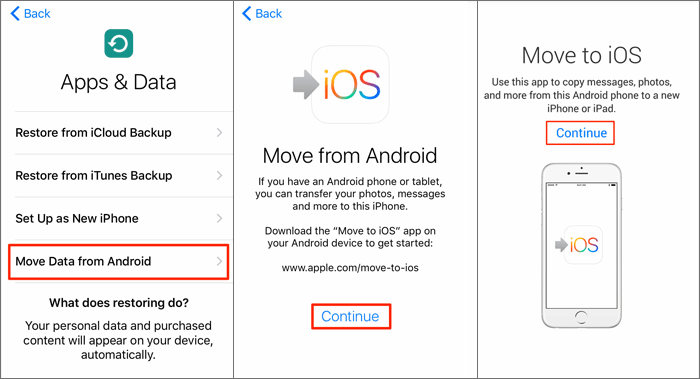 Pros:
- Move to iOS is a free WhatsApp transfer software.
- Transfer other data types without hassle, like contacts, camera rolls, etc.
- It has no ads or promotions inside.
Cons:
- Cannot move data to Android devices.
Bonus: Searching for a way to print out your Android text messages? Don't worry. You can follow this tutorial to print your messages.
5. Backuptrans
Backuptrans software can back up and restore WhatsApp data on the computer, and move WhatsApp data between iPhones and Android phones. You can preview the conversations first before transferring. The tool is effective for WhatsApp data backup, and you can transfer the data one by one.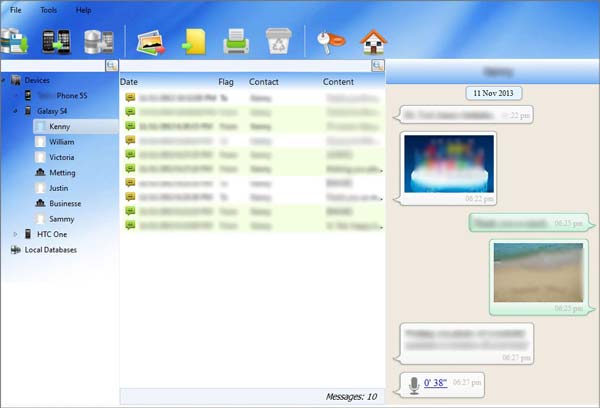 Pros:
- Offers different versions to Android and iOS users to transfer WhatsApp data.
- For iPhone to Android WhatsApp transfer, you can restore WhatsApp messages from iTunes backup.
- Other services also function well with WeChat, Kik, Viber, and Line.
Cons:
- Backuptrans prices can be on the higher end.
- If you purchase Android WhatsApp to iPhone Transfer services, you cannot transfer WhatsApp files from iOS to Android.
Learn more: How Do I Recover Deleted Facebook Messenger Messages on Android? (Solved)
6. Syncios WhatsApp Transfer
Syncios WhatsApp Transfer is a tool that transfers data from one phone to another across different Android and iOS devices in 1 click. You can select the WhatsApp files you want before restoring WhatsApp data from your local backup. Furthermore, it can help you export WhatsApp chats to different file formats.
Pros:
- Save your WhatsApp files as CSV, HTML, and EXCEL files.
- Highly support the latest Android OS 12 and iOS 15.
- Windows and Mac versions are available to download.
- Its interface is modern and simple to use.
Cons:
- It is expensive if you want an unlimited number of devices, and does not offer a lifetime plan.
- You cannot preview detailed WhatsApp files between the mobile phone transfer.
Further reading: With this guide, you can breezily export your WhatsApp chat to PDF.
7. iCareFone for WhatsApp Transfer
Another WhatsApp transfer tool is iCareFone for WhatsApp Transfer. It can transfer WhatsApp data between Apple and Android devices, supporting private and business chats. It transfers WhatsApp messages to HTML format, which is easily readable.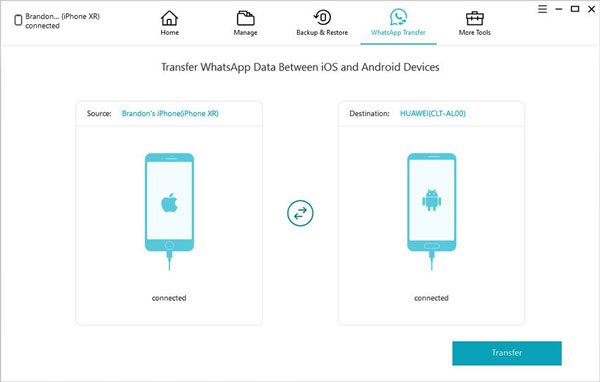 Pros:
- It has Windows, Mac, and mobile editions.
- Transfer WhatsApp and WhatsApp Business chats without hassle, including contacts, images, etc.
- Allow you to transfer WhatsApp data between Android devices using Wi-Fi.
Cons:
- The mobile version only supports Android 5.1 to Android 11, and iOS 10 to iOS 15.
8. Wutsapper - WhatsApp Transfer
Wutsapper - WhatsApp Transfer: the app works by transferring chats from Android to iOS and reversely. It does not necessarily require a PC connection to function properly. However, it is costly as it comes at $29.95 per device per year and only transfers data from Android to iPhone.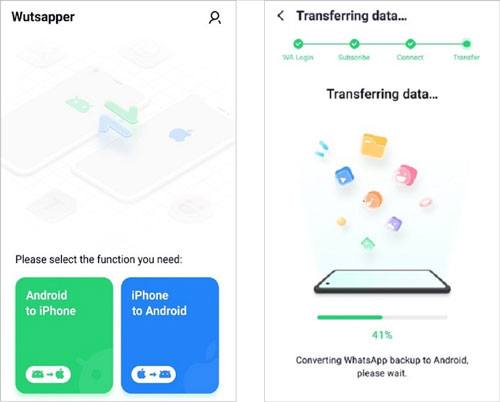 Pro:
- You don't need a PC to use the WhatsApp data transfer tool
- You will use the mobile app to transfer all WhatsApp data.
- Compatible with Android 7.0 or upper, and iOS 9.0 or higher.
- Support multiple languages, including English, German, French, Italian, and so on.
Cons:
- Its pricing can be steep.
- Sometimes it fails to connect Android to iOS.
9. iTransor for WhatsApp
iTransor for WhatsApp is a desktop application that allows WhatsApp transfer between different phones and supports USB WhatsApp backup. You can back up your data in your computer with large storage space, and restore the WhatsApp backups to your Android/iOS device without a hitch.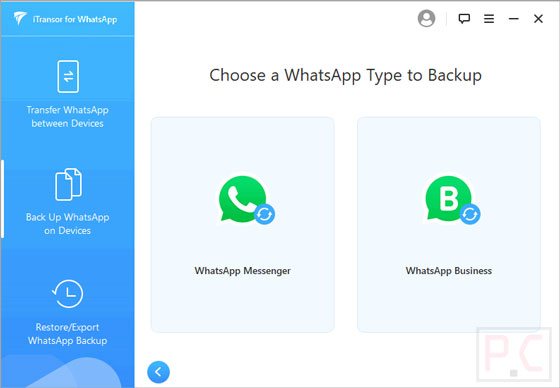 Pros:
- This WhatsApp transfer tool offers free iOS and Android to PC WhatsApp backup.
- Export your WhatsApp files to PDF, HTML, CSV, and XLS.
- Transfer WhatsApp files with a high success rate.
Cons:
- A computer is required for the connection between two mobile phones/tablets.
- The monthly plan might be high priced.
Part 2: Best Software/Way for WhatsApp Transfer from Android to iPhone
Dr.Fone WhatsApp Transfer is one of the best Android and iPhone WhatsApp transfer tools you can get in the market today. You can change an old device with a new one and transfer your WhatsApp history effortlessly. The tool is the best software for WhatsApp transfer from Android to iPhone, and you can select different chat histories you would like to keep.
Moreover, you can move any item you want, including photos, videos, and other attachments. It is effective for business chat transfers between iOS and Android. You will no longer lose your business chats, as you can get the free WhatsApp transfer software. It easily backs up the WhatsApp history, as the backup works by itself after connecting the phone with one click.
You can handpick the WhatsApp files you want to transfer with this WhatsApp transfer software. For instance, you can pick any item you want to export to your computer in HTML file or PDF. After transferring the information, you can view and restore WhatsApp backup to your device.
Additionally, it can back up all the LINE, Kik, Viber, and WeChat history data. It backs up files such as images, stickers, chat history, video calls, and texts. Furthermore, you can preview these files before sending them.
Download the WhatsApp transfer tool for free below.
Steps for using the WhatsApp Transfer software:
Step 1. Launch the Software on Your Computer
Start by launching the WhatsApp transfer program on your computer, and click WhatsApp Transfer > WhatsApp. If you want to transfer WhatsApp Business, please click the WA Business option.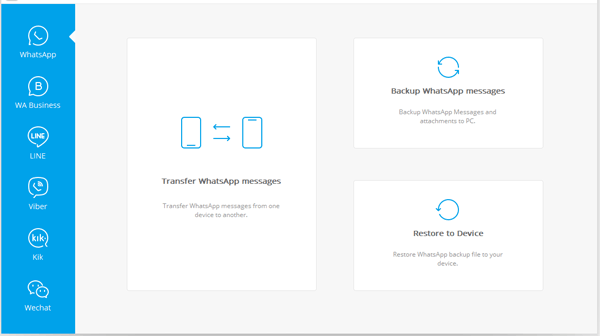 Step 2. Connect Devices to the Computer
Connect the devices you want to transfer to the PC using USB cables. Then check whether their positions are correct. If not, you can tap the Flip icon.
Step 3. Click data transfer
Keep the devices connected to the PC, click Transfer, and select Yes or No on the prompt. Then wait for the transfer to complete.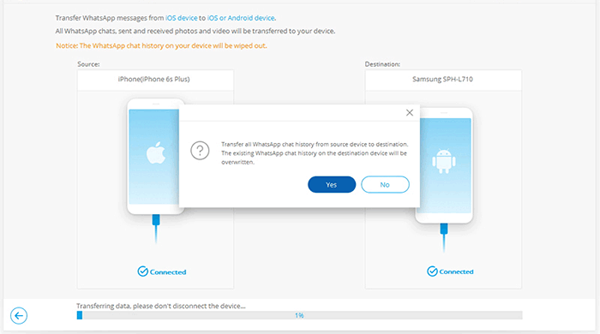 Takeaway
That's all the WhatsApp Transfer software review. You can find the cheapest WhatsApp transfer software online and conduct WhatsApp transfer for free. Although there are many WhatsApp tools online, Dr.Fone is one of the best WhatsApp transfer software.
It comes at a reasonable price, transfers all files such as texts, videos, and chat history, and backs data up. Most users are satisfied with its easy interface and powerful transfer. Anyway, good luck finding the WhatsApp transfer tool.
Related Articles
How to Back Up and Restore Android Phone/Tablet on Computer? (5 Ways)
5 Useful Micro SD Card Recovery Software [Detailed Instructions]
WhatsApp Backup Extractor: Top 6 Options to Extract WhatsApp Easily
How to Back Up Viber Messages on PC Swiftly | 5 Effective Solutions
My Text Messages Disappeared on My Android - Find the Cause and Fix It
9 Best Android Backup Software for PC: Details You May Not Know