Summary
Snapchat is one of the famous social networking platforms known for its cool features and filters. It enables people from around the globe to share photos in a distinctive way portraying their social life. A person's life can not be complete without snapping and sharing photos and videos with friends and families. This app has gained much popularity within a short span of time due to its brilliant features.
Sometimes you may lose the pictures while sharing them on Snapchat. But does it mean they are gone forever? No, it is never too late to get back your cherished snaps. You may still recover Snapchat photos on an Android device. Yes, you heard right. You can probably recover all your Snapchat photos on Android devices, and this article makes things easier for you. Continue reading to learn this guide.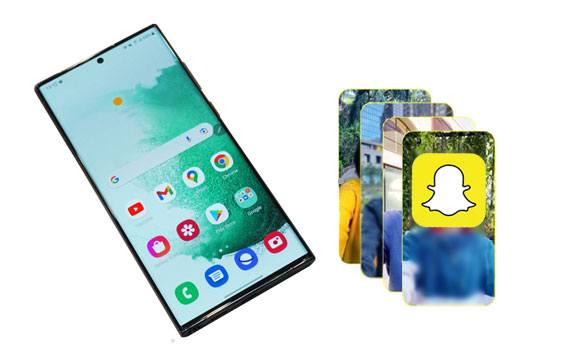 Part 1: Where are Deleted Snapchat Photos Stored?
When you delete Snapchat photos, they will be stored in your Android phone in the cache folder. That is why sometimes, you will find some photos in the Gallery of your Smartphone but not on Snapchat. You have to open the "com. Snapchat. android" folder to open the cache folder. From there, you'll find deleted Snapchat pictures in the "received_image_snaps" folder.
Part 2: How to Recover Deleted Photos From Snapchat Android (4 Ways)
You may be thinking about how to recover Snapchat photos on Android. Well, it is simple and easy. The methods below can help you retrieve your Snapchat pictures if you discover them missing. Let's take a look.
2.1 Retrieve Snapchat Photos on an Android from Cache Files
Android devices have a feature that creates cache memory for each application on the device. This is actually helpful as you can easily restore the deleted data, including photos. If you've not erased cache files on Snapchat, you can still restore pictures from there. So, whenever your snaps get lost, just go to cache files and retrieve them. Here is how to do that:
Step 1: Navigate to the "File Manager" on your Android phone and open the folder named "Android".
Step 2: Go to the "Data" folder, and open "com.Snapchat.android". Then choose the "Cache" folder and proceed to open the folder indicated "received_image_snaps".
Step 3: You can now recover Snapchat pictures from here. When you discover your photos missing, make sure you restore them soon to not lose them, as they can be overwritten as time goes by.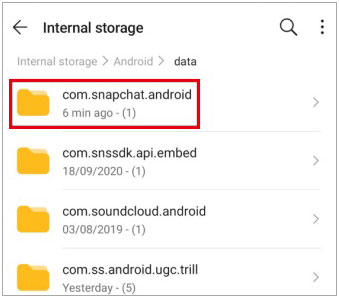 See more: Want to recover your deleted photos from your Android phone? You can utilize these 3 approaches.
2.2 Restore Snapchat Pictures on Android from Google Photos
You can also get back Snapchat photos from Google Photos since it stores all kinds of media files you shared to the cloud. So, don't worry about losing Snapchat pictures, as you may easily get them from Google Photos. Do this to restore Snapchat photos:
Step 1: Open the Google Photos application on your Android tablet or phone.
Step 2: Tap the specific Snapchat pictures you want to restore.
Step 3: Click the "More" > "Download" option. If the picture is already on the phone, you won't see this option.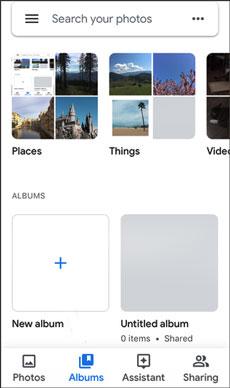 Remember, this method will only work for you if you've turned on the "auto-sync" feature on your Android gadget. Those who haven't done so cannot get photos back via Google Photos. By the way, you can check the "Trash" folder on your Google Photos whether there are Snapchat photos.
Read also: What if you deleted precious photos from an SD card? In this case, please follow this guide to recover your photos from the micro SD card.
2.3 Recover Deleted Snapchat pictures from Gallery
You can also look for your deleted Snapchat photos in your Gallery's trash folder. Normally, the pictures you erased are retained in the trash folder for some time according to the device settings, which makes recovering any deleted data possible. To recover deleted Snapchat photos from Gallery, simply follow the steps given below:
Step 1: Go to your phone's Gallery app, and then proceed to "Recycle bin ".
Step 2: Look for your Snapchat pictures, and select them. Then tap the "Restore" icon to move them to the original picture album.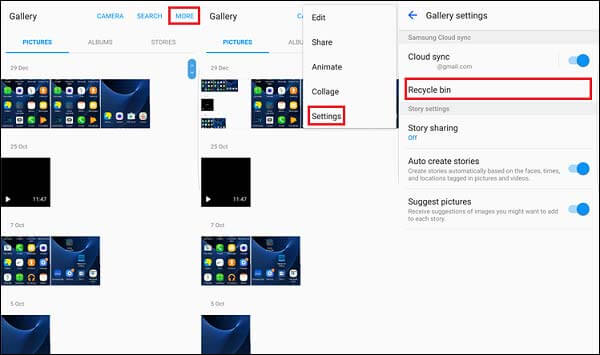 You might need: How to Recover Deleted Camera Photos from Android? (7 Proven Ways)
2.4 Recover Your Deleted Snapchat Photos Via Archives
There's a high chance that your deleted Snapchat photos will be in the Archives. Here are steps to restore them:
Step 1: Open the Snapchat app and go to the "Settings" tab, and scroll down till you get to the "My Data" option in the privacy section.
Step 2: Click on it and log in to your Snapchat ID. Doing this will open the "My Data" page, where you can choose the memories option to restore them.
Step 3: Click "SUBMIT REQUEST" from the lower page. Now you have submitted the recovery request to the support team to provide an archive for your memories.
Step 4: After getting the archived data, you will receive an email to download it. Wait till the process finishes. Then choose the "Mydata.zip" file and download the file. You can now access your erased Snapchat pictures in a zip file.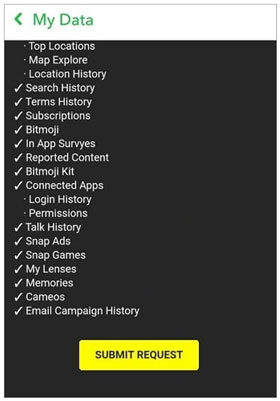 Read also: You can easily recover your deleted contacts without backup. Let's check it out.
Bonus: How to Avoid Losing Your Snapchat Pictures?
Well, we don't want to lose our snaps, now do we? But it happens every time without us knowing, which can be quite annoying. If you love using Snapchat, then you know how valuable the photos are, and there are high chances they can get lost, deleted, or corrupted. So, it's very important for you to back up the files.
You can also save your Snapchat pictures on your Android Phone's SD card. The files will be saved in their original form. Also, transfer them from your Android device to your computer.
Conclusion
Snapchat is growing day by day, and so is its fan following. But, in the same way, that users get addicted to it, they also get frustrated using it. Every platform has faults, and Snapchat is not far from that.
One common issue users face while using Snapchat is losing photos: It's really a bummer when your precious snaps get lost on your phone or tablet. But the best thing is that you can recover them in the ways mentioned above. Hopefully, you will retrieve your lost pictures without any hassle.
Related Articles
Transfer Photos from Android to Mac Wirelessly [6 Fabulous Methods]
[Quick Transfer] How to Transfer Your Photos from iPhone to Android Effectively?
Full Recovery: Recover Deleted Videos on Android Device Efficiently
How to Recover Deleted PDF Files on Android | 3 Approaches and Extra Tips
Fast Recover Deleted Files from Phone Memory on Samsung (3 Ideas)
How to Retrieve Contacts from SIM Card with 3 Easy Methods