Summary
Plenty of photos on your Android phone and now you want to transfer them to your USB flash drive? Sound complicated, right? Don't fret yourself, for this article will tell you 3 useful approaches. All of them will work out your nuisance effortlessly.
If someone asks you how to transfer photos from an Android phone to a USB flash drive, you can also share these ways with them.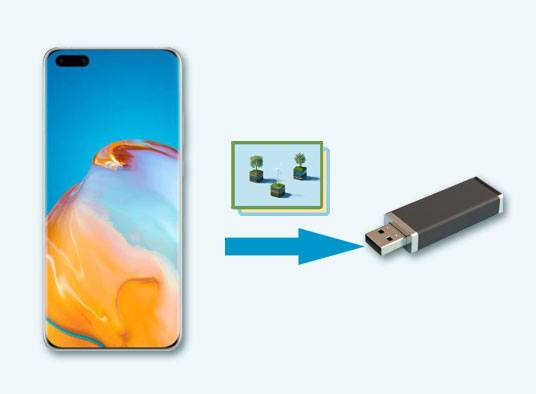 Part 1: How to Transfer Photos from the Android Phone to USB with Android Backup Software
How to put pictures on a flash drive from a phone? Don't worry. Just read this section. This Android backup software - Samsung Messages Backup is capable of finishing the photos transfer in a fast way. What's more, it can move all the photos from Android to the flash drive in 1 click.
Hallmarks of the Android photos transfer program:
- Directly transfer photos from the Android phone to the flash drive;
- Support kinds of image formats, such as JEPG, WEBP, PNG, and more;
- Allow you to preview your Android photos on the interface before performing transfer;
- Support to take snapshots of your Android screen on the computer.
- Help you manage your photos with multiple features, like creating/deleting albums, moving/copying photos, and etc.;
- Also, support to transfer text messages, contacts, videos, music, apps, and more from Android to the computer.
Additionally, this software has excellent compatibility with Android devices, including Samsung Galaxy S20/S10/S9/S8, Google Pixel 4a/4 XL/4/3a XL/3a/3, OPPO A91/A52/A31/A9, OnePlus Nord/8 Pro/8T/8/7T Pro/7T/7 Pro/7/6T, Motorola, Huawei, Sony, LG, HTC, Vivo, and so on.
Download the Android picture manager for free below.
How do I transfer pictures from my Android phone to a flash drive:
Step 1. Download and Install the Program
First of all, please download and install the software on the computer. Then run it on the desktop.
Step 2. Connect Android and Flash Drive to PC
Please insert your USB drive into the PC and link the Android phone to the computer with a USB cable. To make a successful connection, please enable the USB debugging mode on the phone.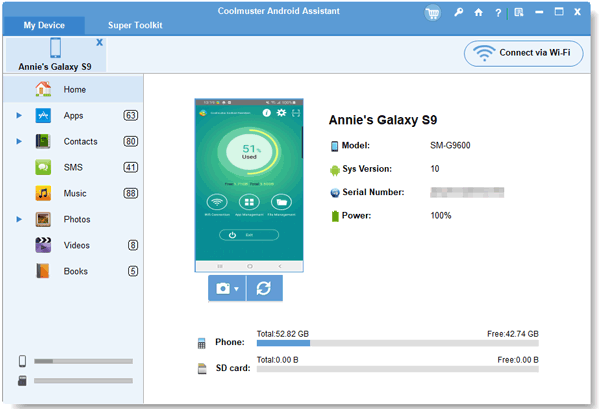 Step 3. Send Photos from Android to Flash Drive
- Once connected, please click the "Super Toolkit" tab and the "Backup" option. Then select the "Photos" category on the pop-up window, and choose your flash drive as the backup location.
- Next, tap the "Back Up" icon to begin transfer all the photos. The photos will appear on your USB drive after finished.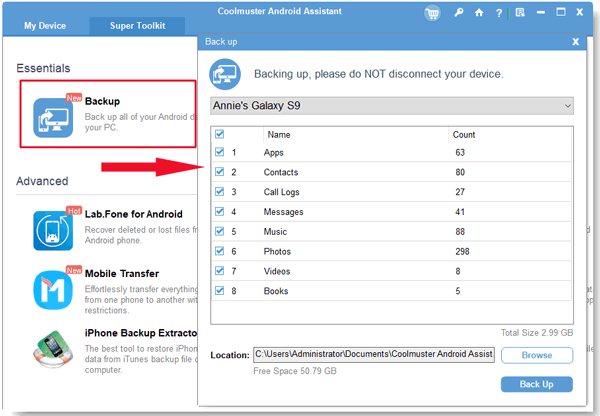 Further reading: If you want to transfer photos from the phone to the laptop without USB, please refer to these 5 ways.
Part 2: How Do I Transfer Pictures from My Android Phone to a Flash Drive via a USB OTG Cable Adaptor
If you do want to straight connect your Android phone and the flash drive, you will need a USB OTG cable adaptor. In general, it is a USB Type-C male to USB Type-A female adaptor. Please purchase a suitable connector according to your Android phone. By the way, you can buy the adaptor on Amazon.
How to transfer photos from a phone to a flash drive via a USB adaptor:
Step 1. Connect Flash Drive to Android
Unlock your phone and connect the flash drive to it with an OTG cable adaptor. Then there is a prompt on your Android phone.
Step 2. Copy Photos from Android
Next, to select and copy the Android photos, please go to the file manager on your Android phone and navigate to the folder of photos. Then long press a photo to select what you want, and tap the "Copy" icon.
Step 3. Paste Selected Pictures to Flash Drive
Now, enter your flash drive on the phone and make a new folder on it to paste the pictures. When the transferring process is done, please safely remove your flash drive.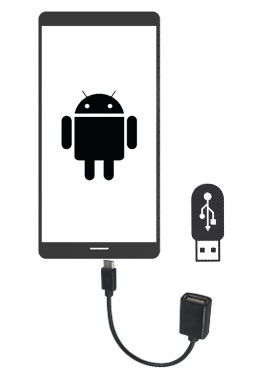 Read also: Accidentally deleted your camera photos from Android? Take it easy. Here are 7 proven ways that will recover the camera photos from the Android phone without trouble.
Part 3: How to Transfer Photos from a Phone to the Flash Drive via a Computer (Slowly)
The last way is slower than the first two, but it can achieve picture migration with the aid of a USB cable and a computer. At this point, it is the simplest solution.
How to transfer pictures from the phone to a flash drive via a computer:
Step 1. Link the Phone to the Computer
Please connect your phone and the computer with a USB cable and select the "MTP" option on your phone.
Step 2. Plug Drive to Computer
Then plug your USB flash drive into the same computer. The computer will detect it in a short time.
Step 3. Move Photos from Android to Flash Drive
- Double-click the "This PC" icon and enter your Android phone to find the images you want. Then open your flash drive. At present, you can move the pictures to the flash drive via drag and drop.
- If you select lots of images, it will need more time to complete.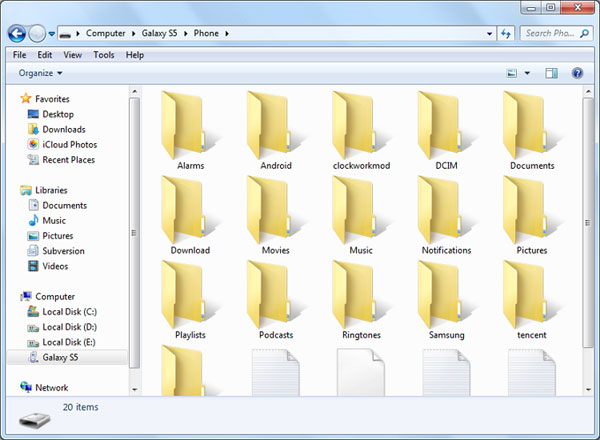 Conclusion
That's all. With these 3 ways, it will be easy for you to solve the problem of how to transfer photos from Android to a flash drive. To save your valuable time, it is recommended that you choose the Android photo manager - Samsung Messages Backup. Furthermore, you can cope with pictures on the computer without hassle. As the saying goes, it can kill two birds with one stone. So, try it.
Related Articles
[Fast Transfer] How to Transfer Your Photos from iPhone to Android Effectively?
[Updated] How to Transfer Photos from ZTE Phone to Computer with 4 Practical Ways
4 Proven Ways on How to Transfer Photos from Computer to Android (Step-by-step)
Google Pixel Data Recovery: Easily Recover Deleted Photos in 3 Ways
6 Ways to Transfer Files from Android to PC via WiFi [Full Guide]
[Best Guide]How to Delete Photos from Android Phone Permanently in 4 Ways