Summary
When you deleted your WhatsApp messages on Android by accident, what will you do? If you want to get them back, please take a look at these 4 methods displayed below. Whether you have backed up your WhatsApp data or not, these solutions will clearly tell how to retrieve deleted WhatsApp messages on Android.
What's more, there is no need for tech skills to perform the recovery. Thus, you can start Android WhatsApp recovery without a hitch. By the way, to get more deleted WhatsApp messages back, please start the recovery as soon as possible.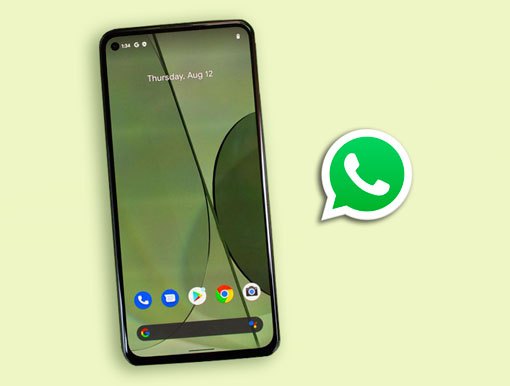 Part 1: How to Retrieve Deleted WhatsApp Messages on Android via WhatsApp Message Recovery
If you have begun searching for methods for WhatsApp message recovery on the Internet, you probably haven't backed up your WhatsApp data before the deletion. But you needn't fret about it. This Android WhatsApp Recovery can retrieve deleted WhatsApp messages without backup, including chat history and attachments. Additionally, it can recover deleted photos, contacts, SMS, and more on Android.
Highlights of the Android WhatsApp data recovery:
- Recover deleted WhatsApp messages on Android without effort.
- List deleted WhatsApp files for you to choose from on the interface.
- Recover WhatsApp photos, videos, and audios from your Android device.
- Back up all WhatsApp chats from Android to your computer at once.
- Restore other lost files from Android internal and external storage space, like call history, documents, songs, etc.
- Support many Android phones and tablets, such as Samsung Galaxy S21/S20/S10/S9, HTC Desire 21/Desire 20 Pro/Desire 19s/Desire 12s/Wildfire R70, Google Pixel 5/Pixel 4a/4 XL/4/3a XL/3a/3, Sony, LG, Motorola, and so on.
Download the WhatsApp message recovery software for free below.
Here's how to recover deleted WhatsApp chats on Android via this software:
Step 1. Run the Program
Install the recovery software on your computer, and run it on the desktop.
Step 2. Make It Recognize Your Android Device
Connect your Android mobile phone to the computer with a data cable, and enable the USB debugging feature on Android.
Step 3. Undelete WhatsApp Messages
- Once recognized, please pick the "WhatsApp" and "WhatsApp Attachments" options, and click the "Next" icon.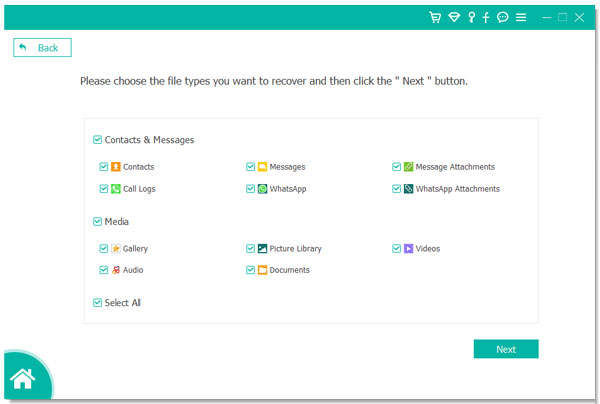 - Then it will scan out your deleted WhatsApp messages. Please select the deleted WhatsApp chats you want, and click the "Recover" icon to save them to your computer.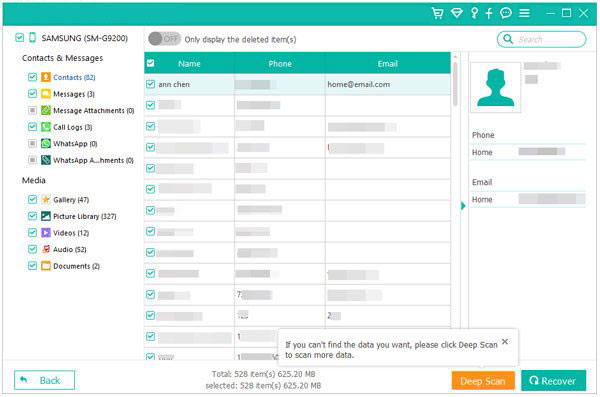 Bonus:
Want to save your WhatsApp photos on Android without any hassle? You can check these 3 ways.
You can retrieve WhatsApp pictures on Android in different ways without damage.
Part 2: How to Restore Deleted WhatsApp Messages via Google Drive
It is supported to back up WhatsApp data to Google Drive. Then how to get deleted WhatsApp messages back from your Google Drive backup? Please check this section. However, if you have chosen the "Never" option for your WhatsApp backup frequency, you cannot manage the restoration.
Guide on how to restore deleted WhatsApp messages via Google Drive:
Step 1. Remove WhatsApp
In the beginning, please remove WhatsApp from your Android phone, then reinstall it from the App Store.
Step 2. Sign In with the Same Phone Number
Follow the verification prompts to log in to your WhatsApp account to restore your deleted WhatsApp messages.
Step 3. Restore WhatsApp Messages from Google Drive
On the "Restore backup" screen, please click the "RESTORE" icon, and select a backup frequency. Then you can retrieve your deleted WhatsApp messages.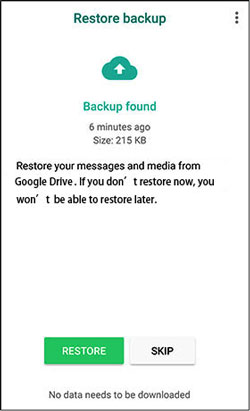 Read also:
So, what about backing up WhatsApp from Android to Mac? Don't worry. It is a piece of cake.
Click this link to see how to back up your Samsung WhatsApp history to your iPhone with ease.
Part 3: How to Recover Deleted WhatsApp Chat from Local Backup
Similarly, you can recover deleted WhatsApp chats from your local backup on your Android device. Therefore, please don't forget to check whether you back up your WhatsApp data on your smartphone: go to File Manager > Device storage, and open the WhatsApp > Databases folder. If you can see the backup data, please go on.
Tutorial on how to retrieve deleted messages on WhatsApp from the local backup:
Step 1. Reinstall WhatsApp on Android
Reinstall the app on your Android phone, and use the same phone number to log in to your WhatsApp.
Step 2. Get Back Deleted WhatsApp Messages
After you input your information, WhatsApp will detect your local backup. Then you will see the "Backup found" prompt, and tap the "RESTORE" icon to regain your WhatsApp backup.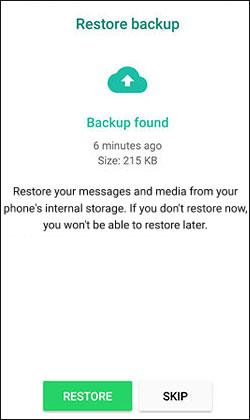 Further reading:
This guide aims at helping you find disappeared text messages on Android. If needed, check it out.
Want to regain your deleted documents from WhatsApp on the a smartphone? Then you can learn this guide.
Part 4: How to Get Deleted WhatsApp Messages Back Manually (Complex)
There is also an effective way to achieve the Android WhatsApp recovery using a less recent local backup. But the operation is a bit complex, because you are required to find the backup file you desire to restore in advance. In other words, if you fail to find it, you will not retrieve the deleted WhatsApp chats.
Here's how to retrieve deleted WhatsApp messages manually:
Step 1. Navigate to the Backup File
Access File Manager on your Android device, and go to internal storage > WhatsApp > Databases > msgstore-YYYY-MM-DD.1.db.crypt12. Then rename it to msgstore.db.crypt12.
Step 2. Install WhatsApp Again and Restore the Backup
After that, remove the app and install it again. Then you can restore your deleted WhatsApp messages from the file renamed just now.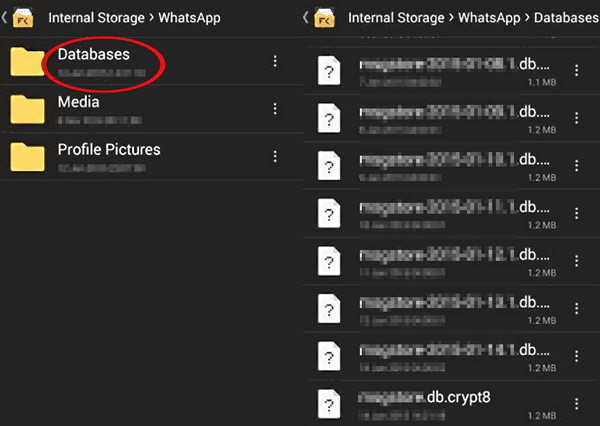 Conclusion
This post has introduced all methods above on how to retrieve deleted WhatsApp messages on Android. You can effortlessly restore the chat from your backup. Even though you have no backup of your WhatsApp data, you can try the comprehensive WhatsApp Data Recovery Software. It can recover lost WhatsApp data without backup, including texts and media files.
Related Articles
How to Switch Android Phones without Losing Any Data [Comprehensive Guide]
Adroitly Move Data from Android to iPhone after Setup [6 Methods]
Recuva Software for Android: Useful Review and 5 Recuva Alternatives
[Fast] How to Transfer WhatsApp from Old Samsung to New Samsung via 3 Methods
How to Back Up WhatsApp Messages from Android to PC Fast [4 Great Ways]
How to Back Up Android Phone before Rooting With Ease | Check the Full Guide