Summary
Do you know how many people accidentally delete their messages on Facebook Messenger? The figures are quite astonishing! If you are reading this article, there is a high chance that you have already deleted some critical messages from your device and you are looking for ways to restore them. So, how do I recover deleted Facebook Messenger messages on Android? It's not at all difficult. Keep reading this article to know all that.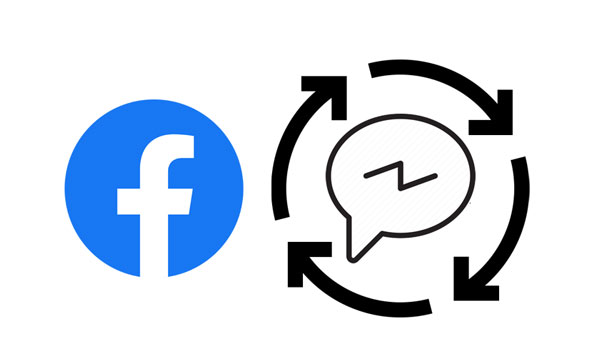 Part 1: Can I Retrieve FB Deleted Messages from Android?
Yes. You can restore deleted Facebook Messenger messages by checking email notifications. Also, you can find them in the app's cache on the Android phone or check archived messages. If you also like, you can request messages from the person you had the conversation with.
But please also note that the deleted messages cannot be recovered when they are covered with new data. Thus, you can stop using the device, and turn off the network and Bluetooth before complete the recovery.
Part 2: How to Get Erased Facebook Messages Back on Android?
Data deletion happens to all people. That's why we need to know how to retrieve deleted messenger text messages on Android phones. Here are wonderful ways to do that:
Way 1. Recover Deleted Messages Via Android Phone Memory
Typically, Facebook Messenger saves your messages in Android's memory. So, whenever you delete them, you can still recover them using the file explorer app. For this method, you should do the following:
Step 1: Download the "File Explorer" app from Google Play Store on your phone. Then run the app and go to the internal storage of your Android device.
Step 2: Click on the "Android" button, proceed to the "Data" option, and tap on it. Next, look for the folder named "com.facebook.orca", which usually keeps Facebook data.
Step 3: Click on the "Cache" button and tap "fb_temp" to get all your Facebook conversations.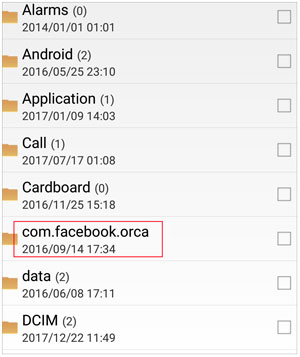 See also: 4 Ways to Transfer WhatsApp from Android to iPhone 13 [Detailed]
Way 2. Restore Messenger Messages on Android Via Facebook Settings
It is also possible to get back deleted Facebook Messenger messages via the device's Facebook settings. For this, you have to perform the following steps:
Step 1: On your desktop, sign into the right Facebook account, and find the "Settings" option. Then go to "General Account Setting", and choose the "Your Facebook Information" option from the left panel.
Step 2: Choose the "Download your Information" option from the right section of the panel, tap the "Messages" > "Create file" option, and wait for the process to finish.
Step 3: Once the process completes, you'll get a notification to assist you in downloading the file. Then tap the notification and click on the "Download" icon near the file you wish to download.
Step 4: Enter the passcode. You'll then see a pop-up window asking you to save the files to the desktop.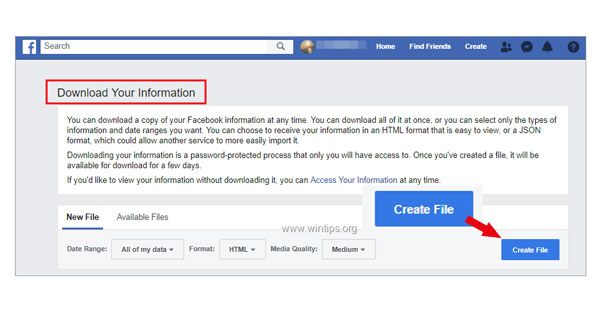 You might like: Want to easily back up and restore Android data on a computer? Check this full guide here.
Way 3. Restore Messenger Messages from the Downloaded Facebook Data
Facebook enables its users to download the copy of files like messages, chats, email chats, friends, and many more. This will help you get back those messages you erased. Here is what you should do:
Step 1: Sign into your FB account, and look for "Settings" and proceed to "General Account Settings".
Step 2: Tap on the "Download the Facebook data copy" option. You will get a window to download each piece of information from your account.
Step 3: Once done, click on "Download the copy of information". Still, you can move the data to a different device.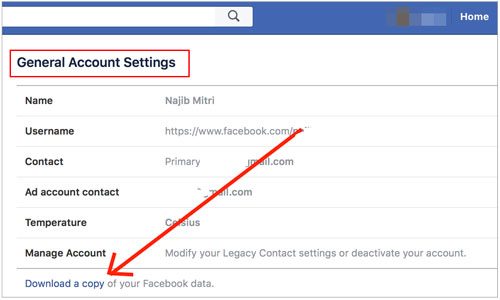 Tips: With this guide, you can breezily move photos from Android to Mac via 6 approaches.
Way 4. Recover Deleted Messenger Messages on An Android With Facebook Messenger
Facebook Messenger app will also help you retrieve any messages you deleted from the app. People often archive chats on their Facebook messenger and think they've been deleted. Here is how to get back deleted FB messages by using the Facebook Messenger app:
Step 1: Open the app Messenger application and navigate to recent chats.
Step 2: You can find the Archived messages in the web version by going to "Messages" > "More" > "Archived".
Step 3: When you find your desired chats, select them and click "Unarchive chat".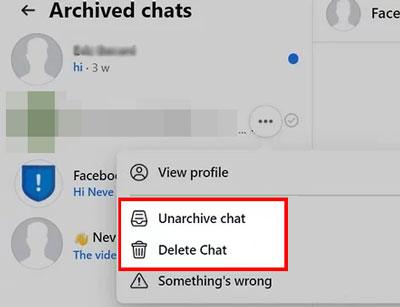 Way 5. Get Back Your Deleted Facebook Messenger Messages by Asking the Recipient for the Conversation
When you erase some of your chats, it only happens to your end. So, you can easily get back the message by asking the recipient for the conversation you had with them. Doing this will enable you to get the original copies of the deleted FB messenger messages on Android. Even though this may not be the best way, you have to give it a try.
Read also: How to Back Up WhatsApp Messages from Android to PC Fast [4 Great Ways]
Bonus: Retrieve Deleted Text Messages from Android via Android Recovery
Do you want to easily restore your deleted text messages to your Android device? Please use the this Android recovery software - Samsung Data Recovery to do that. The program allows you to access and retrieve your deleted SMS from your Android SIM card and internal storage. Also, it can recover your deleted photos, contacts, and more from Android without backup.
As long as you install it on your computer and connect your Android device to the computer, you can launch the software to start your recovery by following the guide on the interface. There is no difficulty in operation.
Conclusion
Understandably, you might want to erase messages from Facebook messenger occasionally. Facebook Messenger is a wonderful communication platform for Android users, but we all know it's not foolproof. So, when you accidentally delete any messages from FB messenger, be sure to recover them in the mentioned ways.
Related Articles
Fabulous ES File Explorer Alternatives | Handily Organize Your Files
Sync Android to PC in 2022: 6 Trustworthy Ways You Can Select
8 Fabulous Moborobo Alternatives to Transfer and Manager Android Files
Android Music Sync Approaches: Sync Music Between PC and Android with Ease
Effortlessly Transfer SIM Card Data to Computer without Data Loss
[4 Ways] How to Install APK on Android from PC Effortlessly