Summary
Instagram has become an internet sensation. It has more than one billion active users worldwide. As a result, businesses and individuals are using this powerful visual platform to express themselves uniquely. Creating a location on Instagram is a fantastic way of connecting with locals and admirers. So, do you want to learn how to change location on Instagram? To find out all you need to know about faking locations on Instagram, keep reading this enlightening article.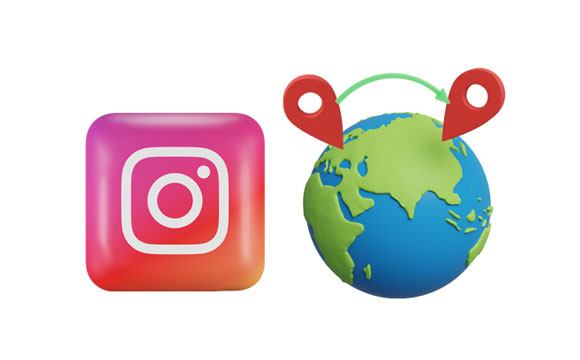 Part 1: Hot FAQs on Changing Location on Instagram
Q1. Can I turn off my Instagram location activity?
Yes. If you want to disable your location services in Instagram, open the device "Settings", choose "Privacy" and tap on "Location Services". Scroll down until you see Instagram, and then ensure that "Never" is selected for location access.
Q2. Why is My Instagram location disappearing?
Unless you let Instagram access your device's location settings, the Instagram application will not be able to find any of your posts' locations.
Q3. Why does my Instagram music say that it is not available in my location?
You will receive this notification when Instagram does not possess the right to share musical content in your area.
Bonus: Want to fake your location to play Pokemon Go on your Android phone? Open this guide to get useful approaches.
Part 2: Why You May Need to Change Location on Your Instagram Profile
Why do businesses and individuals change Instagram location settings? Many benefits are associated with faking Instagram locations. Let us know the benefits that you will enjoy when you change your Instagram account location before we guide you on how to change your location on Instagram:
1. It makes it easy for people to find your brand.
Business owners have the unique opportunity of increasing their visibility on Instagram when they fake their location. Faking Instagram location makes it easier for Instagram users to discover your company with ease. Furthermore, adding a custom geotag will allow you to drive more exposure through your account than ever before!
2. Increases your post engagement.
Adding a different location to your Instagram posts will also increase user engagement! This is because different Instagrammers from around the world will be able to come across your post and show interest in it. Furthermore, this can help you increase the reach of your posts significantly!
3. Attracts more customers.
Creating an Instagram location for your new business can facilitate local customers to discover you. Let's say that you have opened a coffee shop. If you create custom locations for the shop, any nearby user searching "coffee" in Instagram searches will come across your shop more easily. From here, they can navigate through the profile and determine if they wish to have their cup of coffee from your shop or not!
4. Drastically promotes your business.
Give your business the promotional boost it needs with a custom location tag! When customers share posts and Instagram stories, words will spread like wildfire, getting everyone excited to visit your coffee shop.
Read also: What if I want to change the location on Skout? Is it easy to replace the old position? Let's refer to this article.
Part 3: How to Change Location on Instagram Using Facebook
Did you know that Instagram is owned by Facebook? As such, it is possible to use Facebook to change your Instagram account location.
Below is a step-by-step guide on how to change your location on Instagram via Facebook:
Step 1: Open the Facebook application and tap on the button named "Check in". You will see a display of all the close locations. Type the name of your desired location in the search bar.
Step 2: A popup "Not Able to Find What You're Looking For" will appear if what you are finding cannot be located. Tap on the button named "Add" to continue.
Step 3: Ensure that you choose the right category so that you can be able to attract the right people to your Instagram feeds.
Step 4: Move through the map, choose the physical address and then tap on the "Create" button or toggle the "I am currently here" option if you are at that location.
Step 5: Open the Instagram application and tap on the button named "Add Post". Select a photo, tap on the next button and click the "Add Location" button. The location will now be available on the suggestions, tap on it and proceed to upload the post.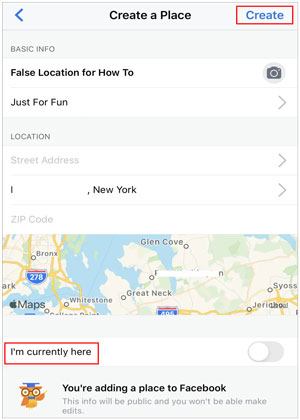 Part 4: How to Change Location on Instagram Profile through Settings
You can also change your IG location via the Settings app on your phone or tablet, which is simple to complete.
Here's how to change your location on the Instagram profile on the built-in Settings app:
Step 1: Launch the Settings app on your device, tap on the "Apps" > "Instagram" option, and deny the location permission.
Step 2: Open your Instagram application and create a post. Click on the "Add Location" button on the "Caption" page.
Step 3: Type the name of your location of choice and tap on it. Tag your location on the Instagram post.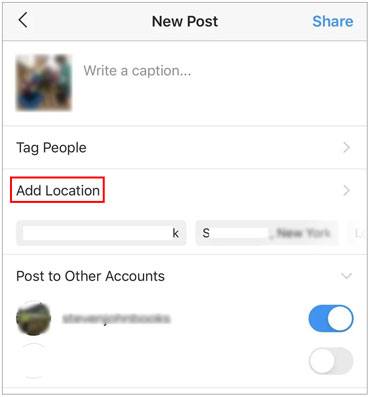 Part 5: How to Change Instagram Location Using a VPN
For various benefits that we have discussed in this article, you may need to know how to change the location on your Instagram business profile using a VPN.
Learn how to change login activity location on Instagram via a VPN app:
Step 1: Launch the "Settings" application, choose "Security", and click on the "Login activity". Tap the three dots icon and "Log Out", and you will be logged out from your previous locations.
Step 2: On the "Settings" application, please navigate to "Application and permission", and click on the "Instagram" application. Go to "Permissions" and click on the "Location" tab. Now select the "Deny" option, as shown in the screenshot below.
Step 3: Install a VPN application, open it and select the country that you want to connect to.
Step 4: Finally, open your Instagram application and log in. To confirm that you have changed your location, go to the login activity, and you will see that you logged in to the country where you had connected to the VPN.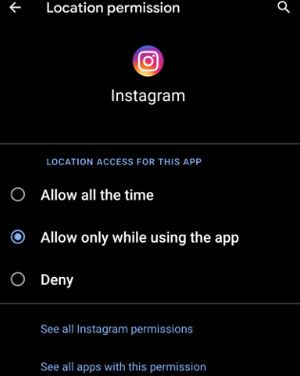 Learn more: Which Is the Best Fake GPS App? Check the List - 10 Excellent Options
Part 6: How to Change Your Location on Instagram via Location Changer (Easiest)
The best answer to the question "how to change country on Instagram iPhone" is using a powerful location spoofing tool known as Virtual Location Changer. With this cutting-edge software, you can not only change the location of the post but also change the location of the login activity. It is a great tool that will help you change your Instagram location with ease.
Key features of this GPS spoofing tool:
- Spoof your location on an Android or iOS device to any place in the world.
- Work well with location-related applications, like Instagram, Facebook, AR games, and more.
- Fake Twitter location without effort.
- You can simulate GPS movement using a Joystick when you are playing games freely.
- Enable you to save your best route using the Export/Import GPX file.
- Support many generations of Android OS and iOS.
Download this location changing software below.
Follow the below steps to learn how to change login activity location on Instagram:
Step 1. Open the Location Changer on Your Computer
Launch the application after you have installed it on your computer and click on the "Get Started" button.
Step 2. Connect Your Phone to Your Computer
Use a USB cable to connect your phone to the computer. Tap on the "Trust" button whenever you are prompted to trust your device and re-enter your device password again. The map will load automatically once you have completed step 2 above.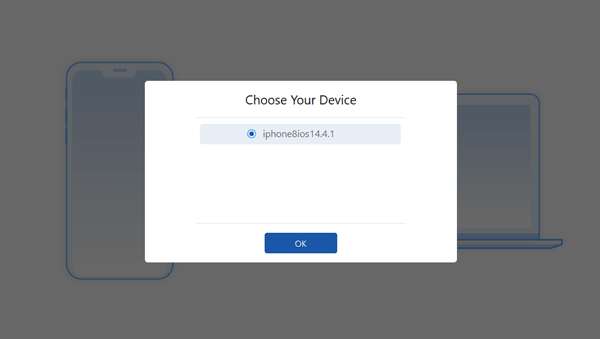 Step 3. Change Your Instagram Location
Select the "Teleport Mode" and select your desired location using a mouse or by entering the address of your location in the upper left corner. Click on the button named "Move" to relocate to your new destination.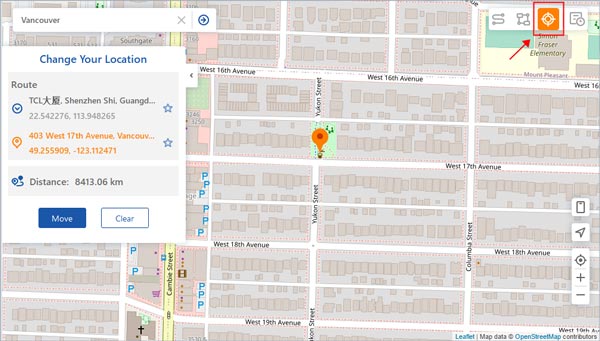 Conclusion
How to change the IG location is as simple as that! Now you know how to change login activity location on Instagram and spoof your Instagram post locations using GPS Location Changer. With this powerful tool, you can easily fake your current location and bypass any geo-restrictions. Don't hesitate to give it a try now!
Related Articles
How to Change Your Location on Snapchat with Ease? (Android and iOS Supported)
Best iSpoofer Alternatives for Android and iOS [Updated]
FGL Pro Pokemon Go Guide: Use FGL Pro to Fake Pokemon Go & Alternative
How to Stop Parents from Tracking Your Phone? Solve It Effortlessly
4 Easy Ways to Install Android App from PC Seamlessly
Handily Back Up Android Tablet with 5 Reliable Approaches [Detailed Guide]