Summary
Skout is a wonderful app that helps people worldwide connect. With over seven million monthly active users from around the world, it's one of the biggest social networking apps out there. Along with a wide range of places to browse, you can also see other people who are looking for friends nearby.
Whether someone is looking for a new partner or just wants to make friends, Skout can help you find your perfect match. But what if you want to change where they live? Changing location on Skout is easy with this guide. We will help you know how to change location on scout seamlessly.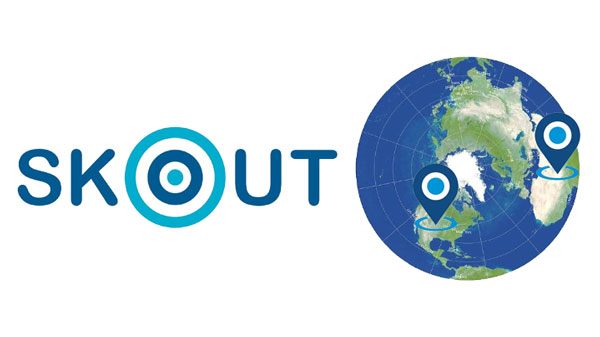 Part 1: Why Change Location on Skout App?
You might be wondering why you would want to change location on Skout. The main reason is that you may want to get access to newer profiles in the new areas. For instance, if you're in a new city and want to find a new friend, you can use Skout as a way to connect with other people.
It also lets you broaden your social circle by meeting people from all over the world. Of course, this can come in handy if you're traveling or just trying to meet new people in general. Skout allows the virtual journey to the new cities and connects with other people all around the world.
Bonus: How can you change your Twitter location without effort? This informative guide will tell you the solution.
Part 2: How to Change Location on Skout for iOS Users
The easiest and most effective way to change the location on your iOS device is to use this Location Changer software. This is the most convenient way to use this new feature. With it, you can change the location on your Skout. With just a few taps, you can get your new location to show up on the app. Also, this app is safe and won't hurt your current device in any way.
Highlights of this Fake GPS software:
- Instantly fake your location to any place in the world.
- It works with most location-based apps.
- The joystick feature helps you change your location easily.
- Allow you to create new routines for playing AR games.
- Compatible with many Android and iOS devices.
Download this location changer program below.
Here's how to change location on Skout via this software:
Step 1. Install the GPS Changer
Please download and install this program on your computer. Then launch it and tap "Get Started".
Step 2. Set Up a Connection via USB
Connect your iOS device to the PC via USB cable. Click "Trust" on the device when asked to trust the computer. Enter the passcode of the screen again to finish the procedure. Then choose your iOS device and tap "OK" on the interface.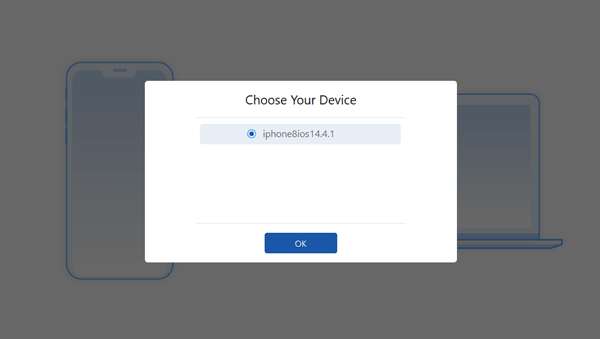 Step 3. Load the Map and Change Location
- Once done trusting the device, the program will start to load the map. After successfully loading the map, you may now look for your location on the map. Then select "Teleport Mode" from the upper right corner. From there, zoom in and out of the map.
- Scroll and choose a destination, or choose to enter the GPS/address coordinates found in the upper left corner. The program will start to load the map and find a new location.
- Finally, tap "Move". After some time, the location on your device will be changed immediately. And you can use the new location on the Skout app.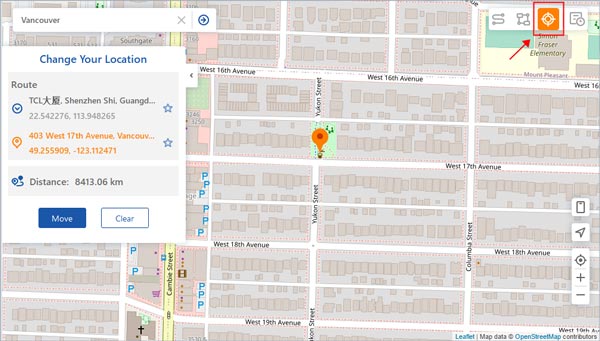 Read also:
You can fake the location on your Android phone without a mock location via these methods.
It is easy to back up and restore WhatsApp on your Android phone with these approaches.
Part 3: How to Change Location on Skout for Android Users
To change your location on Skout for Android, you will require a third-party application such as Fake GPS Location. This location-based application will help you fake your GPS location without rooting the smartphone. You can use this app to customize your phone's location with just one click.
One of the most significant features of Fake GPS Location is that it gives an option to change the latitude and longitude of any place in the world at any given time. The user must know the GPS coordinates of their current location and their desired new location.
How to change the Skout location on an Android using Fake GPS Location:
Step 1. Set Your Phone
After installing the application on your Android phone, please navigate to the Settings app, and choose the "Develop options" > "Select mock location app" option. Then select the Fake GPS Location app.
Step 2. Select a New Location
Open the app, and allow it to access your location if prompted. Then select a location you want on the map, and tap the "Green" icon for confirmation. Then the Skout location will be changed on your Android phone.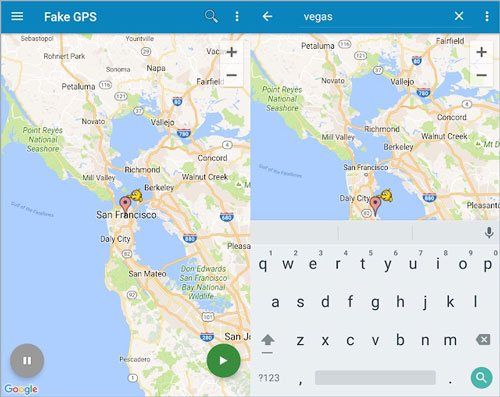 Further reading: Want the best Spoofing apps to play Pokemon GO? Then you can refer to this list.
Part 4: Hot FAQs about Skout
1. Does Skout show your location?
No. Skout only shows the location of your friends, not yours. It's your profile and visible only to people who have downloaded Skout and are in the area, but it is never shown on other devices.
2. How can I Delete my Skout Account?
To delete your Skout account:
Open the Skout application on the phone and log into your account.
Then tap on 3 dashed lines on the screen on the left upper side.
Navigate to Settings, choose "Account" and tap the "Deactivate Account" option.
Conclusion
Skout is another iOS application that has gained a lot of popularity in the last few years. It is a location-based social network app that allows you to connect with new people around the world through the use of social media tools such as Facebook. You now know hot change location on Skout easily on iOS devices. You can use the Location Changer program to change your GPS on Skout in 1 click.
Related Articles
How to Transfer WhatsApp Messages from Android to Android in 2022?
How to Change Your Location on Snapchat with Ease? (Android and iOS Supported)
How to Free Up Space on Android without Effort? [Comprehensive Guide]
12 SHAREit Alternative Options for PC and Mobile Devices: Transfer Files Faster
How to Remove Duplicate Songs from Android Phone [Tips and Methods]
How to Fast Cast Android to Windows 10 PC? 5 Effective Approaches