Summary
As we know, we need to enable the GPS feature on Android for navigation. However, in many cases, it is a nuisance. For example, we don't want to be tracked our real-time-locations, or we want to use apps that are not available in our areas, etc. For these reasons, we want to fake GPS on Android without mock location.
So, what should we do? Will we succeed in GPS spoofing without mock locations? If you also wonder about the answers, please follow us to discuss these questions below. Of course, we will offer practical solutions to you.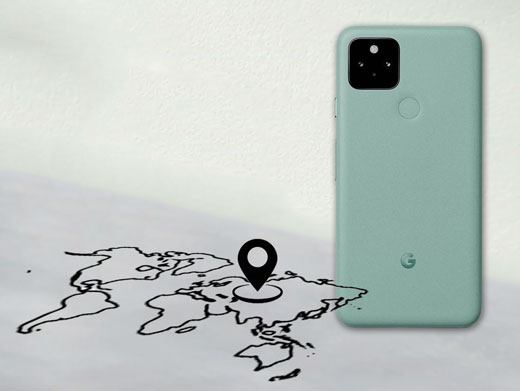 Part 1: Important Tips about Mock Locations
First of all, we will talk about 2 important issues about mock locations. In this section, you will know what the mock location is and what it can be used for. Without further ado, let's go on to read.
1.1 What is the mock location?
Mock location, as its name suggests, is a feature that allows you to set a random location on the Android device. In general, it is a pre-installed and hidden function on Android devices. Developers can use it to test apps. Also, you can download a Mock Location app from Google Play.
1.2 What can mock location be used for?
Many apps can easily track your location online because they can view your IP address without effort. Thus, using a mock location can improve your online privacy.
If you want to play AR games or other game apps which need you to spoof your location, it will be suitable to use a mock location on your device. Furthermore, many AR games require you to go out of your house. If you can use a mock location, you can breezily play games.
It is also helpful to get more matches on dating apps, especially when you want to search for people in a larger area.
Part 2: Fake GPS on Android without Mock Location
Next, we will show you how to fake GPS on Android without mock location. That means you can get a mock location on your mobile phone without developer options.
2.1 Using Location Changer
This Location Changer can make your Android spoof GPS without mock location. It can easily work with most location-based apps on your smartphone, including AR games, social platforms, and more. What's more, it is widely compatible with Android and iOS devices, such as Samsung Galaxy S21/S20/S10/Note 20, iPhone 12/12Pro/11/X/8/7, Sony, Huawei, Google, and the like.
This Location Changer can also:
- Change your location with undetectable fake GPS on the mobile phone.
- Allow you to share virtual locations you want on many social platforms.
- Support you to create routes on the map to move along when you play an AR game that asks you to go outside, so that you can stay at home to play the game.
- Enable you to set your moving speed freely.
- Help you save your historical spots so that you can easily select them again.
- Allow you to select an accurate location by inputting manually.
- Support you to recover your location by restarting your mobile phones.
Download the mobile phone location changer software for free below.
Guide on how to hide mock location without root via this location changer:
Step 1. Install the Software
Please install the program on your computer, and click Get Started. Then connect your mobile phone to the computer via a USB cable. It will fast detect your device.
Step 2. Select a Mode
- Please choose your device on the popup window, and tap OK. Then follow the instructions to enable the USB debugging feature on your Android phone. If you are an iOS user, please click Trust on the iPhone. Once connected, please select the Gaming or the Social mode on the interface.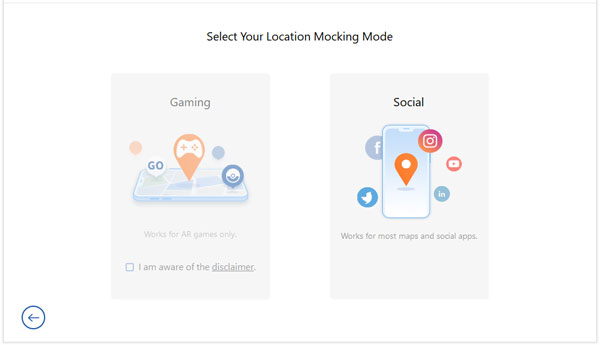 - If you select the Gaming mode, you can check the disclaimer and wait for loading. When you see the You're All Set popup, you can begin to log in to your game on the phone.
-If you select the Social mode, it will install an assistant app on your phone. After that, please go to Settings > Developer options > Select mock location app, and choose AnyTo Assistant.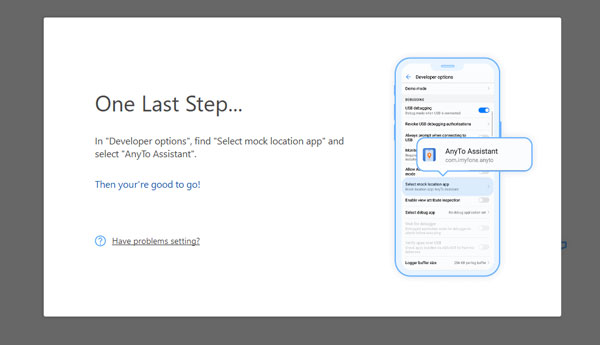 Step 3. Select a Mock Location with No Root
After that, you can directly zoom in or out of the map by scrolling your mouse, and select a location you like on the map, and click Move for confirmation. Also, you can select your address manually by entering it to the search bar on the upper left.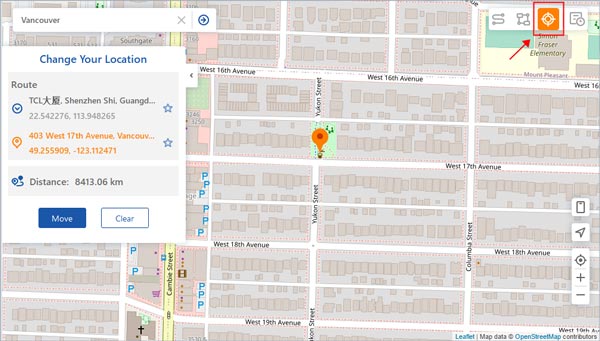 Tips: How to use fake location without mock location on iPhone using this software? Actually, the steps are similar to the Android guide above. But when you connect your iPhone to the computer, you need to click the Trust option instead of enabling USB debugging. Besides, after the connection, you can choose Teleport Mode on the top right corner to select a location directly. And you don't have to install the AnyTo Assistant app on the iPhone.
You might like:
Easily Fake GPS on Pokemon Go [Full Guide]
Effortlessly Fake Twitter Location on Your Device [Informative Guide]
2.2 Using Fake GPS Location
As a widely used location spoofer without mock location, the Fake GPS Location application helps a lot of users. You can download it from Google Play Store without hassle. However, it is a little bit complicated to refresh your location, because it will lock your phone location. If you want to fix it, please install another app to refresh your location several times.
Here's how to use fake location without mock location via this app:
Step 1. Download the App
Please download and install the Fake GPS Location app on your Android phone.
Step 2. Go to Developer Options
To select this app as your mock location app on your phone, you can open Settings, and navigate to Developer Options. Then click Select mock location app, and choose Faks GPS Location.
Step 3. Select a Mock Location
Please open the app and select the location you want on the screen. Then you can see that your address on Google Maps is your selected location.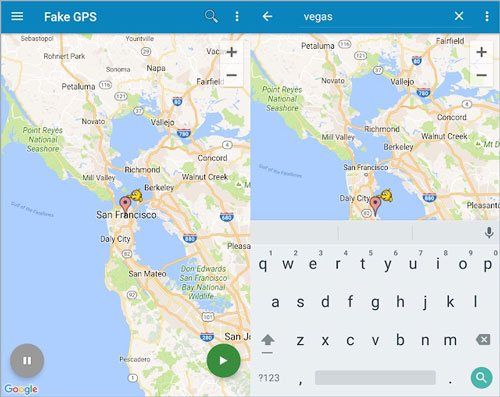 See also:
Want to back up your Android contacts to Mac without a hitch? Please use these methods. You will solve this problem fast.
Can you easily change the GPS location on your Android phone? Anyway, you can make it with this article.
2.3 Using Fake GPS
Fake GPS is another helpful app to hide mock locations without root on the Android phone. You can use it to test other applications' abilities, or play a trick on your friends. To run this app smoothly and avoid getting cached mock locations after stopping the app, you'd better set your location mode to GPS only and temporarily disable the location services.
Tutorial on how to use Fake GPS without mock location:
Step 1. Download the App
Please download and install the app on your mobile phone.
Step 2. Set Your Developer Options
Go to the Settings app, and select Fake GPS as your mock location app.
Step 3. Fake Your Address
Run the app, and pick a location. Now, you have faked your address without detection.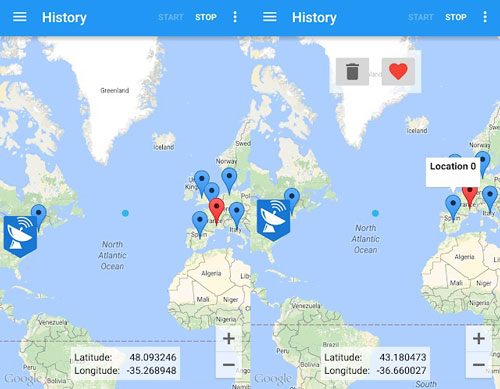 Further reading:
Believe it or not, it is easy to back up and restore contacts on Android phones and tablets.
You can now breezily select a mock location on any Huawei mobile device via these 5 methods.
2.4 Using VPN Apps
Wonder how to fake GPS on Android without mock location for Pokemon Go? In fact, many VPN apps can help you fake GPS on Android, such as Thunder VPN, Turbo VPN, and more. You can easily install them from Google Play. But these apps cannot allow you to select a precise location, so you can only choose a country or a city.
Here's how to fake locatons without developer options via VPN:
Step 1. Launch the VPN App
To begin with, please install a VPN app on your cellphone. Then launch it.
Step 2. Select a Server Location
Tap the Menu icon and choose an area you want. Next, the app will automatically connect your phone to the server location. Once done, you can now play your game app without limitation.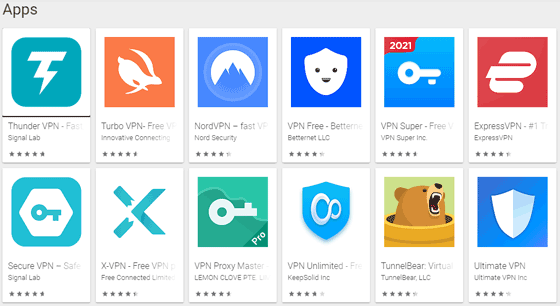 Conclusion
As long as you have mastered one of these 4 fake GPS tools mentioned above, you can effortlessly fake GPS on Android without mock location. Moreover, the location changer introduced in Part 2.1 can help you spoof your GPS, make routes, and more with ease. If you want this comprehensive software, please catch this opportunity to try it.
Related Articles
[Updated Guide]How to Delete Photos from Android Phone Permanently in 4 Ways
[Fast Transfer] How to Transfer Your Photos from iPhone to Android Effectively?
8 Top Options of Android Data Eraser Software [Overall]
4 Easy Ways to Install Android Apps from PC Seamlessly
How to Recover Deleted Audio Files from Android Phone Effortlessly? (Latest Guide)
Android Manager for PC: Manage Your Android Phone on the PC Easily