Summary
iSpoofer was one of the most loved tools for Pokemon Go and used to be one of the most reputable software to change the game location without necessarily jailbreaking your devices. The software was not just made to change your location but also to spoof the ones of your friends in the same room or even those playing with you.
This led to many improvements in the game as more people got addicted to it and could not quit playing. The app was used by many people who traveled to different places and wanted to have an easy time catching Pokemon on their way back home. But, now it has been shut down and is no longer available. Fortunately, iSpoofer alternatives are available, and we will highlight them in this guide.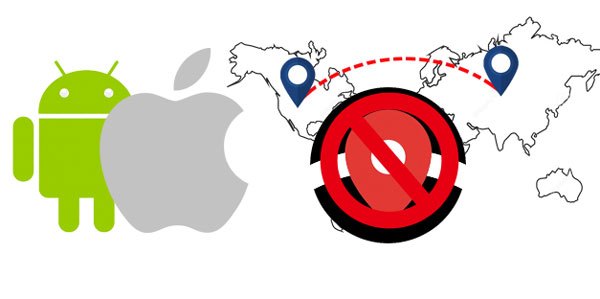 Part 1: Why Does Not iSpoofer Work Anymore?
iSpoofer does not work anymore and has been shut down, and the main reason behind that is because of a lawsuit as copyright infringement. So, we assume that the developers wanted to avoid the lawsuit.
Before the app stopped working, the lawsuit claimed monetary damages for the three apps created, which were a copy of the original ones made by Niantic. The versions gave the players abilities that weren't in their original version. So, Niantic felt this was an infringement on the firm's intellectual property right and wanted to be compensated for the lost gains.
Bonus: Searching for a replacement for HTC Sync Manager? Then this guide is worth reading.
Part 2: iSpoofer Alternative for iOS
You should be very careful about the iSpoofer alternative apps you choose to use on your iOS device. Below are the iSpoofer Alternatives for iOS you can use:
1. iMyFone AnyTo
Are you wondering if you can find a safe iSpoofer alternative since iSpoofer was shut down? Absolutely yes! iMyFone AnyTo is the safest, most reliable, and most effective Pokemon Go Spoofer. This is a feature-rich location spoofer app for your iOS device.
If you compare it to the iSpoofer, you'll find that it has a better user interface that will instantly assist you in changing the location on your iOS device. The best thing with this iSpoofer alternative is that you may still use it directly without the need to install iTunes on the computer. Furthermore, no jailbreaking your iDevice. Quite convenient, right?
Apart from that, you may still use this location changer software for planning the customized route or use a joystick to make your device move along. This implies that you may play Pokemon Go and get more types of this game without moving an inch!
Main characteristics:
- 1 click to spoof your location on your iPhone without iTunes.
- No jailbreak.
- Can control five different iOS devices simultaneously.
- Compatible with almost all iOS devices, like iPhone 13 Pro/13/12 Pro/12/11 Pro/11/XS/X/XR, and more.
Pros:
- No iTunes or jailbreak is needed.
- Allow you to create routines on the map.
- Help you control the moving speed.
- Reliable and safe.
Cons:
- It's a PC or Mac-based program.
Download this iSpoofer for Pokemon Go alternative below.
How to use this iSpoofer alternative for an iOS device to fake GPS location:
Step 1. Launch the Program on a Computer
Download the replacement for iSpoofer on your computer, install and launch it by clicking on its icon twice and tapping the "Get Started" icon.
Step 2. Connect Your iOS Device to the Computer
Use a working USB cable to connect your iPhone to the computer. To connect successfully, you have to unlock your device and click the "Trust" icon. Then choose your device and tap "OK".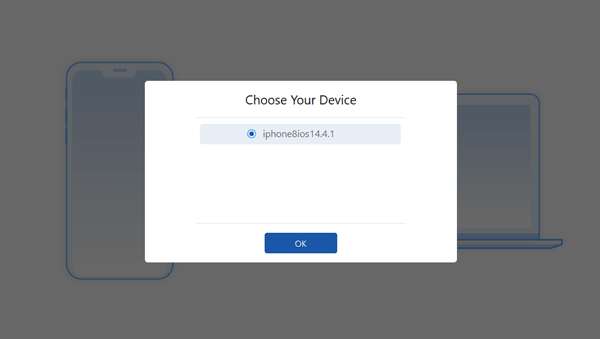 Step 3. Change Location
- You will be prompted to the map. Tap the "Teleport Mode" button in the right corner at the top. Use the search bar to feed in the location name you want. Or, you may find it through GPS coordinates.
- Then click on a specific location and tap the "Move" button. The program will change the location on your mobile device.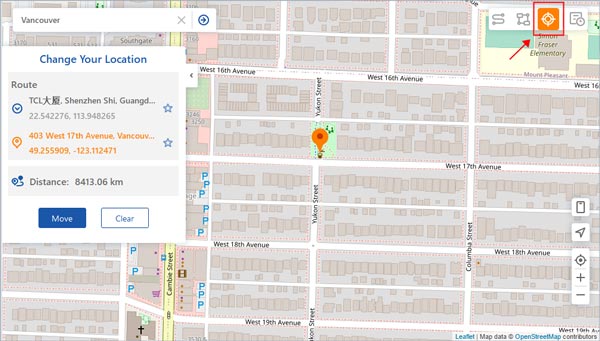 See more: You can also fake your Android GPS without a mock location in these ways. Let's check it out.
2. iTools by ThinkSky
This is one of the most reliable and popular software available online. Not only can you mimic your old iSpoofer Pokemon Go, but you also play on multiple accounts at once with it. It is easy to use and has many advanced options for you to use when and when you need it.
It offers GPS spoofing, changing location or map, changing your phone's status, and playing Pokemon Go on multiple accounts at once. It's a desktop app that needs you to connect iOS gadgets to the computer to use it.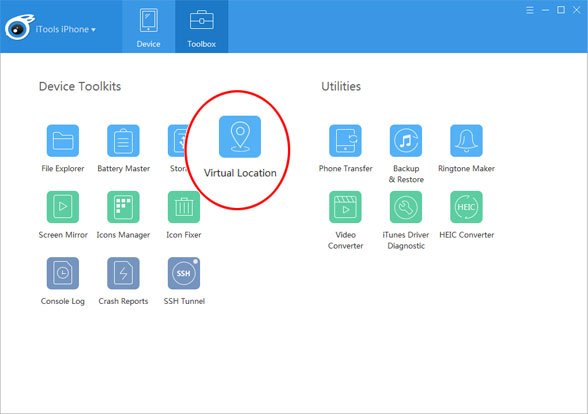 Pros:
- Reliable and stable tool to help you teleport your device.
- It's easier to use.
- You'll retain your new location once you disconnect your phone from the computer.
- You can stop the simulation manually.
- In addition to location simulation, it can back up iOS data.
Cons:
You need to upgrade to a premium version to spoof your device as often as you want.
Read also: It is easy to spoof Pokemon Go on an Android device, as long as you read this guide.
3. Nord VPN
This is another wonderful iSpoofer alternative you can use to teleport to any place you want. Any kind of VPN can help you fake your location safely, but most of them don't have many servers that the Nord VPN has. Nord VPN securely hides your current IP address as you select the server to use. This is actually one of the VPNs to fake locations.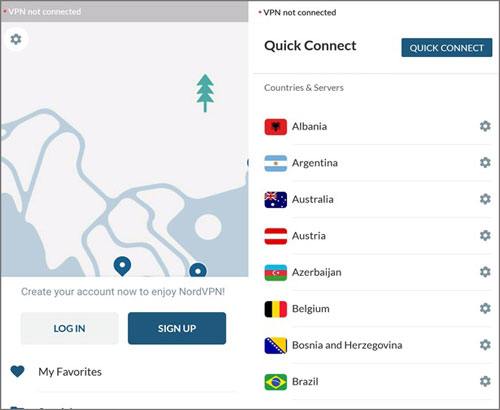 Pros:
- It's secure to change the virtual location on mobile devices.
- You can easily teleport to the area you want to be provided it has the servers.
- No jailbreak for iOS devices.
Cons:
- You can't teleport to an area where there are no servers.
Maybe you like: This guide will help you effortlessly fake Twitter locations on a mobile phone.
Part 3: iSpoofer Alternative for Android
There are also many iSpoofer alternative apps for Android devices. These apps will help you easily fake your location on an Android device without revealing your location. This way, you will be able to do a lot of things you want. Here is the best iSpoofer Alternative for Android devices:
1. Fake GPS Go
This is one of the known and leading apps to teleport your Android gadget without the risk of getting banned from Pokemon Go. All you have to do is download and install it on the device and finally launch it. With this app, you can easily navigate around the map as you play Pokemon Go. The best thing with this tool is that it operates in the background, so it doesn't affect how you play Pokemon Go. A truly wonderful app to change your location.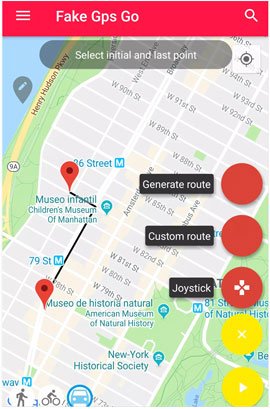 Pros:
- User-friendly interface.
- Work with rooted and non-rooted devices.
- GPS joystick feature to make the operation easier.
Cons:
- Many ads in its free version.
Conclusion
It was very easy to play Pokemon Go with spoofer for iOS and Android sometimes back. But now, technological advancements have made it hard and riskier to use this tool. So, if you wish to play the Pokemon Go game safely without the need to worry about being banned, you should use a safe iSpoofer alternative like the ones we listed above, both on your Android and iOS devices.
If you're using an iOS device, then iMyFone AnyTo is the best iSpoofer alternative you may ever use. As for Android devices, go with Fake GPS Go, and you'll have an enjoyable time at your new location. With the tools mentioned in this post, you'll be able to teleport anywhere you want without losing your account.
Related Articles
Most Recommended Samsung Kies Alternative Are Here (6 Helpful Tips)
Titanium Backup Alternative - 10 Helpful Options to Back Up Android Files
Recuva Software for Android: Useful Review and 5 Recuva Alternatives
12 SHAREit Alternative Options for PC and Mobile Devices: Transfer Files Faster
Android File Transfer Alternatives: Can't Miss the 5 Best Apps for Mac
Top 8 iCloud for Android Alternatives: What Can I Use instead of iCloud on Android Device?