Summary
Pokemon Go is a virtual reality versatile game that allows you to traverse the globe as you fight and capture the iconic Pokemon. FGL Pro for Pokemon Go is a powerful tool that lets you catch Pokemon far from your location. This FGL Pro app enables you to fake your Pokemon Go's location and catch Pokemon from everywhere in the world while you are in the comfort of your house.
In this article, you will learn more about FGL pro, which enables Pokemon spoofing. Thus, keep on reading to learn the facts concerning FGL Pro.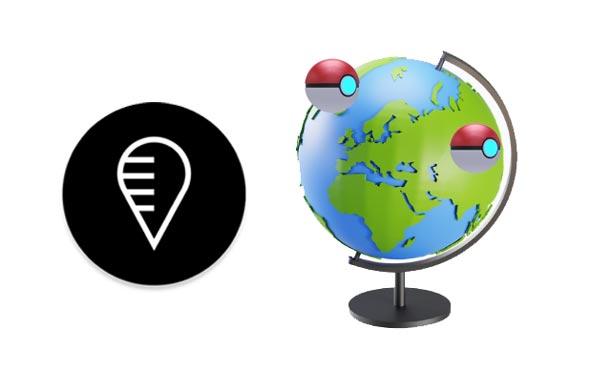 Part 1: What's FGL Pro?
It is a GPS-Spoofing Android application that is used to change the location of an Android device. You can change your Android location to any place in the world using this powerful spoofing tool. Since it perfectly works with Pokemon Go application, it is among the most used and popular location spoofing applications.
Main features of the FGL Pro for Pokemon Go APK:
- Natively work with Pokemon Go for the GPS spoofing on virtual locations.
- Permit you to swap your place to any place.
- Enable you to share fake locations with your family members and friends.
- Used to fake and share the custom routes.
Part 2: Some Problems You'll Likely Encounter With FGL Pro Pokemon Go
When you want to play the Pokemon Go games with your colleagues and friends using the FGL pro application, the FGL pro app makes your device keep on crushing. It becomes very annoying when your gadget crushes when you are just about to pick your favorite Pokemon.
Another problem that you may encounter while using this application is some errors like "FGL Pro error 11", "FGL Pro mocking please wait", etc. These problems arise when you fake your smartphone's location regularly. You will enjoy good performance if you operate this application within your boundaries.
Part 3: How Do You Hack Pokemon with FGL Pro?
Do you want to learn how how to hack Pokemon Go to fake your location with FGL Pro on your Android device? Follow the below simple steps to fake your location easily:
Step 1: Now go to Google Play Store and then download the FGL Pro application.
Step 2: Disable the "Find My Device" option by going to Settings, then click on the "Security" and "Device administrators" options, and disable the "Find My Device" feature.
Step 3: Click the "Apps" option on the Settings app, then click "Menu" > "Show System", and lastly, disable the "Google Play Store" application.
Step 4: To spoof a location, open your FGL Pro application. Navigate to the "Developer options" > "Select mock location app" and choose the "FGL Pro" application.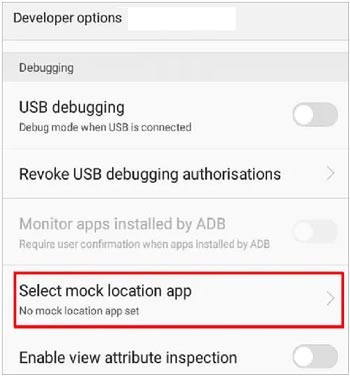 Step 5: Launch FGL pro application on the device and select your location in the Pokemon Go application. Lastly, tap on the "Play" to enjoy catching any Pokemon, even the ones that are location restricted.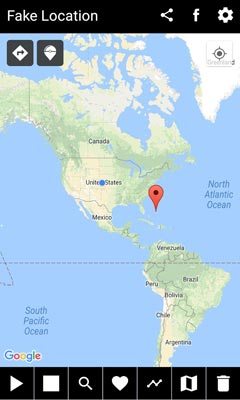 Further reading: With this guide, you can easily copy files from iOS to Android. Let's check it out.
Part 4: FAQs on FGL Pro and other Spoofing Apps for Pokemon Go
Q1. Can FGL fake GPS for free?
FGL Pro is applicable for every Android gadget with 4.0.3 and subsequent types. The app functions best with a few other apps. The FGL Pro application is free on the Play Store, and you can use it to spoof any location without charges.
Q2. Is FGL Pro safe for Pokemon Go?
FGL Pro is entirely safe to be used with Pokémon Go for spoofing. However, there have been reports that the application malfunctions at times. The main problem is that the application keeps crashing whenever a user uses a fake location.
Q3. Can Fake GPS work with Pokemon GO?
Fake GPS is another app to set your location on your Android phone to anywhere globally. As long as you set the app up correctly, you can use it for Pokemon Go. But it only work for Android devices but not iOS.
Q4: What is Spoofer Pro for Pokemon Go?
Spoofer Pro is a tool to help you catch Pokemon easily, and it is suitable for iOS users, since it supports iOS devices. But it requires you to install it on a computer.
See also:
Powerful iTools Virtual Location Alternatives [List Top 9]
How to Transfer Music from iPad to iPod with/without Computer (iOS 15 Supported)
Part 5: FGL Pro Failed to Work on Your iOS? Use the Best Alternative
Sadly, Pokemon GO FGL Pro is inaccessible for iOS devices. Don't worry! Just use this alternative to FGL Pro - Virtual Location Changer. It remains the perfect substitute for FGL Pro for faking locations on Android and iOS devices. It is similar to FGL Pro, but it is better. It alters your location to keep you safe of being tracked, and it is more stable than FGL Pro.
Key features and highlights of this replacement tool:
- Fake GPS location on Android and iOS and devices to any place in the globe immediately.
- Spoof Pokemon Go on Android and iOS without effort.
- Work 100% with location-based applications such as the internet community, AR games, etc.
- Joystick for simulating GPS movements as you freely play games.
- Export/import GPX files to enable you to save your best routes.
- Compatible with most Android and iOS versions, including Android 13 and iOS 16.
Download this FGL Pro alternative.
It is very easy to use this GPS changer. You just need to follow the below steps:
Step 1. Download and Install the GPS Changer
You will have to begin the process by downloading, installing, and launching this software. Click on the "Get Started" button after launching it.
Step 2. Connect an iPhone to the Computer
The second step will be to connect your phone to your personal computer using a USB cable. After that, unlock your device and click on the "Trust" option that appears on your mobile phone.
Step 3. Hack Pokemon Go with Ease
- Enter your password again for the application to load the map. You are free to select any location from the map after the map has successfully loaded.
- Click the "Teleport" mode, and enter the location you want to change to when playing Pokemon Go. Finally, click "Move" to switch to the new location. Then you can use it to play the game.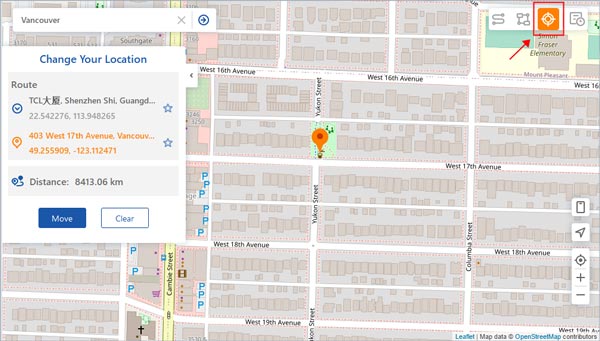 Conclusion
From the above article, you have learned how to use FGL Pro for Pokemon Go and the best alternative methods of faking locations on your mobile devices. As we have seen, the Virtual Location Changer software is powerful and reliable for spoofing your Android and iOS device's location. Now, you can enjoy Pokemon Go.
Related Articles
Handily Back Up Android Tablet with 5 Reliable Approaches [Detailed Guide]
Restore Android Phone from Backup via Practical Approaches [Easy Guide]
Why Does Android Crash? How Can You Fix the Issue? [Solutions Ready]
Recover Snapchat Photos on Android in 4 Effortless Ways (Detailed)
Messages Didn't Transfer to New iPhone | Work It Out via 9 Tricks
How to Import Photos from iPhone to HP Laptop with 7 Trustworthy Methods