Summary
Most players of Pokemon Go know that what types of Pokemon they catch depends on their locations. Hence, they often fail to pass the level due to the location restrictions. If you encounter the same situation, please check how to spoof Pokemon Go on Android, which can help you get rid of location limitations, and smoothly catch more Pokemon than before. Now, let's learn these 4 methods below.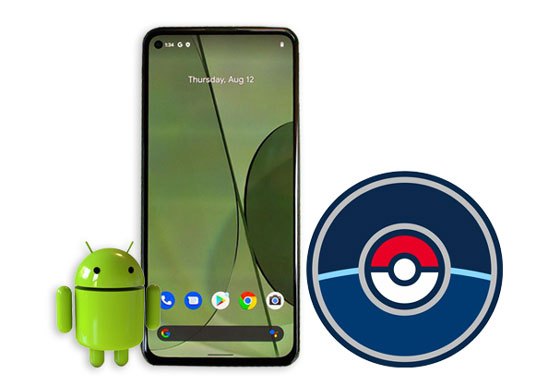 1. What is spoofing in Pokemon Go?
Spoofing in Pokemon Go means that you can fake GPS on Pokemon Go so that you will not be limited because of your real location. In this way, you can choose a location you like to catch other types of Pokemon in the game.
2. Is it safe to spoof in Pokemon Go 2021?
Yes, it is safe to spoof in Pokemon Go. A reliable Pokemon Go spoofer on Android will not damage your Android data. Therefore, you'd better download the spoofing app from a trustworthy website.
Part 1: How to Spoof Pokemon Go on Android via Virtual Location?
Virtual Location, a useful Pokemon Go spoofer for Android, allows you to change your GPS location to any other location on the map. It can not only work on Pokemon but also other games and social platforms. Thus, you will not expose your real-time location to others. You can also design the route you like and play AR games with ease.
Key features and advantages of this Pokemon Go location spoofer:
- Effortlessly fake GPS on Pokemon Go on Android devices.
- Support you to select places from all over the world.
- Allow you to use a mock location on most applications, such as AR games, dating apps, etc.
- You can move along the route you created at home instead of going outside when playing an AR game.
- Widely compatible with Android and iOS mobile devices, such as Samsung Galaxy A72/A71/A70/A52, Motorola G Pure/ G Fast/G Power/G Stylus/G9, ZTE Axon 30 Ultra/Axon 30 Pro/S30/nubia Z30 Pro/nubia Red Magic 6, Xiaomi Mi 11 Ultra/11/10/9/8, Honor, iPhone 13 Pro/13/12/11/X/8/7, and more.
Download the Pokemon Go spoofing app for free below.
How to spoof in Pokemon Go for Android with this software:
Step 1. Launch the Location Spoofer
Please download and install the spoofing software on your computer. Then launch it, click the "Get Started" icon to connect your Android device to the computer via USB.
Step 2. Select a Mode
Enable the USB debugging mode and choose the "MTP" option on Android. Then you can choose your device on the interface for confirmation, then choose the "Gaming" mode.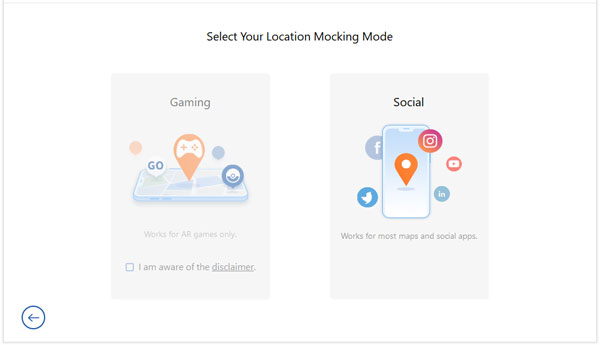 Step 3. Choose a Mock Location for Pokemon Go
When seeing the "You're All Set!" on the interface, you can log in to Pokemon Go on your Android phone. Then you can search for and select a desired location on the map to fake GPS for Pokemon Go.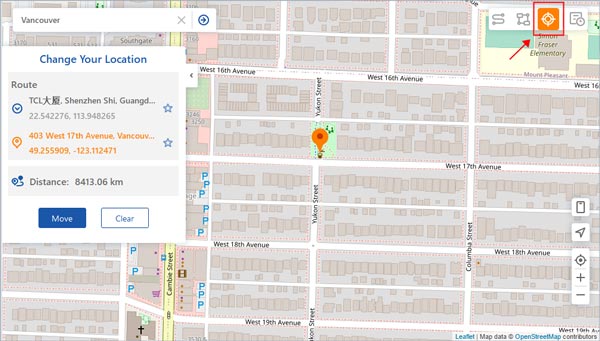 Bonus: This guide will teach you to fake GPS on Huawei without a hitch.
Part 2: How to Spoof on Pokemon Go with Fake GPS Location?
Fake GPS Location is a spoofing app for Android. It can spoof in Pokemon Go without getting banned, as long as you install it on your Android phone or tablet. Furthermore, it allows you to enter latitude and longitude to change your GPS location. If needed, you can pick the speed you like to track the route.
How do you spoof in Pokemon Go with the Fake GPS Location app:
Step 1. Install the App on Android
In the beginning, please download and install this app on your Android device, open it, and choose the "Set Location" option.
Step 2. Select a Location on the Map
Tap the "Open Map" icon to pick the location you want on the map. Then tap the "SELECT" and "Start" icons. Now, you have changed your GPS location on your mobile device. You can check it on your Google Map.
Step 3. Go to Pokemon Go
After that, you can start the Pokemon Go with the mock location.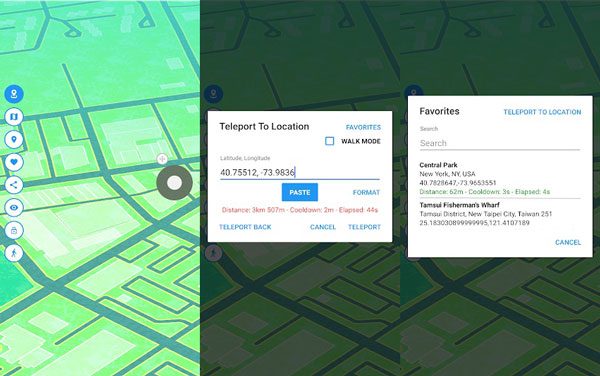 Read also: Click it to get a comprehensive guide to switch to another Android phone without losing data.
Part 3: How to Spoof in Pokemon Go without Getting Banned via Mock Location?
Another practical Android spoofing app for Pokemon Go is Mock Locations. It can easily and safely fake your location information on the Android device without rooting. But its free trial is available within 24 hours. Hence, you need to purchase the full version if you want to use the premium features after the free trial peroid.
How to spoof safely in Pokemon Go on Android via Mock Location:
Step 1. Install the Mock Location App
Please go to Google Play, and install this app on your Android handset.
Step 2. Change Your Location on Android
Run it and click the magnifier icon to search for your wanted location. Then hit the "OK" icon for identification. After that, you can open Pokemon Go to start the game with the fake location.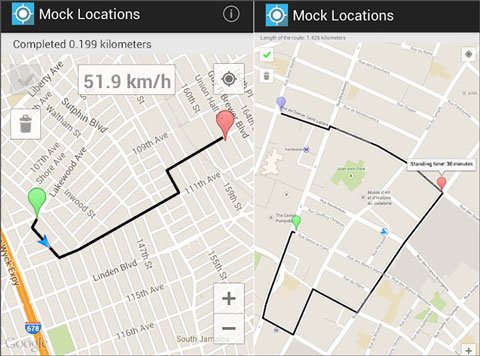 You may check: Is there a way to fast change the location on Snapchat? Certainly, this guide will tell you the detailed steps.
Part 4: How Do You Spoof in Pokemon Go with a VPN App?
VPN, virtual private network, helps you remotely access other networks by establishing a virtual point-to-point connection. Some users access other countries' networks via a VPN app. In other words, you can install a VPN app to connect your Android device to another network of a country or area. Then Pokemon Go will change your location based on your connected network. However, you need to subscribe to the VPN services in advance.
How to cheat Pokemon Go on Android with a VPN app:
Step 1. Download a Reliable VPN App
Please select a safe VPN app from the website, such as ExpressVPN, VPN Super, etc.
Step 2. Create an Account
Follow the prompt to sign up for an account, and choose a location. Then click the "Connect" icon to connect to the network of the location you chose.
Step 3. Start Pokemon Go
Once connected, you can begin to play Pokemon Go on your Android device.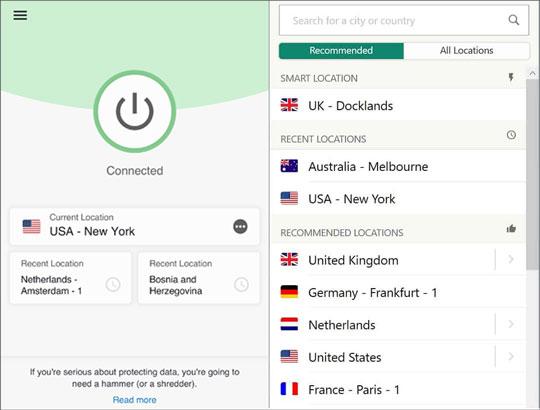 Conclusion
There is no doubt that you can spoof Pokemon Go on Android successfully via these 4 approaches. But if you want the best mock location app for Pokemon, you can choose the Virtual Location software, a professional spoofing desktop app. Its game mode is designed for Pokemon, and will not jump to your real location suddenly. Thus, it is more stable than other apps.
Related Articles
Clean Junk Files on Android with 5 Hassle-free Methods [Newest Guide]
Jihosoft Android Phone Recovery Review: Is It Worth a Try? (Professional)
How to Transfer Photos from Android to PC Windows 10 [Handy Guide]
Best Android Data Recovery: Recover Android Files without Hassle [9 Tools]
How to Back Up Android Phone before Rooting With Ease | Check the Full Guide
[Solved] Seamlessly Transfer Files from Android to iPad with 9 Methods