Summary
Want to fake GPS on Huawei for protecting your privacy? Or want to capture more pokemons for passing Pokemon Go? Anyway, you will need to enable Huawei mock location. After you fake GPS on Huawei, you can enjoy playing AR games and other apps without location limitations.
Thus, this article has displayed 5 ways on mock location on Huawei, and you can select one of them according to your requirements and their features.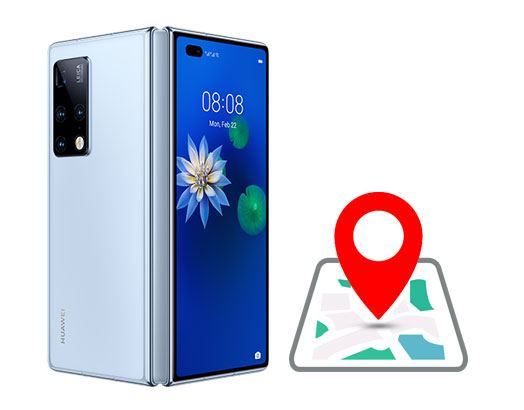 Tips: What is the mock location? Is it safe?
Originally, mock location is a feature on Huawei and other Android devices for helping developers test devices. Besides, more and more people utilize this feature to change locations on their mobile devices for many reasons. So, is it safe? Actually, it depends on which application you choose. That means it is important to select a reliable mock location tool.
Part 1: How to Enable Huawei Mock Location Securely
Want to use mock location on Huawei P20 Pro securely? Then you can pay attention to this Location Changer. It supports you to alter GPS location on Huawei to anywhere around the world. It is helpful for Huawei P20 Pro Pokemon Go spoofing location without restriction. Of course, it can also help you fake GPS on social platforms. It even allows you to plan a route on the map.
Highlights of this Huawei virtual location software:
- Easily and safely choose a mock location on your Huawei device.
- Allow you to plan routes and move along with the customized speed.
- Support different kinds of AR games and social apps.
- Teleport mode, two-spot mode, multi-spot mode, circle route, and more are available.
- Support not only Huawei but also other Android and iOS devices, such as Huawei P40 Pro/P40/P30/P30 lite/P20 Pro/P20 lite/P10, Huawei Mate 40/Mate 30/Mate 20/Mate 10, Huawei nova 8i/7i/6/5T/4/3/3i/Y6p, Samsung, Sony, OnePlus, OPPO, ZTE, iPhone 12/11/X/8/7, iPad, and more.
Download the mock location software for free below.
Guide on how to change location on Huawei phone via this program:
Step 1. Install the Location Changer
After downloading the program, please install and run it on your computer. Then click the "Get Started" icon, and connect your Huawei device to the computer via a USB cable.
Step 2. Select a Mode
- Please choose your phone, and tap the "OK" icon on the screen. Then enable the USB debugging on Huawei.
- After the successful recognization, you can select the mode you want.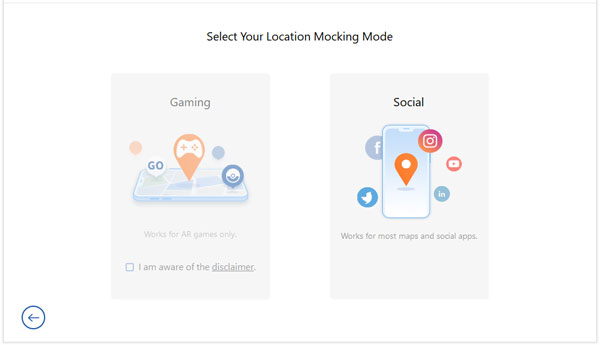 Step 3. Enable Mock Location on Huawei P30 lite
- Next, please follow the prompt to install AnyTo Assistant on your Huawei P30 lite. Then you can search for and choose the location you like on the map.
- Finally, tap the "Move" icon to change the location of your Huawei device.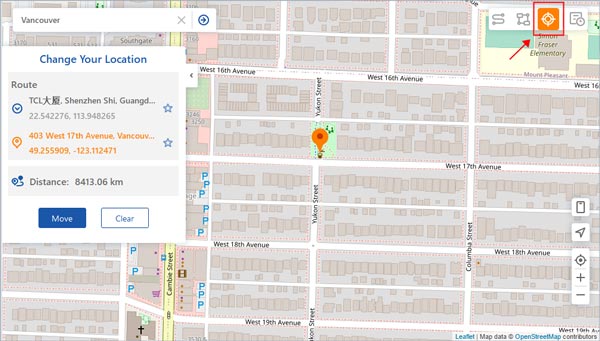 Bonus:
How to fast fake GPS on Android devices? This post will show you the solutions.
Want to fake GPS on Android when you play Pokemon Go? Please use these 4 ways.
Part 2: How to Fake GPS on Huawei via VPN Apps
Would you like to stream TV shows, movies, and other interesting videos at home? To watch the videos from other areas, you can utilize a VPN app to fake GPS on your Huawei phone. In other words, VPN apps are also useful mock location apps for Huawei. But you cannot select multiple locations at the same time. Let's take ExpressVPN as an example.
Here's how to fake GPS for Huawei Y6p via ExpressVPN:
Step 1. Install the VPN App
First of all, please install this VPN app on your Huawei device.
Step 2. Set It Up
Open the app, and click the "New to ExpressVPN" icon to sign up for an account. Then choose the "OK" option on its connection request.
Step 3. Connect to a VPN Server
After setup, you can select your desired VPN server on the screen. Once done, you can enjoy watching your videos with ease.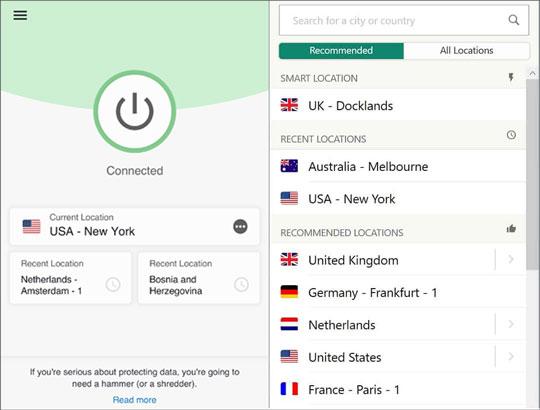 Read also: Would you like to release more space on your Android phone? If yes, please refer to this article, which has listed 8 options of Android erasers.
Part 3: How to Change Locations on Huawei Phone Using GPS JoyStick
GPS JoyStick can effortlessly fake GPS locations on Huawei by overwriting your current location. No matter what place you want to locate, it can change your location swiftly. Furthermore, you can enter specific latitude and longitude directly on the app to fix locations.
Here's how to choose a mock location on Huawei P Smart via GPS JoyStick:
Step 1. Download the App
Please download and install the app on your Huawei phone. Then open it, choose the "Get Current Location" option, and click the "START" icon.
Step 2. Select Location on Map
Next, please find the location you want on the map, and tap the "SELECT" button. Then click the "START" again. After that, you can freely move on the map with the mock location.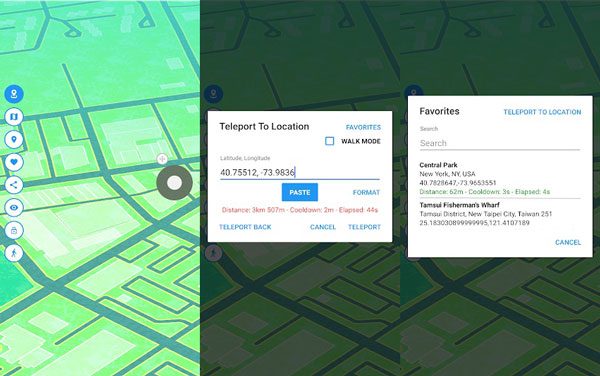 Further reading:
Want to recover lost data on Huawei? You can try these 3 excellent recovery approaches.
You can also easily change the location on Snapchat on Android and iOS devices.
Part 4: How to Fake GPS for Huawei via Fake GPS
Another useful mock location app for Huawei is this Fake PGS, available on Google Play as well. With it, you can use a mock location for Huawei nova 3i without hassle. By the way, it requires you to run this app first before you open other apps for effectiveness.
Steps on how to use a mock location on Huawei nova 3i via Fake GPS:
Step 1. Install the App
Please install and open it on your Huawei phone. Then you will see the map.
Step 2. Allow Mock Location on Huawei
- To choose this app as your mock location app on Huawei, you can go to Settings, and choose the "System" > "About phone" option.
- Tap the Build number for 7 times, and go back to the previous page. Then hit the "Developer options" > "Select mock location app" option to select the Fake GPS app.
Step 3. Type a Location
- Click the three-dot icon on the top right, and choose the "Search" option on the list. Next, select the "LOCATION" mode, and you can input a detailed location.
- Tap the "START" > "PROCEED" icon. Now you're using the mock location on your Huawei phone.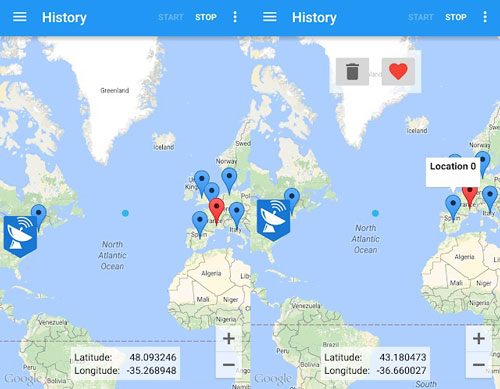 Maybe you need:
These 4 valid ways can help you swiftly transfer contacts from Samsung to Huawei.
Want an excellent spoofing app to play Pokemon Go? Here is a helpful guide.
Part 5: How to Set a Mock Location on Huawei with Mock Locations
Mock Locations supports you to fake your location on your Huawei phone via GPS and a network. But it sometimes will jump to your actual location. You can use it for free within 24 hours, so that you can check its performance easily. If you are satisfied with the app, you can purchase the full version.
Here's how to choose a mock location on Huawei via Mock Locations:
Step 1. Run the App on Huawei
Please install Mock Locations on your Huawei device. Then run it, and check the on-screen guide to select the mock location app. Next, tap the "SETTINGS" option to set it.
Step 2. Select Desired Location
You can now select a start location and an endpoint by long-pressing that you like on the map. Then it will build a route automatically.
Step 3. Move along Your Route
Tap the tick icon, and you can set the speed and other information. Then tap the "Go!" icon to begin moving.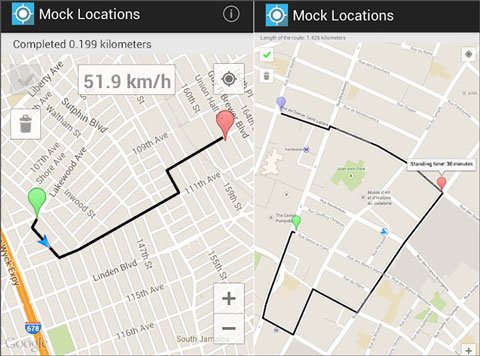 Note: How do I turn off the mock location on Huawei? Please go to the Settings app, tap the System > About phone, and hit the Build number 7 times. Then you can see the Developer options. At last, turn it off. This is my way to switch off mock location on Huawei.
Words in the End
That's all about Huawei mock location. You can now fake GPS on Huawei via these 5 methods without trouble. To be honest, the most reliable and effective mock location tool is the Location Changer. It will not jump to your real location out of a sudden, and it has multiple practical features, like planning routes, setting several locations, etc.
Related Articles
How to Transfer Photos from iPhone to Huawei in 5 Effective Ways?
Phone Clone Troubleshooting: How to Fix Huawei Phone Clone Not Working Issue? (Proven Tips)
How to Transfer Data from HTC to Huawei? Reveal 4 Seamless Transfer Ways
[Full Guide] Transfer from Huawei to iPhone with 3 Effective Ways
Huawei Backup - 4 Powerful Methods to Back Up Your Huawei Data
Huawei to Mac Transfer with 5 Authoritative Solutions (Solved)