Summary
When an Android phone or tablet is full of data, it will run slower than before or even get stuck. And this case is so common in our life, especially when we have used our devices for several years. Nevertheless, we can improve it by learning how to free up space on Android.
Of course, it is necessary to master some tricks to clear the internal storage of Android devices, because we never want to remove those important files by accident. Without further ado, let's get started.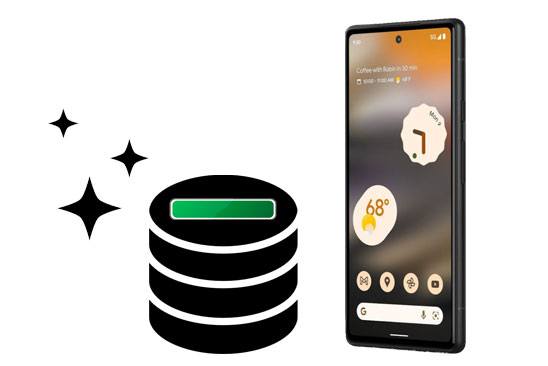 Part 1: FAQs on Freeing Up Android Memory
The following two questions are the ones people ask most, and we think answering them will help free up Android memory.
1. How to see what's eating up space on my phone?
When you find you run up your phone's storage space, you might want to find out what file types are taking up the space, which is significant for you to take a further step.
To check the storage status on your Android device, you can open the Settings app, and choose the "Device maintenance" > "Storage" icon. Then you will see the internal space situation, and it will show you how many megabytes of memory are used by different file types.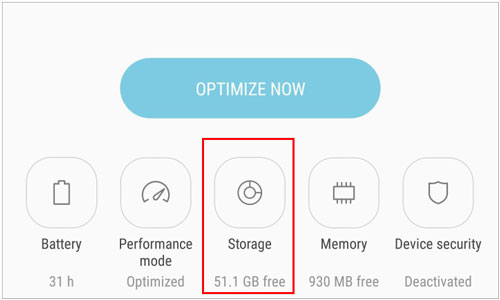 2. What should I delete when Android storage is full?
Even though you desire to clear storage on Android, you cannot randomly delete the files and folders in the File Manager, since they are probably important to you. If you have rooted your phone, please be careful not to delete system files by mistake.
In general, you can clean up app caches, searching history, thumbnails, and other unwanted data. Next, you can follow different tips to clear the Android memory without hassle.
Bonus: Want to make your Samsung tablet fast? You can free up space with this guide.
Part 2: How to Free Up Space on Android in Different Ways
How can you clear storage on Android without deleting your useful files? Here are 7 tricks for your reference.
Tip 1: Clear Storage on Android by Removing App Cache
App caches are those scripts, images, multimedia, etc., to reduce the load time when you reopen apps. And they will occupy a lot of space on your device. Thus, you'd better clear app caches regularly.
Please go to Settings, and click the "Apps" option. Then select an app you want on the screen, and tap the "Storage" > "Clear cache" icon. Then you will remove the app caches. Please repeat the steps on other apps.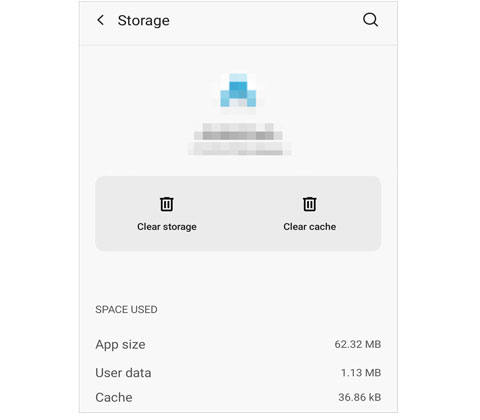 Tip 2: Free Up System Storage on Android by Removing Apps
Next, you can check the apps on your Android device. Please uninstall those apps you seldom or never use from your gadget. Just unlock your Android phone or tablet, and long-press the app icon you plan to remove. Then tap the "Uninstall" icon to remove the app. However, you cannot uninstall the pre-installed apps if you don't root your device. Besides, we don't recommend you to root your smartphone if you are not tech-savvy.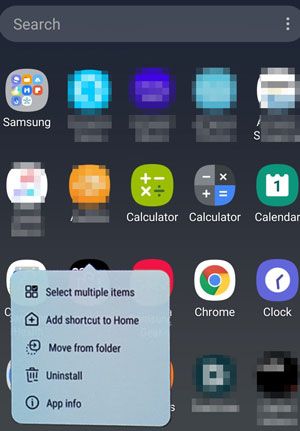 Tip 3: Clear Internal Storage on Android by Deleting Big Files
Another way to release the storage on Android is to delete your large files. For example, you can eliminate those unwanted pictures from your Gallery app. Plus, please clear those needless video files as much as possible, like TV shows, movies, and more.
Tip 4: Clean Android Phone Internal Memory by Saving Files Online
What if those big files are important to you? To save the local storage, you can upload them to cloud storage space. Why don' you use Google Drive, Google Photos, Dropbox, etc.? These are helpful cloud servers. As long as you upload your files to one of them, you can access and view your files online at any time.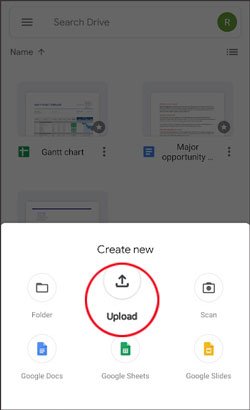 Tip 5: Free Up Storage on Android Using an SD Card
If you don't want to upload data to cloud space, you can utilize an SD card. Some Android devices support SD cards. If your Android phone also has an external memory card slot, you can install an SD card on your phone. After inserting it, your device will detect the card, and you can access it on the File Manager app. Then move the files you want to the card.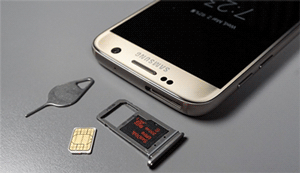 Tip 6: Free Up Space on Android with Android Assistant App (Free & Fast)
There is an easy app to help you free up Android space. It is Android Assistant (Android version). With it, you can optimize your device in 1 click. The app will automatically remove caches and other junk files from your Android phone. Also, it allows you to manage your images, music, movies, and documents, including Android internal and external memory. Additionally, you can stop and uninstall your apps at a time.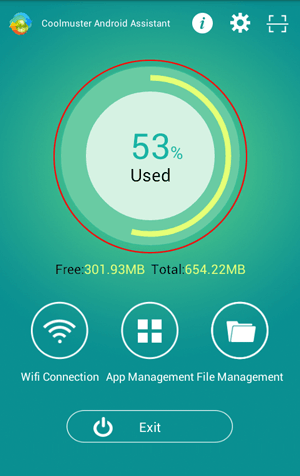 You can download it to have a try.

Tip 7: Clean Android Phone Memory with Factory Reset
If you want a thorough clean for your Android phone memory, you can factory reset the device. In this way, you can delete all data and settings and restore your device to its original system state. But please note that you will lose everything on your phone. Therefore, you can back up your useful data first.
To factory reset an Android device, you can navigate to the Settings app, and choose "General management" > "Reset" > "Factory data reset" > "Reset" option. Then enter your PIN for confirmation, and tap the "Delete all" icon.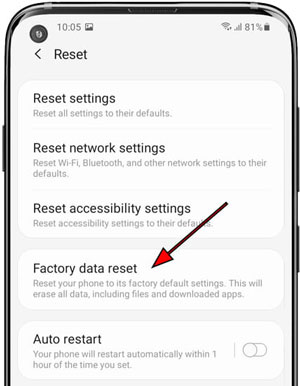 Conclusion
As you can see, there are multiple practical ways to free up Android space. You can easily clear storage with them. But if you want your phone to keep running fast, please remove junk data regularly, and delete useless files in time. You can use the Android Assistant mobile app to accomplish these tasks effortlessly. Now, start the cleanup action.
Related Articles
Android Internal Storage is Full: How to Free Up Android Space [5 Tips]
[Best Guide]How to Delete Photos from Android Phone Permanently in 4 Ways
12 Great Apps to Transfer Data from Android to Android [One-stop Transfer]
How to Transfer Photos from Mac to Android in 5 Expeditious Ways
How to Find Android Recycle Bin and Recover Deleted Files Easily
How to Transfer Photos from Android to PC Windows 10 [Handy Guide]