Summary
What is the recovery mode on Android devices? First of all, it is an important mode for Android users, allowing Android users to reset, reboot, etc., their phones, which can fix many phone issues. However, when a device gets stuck in recovery mode, it will be a troubler rather than a helper. Thus, it is necessary to learn how to get out of Android recovery mode.
If you wonder for more information on exiting Android system recovery mode, continue to read this guide. We have offered effective fixes in the following.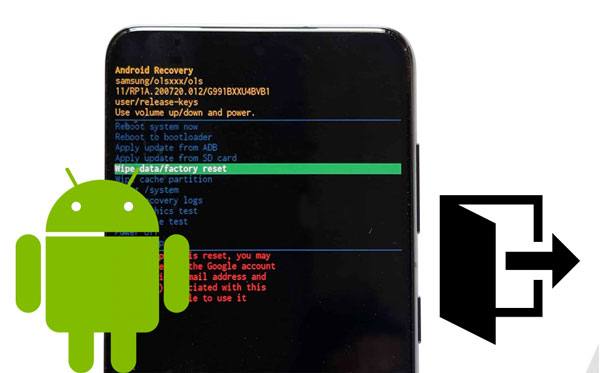 Part 1: How to Get Out of Android Recovery Mode Directly
When accidentally getting into recovery mode on your Android phone or tablet, please do not be flustered. You can exit it with simple touches.
Step 1: Make sure you are on the page where there is the "Android Recovery" mark on the top. If not, please use the "Volume" keys to choose the "Cancel" or "No" option, and press the "Power" button to confirm it. Then it will return to the first page.
Step 2: Choose the "Reboot system now" option. Then the device will restart itself, and exit the mode successfully.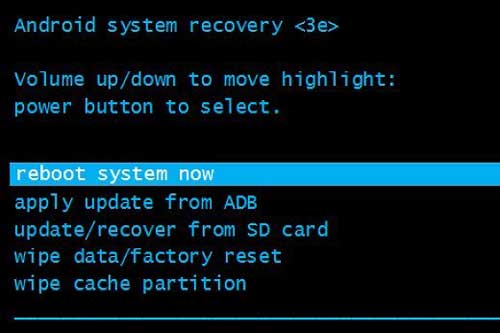 Bonus: It is important to back up and restore your Android device to your computer before resetting. Let's learn 5 easy ways from this guide.
Part 2: How to Fix Android Stuck in Recovery Mode
When an Android phone is stuck in recovery mode, you cannot choose to reboot your device manually. So, how can you fix it? Let's go ahead.
2.1 Remove the Battery from Your Android Phone
Although most smartphones are designed with non-removable batteries, those old Android phones are not the same. They use removable batteries. Please check what kind of battery is on your Android device. By the way, we don't recommend you to uninstall the non-removable battery on your own, because it will probably damage the parts of your device.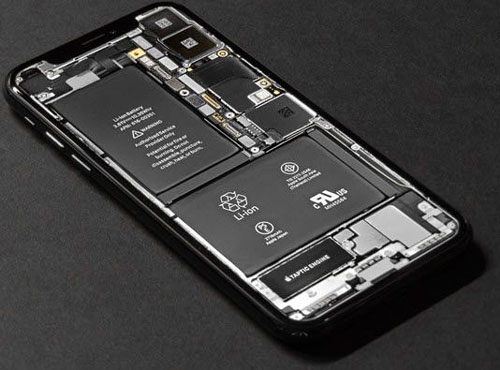 After removing the battery, please wait for a while, and install it. Then switch on your Android phone. If it shows the recovery page, you can now select the system reboot option to get out of the mode.
Read more:
If Move to iOS is interrupted frequently on your iPhone, you can fix it with these helpful approaches.
Searching for a way to reset your Samsung tablet? Don't worry. This article has listed all resetting methods.
2.2 Check Volume Buttons
If the Volume keys are broken on your Android gadget, you cannot exit the recovery mode. How can you find out the physical damage and the stuck system situation? That's easy. Whatever option is highlighted on the screen, you can tap the "Power" key to go to the next step. If it works, it means that you fail to get out of the recovery mode as a result of the damaged Volume keys. Please take your phone to a mobile phone to fix the buttons, and try again.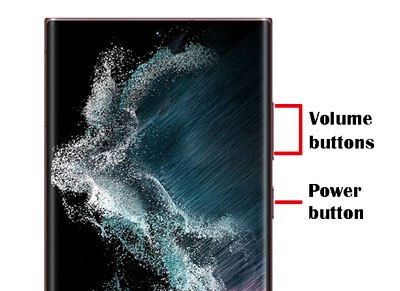 2.3 Force Restart Your Android Phone
You can force restart an Android device if it is frozen at a specific screen so that you can exit the system recovery mode in this way. But the procedures depend on the model of your Android phone. Commonly, you can press and hold the "Power" key for about 15 seconds and until the screen goes bark.
But for Samsung mobile phones, you need to tap and hold the "Volume Down" and "Side" buttons at the same time. When the screen becomes black, please release the buttons. Turn on the device after a while.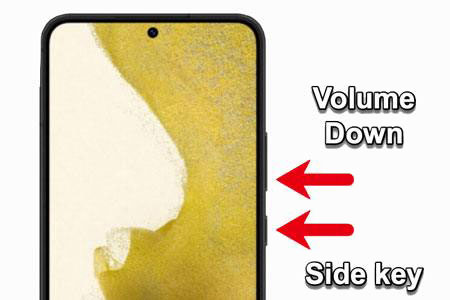 Perhaps you like: Samsung Cloud failed to back up data on your phone? Here are 7 ways to work it out.
2.4 Factory Reset the Phone
If the previous methods are invalid on your Android phone, you can factory reset the device because it will automatically exit recovery mode after completing the resetting. But you have to know that this way will wipe all your Android data and settings.
Please use the "Volume" keys to choose the "Wipe data/factory reset" option, and tap the "Power" button to confirm the operation. Once the resetting process is over, you can choose the "Reboot system now" to exit recovery mode.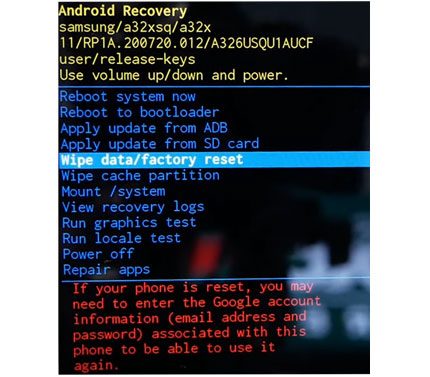 2.5 Use Android System Repair Software (Fast)
There is also an easy way to make your Android phone get out of recovery mode - use this Android System Repair software. It is a professional program for Android devices, capable of fixing system errors, like Android black screen, app crashing, virus attack, phone bricked, and so on. Thus, it is a piece of cake for this program to exit recovery mode.
At present, it supports most Android Samsung models, and no requirement on carriers. Besides, the operation steps are simple. You can download it and follow the guide below.

Step 1. Launch the System Repair Software
After installing the software on your PC, please choose the "System Repair" option to launch it. Then connect your Android phone to the computer via a USB cable.
Step 2. Select the Correct Information
- Choose the "Android Repair" tab, and click the "Start" icon.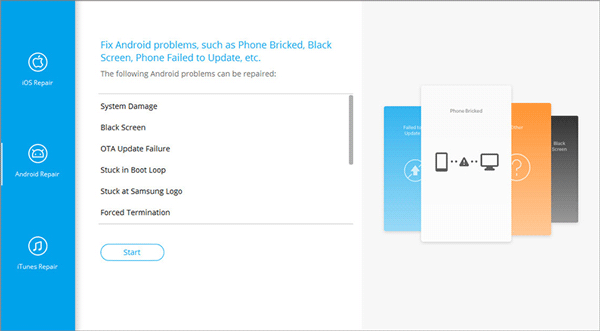 - Then select the brand, name, model, country, and carrier of your Android phone on the interface. Tap "Next" to proceed.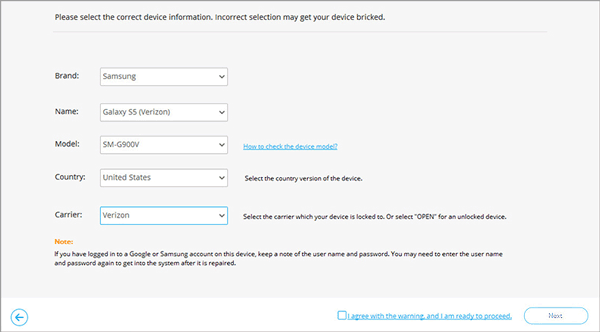 Step 3. Fix the Android Stuck in Recovery Mode Issue
Follow the guide to get your phone into Download Mode, and hit "Next" to start downloading the firmware and repairing your device. After that, check if your phone is normal.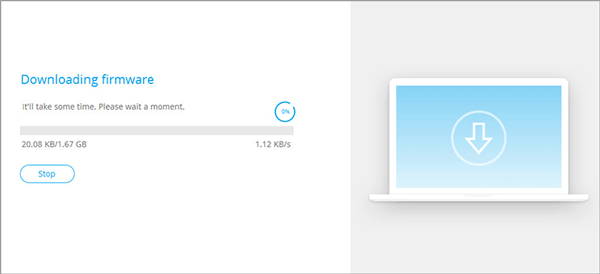 Read also: Want more options for Android phone repair software? You can take a look at this article.
Bonus: How to Get Into Recovery Mode on Android?
Sometimes, you will need to enter recovery mode on your Android phone, but how do you enter it? If you don't know the correct steps, follow this guide. Also, the exact steps rely on what the phone model is.
At first, please turn off your phone, and connect it to a computer via USB. Then push and hold the "Volume Up" and "Power" buttons till the logo shows up. Then your phone is in Recovery Mode.
Conclusion
If you want to get out of Android recovery mode without losing data, please consider the previous 4 ways, including the way in Part 1, as the priority. The left 2 methods will remove the data on your phone, but they are effective in exiting recovery mode. The Android system repair program is a trustworthy tool to force your phone to get out of the mode. It has helped many Android users fix their devices. Thus, you can give it a go.
Related Articles
How to Fix If Android File Transfer Not Working on Mac [Solved]
How to Transfer Data from Android to iPhone 13 (Support the Latest iOS)
How to Remove Duplicate Songs from Android Phone [Tips and Methods]
How to Retrieve Text Messages from Old Phone Number without Difficulty
Transfer Files from Android to USB Flash Drive with or without OTG
How to Remove Screen Lock PIN on Android Devices | 7 Viable Methods