Summary
Do you have an outdated Samsung tablet that's collecting dust at home? Give it to your friends or family as a generous gift, or even better: sell it and upgrade to the latest tablets available. However, before doing that, you should factory reset it to ensure all stored data is erased. You don't want other people getting hold of your files, do you?
So, the best and safe way is to reset it. But how to reset a Samsung tablet? If you are not tech-savvy, you will have a hard time. But after going through this article, you will know how easy it is. Don't risk missing something important during this process; have a look at our step-by-step guide for complete guidance!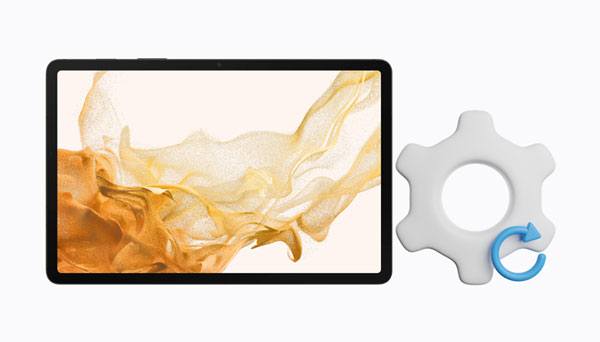 Part 1: When to Reset a Samsung Phone
Whether selling your tablet or simply gifting it to a friend, resetting it is essential. However, other circumstances call for a reset. The following are circumstances when factory resetting is a must on your Samsung Tab:
1. The tablet isn't working normally.
Samsung Galaxy Tab factory resetting could be an easy fix to performance issues, such as a slow speed, bugs, glitches, power problems (rapid battery drain), or software updates that failed. Not only will this provide you with faster speeds, but it could also solve any nagging errors that have been wreaking havoc on your device. By resetting it, you can clear out any temporary errors causing problems with your device.
2. Forgot the password.
Another scenario when you need to reset a Samsung tablet is when you've forgotten the password. Basically, resetting erases the content and settings from your device, including the passwords, allowing you to start with a blank slate.
3. You want to give away or sell it.
When you wish to sell or give away the tablet but don't want another individual to exploit and gain access to your confidential data, resetting your Samsung Galaxy Tab will help you erase all data leaving it as if it is new.
4. You're buying a used device.
If you are acquiring a previously owned Samsung tablet from any marketplace, it is strongly suggested you reset the device before you can login using your Google account. Doing so will guarantee no malicious apps on the tablet that could compromise and spy on your confidential data. In addition, if this secondhand tablet comes from friends or family members, make sure to perform a factory reset for extra safety precautions against information left behind by them.
Further reading:
Part 2: What to Know Before You Reset Samsung Tablet
1. Factory resetting and hard resetting are the same things.
2. Samsung Galaxy Tab reset will restore the device to a factory state, meaning all data and accounts will be erased.
3. You can create a backup on a computer with the Samsung Smart Switch application.
4. The device won't be downgraded to an older version.
5. To factory reset a Samsung tablet, you should know the Google account with Samsung login credentials.
6. The process won't void your device's warranty.
7. Factory resetting fixes any software problems.
Read also:
Part 3: How to Factory Reset Samsung Tablet
If your Tab is lagging or crashing or it can't allow you to access important data, resetting it is advisable. So, how do you reset a Samsung tablet? There are various methods of doing this; however, using the correct one is key. Continue reading the know the best ways to factory reset your Samsung tablet:
3.1 How to Soft Reset Samsung Tablet with Buttons
Before taking any drastic measures, we strongly advise trying a simple restart - or what is known as a soft reset as it can fix any issue on your device while keeping all of your data intact. If it doesn't work, only then should you resort to doing a factory reset as a last resort. Here is how to do a soft reset on Samsung Tab:
Step 1: Long-press the "Power" and a "Volume Down" Key for a few seconds and wait till the screen goes black.
Step 2: Then your tablet will restart itself. This is the soft resetting of a Samsung tablet, and it will not delete your data.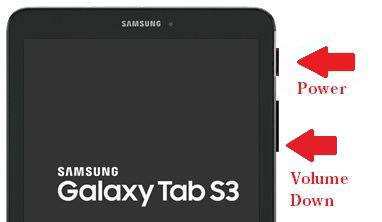 See more: Want to permanently delete your text messages from an Android phone? Then you will need this guide.
3.2 How to Hard Reset Samsung Tablet through Settings Menu
How to reset my Samsung tablet? The most effortless approach to resetting your Samsung tablet is by using the Settings menu. With this convenient procedure, you can ensure that all data on your device will be securely erased in no time!
Here is how to hard reset a Samsung Galaxy tablet through Settings:
Step 1: On the Galaxy tablet, head to the "Settings" page.
Step 2: Scroll to the bottom of the screen and choose "General management", and click on the "Reset" option.
Step 3: Proceed to "Factory data reset" from the list of options; tap on it to display apps & accounts installed on the device, which will be erased during the resetting.
Step 4: Click "Reset" and enter the screen password when asked. Click "Delete all". The device will power off, so wait a few minutes for it to reboot automatically. You can set up the device once again.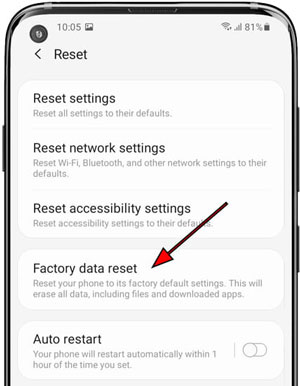 You might need: How to Delete Contacts on Android Phone? 5 Smart Methods for You
3.3 How to Reset Samsung Galaxy Tablet in Recovery Mode
How do you reset your Samsung tablet? You can try resetting the device in Recovery Mode. Recovery Mode is an absolute lifesaver when it comes to resolving Android problems. When in Recovery Mode, you can not only perform a factory reset but also wipe cache partitions and update your system.
With no need to boot into Android, you can quickly access this helpful tool with a specific combination of Power, Volume, and Home Keys. Depending on your device's model, you must use the right key or button combinations when doing a factory reset.
Step 1: Power off the tablet with the "Power" key. After it shuts down, press the "Volume Up" and "Power" buttons for a few seconds till you see the Samsung logo on the screen, and the device will enter recovery mode.
Step 2: Now, you can see a list of recovery mode shortcuts. Scroll to the "Wipe data/factory reset" option using the "Volume Down" key.
Step 3: A warning message will appear asking you to save Google account information before hard resetting; ensure you've saved the credential and select the highlighted option using the "Power" button.
Step 4: Hit "Yes" to erase all user data. Wait for some time for the process to finish. On the recovery page, click "Reboot system now", and confirm the action using the "Power" key.
Step 5: After resetting the device, you may need to provide a Google account to do the setup.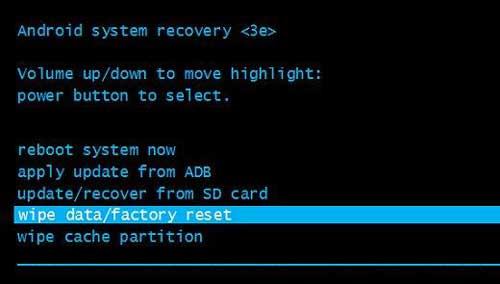 Learn more: [Informative Introduction] 8 Top Options of Android Data Eraser Software
3.4 How to Reset My Samsung Tablet via Samsung Eraser
If you're looking for the most effective method to reset your Samsung tablet, Samsung Eraser is your go-to solution! With just a click of a button, you can swiftly and permanently delete all data and settings from your device. Whether for reselling purposes or giving it out, this nifty tool will come in handy when erasing any traces from the tablet. Rest assured that with Coolmuster Android Eraser, wiping away unwanted content on Samsung devices has never been easier!
This program can execute a thorough scan before erasing everything on the device beyond the point of retrieval, so please remember to back up all pertinent data beforehand. It can delete any type of data, including music videos, contacts, applications, books, account information, deleted data, etc., in a few clicks.
Main features of this tablet cleaner:
- Reset Samsung tablets and phones thoroughly.
- Erase data permanently, including private data, deleted data, as well as system settings.
- Erases data in 3 levels: Low, Medium, and High.
- No data can be recovered after resetting.
- Widely compatible with almost all Android devices, including Samsung, LG, Honor, Xiaomi, Sony, and more.
Download this software to reset your tablet.
Step-by-step procedure on how to reset a Samsung Galaxy tablet with this program:
Step 1. Install the Tool on PC
Launch the eraser tool on your PC after downloading it. Connect your Samsung Galaxy tablet to the PC using a USB cable, and make sure you enable USB debugging. Allow permissions and hit "OK" to proceed.
Step 2. Choose an Erasing Level
- Click the "Erase" icon from the main interface, and select the level of security by clicking on the "Medium" icon.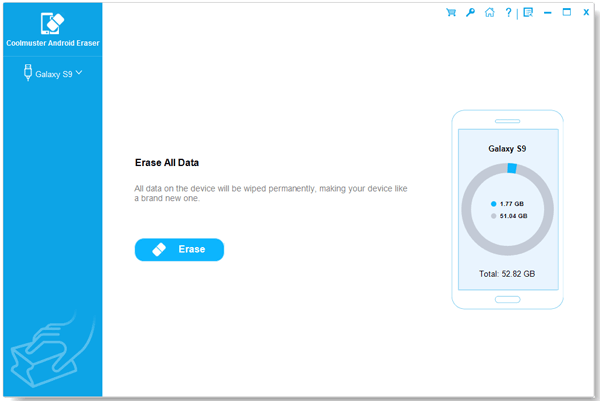 - Afterward, press the "OK" button and type "delete" where you see the blank space. Once done, tap "Erase".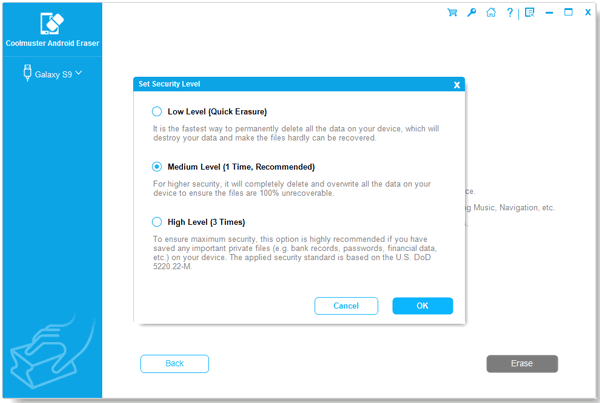 Step 3. Completely Reset the Tablet
Confirm the procedure by clicking the "OK" icon. Hit "Yes" on the tablet to initiate the process. The program will overwrite the data on your tablet. After overwriting, factory reset the tablet to erase settings and data.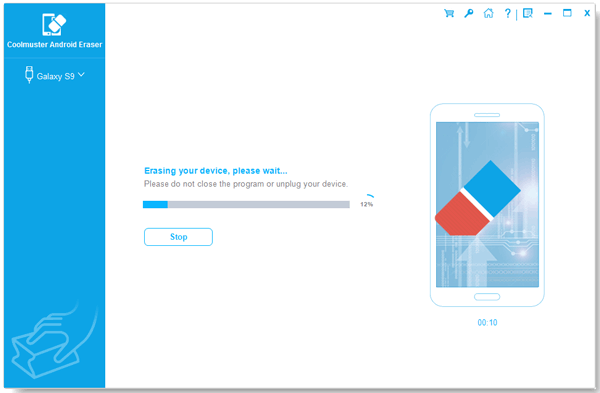 Conclusion
That's it! You can see that resetting a Samsung tablet isn't difficult. With the help of Samsung Eraser, you can easily reset your Samsung tablet without a hassle. What makes this tool unique is that not only does it erase existing data from your device, but it also overwrites deleted data to ensure a complete factory resetting.
However, before factory resetting your tablet, remember to back up all your critical files on a computer or another device for added safety and peace of mind.
Related Articles
Clean Junk Files on Android with 5 Hassle-free Methods [Newest Guide]
[Best Guide]How to Delete Photos from Android Phone Permanently in 4 Ways
Easily Clear Temp Files on Android Devices [Step-by-step Tutorial]
How to Reset Huawei Phone with Ease? (4 Ways with Detailed Steps)
How to Wipe a SIM Card with Android Completely? 3 Tips You Need to Know
Best Samsung Cleaner App to Free Up Space on Samsung Phone and Tablet