Summary
Wonder how to use Kingo Root? Do you intend to root your Android phone or tablet? If yes, have you find out the advantages and disadvantages of rooting? It is necessary to understand these questions before rooting your Android device because it is risky in some sense.
We will not only tell you how to root your Android phone with Kingo Root, but also sum up other important information about rooting. It is highly recommended to read out this guide before you use Kingo Root.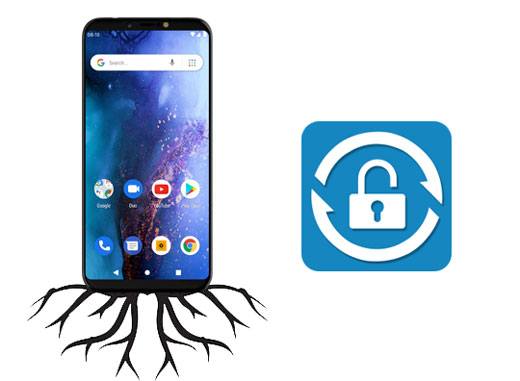 Tips:
1. What is Kingo Root?
Kingo Root is a tool to help Android users root Android phones and tablets with easy steps. It has PC and Android versions. Thus, it is supported to root with or without a PC.
2. What should I do before rooting my Android device?
To protect your data on the Android device, you'd better back up your Android data before rooting. In this way, you can restore your backup data to your Android device, even if you lose data after rooting.
Part 1: How to Use Kingo Root on a Computer?
In this part, we have offered a detailed tutorial of the Kingo Root PC version. Please confirm that your Android mobile device is on, connect to an available network, and has at least a 50% battery level.
Step 1. Download Kingo Root
Please confirm your PC is connected to a strong network. Then download the Windows version of Kingo Root on your PC, then install and launch it on the desktop.
Step 2. Connect Your Android Phone to PC
Connect the Android phone to the PC via a USB cable, then tap the "OK" icon to allow USB debugging on Android.
Step 3. Root Android Device with Kingo Root
Once done, click the "Root" icon to begin the process. A few minutes later, it will succeed in rooting your Android phone, and you can find the SuperUser app on your phone.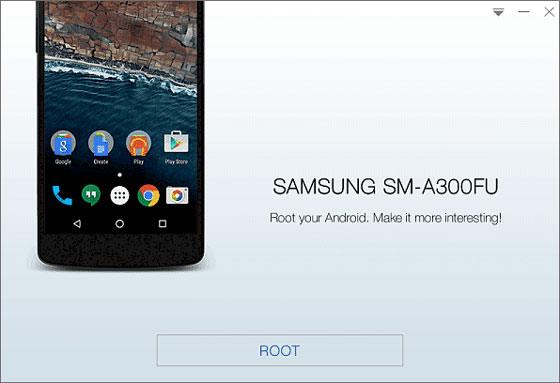 Part 2: How to Use Kingo Android Root without PC?
You can also use Kingo Root without PC, since it has an Android version.
Step 1. Download Kingo Root APK File on Android
Browse its website, and tap the "Download for Android" option to download the APK file on your smartphone.
Step 2. Access the App
Install and access the app on Android, then click the "One Click Root" button to let it root your phone. After finished, it will show the "ROOT SUCCEEDED" mark on the screen. If failed, please try more times.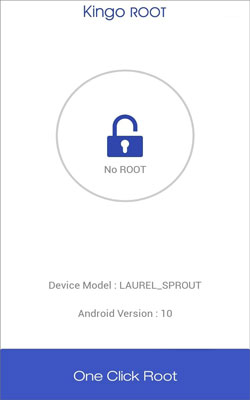 Read also: Want to get the best Android rooting software? Here are 6 options for your reference.
Part 3: Advantages and Disadvantages of Rooting
Rooting Android can let you get the priority of your Android phone to become an administrator of your Android device instead of a user. Anyway, greater power means greater responsibility.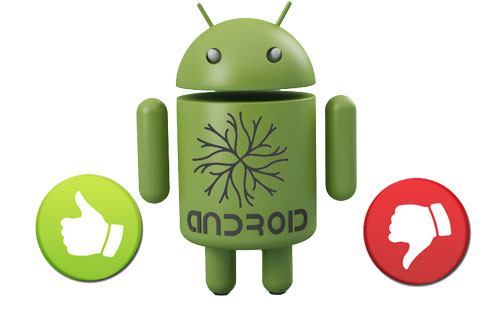 Advantages:
- You can fully control your Android device, such as changing the system files.
- Freely remove the pre-installed system apps without limit, which can make full use of your cell phone's internal memory.
- Customize the features you like on Android, like theme, skin, etc.
- Block ads on all apps, so that no ad will appear when you play a mobile game.
- Install incompatible applications without a hitch.
- More conveniently back up system and app data than before.
- Run your Android processor at a higher clock speed.
Disadvantages:
- If you root your Android device with misoperation, your Android device will probably become a brick. What's worse, it will cost plenty of time and effort to fix the bricked smartphone.
- Higher processor speed will increase the risk of overheating.
- System apps might fail to block viruses and malware on the rooted Android device.
- Cannot perform the system update anymore.
Further reading: How to check if the phone is rooted? These 3 ways will give you a hand.
Part 4: What Should I Do after Kingo Root?
After rooting your Android device with Kingo Root, there is some things you need to notice.
1. Check the Root
Please make sure you have rooted your Android phone successfully. Therefore, please install a root checker to check the rooting status. By the way, you can install this kind of app from Google Play.
2. Use the Theme You Like
If you don't like the themes on your Android phone, you can download and use other themes. But please download them from a reliable website.
3. Back Up App Data
You can now breezily back up your app data with Titanium, an app to back up almost all app data on rooted Android devices, including system apps.
4. Protect Your Privacy
After rooting your Android phone, some apps authorized with high privileges could leak your personal information, including your contacts, messages, photos, etc. Hence, it is vital to install a privacy protection app on the rooted device.
5. Recover Your Deleted Files
Another thing after rooting your phone is to recover your lost Android data. Undoubtedly, rooting is needed in most recovery programs. But now, it is high time to recover your lost data from internal storage on the rooted Android device.
Conclusion
It will be easy to use Kingo Root if you read this Kingo Root tutorial. What's more, the merits and demerits of rooting listed above are crucial in deciding whether to root your Android device. We still advise you to think it over, and do not forget to back up Android data before rooting, which can keep you from losing files. By the way, if needed, you can also flash your Android phone to unroot your device and reinstall an OS on your phone. Lastly, thanks for reading.
Related Articles
Samsung Root Software: 8 Fantastic Tools Help You Root Samsung with Ease
Titanium Backup Alternative - 10 Helpful Options to Back Up Android Files
Best Ways to Recover Deleted Contacts from Android Phone in 2021
How to Transfer Photos from Android Phone to USB Flash Drive with 3 Practical Ways
Clean Junk Files on Android with 5 Hassle-free Methods [Newest Guide]
[Practical Guide] Transfer Files from Android to iPhone with 8 Tips